Check out these low carb cereal options for breakfast which include hot porridge made from almond flour and coconut flour, cold cereal or granola made from nuts and seeds, and grain free granola bars.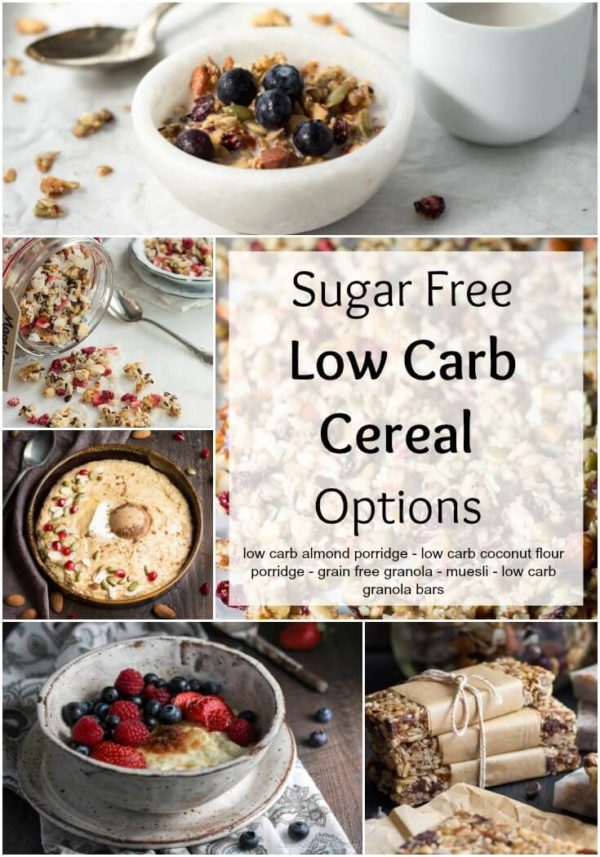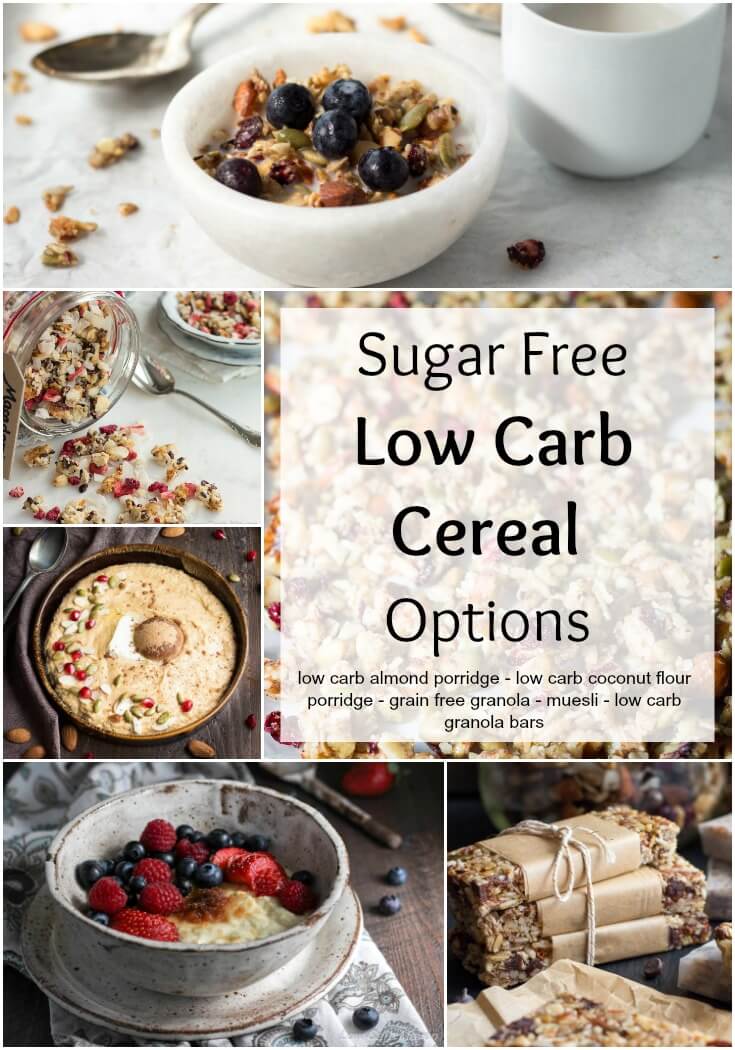 If you miss the convenience of breakfast cereal and granola bars take a look at these great low carb cereal recipes. You won't have to miss your oatmeal or cream of wheat with these great hot cereal recipes made from almond flour or coconut flour.
When starting a low carb keto diet, it's best to stick to breakfast basics like eggs, omelettes, quiche, breakfast meats, or even leftovers. Eating cleanly helps re-adjust the taste buds and provides the body with the nutrition it may have missed while eating the standard American diet (SAD). But anyone can get tired of bacon and eggs, so it's nice to have other options.
Do you lament the good ol' days of pouring a bowl of your favorite cereal and milk? With many options available nowadays for low carb granola and muesli, you're sure to find a healthy replacement. Maybe you prefer the ease of a grab-and-go breakfast? Grain-free granola bars and cereal bars are sugar free and taste like the real thing!
Low Carb Cereal (hot)
Enjoy a comforting bowl of low carb hot cereal for breakfast on a chilly morning. Coconut flour porridge is very much like cream of wheat in texture and almond flour porridge is thicker with a nice flavor of almonds. Both recipes can be cooked on the stove or in the microwave making them the perfect low carb hot cereal option.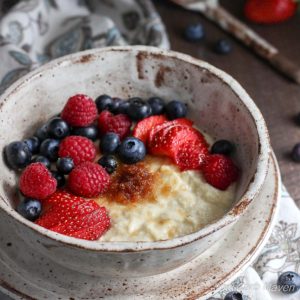 Low Carb Almond Flour Porridge Low Carb Maven 
(2 NC without fruit, 6 NC as shown)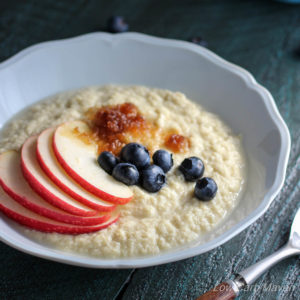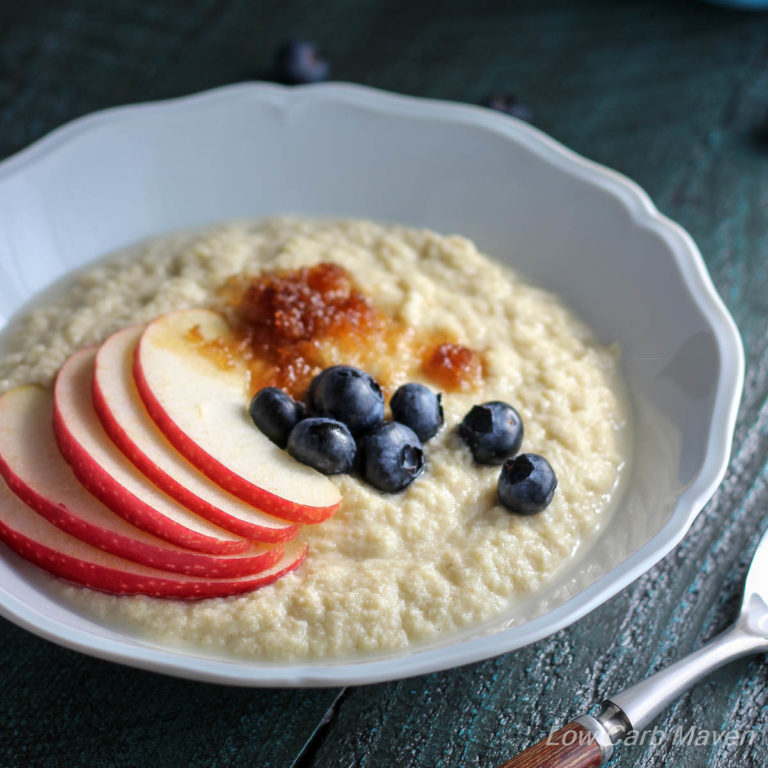 Low Carb Coconut Flour Porridge Low Carb Maven (5 NC)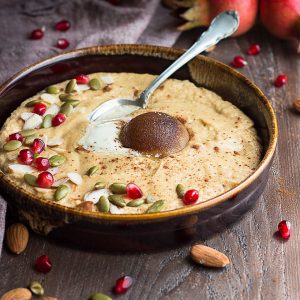 Low Carb Pumpkin Spice Porridge Low Carb Maven (4 NC)
Blueberry Coconut Flour Porridge Tasteaholics
Low Carb Cereal (granola, cold)
There's nothing like pouring a bowl of low carb cereal with almond milk for an easy morning breakfast. These low carb granola and low carb muesli recipes are made from nuts and seeds resulting in a nourishing sugar free, gluten free, and grain free breakfast option. Because they are very nutritionally dense, enjoy a small portion. Enjoy a spoonful on full fat Greek yogurt or ice cream.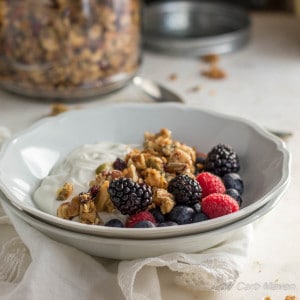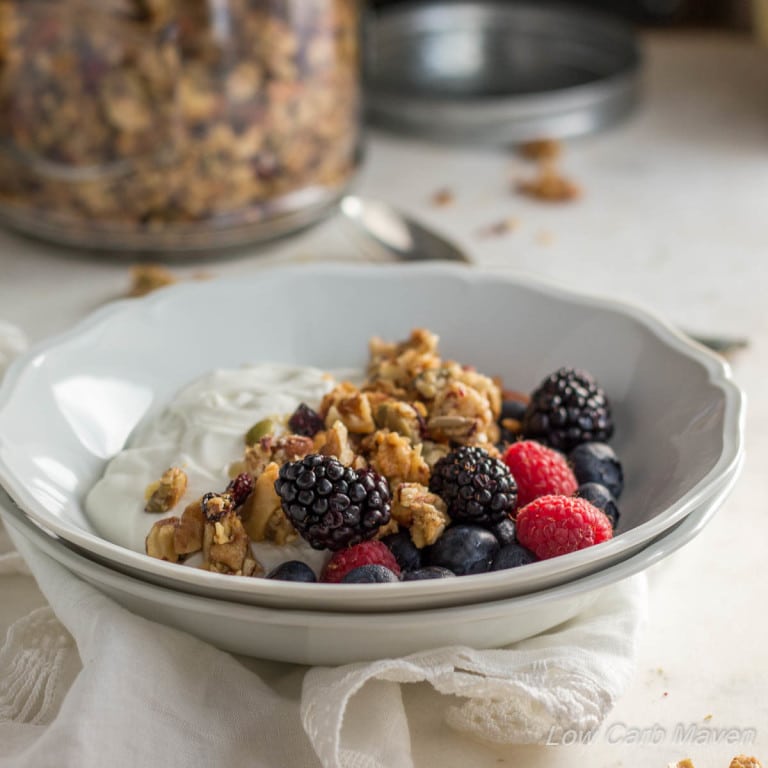 Really Good Low Carb Granola Low Carb Maven (6 NC per 1/2 cup)
Macadamia Berry Blast Keto Granola Low Carb Maven (5 NC per 1/2 cup)
Muesli Low Carb Cereal Low Carb Yum
Crock Pot Sugar Free Granola Sugar Free Mom
Fennel and Ginger Granola Ditch The Carbs
Super 5 Seed Granola (nut free, grain free, food allergen free) Gerbs
Low Carb Granola Bars (healthy, sugar free, grain free, gluten free)
Low carb granola bars aren't just a great low carb snack option, they're a perfect grab and go breakfast. These grain free recipes are made from nuts and seeds, but you would be hard pressed to taste the difference. Add small amounts of unsweetened dried fruit or new nut and seed combinations to make new low carb granola bar varieties.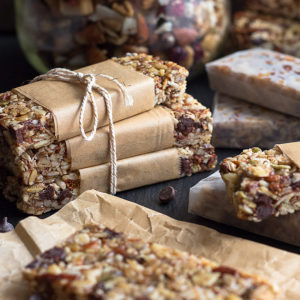 Low Carb Chewy Granola Bars Low Carb Maven (6 NC with unsweetened fruit, 4 NC without fruit)
Low Carb Granola Bars Ditch The Carbs
Cranberry Chocolate Chip Granola Bars All Day I Dream About Food
Sugar Free Kind Bars Wholesome Yum
[NOTE:] Store low carb cereal and low carb granola in airtight containers and glass jars. Low carb granola bars can also be stored in airtight containers but low carb chewy granola bars should also be refrigerated. 
(This post contains affiliate links. Purchasing through these links may result in my earning a small commission at no cost to you.)
Signup for my Newsletter
Subscribe to get our recipies by email.