Accurate measurements are important in low carb cooking. What if the recipe is in American measurements but you use metric? Don't worry. Listed are the American to Metric conversions for some of the most common low carb baking ingredients.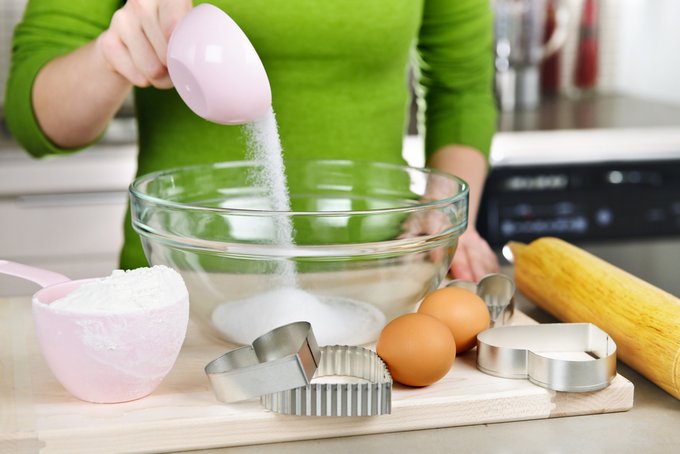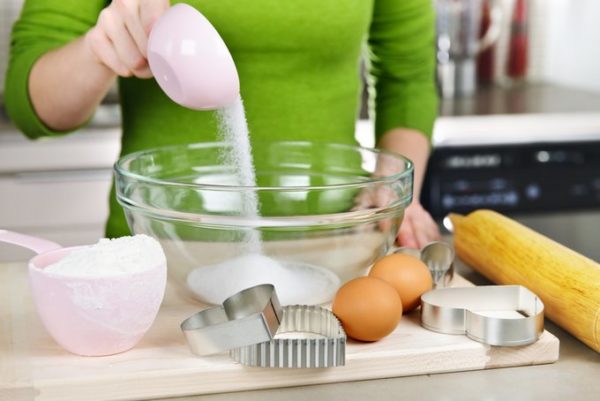 One of the most common questions I get as a Low Carb Blogger are those about converting American measurements to metric. A lot of my readers are from Europe, South Africa and Australia to name just a few. When I was a kid just about the whole world adopted the metric system of weights and measurements. We Americans stuck with what we already knew!
American measurements are based on volume while most of the world uses the metric system. A common question I'm asked is how many grams is in 1/4 cup of coconut flour, almond flour, erythritol, etc. I can't answer that question unless I run to the kitchen and weigh it out.
How to get accurate measurements and carb counts for low carb ingredients.
Weighing ingredients is much more accurate than measuring in volume. Because it's common for ingredients to absorb moisture on humid days, especially coconut flour, 1/4 cup measure of an ingredient one day will weigh more than another. That's why I always use a digital scale and a good set of measuring cups and liquid measures when I'm in the kitchen. Another thing that can affect accurate measuring and carb counts is how much an ingredient is compacted.
Tips for accurate measuring:
Use weight, not volume when you can. A good kitchen scale will be your best friend especially if you are trying to lose weight or mitigate diabetes with diet.
Sift coconut flour and cocoa powder into air tight storage containers upon bringing home to fluff up the ingredients and to eliminate clumps.
Scoop ingredients without packing them into the measuring cups if using volume to weigh. For bigger volumes like a 1 cup measure, I generally scoop and then spoon the ingredients into the cup until the cup is full.
Avoid shaking the ingredients in the measuring cup as it will settle and compact the ingredients.
Once the measuring cup is full, scrape and level the ingredients in the measuring cup with a flat edge like the back of a butter knife.
Low Carb Ingredient Conversions American to Metric
For the conversions below, I measured and weighed common low carb keto ingredients several times to obtain an average weight in grams.
Volume
1 tsp = 5 ml
3 tsp = 1 tbsp
4 tbsp = 1/4 cup
1/4 cup = 2 oz = 59 ml
Almond Flour
1/4 cup = 20 g
1/3 cup = 30 g
1/2 cup = 45 g
1 cup = 90 g
Cocoa Powder
1/4 cup = 25 g
1/3 cup = 35 g
1/2 cup = 45 g
1 cup = 90 g
Coconut Flour
1/4 cup = 25 g
1/3 cup = 35 g
1/2 cup = 45 g
1 cup = 90 g
Erythritol
1/4 cup = 45 g
1/3 cup = 65 g
1/2 cup = 105 g
3/4 cup = 155 g
1 cup = 200 g
Ground Flax
1/4 cup = 20 g
1/3 cup = 30 g
1/2 cup = 45 g
1 cup = 70 g
Protein Powder
1/4 cup = 15 g
1/3 cup = 20 g
1/2 cup = 35 g
Grated Cheese
1/4 cup = 1 oz = 28 gm
1/2 cup = 2 oz = 58 gm
1 cup = 4 oz = 113 gm
[This post contains affiliate links.]