Enjoy this spinach strawberry pecan salad with homemade balsamic dressing and a salty or tangy cheese brings salad to the next level. Each bite delivers earthy, sweet, tangy, salty and crunchy flavors.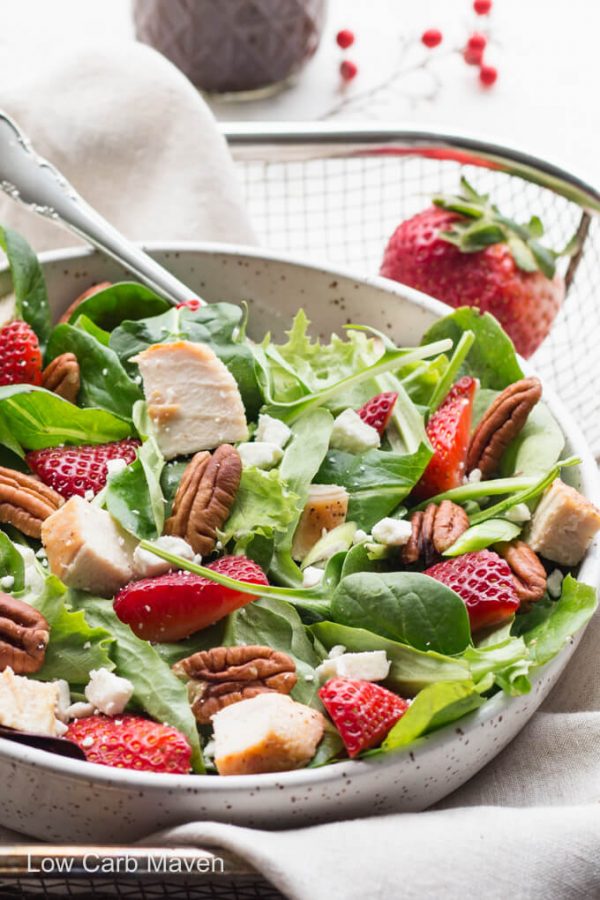 The arrival of warmer weather brings with it the promise of strawberry season. Who can resist the sweet-floral-almost spicy-tang of deep red strawberries fresh from the field? I know I can't!
California is a big strawberry growing state, producing a whopping 83% of strawberries grown in the U.S. Our local roadside produce stands keep me in low carb red berry heaven from March to July.
…