A sugar-free chocolate pie with a chocolate mousse texture that's a low carb dieter's dream. This French silk pie recipe is sophisticated and delicious.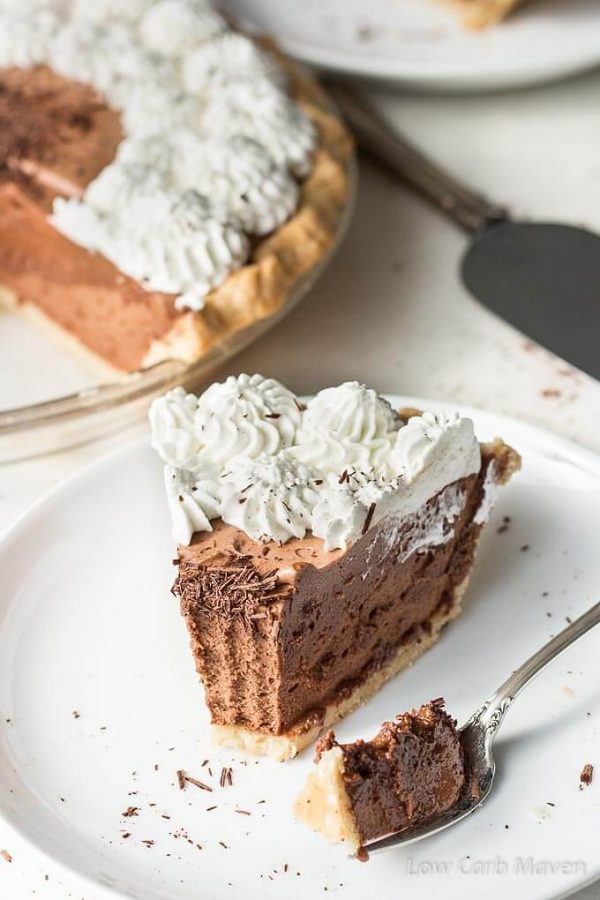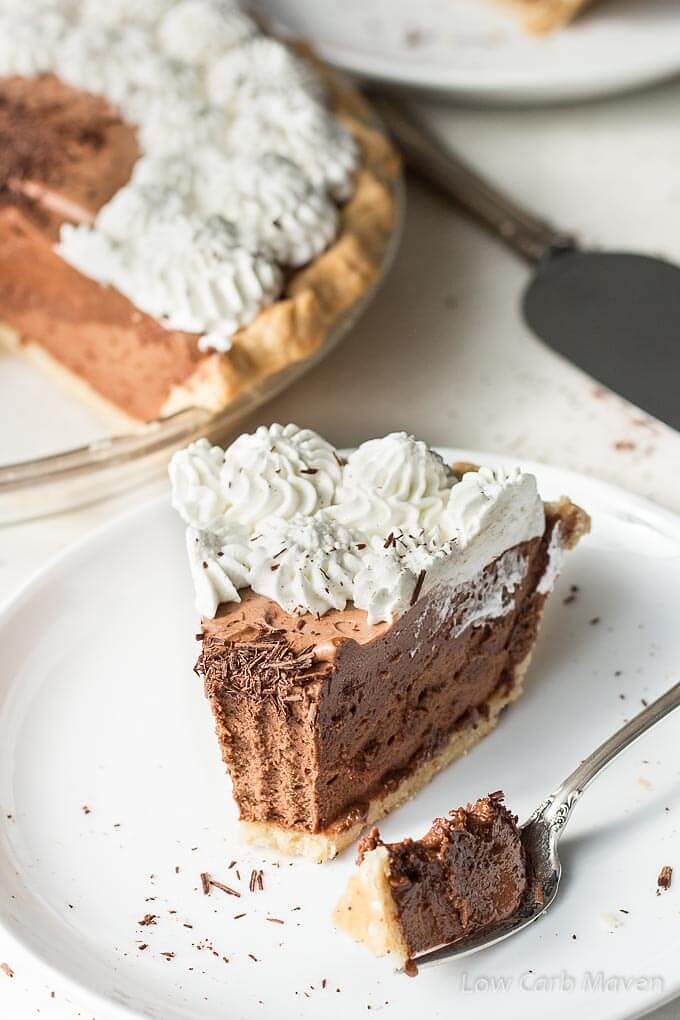 French Silk Pie is the epitome of silky chocolate desserts. It's texture is simply unforgettable. And it's so easy to make you won't believe it. It's one of our favorite pies on the holiday table.
Delight your family and friends with this delicious silky sugar free pie. I bet they won't know it's low carb!
Sugar Free Chocolate Pie (French Silk Pie)
I have to be honest, this is a recipe where a stand mixer is a big help. It doesn't mean that this sugar free chocolate pie can't be made without stand mixer – a hand mixer will suffice, but it will give the shoulder and arm a good workout. The chocolate silk-like texture of this pie is due to almost constant whisking for 15-20 minutes, and it's totally worth it!
…