Roasted Eggplant Dip or Baba Ganoush, flavored with tahini, garlic, cumin and olive oil, is a tasty low carb accompaniment to grilled meats and vegetables.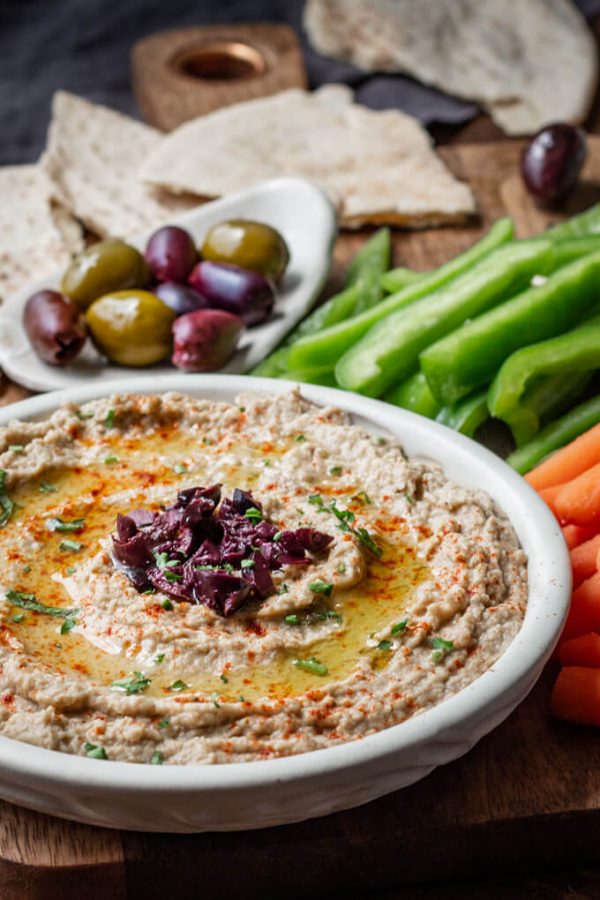 Eggplant isn't just for eggplant lasagna or rollatini. It's also great sauteed, fried crispy, or grilled. But, one of my favorite ways to enjoy eggplant is as a flavorful dip called baba ganoush.
I served this tasty roasted eggplant dip as part of a Mediterranean dinner the other night. We had cauliflower hummus, cauliflower tabouli, tomato cucumber salad, and lemon rosemary kebabs with tzatziki sauce. It was amazing!
…