A creamy keto chocolate pudding recipe for those in-love with the idea of avocado pudding but unsure of the reality. This chocolate avocado pudding appeals to everyone because you can't taste the avocado!
Want a quick chocolate snack or dessert? Look no further. Enjoy two perfectly portioned servings of pudding in mere minutes. Make this chocolate avocado pudding keto, choose a good quality keto friendly sweetener.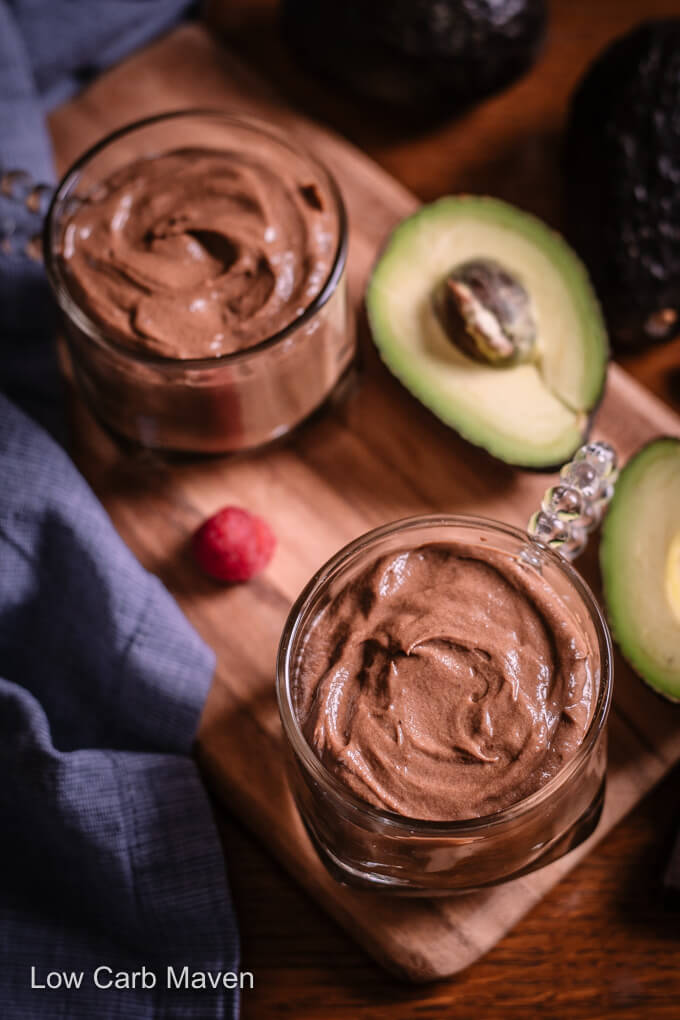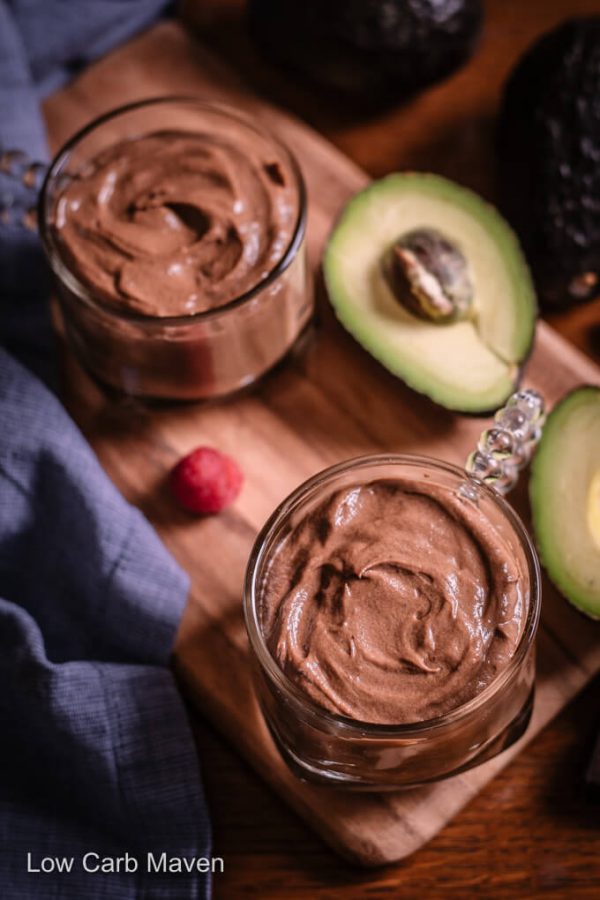 THIS POST INCLUDES AFFILIATE LINKS TO SHARE THE THINGS I LOVE. LCM may earn small commissions through the Amazon affiliate program and others.
For the chocolate pudding lover watching carbs, an easy keto-friendly pudding is a bit of a unicorn. Sugar-free chocolate pudding from the store is mostly starch and hydrogenated oils – yuck! And, low carb pudding made the old fashioned way (like my keto chocolate pastry cream) requires cooking and chilling – too slow.
Luckily, this indulgent keto chocolate avocado pudding is a no-cook recipe that's ready in minutes. Winning!
…