An easy Thai peanut sauce for chicken satay, beef satay, or even noodles. You can make this easy peanut sauce mild or spicy per your taste. This a sugar-free and ketogenic recipe, but follow the tips for subs.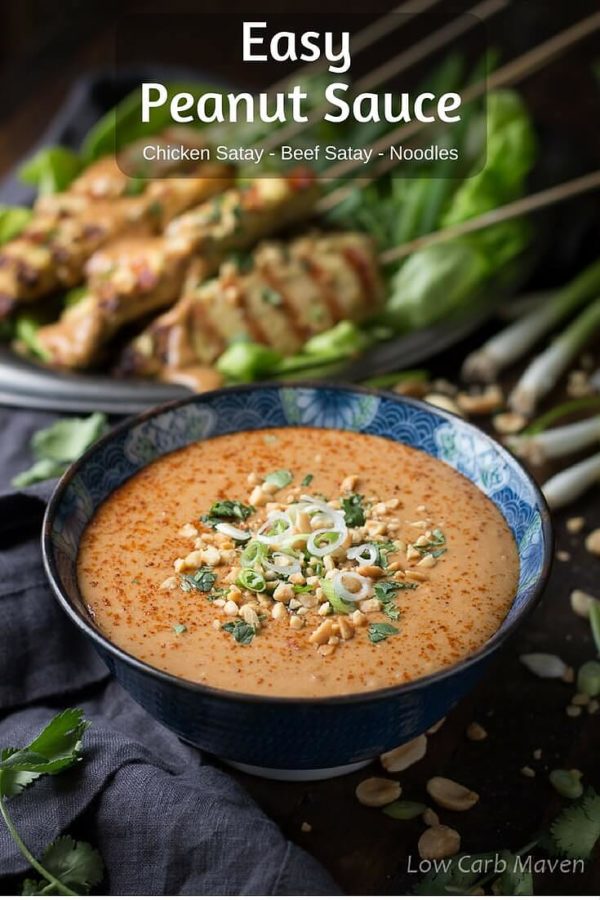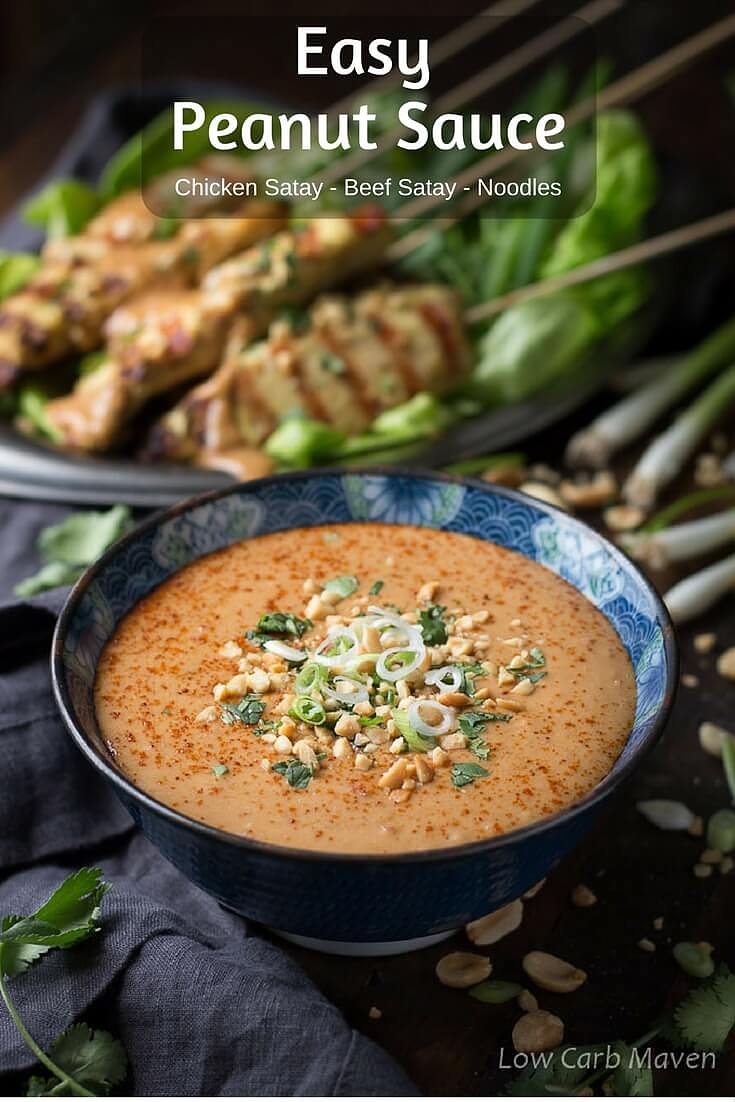 There are a million different recipes for Thai or Vietnamese peanut sauce and they are all good. Some add add soy sauce, ginger, or garlic; others add vinegar, fish sauce or lime; still others call for chicken broth, coconut milk, or even applesauce. For sweeteners I've seen recipes call for anything from white sugar, brown sugar, coconut sugar, and honey.
How to make satay sauce or peanut dipping sauce?
You name a combination of ingredients and I have probably used it in an easy peanut sauce. At the moment, I enjoy using smooth peanut butter, coconut milk, garlic chile sauce, and Thai red curry paste. These ingredients make for a subtly spiced peanut sauce with a great depth of flavor.
…