Crunchy, creamy, and cool, coleslaw is the perfect Summertime side for potlucks, picnics and barbecues. This 5-ingredient recipe is a snap to make. A hint of sesame oil gives it a unique sweet-smoky flavor your friends and family will love.
Summertime barbecues and coleslaw are a match made in heaven. They go together like pulled pork and well… coleslaw! So creamy and crunchy it's the perfect side to serve with barbecue chicken, pork and brisket. Try it with juicy keto ribs, smoked beer can chicken, and baked cinnamon chicken.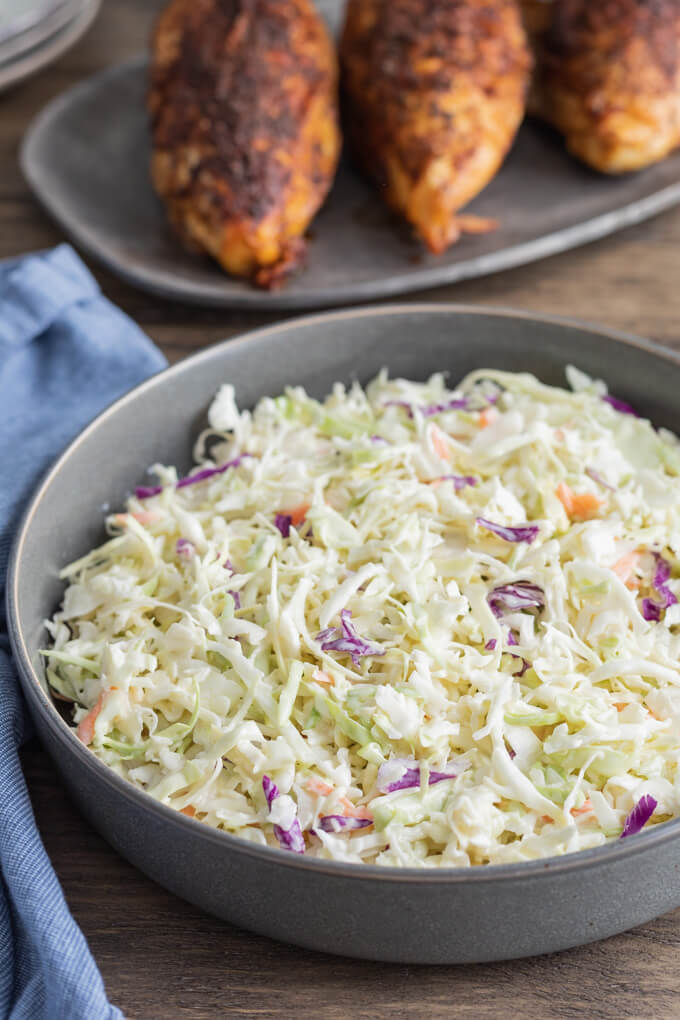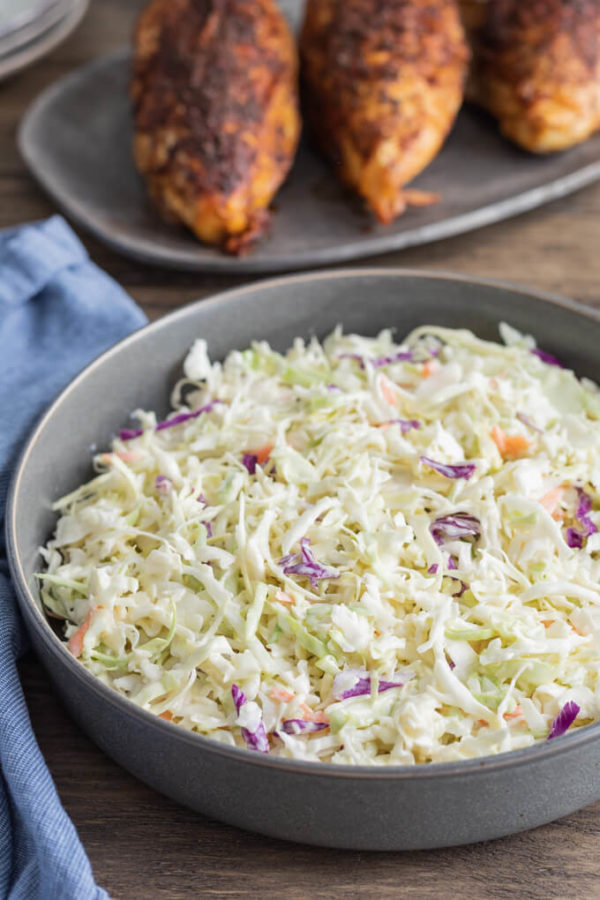 THIS POST INCLUDES AFFILIATE LINKS TO SHARE THE THINGS I LOVE.
Is Coleslaw Keto?
Although coleslaw is made of cabbage, a great low carb vegetable, not all coleslaw is low carb or keto friendly. Most commercially made coleslaw and homemade coleslaw recipes contain a lot of sugar.
My low carb coleslaw recipe replaces sugar with a sugar free alternative. The result? A lightly sweet healthy coleslaw I know you'll love.
…