Strawberry Cream Cheese Crumble Bars, a great low carb dessert where strawberry crumble bars meets cheesecake bars, with a nice shortbread crust.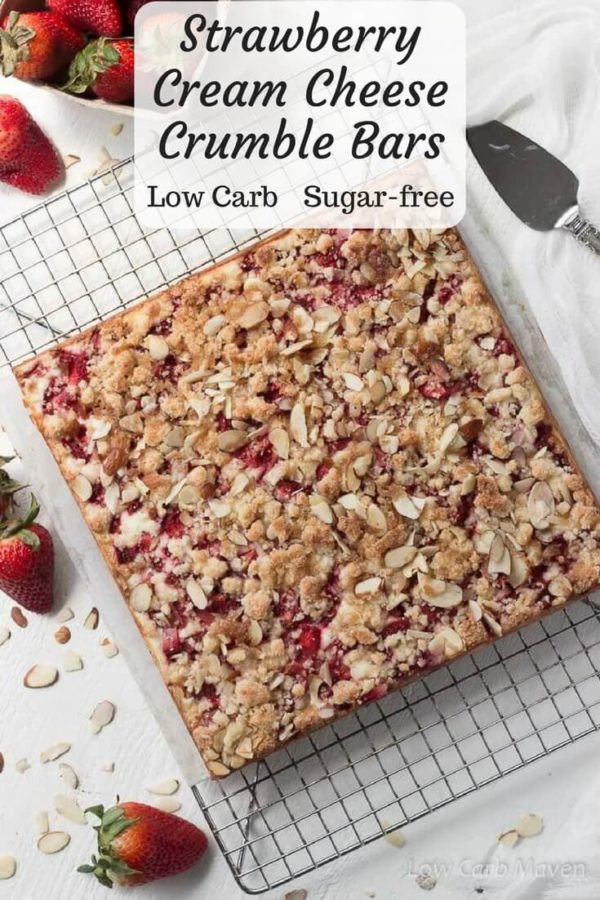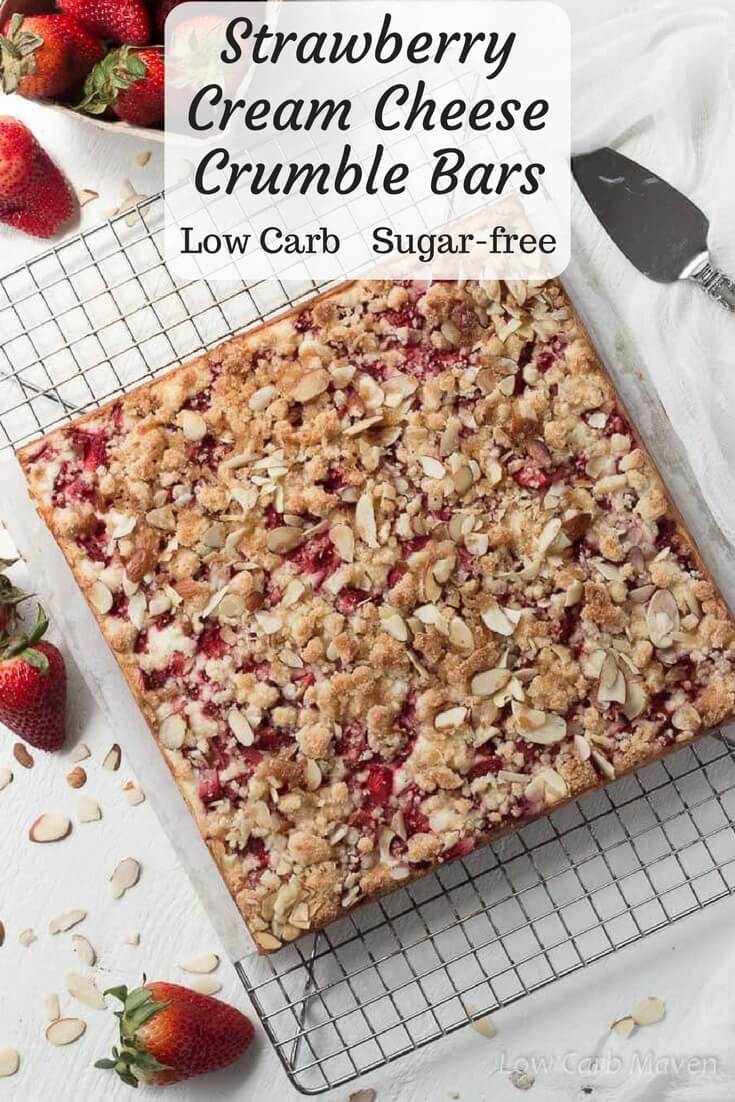 I don't know how many of you are mother's of school aged children… I looked at the calendar the other day and was shocked. My kids have 3 weeks of school left. Where did the time go? In 3 months another school year will begin and another year will fly by. Crazy!
Luckily, this recipe comes just in time for Summer gatherings and parties. Strawberries and other Summer berries contain less sugar than other fruits, making them the smart choice for low carb keto diets. Bring a batch of these strawberry cream cheese bars or one of my other low carb recipes to your next gathering and watch them disappear!
…