A healthy chicken Cobb salad with a traditional Cobb salad dressing is a hearty and complete keto meal. See why I call the Cobb salad the King of salads and learn a neat study aid to remember what goes into a Cobb salad.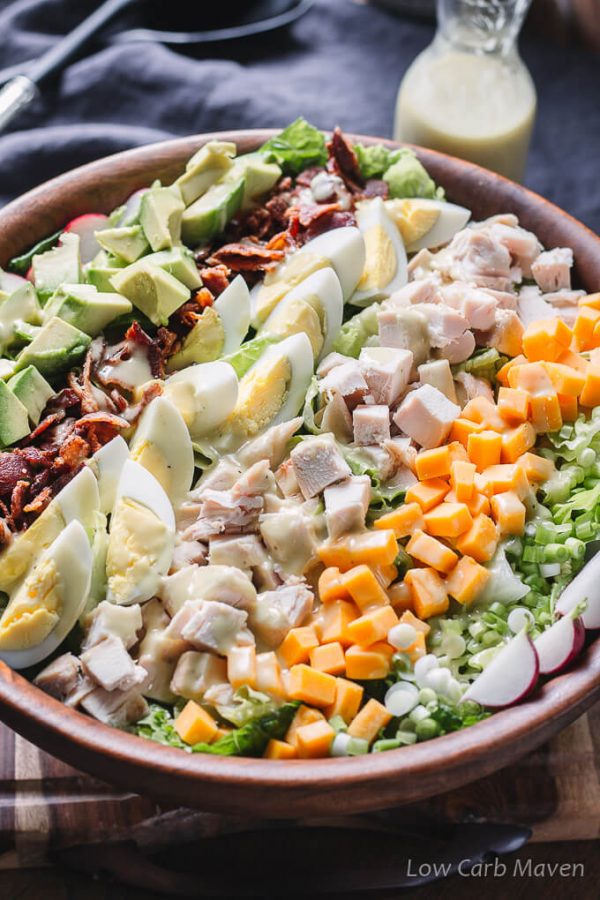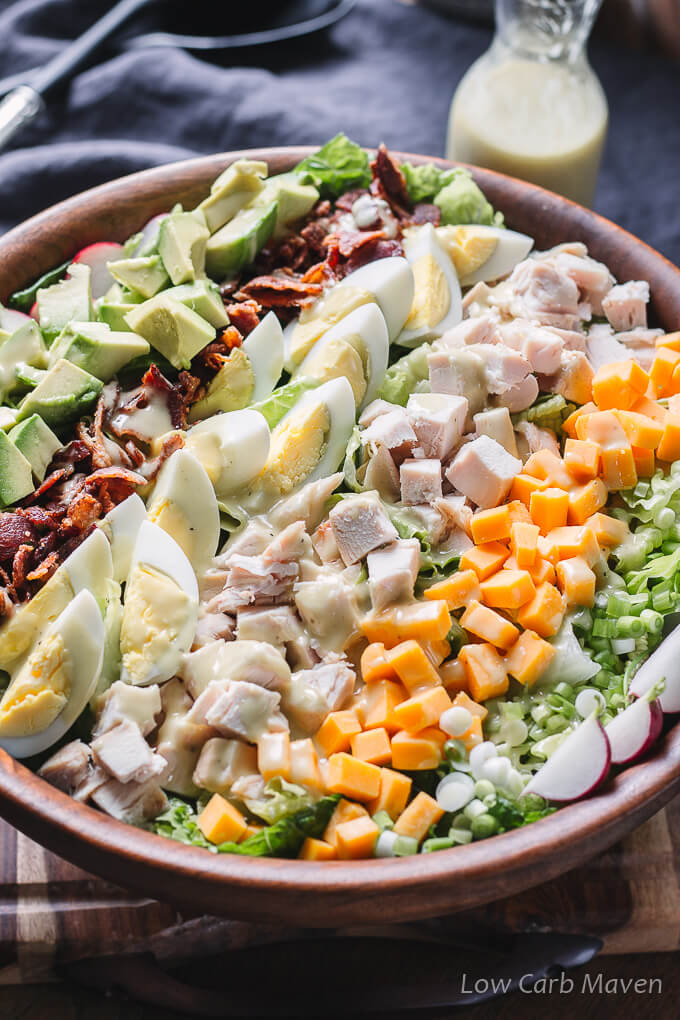 We eat a fair amount of salads at my house. There's always a large container of washed and cut romaine in my fridge. It's part of our Sunday meal prep ritual and makes for quick salads during the week. A great chicken Cobb salad is one of our favorite keto meals and super easy to make. It's a great "clean your fridge" kind of meal.
Cobb salad is a popular restaurant menu item and a perfect choice for anyone watching their carbs. It's a hearty meal full of protein and healthy fats. A healthy chicken Cobb salad is easy to throw together, making it perfect for a family or a casual summertime meal for guests.
…