Amish Broccoli Cauliflower Salad tossed in a creamy dressing of yogurt and mayonnaise. This easy recipe is perfect for gatherings and low carb friends.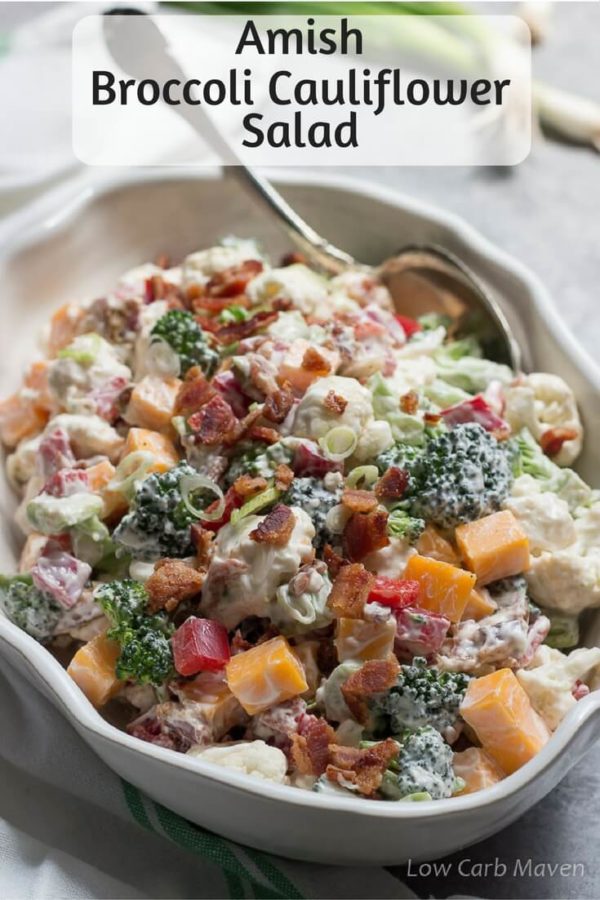 The first time I had a raw broccoli salad was at my bridal shower over 20 years ago. My mother's recipe for broccoli salad had bacon and cranberries. Yum. It's been my family's go-to summer salad ever since. But it's nice to change things up once in awhile. This Amish broccoli cauliflower salad does it for me. It's especially a hit with the cheese lovers in the family!
I have a recipe for low carb broccoli salad with bacon on the blog. I love it because it's so easy to customize. I add nuts and seeds by whim and sometimes add a few raisins or unsweetened cranberries. A little sesame oil adds a pleasant sweet flavor.
…