An easy, creamy keto cucumber salad is a refreshing complement to grilled meats & vegetables as well as Indian & Mediterranean dishes. It's a snap to make, graciously accepts substitutions and can be made ahead. A keto sugar substitute keeps it sugar free making it the perfect throw-together summer side.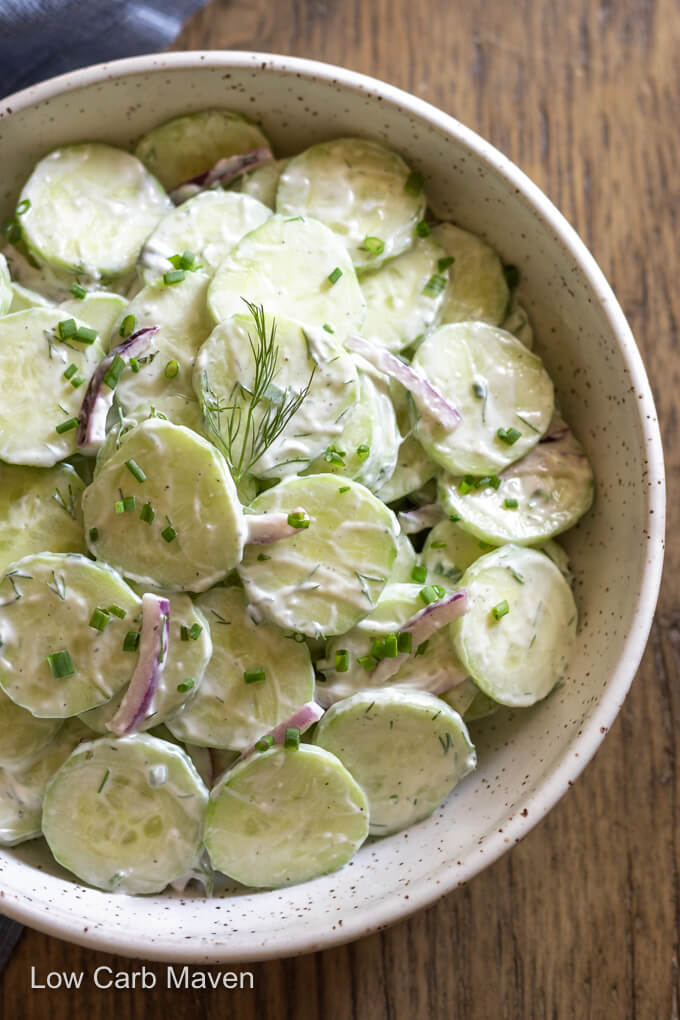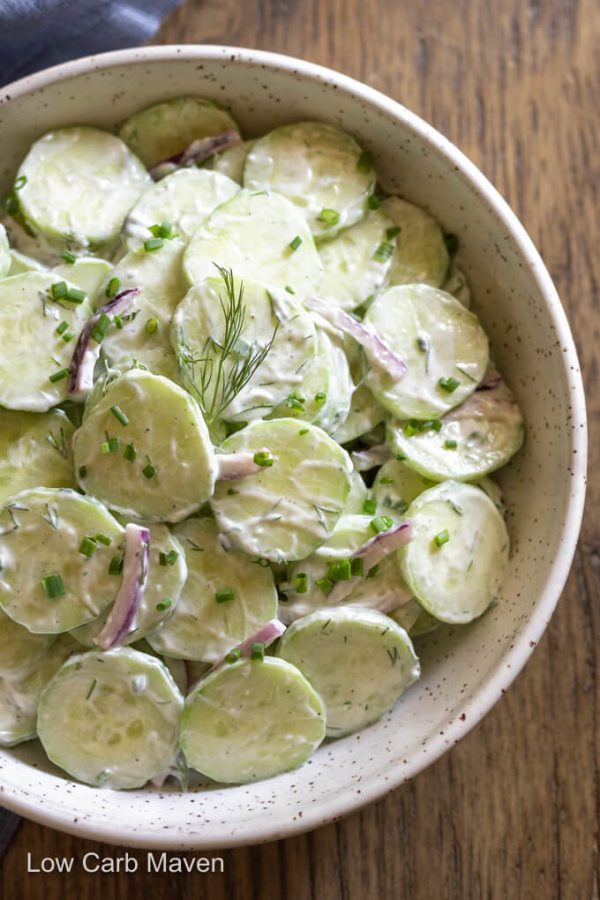 THIS POST INCLUDES AFFILIATE LINKS TO SHARE THE THINGS I LOVE. LCM may earn small commissions through the Amazon affiliate program and others.
When garden cucumbers are plentiful, this is the salad I make all summer long. I serve it alongside our keto hamburgers, BBQ chicken, keto ribs and salmon.
…