It doesn't get easier than shrimp teriyaki my friends and these teriyaki shrimp skewers are certainly that. The sweet-salty keto teriyaki sauce allows for subs and additions and serves as both marinade and glaze. Plus, shrimp kabobs on the grill cook so quickly you'll have dinner done in no time. If you don't have a grill or weather is inclement, bake or broil these teriyaki shrimp skewers in oven for ultimate convenience.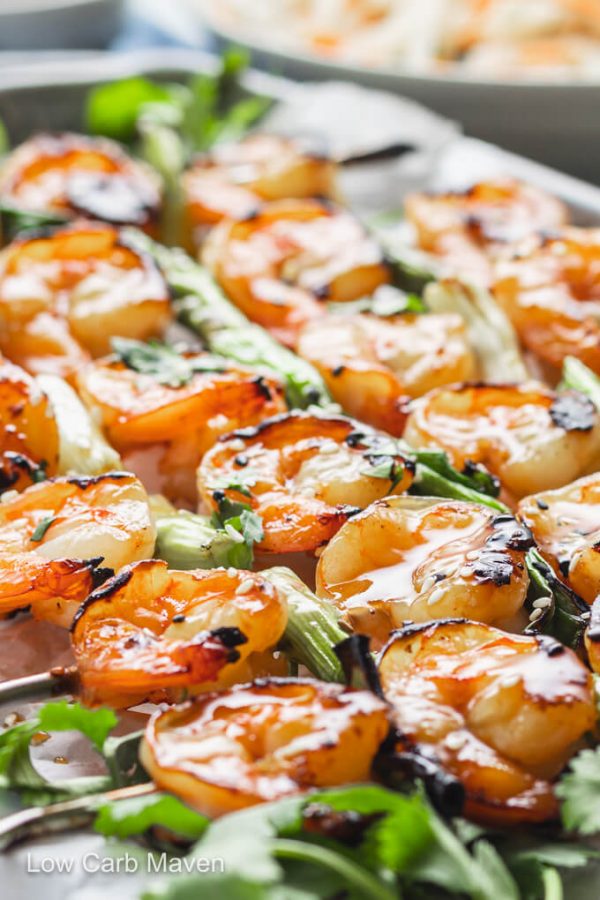 THIS POST INCLUDES AFFILIATE LINKS TO SHARE THE THINGS I LOVE. LCM earns small commissions through the Amazon affiliate program and others.
We had a big move from Southern California to Texas this year. I was happy to discover that Texas is also a 12 month grilling state! (Keep on Grilling!)
My family loved these grilled teriyaki shrimp skewers (and teriyaki chicken kabobs), which will be easy go-to Summer recipes.
…