This easy pulled pork recipe is cooked in a crock pot for convenience. Using cider vinegar gives it a great apple cider taste while keeping it low in carbs. Great for keto meal planning!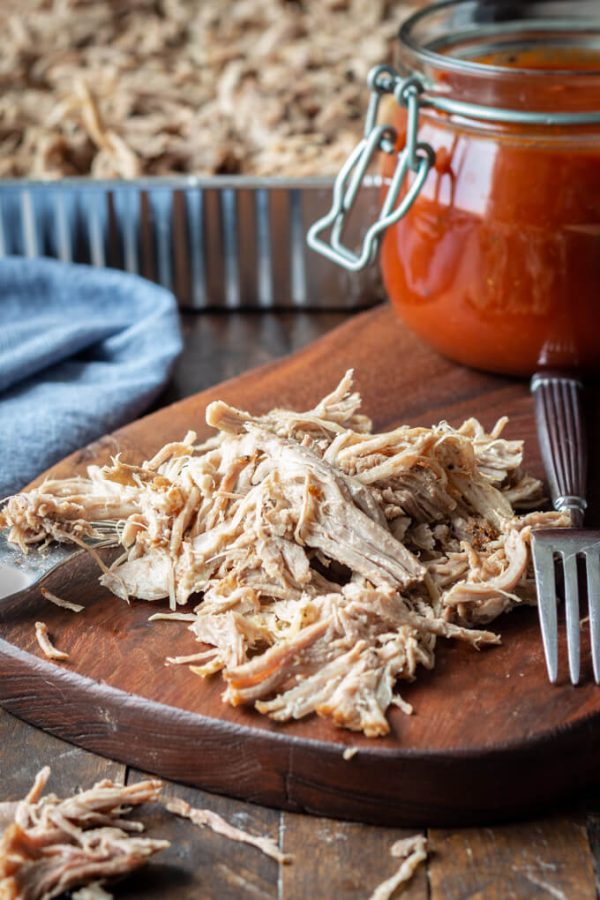 THIS POST INCLUDES AFFILIATE LINKS TO SHARE THE THINGS I LOVE.
I won't go on record to say that crock pot pulled pork is better than oven pulled pork or smoked pulled pork. Pulled pork cooked in the oven gets a nice crust and smoked pulled pork is the epitome of righteous BBQ. Can we say burnt ends? Mmmm.
But cooking a nice pork butt in your crock pot or slow cooker is a an easy hands-off process. No heating the house with the oven in the summertime. No 16 hour overnight smoke with basting. In other words, you can fix-it-and-forget-it.
…