Tender juicy smoke-kissed chicken with a sweet-spicy rub cooked on a grill is one of life's many pleasures. This recipe is sugar-free and perfect for low carb keto diets.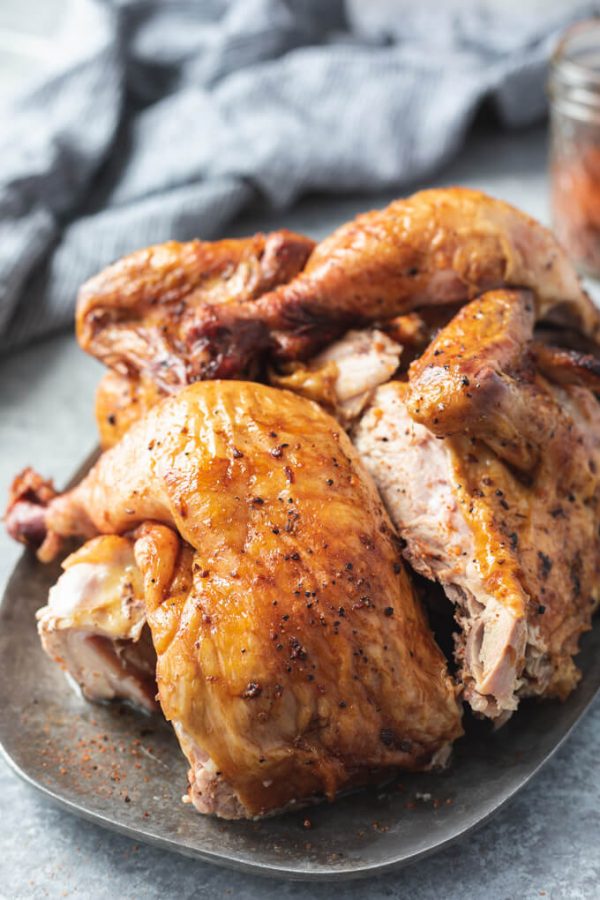 THIS POST SHARES LINKS TO THE THINGS I LOVE.
It's finally football season and there's nothing tastier than a nice piece of smoked beer can chicken to eat while watching the game or tailgating with friends!
Beer can chicken has been around for more than 20 years and is still a popular dish. One reason for its popularity is that you can cook a beer can chicken in the oven, on a gas grill, on a charcoal grill or on a pellet grill/smoker. Whatever method is employed, the chicken is always flavorful, tender, and juicy.
…