If you're looking for a hearty and healthy eggplant lasagna without noodles, you're in the right place. This low carb lasagna recipe has all the flavor of a regular lasagna with a fraction of the carbs. Replacing noodles with sliced, low carb eggplant results in a flavorful eggplant casserole layered with ground beef, marinara and three cheeses. Keto lasagna without noodles? You won't miss a thing!
Bake in the oven or use your slow cooker and keep the house cool.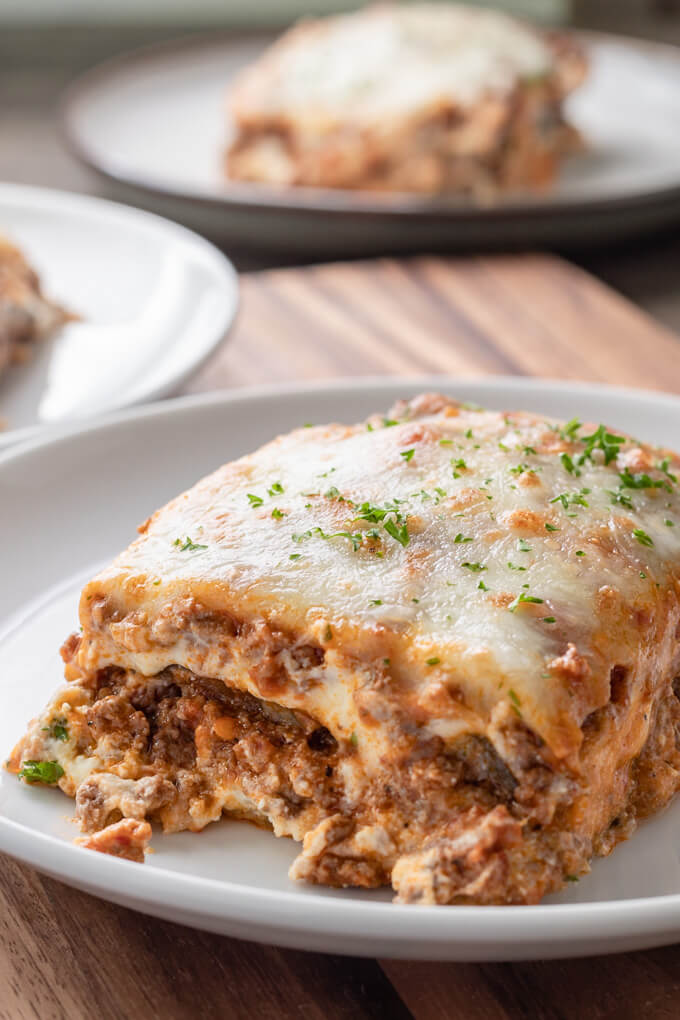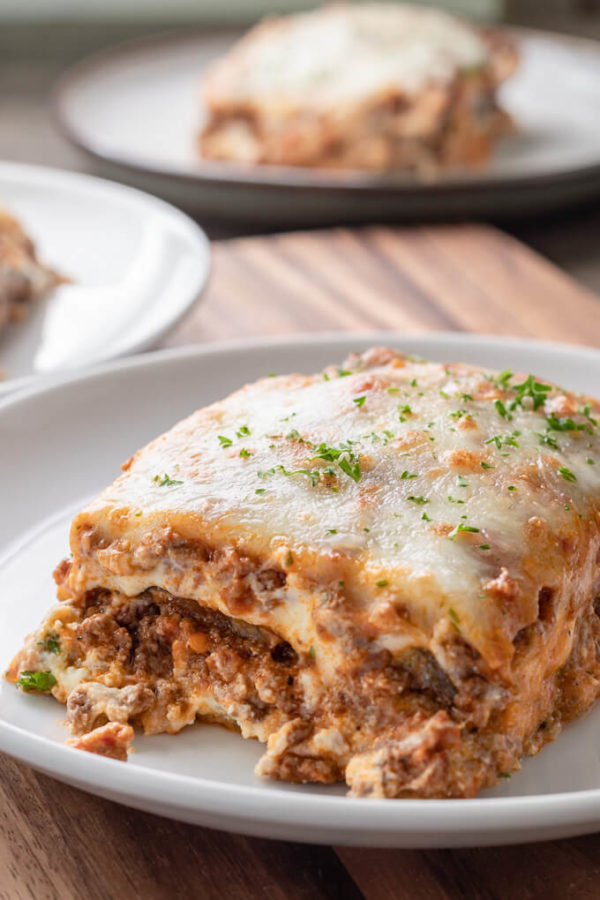 THIS POST INCLUDES AFFILIATE LINKS TO SHARE THE THINGS I LOVE.
I've mentioned in other posts that my mother's grandparents immigrated to this country from Italy. Mom grew up eating wonderful dishes prepared by her Italian grandma, mother and aunts. Fortunately, she taught me how to make a few of her specialties (some of which I've made low carb and shared with you). My keto meatballs recipe gets rave reviews as does my creamy low carb Alfredo sauce.
A labor of love…
Lasagna is one of my favorite dishes, and while it takes a little more time to prepare it's utterly worth it. Luckily, several steps can be done simultaneously, which cuts down on preparation time. The adjustments I've made to my mother's traditional recipe make this eggplant lasagna low carb, hearty, and delicious.
…