Affordable and versatile, eggplant is a great low carb Summer vegetable. When in season we eat it as a crispy snack, a low carb dip, and as a meat substitute. It's especially great in Italian dishes like eggplant lasagna or this keto eggplant Parmesan recipe. While chicken Parmesan is the standard, eggplant's somewhat meaty texture makes it a great stand-in.
Jump to Recipe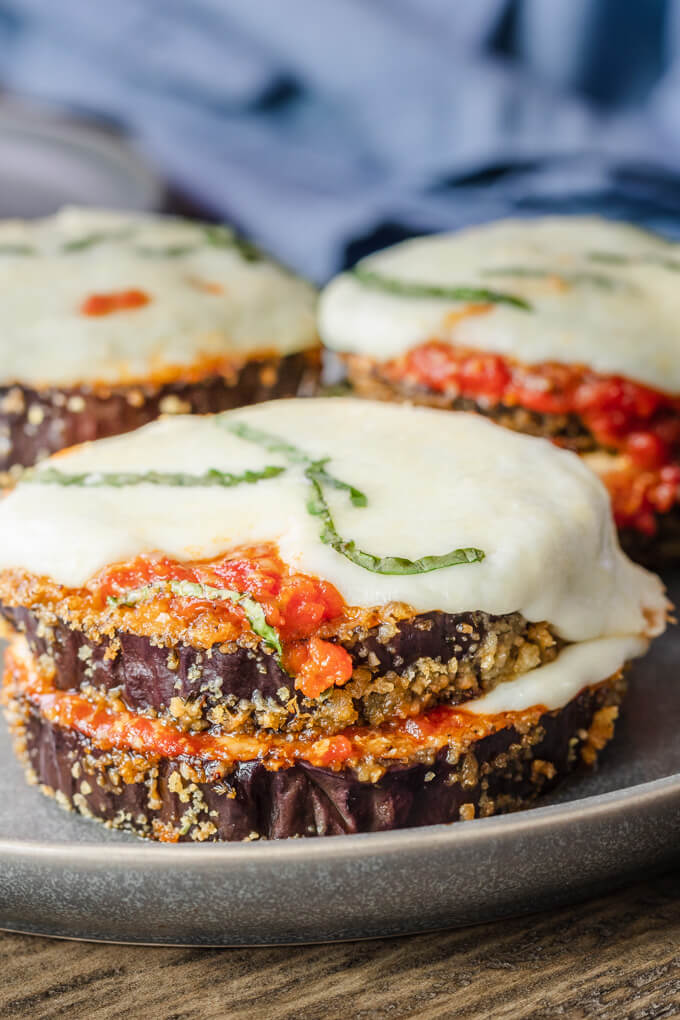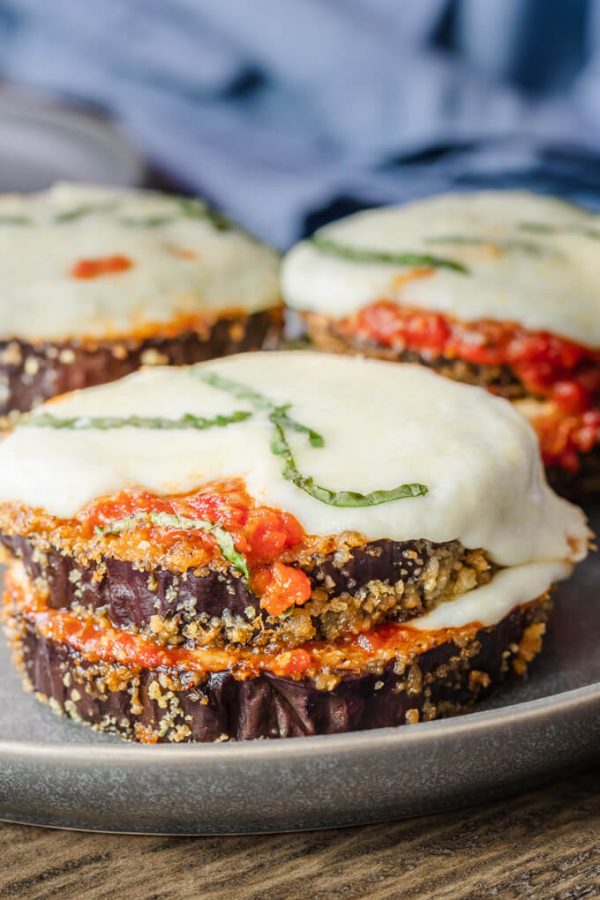 THIS POST INCLUDES AFFILIATE LINKS TO SHARE THE THINGS I LOVE.
Who doesn't like stacks of crispy eggplant coated in keto breading, topped with Marinara, fresh Mozzarella cheese, basil, and Parmesan? My family loves it!
…