Sweet Italian sausage cooked with colorful bell peppers and onions with Marinara sauce is great with eggs, on sandwiches, or as is! A tasty and easy 30 minute skillet meal or an even easier sheet pan meal!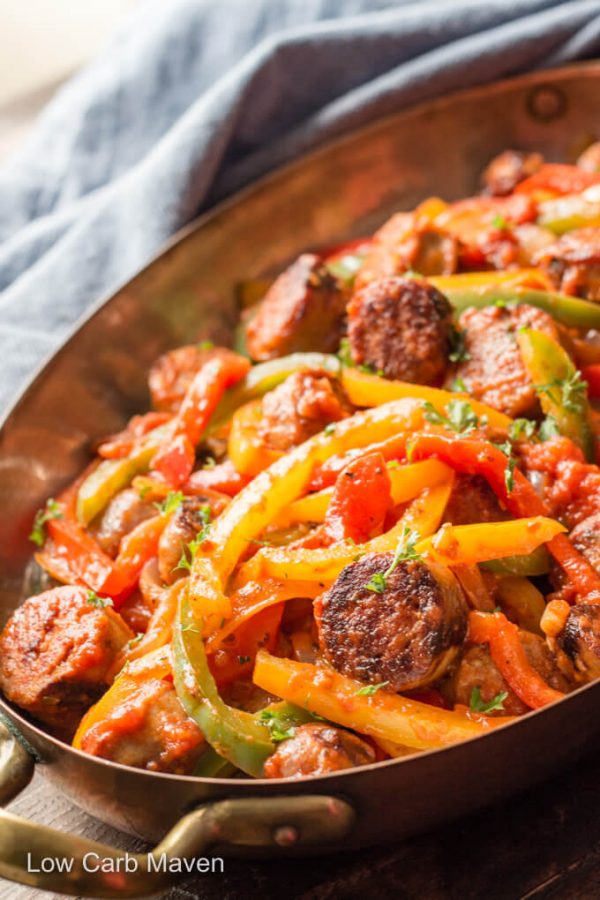 No respectable Italian-American home would be without a version of sausage, peppers and onions. My mom cooked Italian sausage and peppers with sauce and served it on crusty Italian rolls for dinner. It made a hearty sandwich and meal!
Nothing transports me back to my childhood like my mom's meatballs, zucchini bread, or carrot cake, but the smell of sausage and peppers cooking in a skillet takes me back, too.
…