Creamy low carb beef stroganoff made with ground beef, mushrooms and onions, in a tasty sour cream sauce flavored with brandy, herbs, and spice. Serve over low carb keto noodles or cauliflower rice.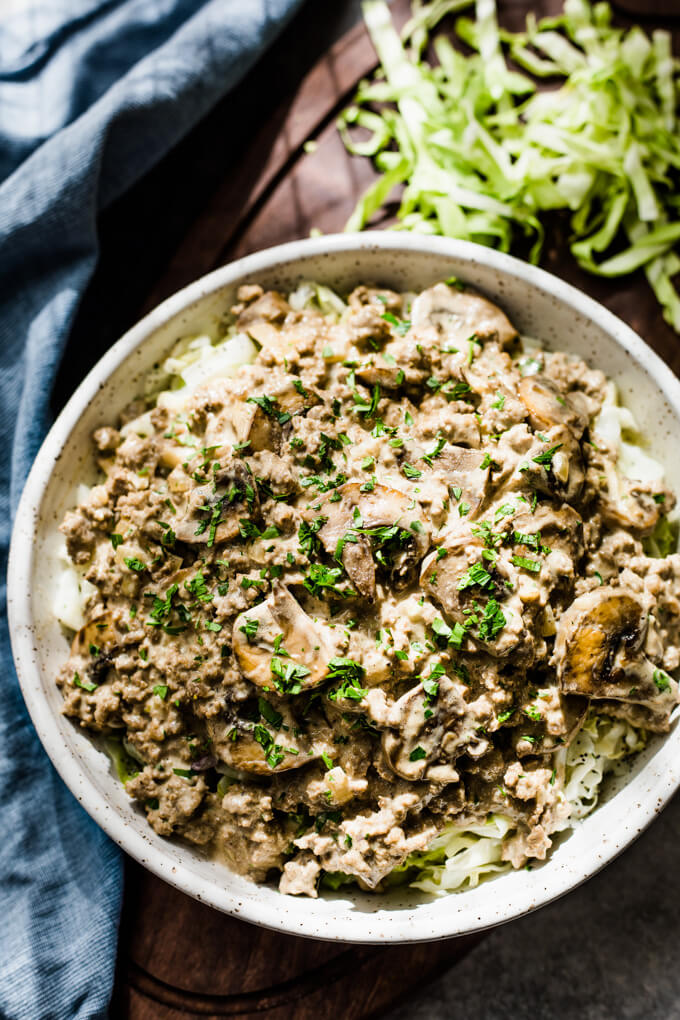 Beef stroganoff is a comfort food favorite for cooler evenings or chilly winter nights. Although strips of steak are traditional in stroganoff, this easier and faster hamburger stroganoff recipe promises great flavor with just a few tweaks.
The mark of a good stroganoff is flavor. It's a dish which builds flavor in the pan as each ingredient is cooked. This type of cooking takes a little time – not a lot of time, but more time than today's typical cooks who are often rushed for time.
…