Experience the best low carb focaccia made with almond flour. The nooks and crannies hold onto delicious olive oil dipping sauce like little spoons, delivering the perfect bite! Serve it as an appetizer for your next intimate gathering.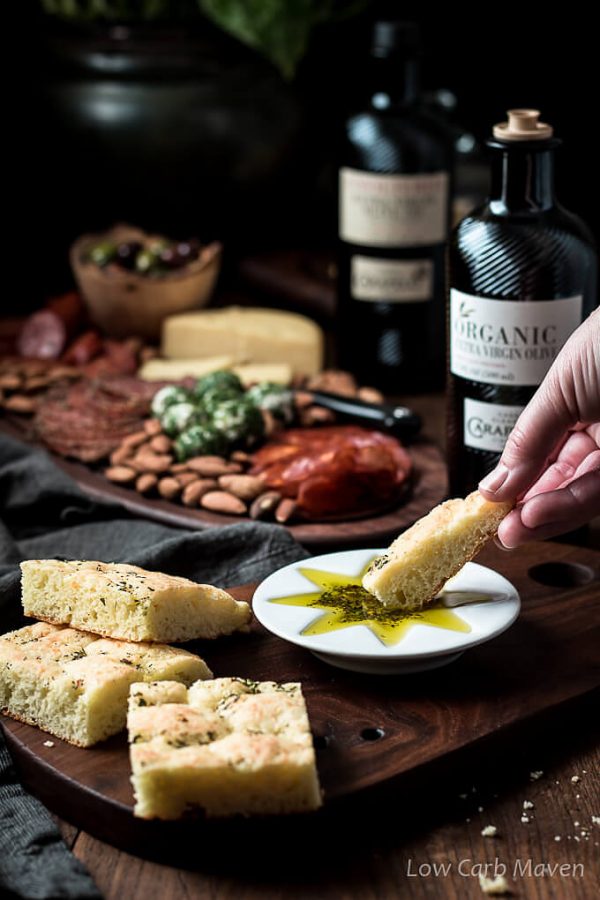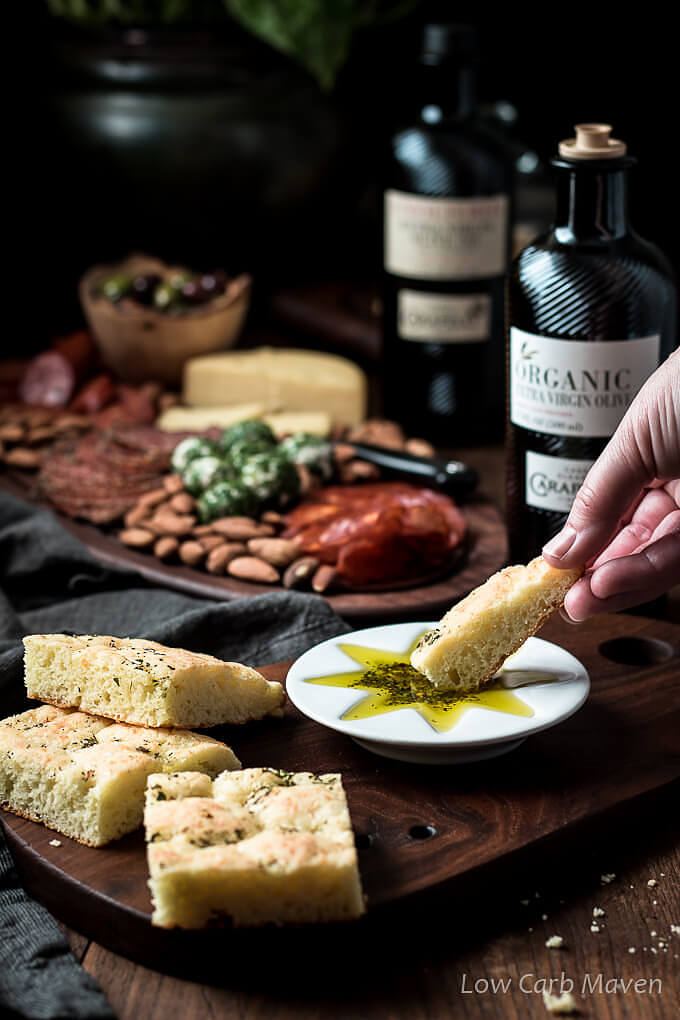 [This post has been sponsored by Carapelli®. All thoughts and opinions are my own.]
Herbed Almond Flour Focaccia With Olive Oil Dipping Sauce
Have you ever been to Whole Foods Market? I love that store. The closest one to me is over an hour away in fabulous La Jolla, but we don't mind the trip. We make a day of it browsing upscale boutiques and galleries, dining alfresco, and visiting the seals at Children's Cove. It makes for a fun and relaxing day.
We don't make it to Whole Foods often, but the sheer variety of fresh high quality products they carry is second to none. It's where I go to purchase specialty items for an intimate gathering with friends or a nice piece of sustainably caught fish. And who am I kidding, the store is gorgeous! I enjoy walking around and looking at the sheer volume and variety of goods.
...