Don't have the time to make homemade low carb crackers? Try pepperoni chips! They are an easy keto friendly snack which can be eaten on their own or with low carb sauce and dips.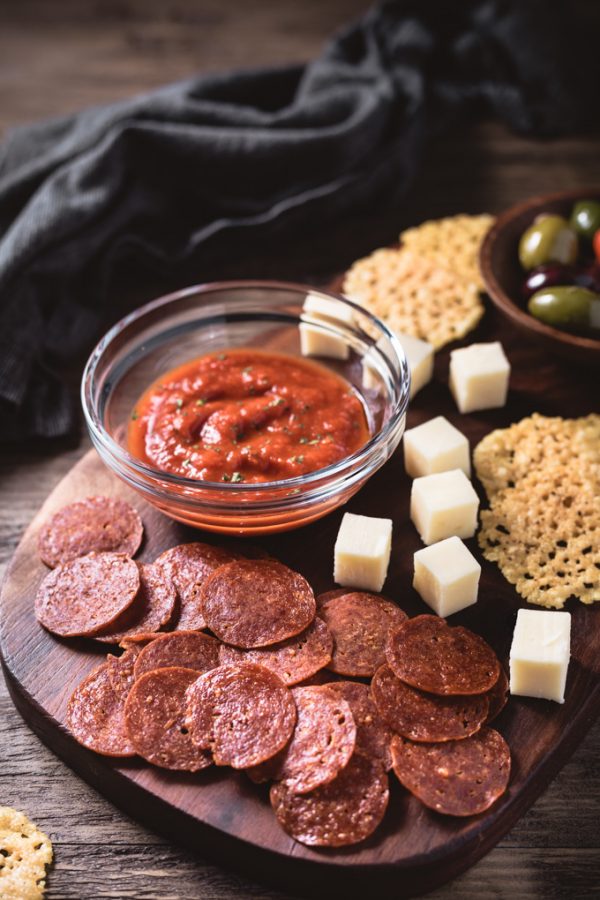 It seems my kids are always looking for a snack after school or on the weekends. I try to keep all kinds of healthy things in the house, both regular and low carb. I don't do fruit (that's for the kids), but I do like a snack on occasion.
Finding low carb snacks that fit with my keto macros isn't too hard to do, but finding easy keto snacks that I LIKE can be tricky. I generally stick to the basics: cheese, meats, nuts, seeds, pork rinds, olives, veggies, and any number of low carb dips I've shared on LCM.
…