This easy pan seared lamb chop recipe flavors the lamb chops with a dry marinade of garlic and rosemary then finishes them with a silky, creamy, mustard pan sauce. Ready in 30 minutes!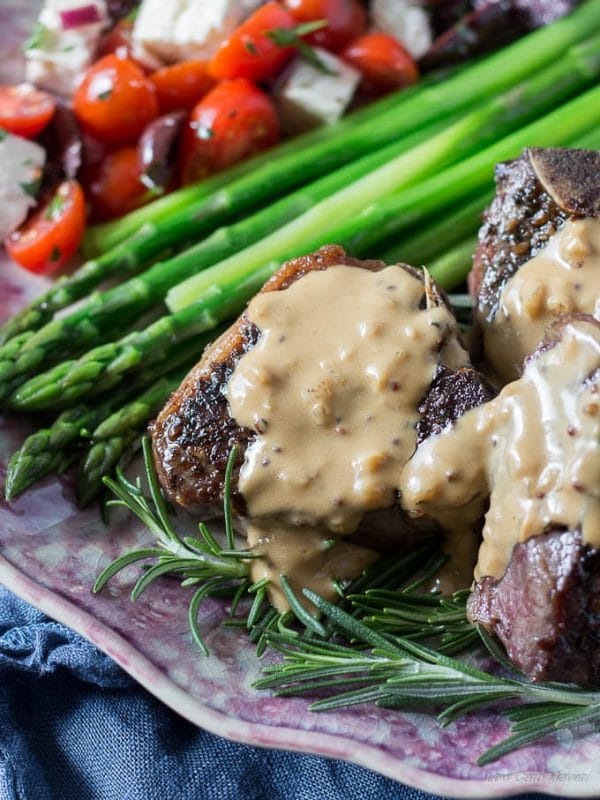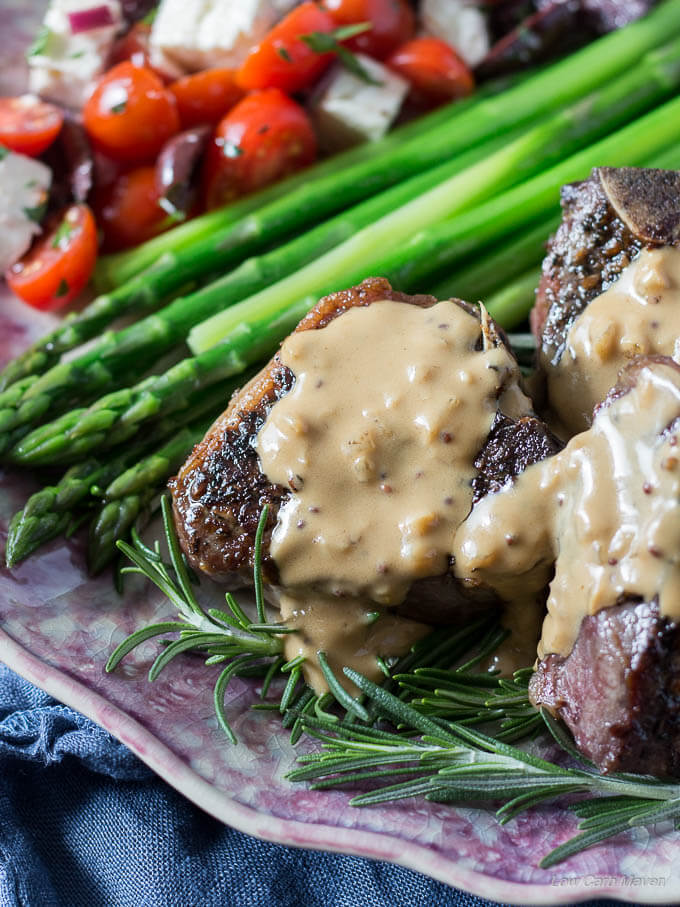 You're going to love this easy pan seared lamb chop recipe!
With Easter quickly approaching, I noticed quite a few "family packs" of lamb chops available at my local market. Lamb chops, and lamb in general, are not something I typically buy as it's quite expensive, but I love lamb and just couldn't resist. While many people opt for a large leg of lamb for Easter, my family is small, so an easy pan seared lamb chop recipe is perfect for us.
I'm guessing that not everyone has cooked lamb before and you may be wondering how to season lamb chops? How to season lamb chops is up to you, but because lamb is a bit stronger in taste than chicken, beef, or pork, it can stand up to stronger flavors and seasonings. I have found that either a dry or a wet lamb chop marinade is perfect for adding flavor.
…