A rich south Indian egg masala recipe perfect for a cold winter day, serve this keto egg curry over cauliflower rice to keep carbs to a minimum. Bursting with tomatoes, onions, and chiles, this low carb curry brings big warming flavors that keep your tastebuds satisfied.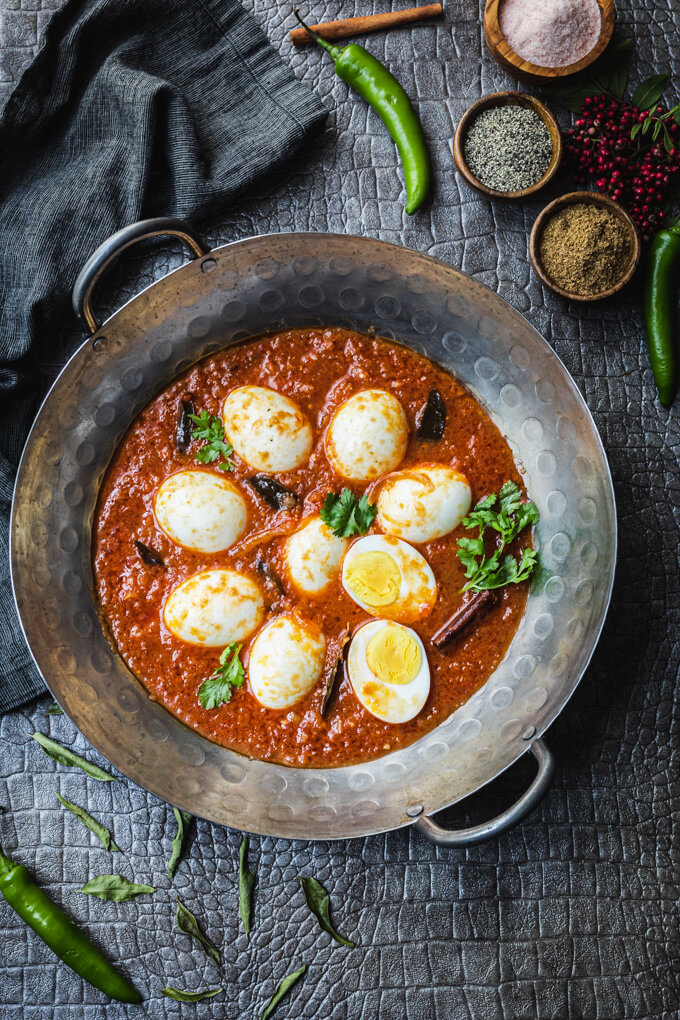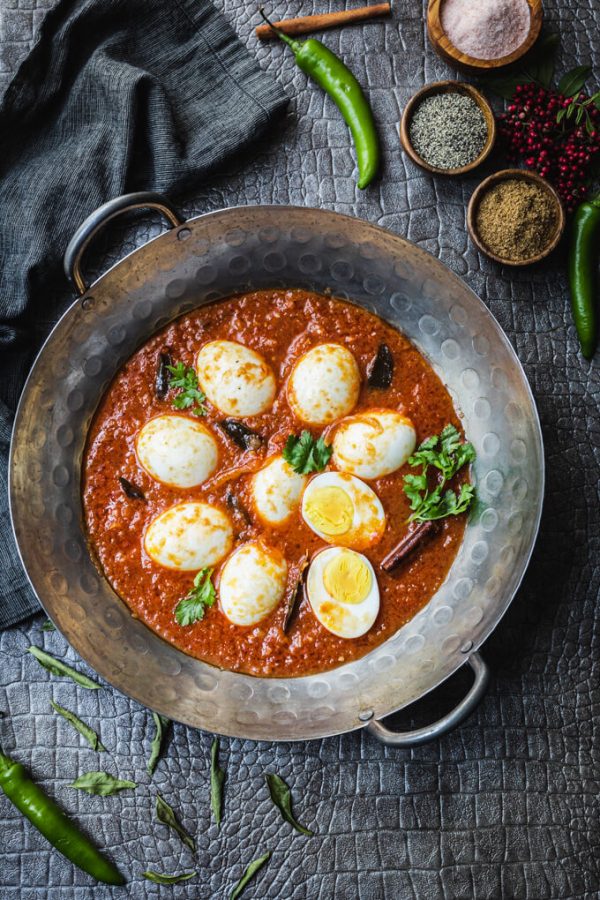 THIS POST INCLUDES AFFILIATE LINKS TO SHARE THE THINGS I LOVE.
I get bored with my typical low carb breakfast of eggs. Sometimes I crave bold, exciting comfort food flavors. And though I want my food to feel comforting and hearty, I need it to be low carb — and delicious!
This egg masala tics all those boxes for me. When Ashha sent me this recipe from southern India, I knew it would be the perfect dish to tantalize my taste buds.
…