A rich creamy ketogenic cheesecake with a luscious raspberry swirl. This sugar-free recipe results in the perfect cheesecake for low carb diets.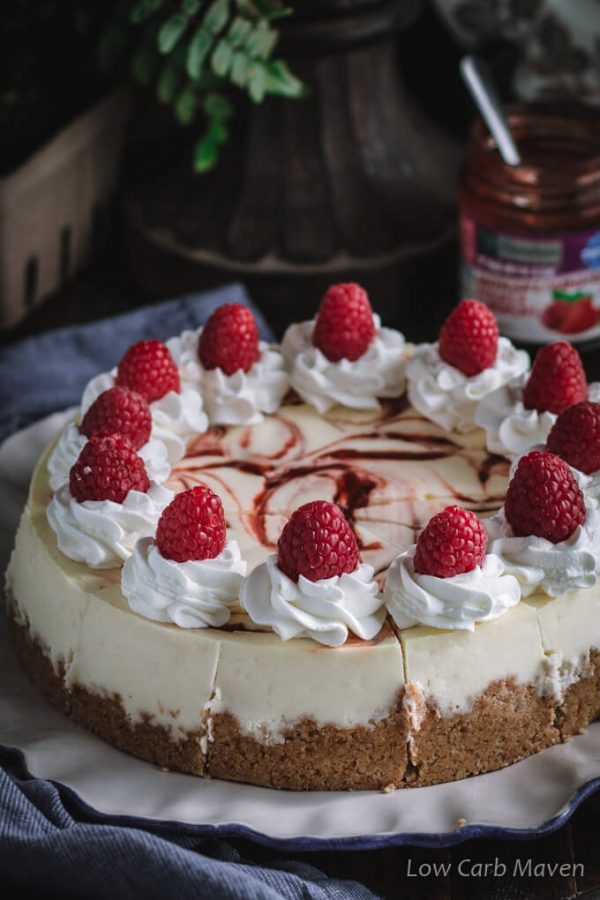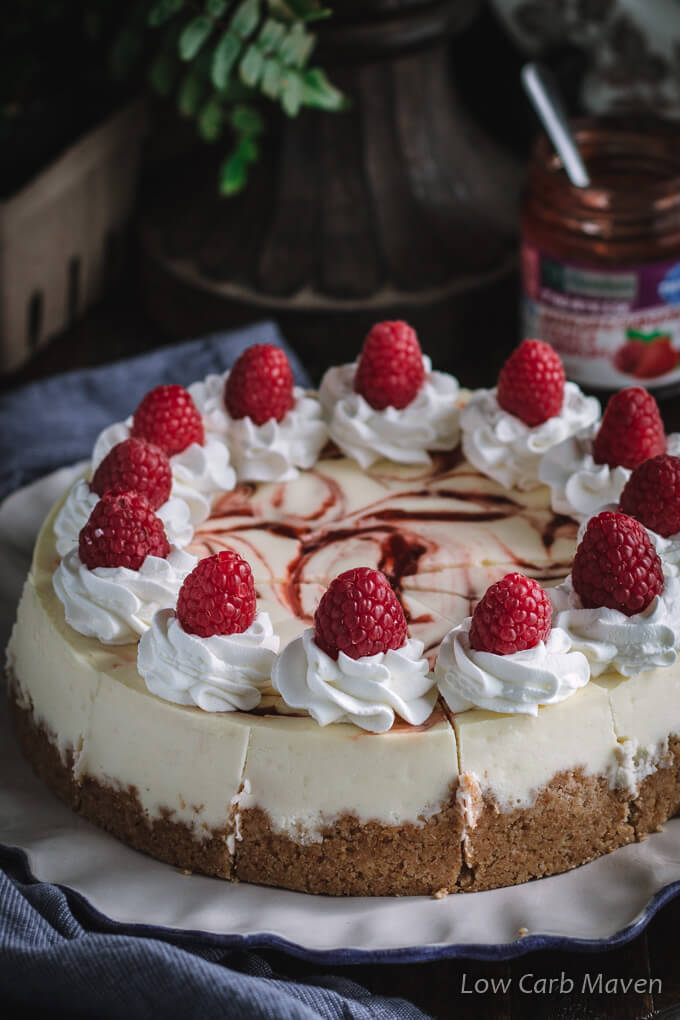 [This post is proudly partnered with Sukrin USA, my favorite shop for low-carb, zero calorie sweeteners, low-carb GF flours and bread mixes, and delicious low carb milk chocolates.]
Tis the season for outrageously delicious desserts!
For me, the Winter holidays are always a happy time; a festive season filled with music, good food, and gatherings. It's also a time of temptation for dieters. It's hard to pass up colorful trays layered with cookies, candies, and other treats commonly found in breakrooms and at parties.
What does an empowered dieter do? Make their own low carb desserts and treats, of course! I highly recommend sharing this raspberry swirl cheesecake with co-workers, friends and family. It's a recipe everyone will enjoy!
…