A refreshing coconut milk avocado smoothie with cilantro and mint that makes a great low carb keto breakfast or snack.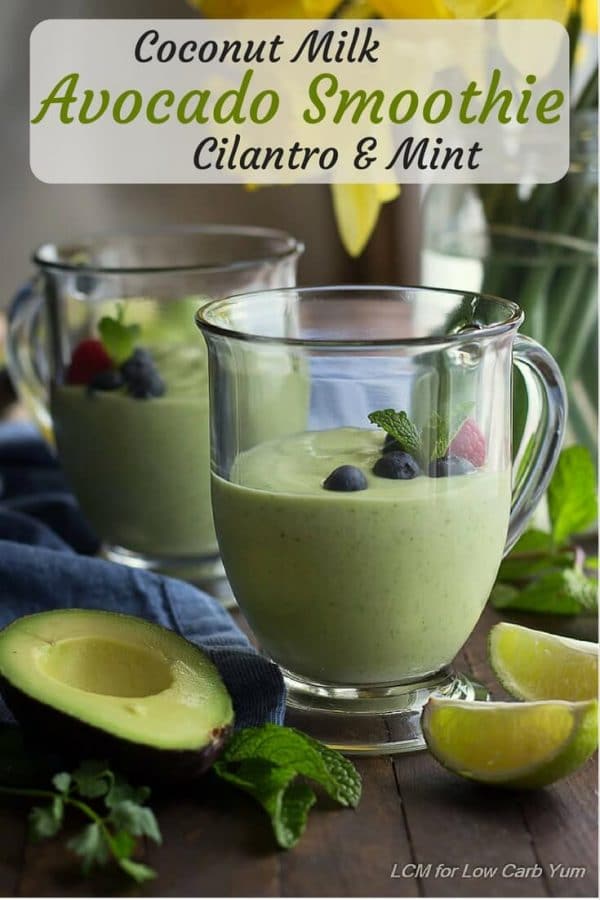 Green Avocado Smoothie
Where I live in Southern California, it's HOT eight months of the year. We Californians keep ourselves cool all season long with delicious smoothies. But fruit smoothies are full of sugar and not the best choice for those following a Keto diet. Enter the avocado…
Avocados have been the little darlings of the low carb and Keto worlds forever! They hit the mainstream food blogging world hard a few years ago and we saw avocados in everything from brownies, puddings, ice cream and everyone's favorite avocado toast. But avocados make great green smoothies, too.
…