A fun chicken enchilada dip made with green chiles, chicken and cheese. This easy low carb recipe has no canned soup or flour so it's also gluten-free. Instructions for crock pot, stove, microwave, and oven.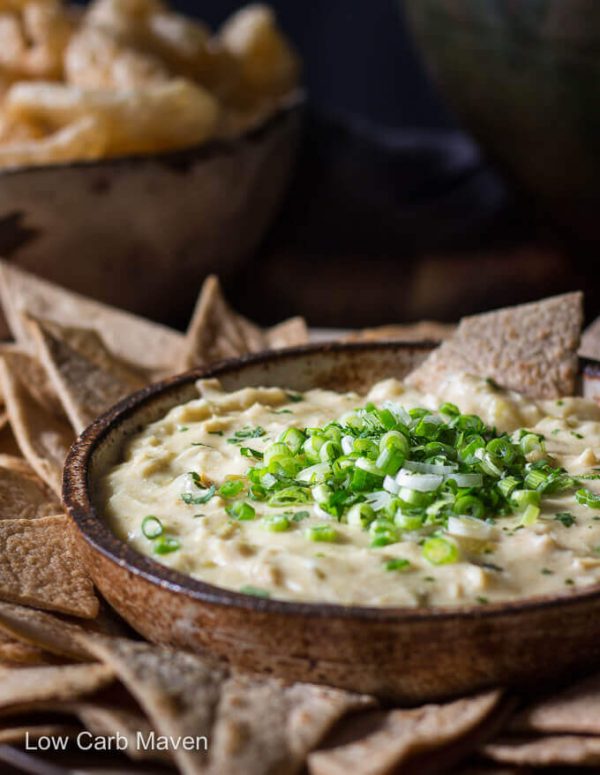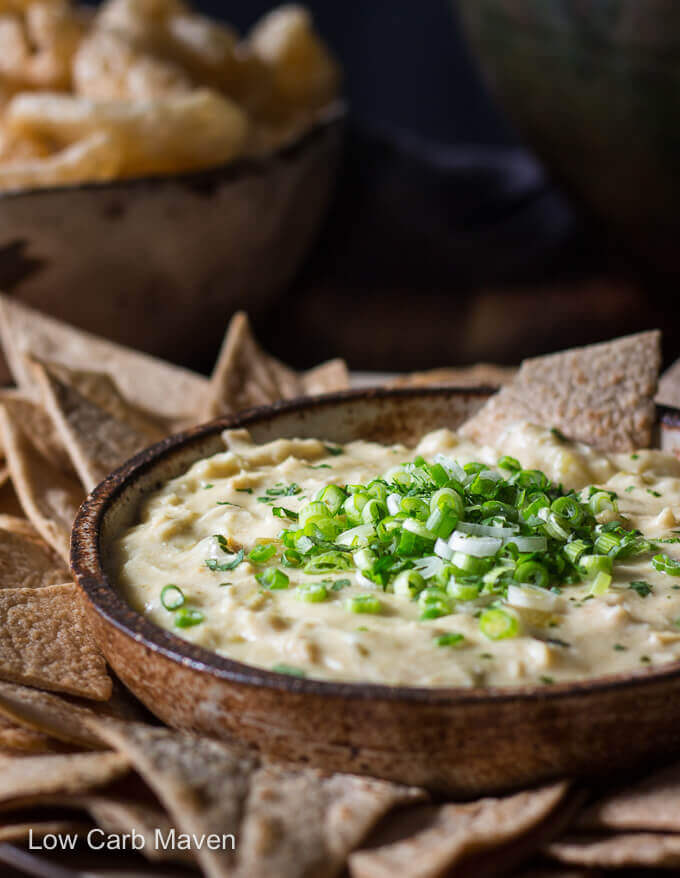 It's customary to serve great appetizers and dips during high profile parties and gatherings like the Super Bowl or Cinco De Mayo. This low carb chicken enchilada dip will be on my table for sure! Many of us recommit to eating healthier this time of year, so as a host, I like to ask family and friends about any dietary needs before planning my menu.
An attractive vegetable tray and dip is always popular with dieters and who can resist a tasty Buffalo chicken dip when served with low carb vegetables. A cauliflower and artichoke hummus served with pita and endive is sure to make your vegan friends happy, while homemade sesame crackers will keep your gluten-free friends crunching.
If I find myself a guest at the next gathering, I make sure to bring 1-2 low carb dishes to share. That way I know I'll have food available to help me keep on track.
…