A vegetarian dream, this keto lasagna replaces meat with a rich mushroom ragu resulting in a hearty low carb family friendly meal. (slow cooker option).
Nothing says L-O-V-E like homemade lasagna. And while it does take some time, none of the steps are hard and the end result is worth every minute!. Serve this great tasting vegetarian keto lasagna for Sunday supper or for meatless Monday. Bake in the oven or cook in the slow cooker.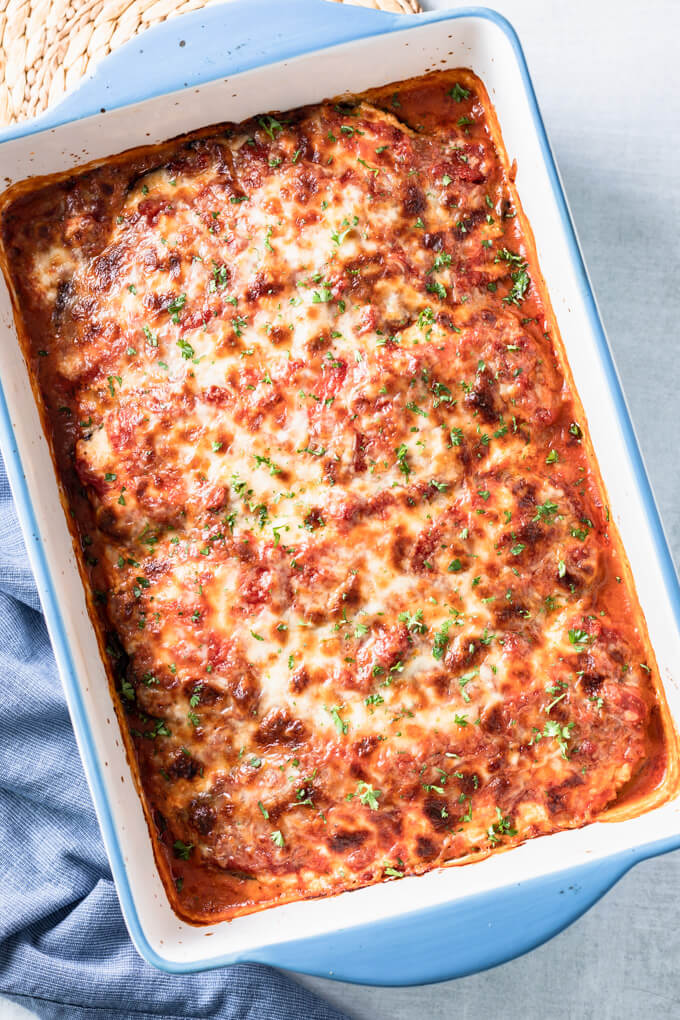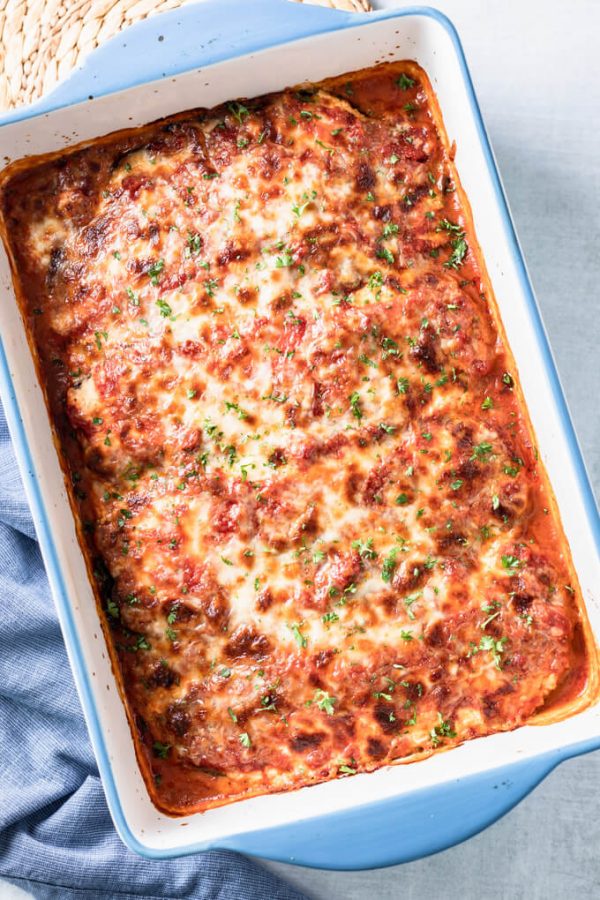 THIS POST INCLUDES AFFILIATE LINKS TO SHARE THE THINGS I LOVE.
Yes, A Keto lasagna recipe which uses sliced eggplant as low carb noodles.
I love posting great tasting vegetarian keto recipes for my low carb friends. This low carb vegetarian lasagna is just my latest. Converting my delicious eggplant lasagna recipe with meat sauce into a suitable dish for keto vegetarians was easy. And replacing ground beef with a rich mushroom ragu keeps this healthy lasagna flavorful and hearty.
New low carb cooks may be wondering "how do you make a keto lasagna" and what do you use for noodles? Don't worry, all it takes is a little thinking outside the box. Make keto vegetarian lasagna the same way you make regular lasagna except it's key to choose low carb ingredients. In this case we'll use sliced eggplant as a low carb noodle substitute.
…