Keto stuffed mushrooms with pulled pork turns plain leftover pulled pork into a hearty and tasty meal. Use small mushroom caps for appetizers!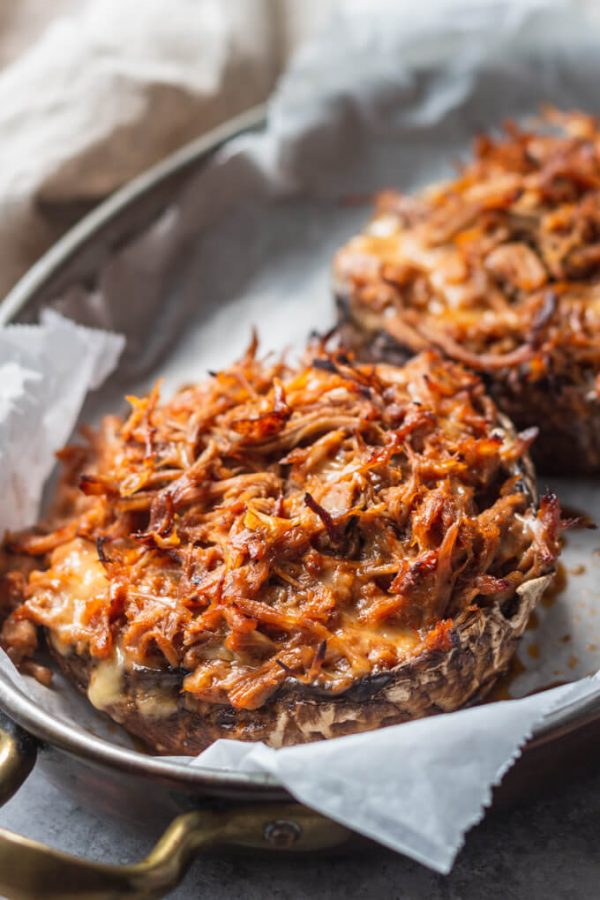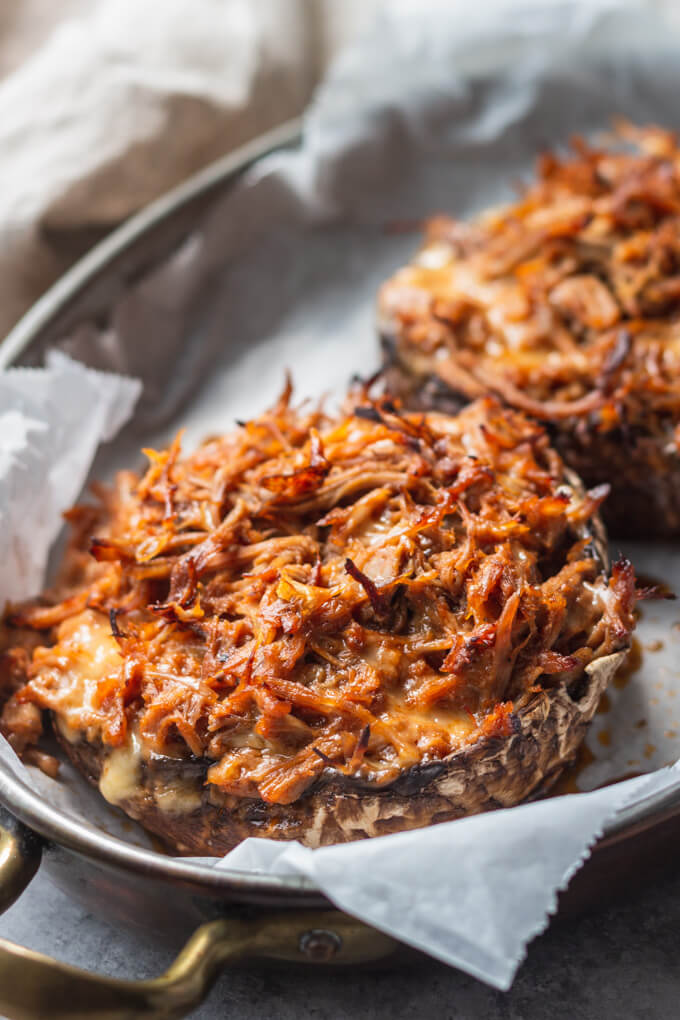 THIS POST INCLUDES AFFILIATE LINKS TO SHARE THE THINGS I LOVE.
Have leftover pulled pork and slaw? This easy recipe makes the most of leftovers by presenting it in a new and different way!
I have a southern husband who loves his pulled pork, so I always make extra. I freeze half to pull out on a busy week. It's such a time saver!
While we used to love pulled pork sandwiches, we don't eat them any more since giving up bread. Instead, we enjoy pulled pork lettuce cups, pulled pork on salads, pulled pork stuffed into peppers and pulled pork stuffed avocados.
Surprisingly, one of our favorite ways to enjoy pulled pork is to stuff it into a portobello mushroom. It's an amazingly delicious and hearty meal!
…