This Cajun Shrimp and Avocado Chaffle is a delicious low carb sandwich that is perfect for lunch! Full of tasty ingredients like shrimp, avocado, and bacon, this Keto Friendly lunch can be prepared ahead of time and assembled later, making it an easy portable meal.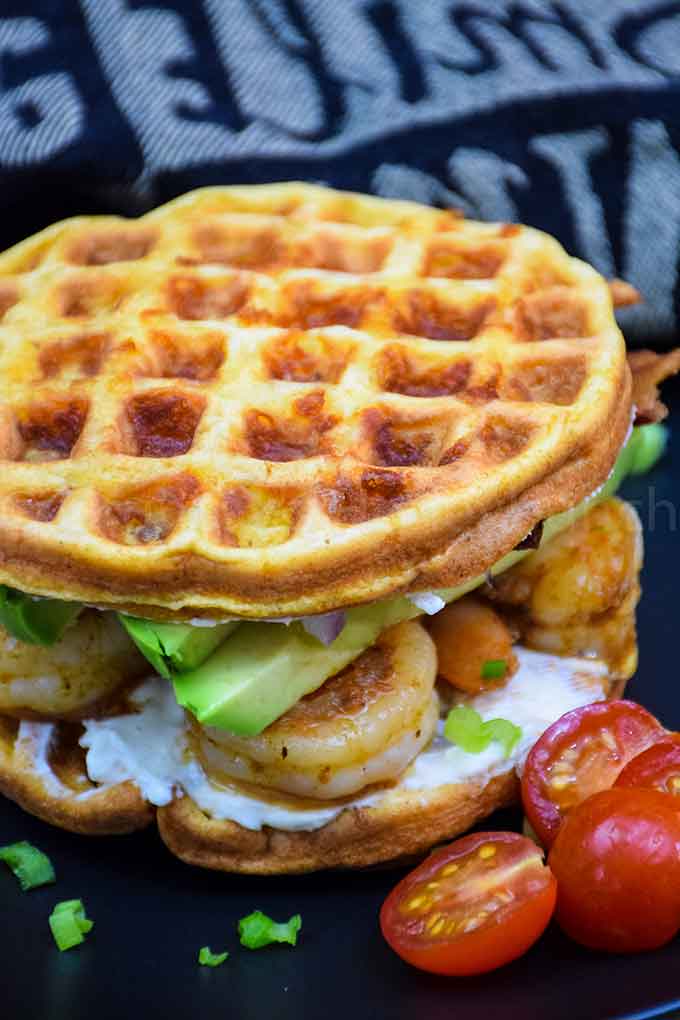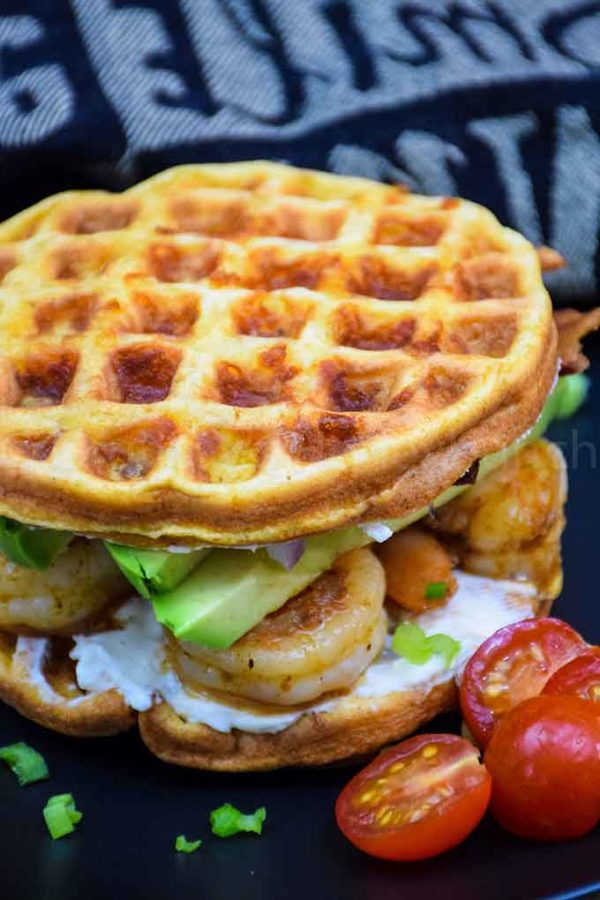 A Keto Sandwich worth trying!
I have always had a problem with making sandwiches since we started following the keto diet. Low carb breads have been a difficult thing for my husband to transition to. I also found that the texture didn't always lend well to a sandwich unless I toasted the bread and then it may still not be study enough. I started making Kim's Low Carb Bagel Recipe to make sandwiches with those. However, while I love keto bagels, trying to get my hubby to eat a one is not an easy task!
…