Teriyaki sauce, the beloved salty-sweet soy sauce condiment flavored with ginger and garlic, makes a great marinade or glaze for meats, seafood and vegetables. This easy recipe is sugar-free, wheat-free and can be made soy-free with coconut aminos.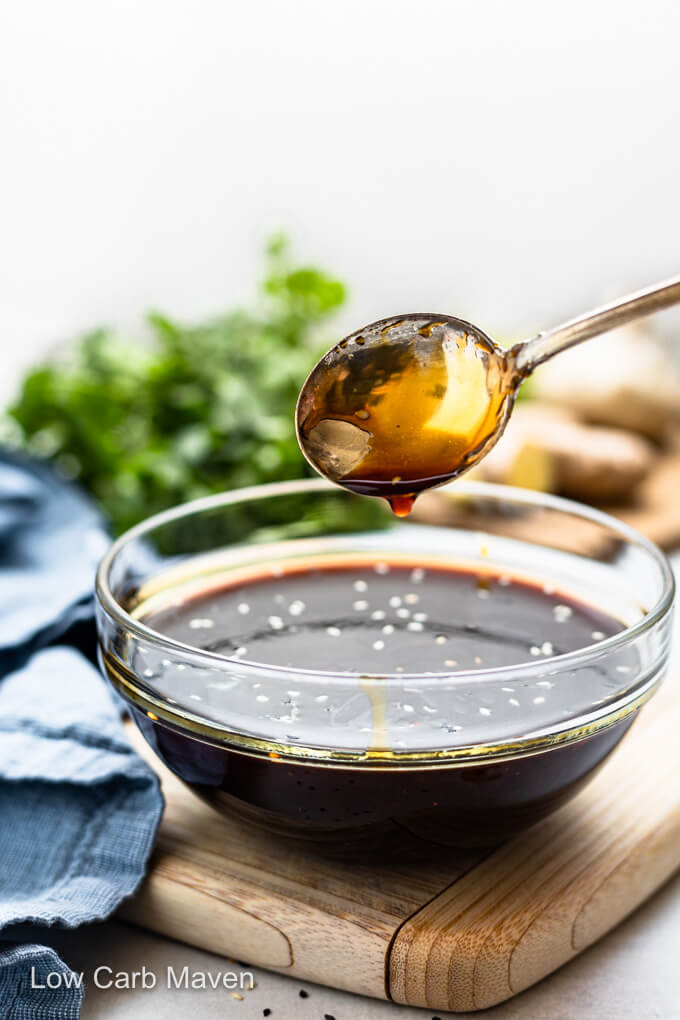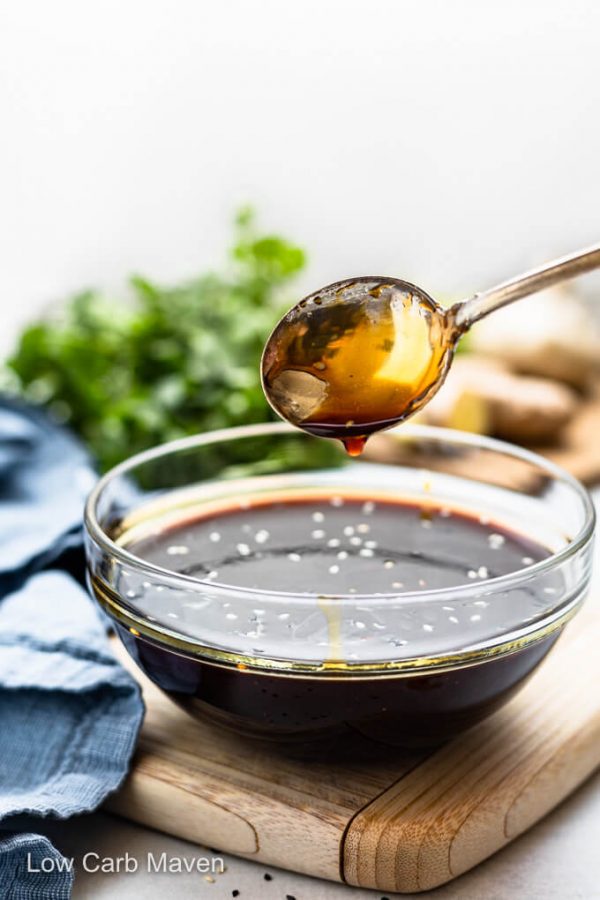 THIS POST INCLUDES AFFILIATE LINKS TO SHARE THE THINGS I LOVE.
(As a participant in the Amazon Affiliates Program, LCM earns small commissions on qualifying purchases made through links.)
Ten years ago, when I began cooking low carb recipes for my keto diet, I decided I could pay a lot of money for specialty condiments or make my own. I'm talking about you keto BBQ sauce!
This easy keto teriyaki sauce recipe is more affordable than buying a pre-made sauce on-line. And although I prefer using fresh ginger and garlic, subbing dried garlic and ground ginger works too.
Plus the recipe allows for generous tweaking so you can make it your own!
…