An easy recipe of juicy hamburger steak and gravy featuring a brown gravy recipe with onions and mushrooms. A delicious low carb meal the whole family will love.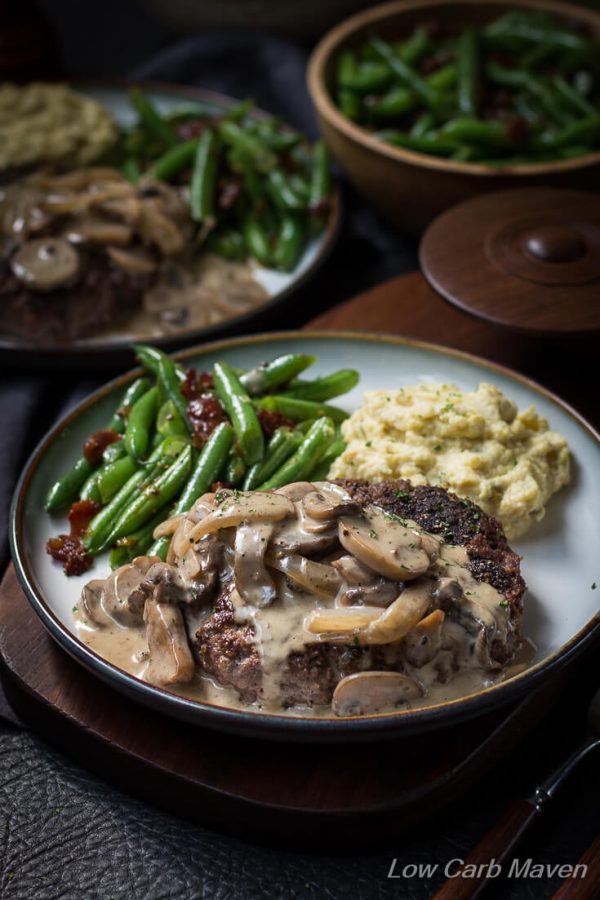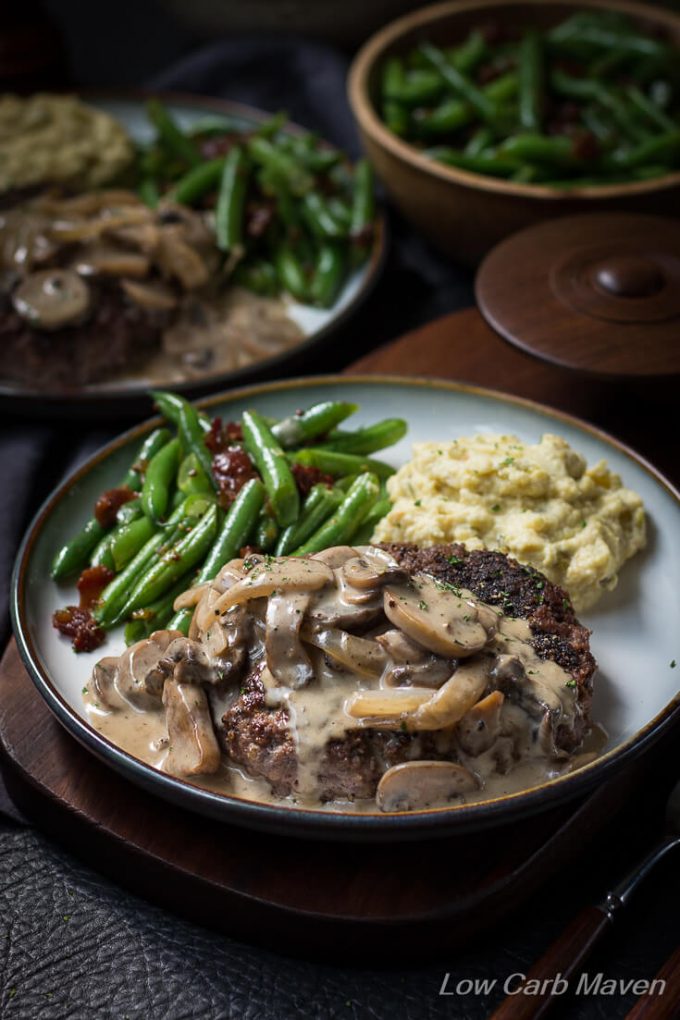 I've seen many weeknight dinner recipes take too many shortcuts and fall short on flavor. What a shame. I think eating is one of life's many pleasures and I enjoy a great tasting meal. My favorite recipes are those that combine fast and easy technique with awesome flavor. For that, I cook many of our meals in a pan, on the stove, like this popular poblano chicken recipe or a juicy filet steak with mushroom gravy.
The brown gravy recipe on this dish features onions and mushrooms and gains flavors from the browned bits (or fond) left in the pan after cooking hamburger steaks. This is simple cooking at its best.
————————————————————–
…