Cobb salad dressing tastes great on any low carb salad. Oil and vinegar based, this dressing recipe makes a nice vinaigrette for veggies, or a marinade for chicken, too.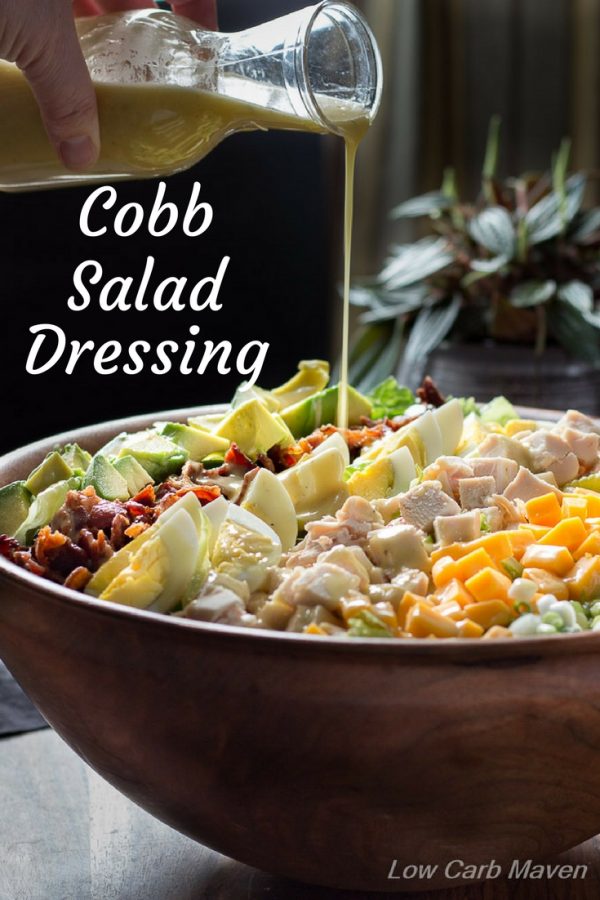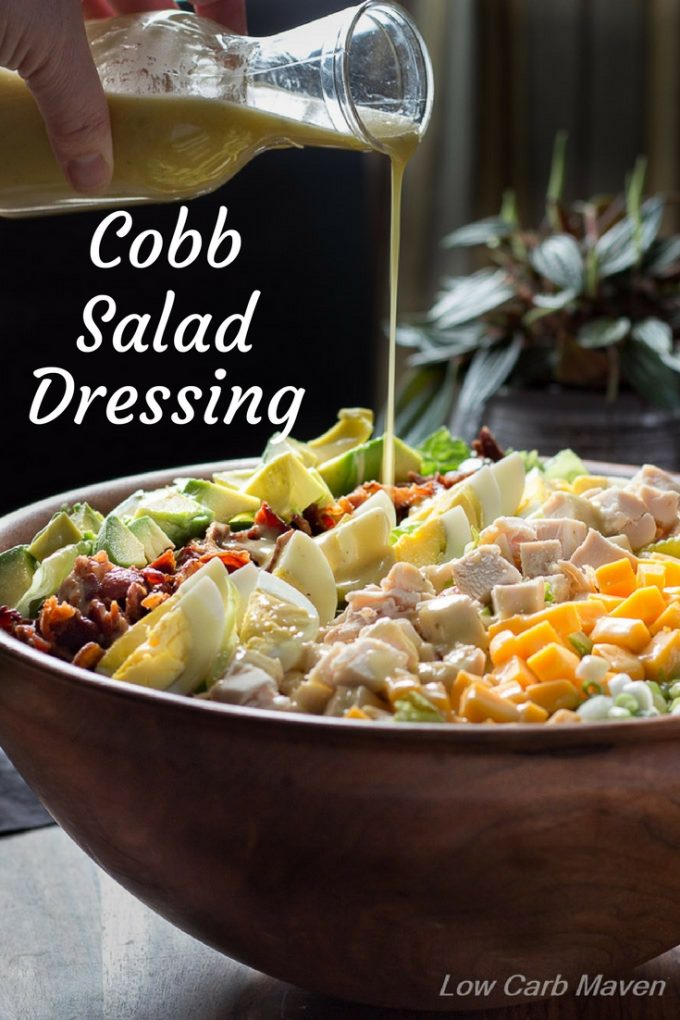 It's been a hot California summer. One of those years where you run your errands in the evening because it's just too hot to leave the house in the afternoon. And turning on the oven? Fugetaboutit! It's time to pull out the "summer oven" (toaster oven).
Luckily, we are a family of salad eaters. We enjoy salads all year, but especially during hot weather. We currently love Amish Broccoli Cauliflower Salad with its tangy cheddar cheese and creamy dressing. Crisp BLAT Salads or Curried Chicken Salads also hit the spot but Cobb Salad is one of our all-time family favorites!
To us, Cobb salad is KING! It's a great low carb meal full of protein, low carb veggies, cheese and an oil and vinegar based dressing. The dressing is naturally low carb and has an acidic bite that plays nicely against the bacon, egg and cheese usually found in a Cobb salad. (BTW, my kids don't like blue cheese so I subbed cheddar.)
…