Peanut flour makes delicious low carb baked goods like this easy keto peanut butter mug cake. Fluffy, and rich tasting, this dessert will feel like cheating instead of treating!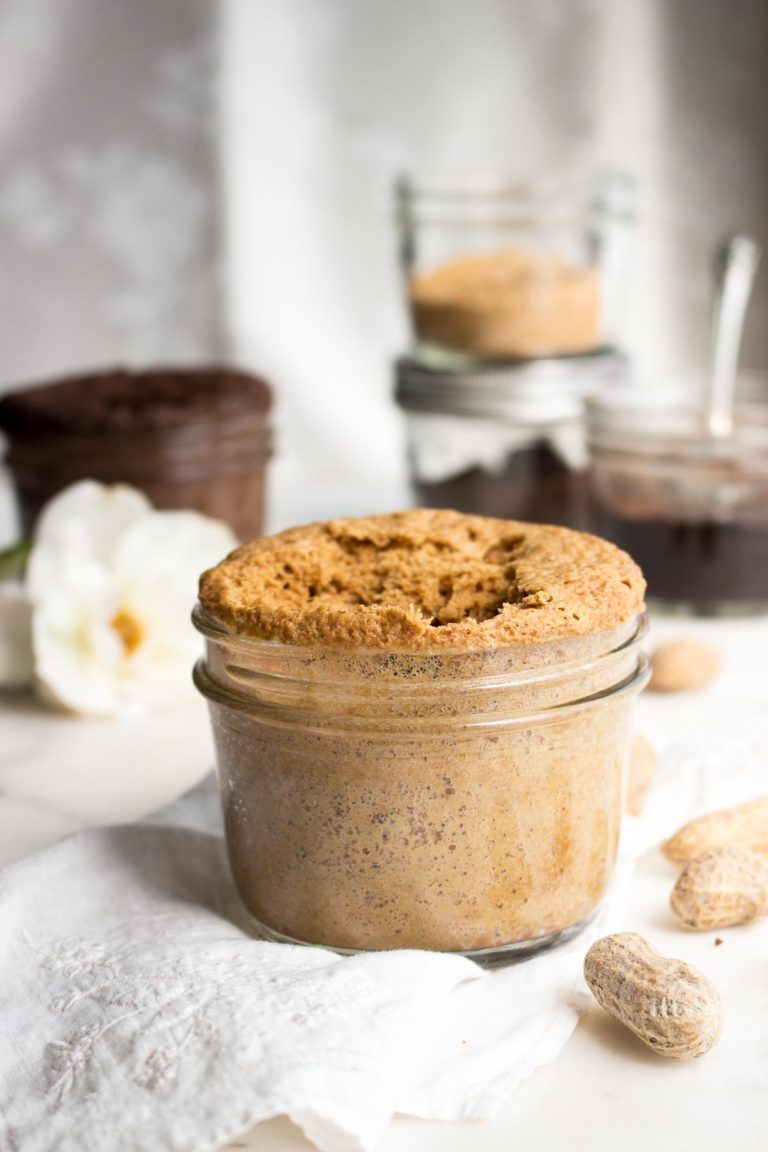 Happy Friday! Did you have a nice week? I sure did. My husband had the day off Monday for Memorial Day. We don't typically do anything special for the long weekend.
We had a nice family day. My son and I made peanut butter chocolate chip cookies, my daughter worked on crafts, and later my husband took the kids to the park to play for the afternoon. While they were out I did some work.
As a snack, I made one of these great low carb mug cakes. I had the ingredients already mixed together so it was nothing to put it together.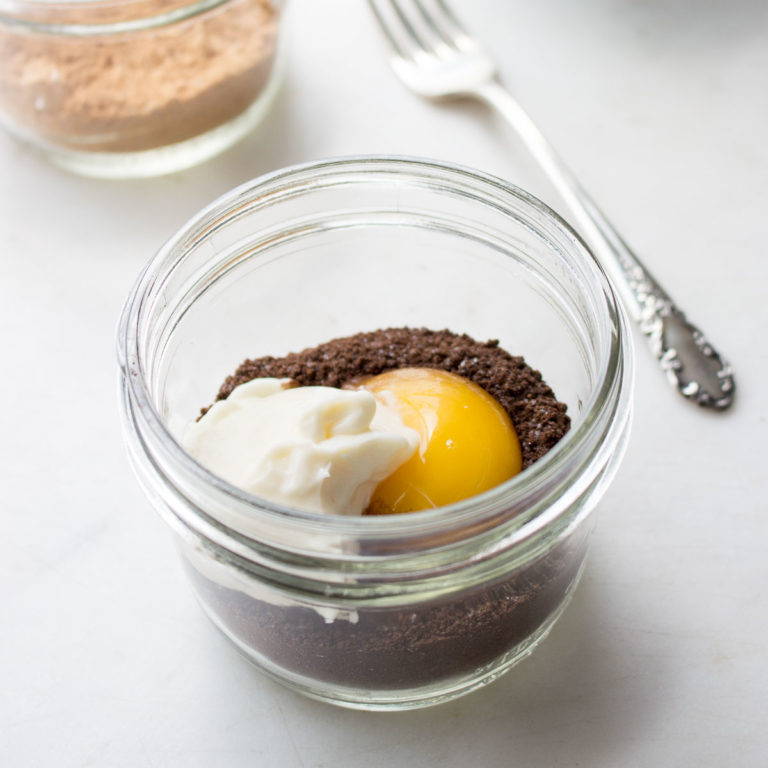 I think peanut flour is the best invention since….well…peanut butter! I've been putting it in everything… my kids oatmeal, my smoothies, pie crusts, peanut butter layer cakes and now these single serve mug cakes, or minute muffins if you prefer.
If you haven't seen my other posts using peanut flour, then you may not know what it is. Peanut flour is made of the roasted peanuts left over from the peanut oil extraction process. You must have wondered what happened to all of those peanuts used to make peanut oil, right?
Peanut flour is not the same as raw ground peanuts. The low carb community uses raw ground blanched almonds and calls it "almond flour", so I wanted you to know that they are not the same.
RAW GROUND PEANUTS ≠ PEANUT FLOUR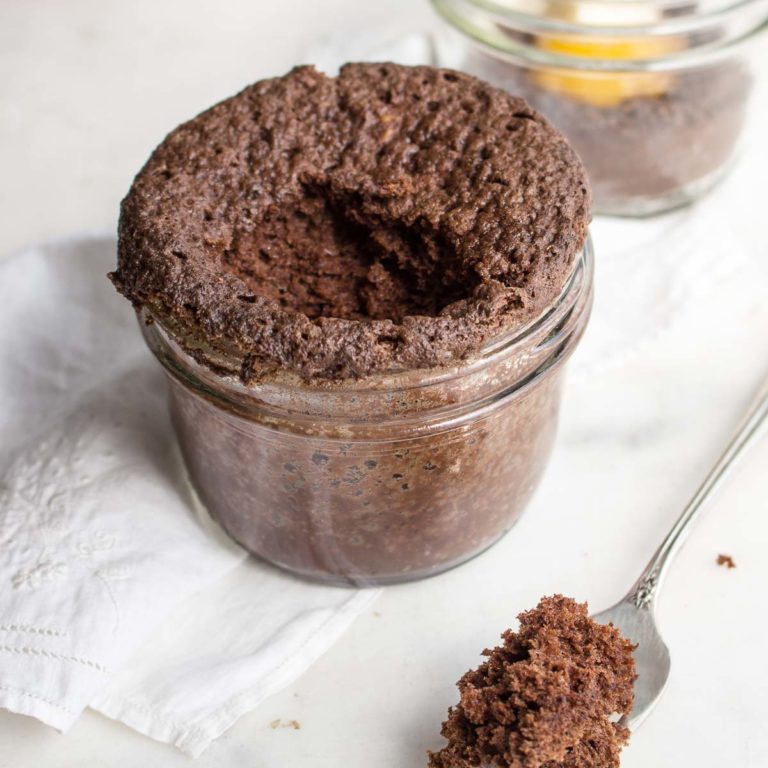 Peanut flour is sometimes referred to as de-fatted peanut flour, PB 2 (which has added salt and sugar), and powdered peanut butter. It's high in protein and fiber and low in fat and carbohydrates. It's one of the lowest carb nut flours available, but because it is so fine, it should be mixed with other bulkier ingredients when making cakes, cupcakes, crackers, or breads. It acts more like a flavoring, like cocoa powder, in many applications.
For both this peanut butter mug cake and the chocolate peanut butter mug cake I used Sukrin Peanut Flour. I like it very much. It is not as darkly roasted as the Byrd Mill brand I have used before and has a nice smooth flavor.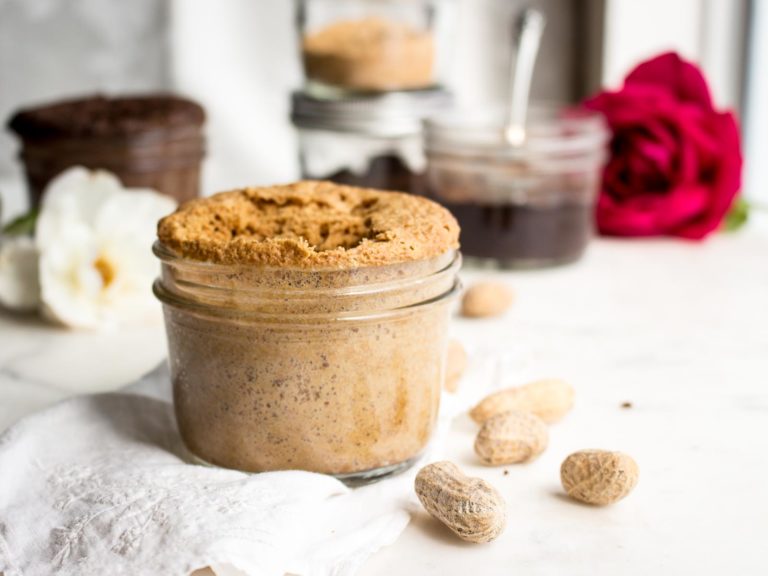 Single serve mug cakes are such an easy breakfast or snack. I've been making them for years. I have to say that they've come a long way from the first "flax muffins" and MIMs (muffin in a minute) I made years ago. Now, thanks to bloggers, there are so many delicious flavors to choose from. But one thing that always seems to disappoint me about mug cakes is the texture. Many are not "cake like" at all. Instead, they are a bit on the rubbery side and sometimes taste eggy.
I worked on this recipe for a long time and I succeeded in eliminating all the negatives. The result is a nice light cake texture — in a mug cake! Hooray! 2 Net Carbs
[NOTE] Quadrupling the dry ingredients makes a master mix – measure 1/4 cup of the dry mix, add the wet ingredients, and stir. It works beautifully and saves time.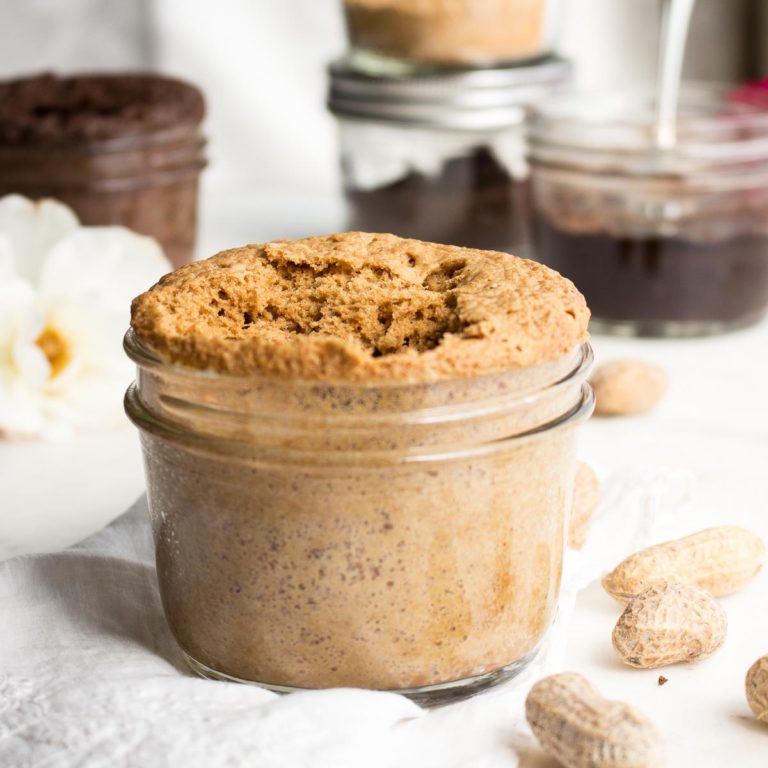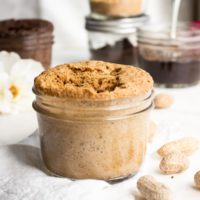 Keto Peanut Butter Mug Cake
Peanut flour makes delicious low carb baked goods like this easy keto peanut butter mug cake. Fluffy, and rich tasting, this dessert will feel like cheating instead of treating!
Print
Pin
Rate
Ingredients
3

tbsp

peanut flour

1

tbsp

Low carb brown sugar

(or your favorite sweetener)

1/4

tsp

baking powder

1

pinch

salt

1

large

egg yolk

1

tbsp

mayonnaise*

1

tsp

water
Instructions
Mix the dry ingredients together in a mug with a fork.

Add the egg yolk, mayonnaise, and water, blending completely.

Microwave for 50 seconds (depending on your microwave). Let cool for 1 minute before enjoying.

Nutritional Information: Calories 195, Fat 17, Carbohydrates 4, Fiber 2, Protein 9

* Don't like mayonnaise. Try subbing with sour cream. If it is a little too dry, add 1 tsp of oil with the sour cream.
Nutrition
Calories:
210
kcal
|
Carbohydrates:
4.6
g
|
Protein:
10.7
g
|
Fat:
17.5
g
|
Cholesterol:
210
mg
|
Sodium:
528
mg
|
Fiber:
2
g
|
Sugar:
1.1
g