These vanilla latte cupcakes are topped with a creamy whipped cream frosting and taste like the popular coffee shop espresso drink. Made with low carb ingredients, they are also healthy sugar-free, gluten-free and grain-free treat.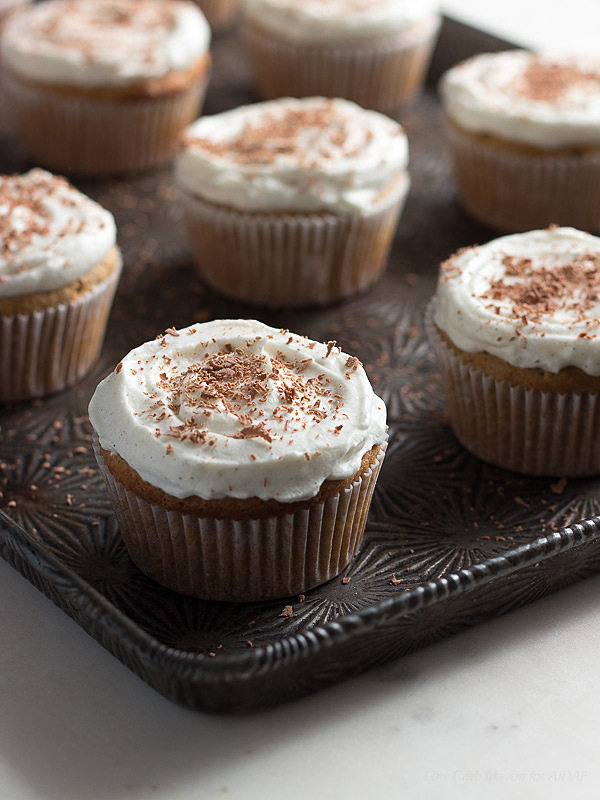 Like many Americans, I admit to having an unhealthy obsession with Starbucks. They lured me in with the Caramel Macchiato in the late 90's (Meg Ryan's drink of choice in the movie "You've Got Mail") and ensured my return with other tasty drink creations, baked goods, and treats. My love of their specialty drinks prompted me to purchase an espresso machine to make my favorite espresso drinks at home and save money.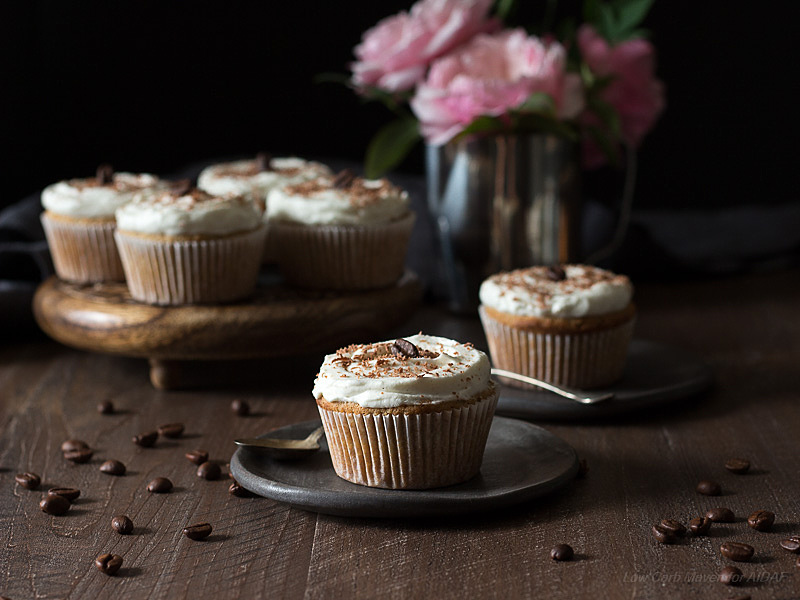 Of course my versions had much less sugar than the originals, but they were hardly sugar-free. Nowadays, I rarely go to Starbucks, and although I order my cappuccinos and lattes with low carb and sugar-free ingredients, they're still high enough in carbs to be an infrequent treat.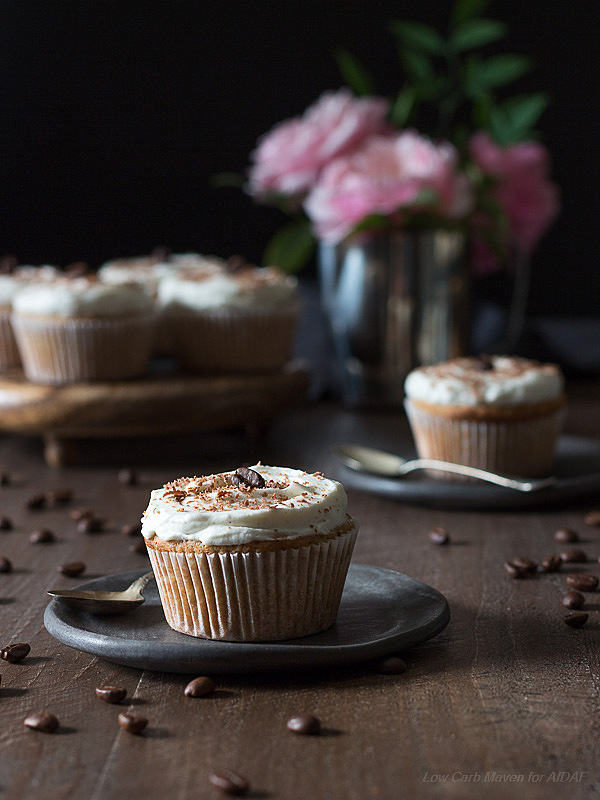 These vanilla latte cupcakes are an homage to what I opine is one of the best flavor combinations in corner-coffee-shop drink concoctions; vanilla, espresso and milk. The low carb batter boasts a healthy amount of vanilla and instant espresso while the creamy vanilla topping is nothing more than a stabilized whipped cream flavored with vanilla. All combine for great tasting low carb treat.
——————–
I'd like to sincerely thank Carolyn from All Day I Dream About Food for inviting me to guest post again on her blog. It's the extreme generosity of popular bloggers, like Carolyn, that helps bring exposure to smaller blogs like mine.
Please get the recipe for these delicious low carb latte cupcakes at ADIDAF.
—
Here are some more great low carb cupcake recipes…
Chocolate Zucchini Muffins (low carb, keto)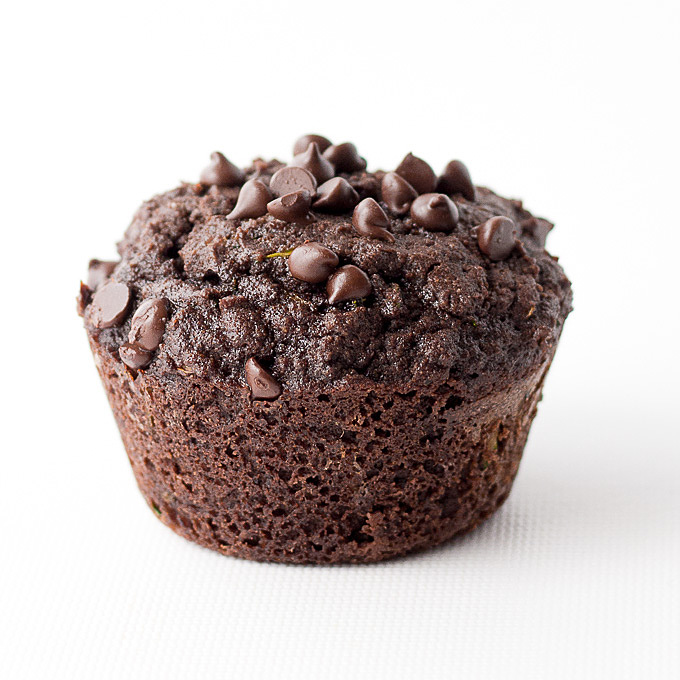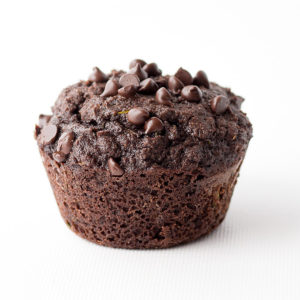 Low Carb Vanilla Cupcakes with Cream Cheese Frosting (keto)