Have control of what goes into your chorizo with the great recipe for homemade, fresh chorizo. Don't like one of the ingredients? Customize it per your taste – it's only cooking!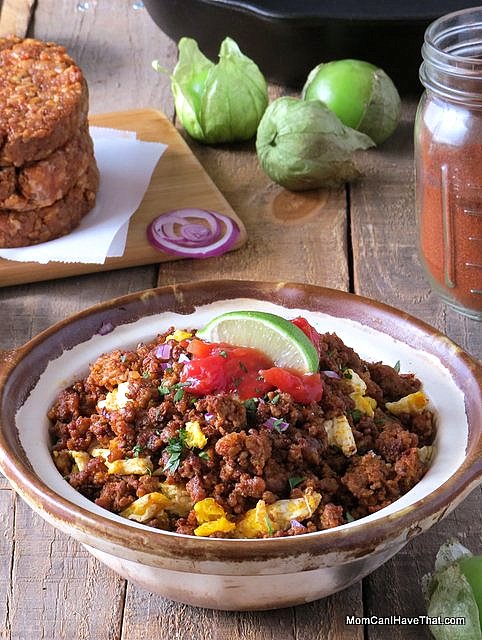 Although my mother was a wonderful cook and prepared many gourmet meals for us growing up, I had never had chorizo until I married my husband and moved out to California.
One of my first Sign Language Interpreting jobs in San Diego, had me placed at a car repair school in the heart of down town. Class began at 7 AM and continued until 2 PM with an hour off for lunch. At ten o'clock, Rosie would pull around the corner in her Roach Coach (a term of endearment for her food truck) and beep her horn twice.
The line for her truck was always long and one day I decided to see what the fuss was about. Never having ordered from a food truck before I asked one of the students to make a suggestion. I ordered a wonderful burrito filled with potatoes, onions and chorizo. It was one of the best things I had ever had in my life! Viva chorizo!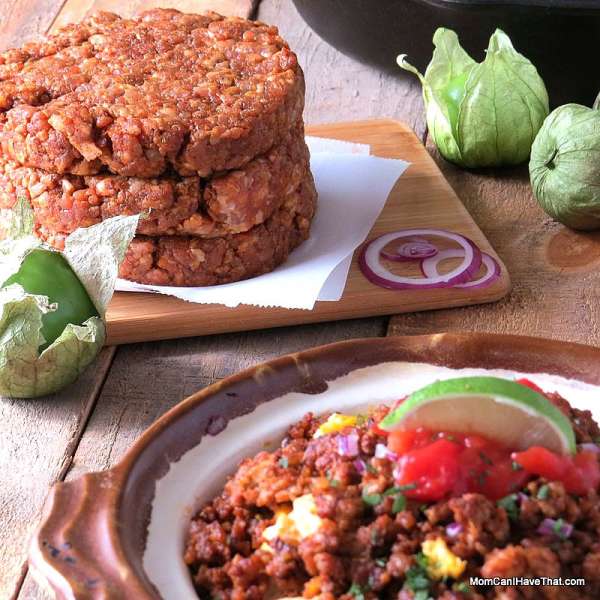 I have been working hard on developing a recipe for a low carb, gluten-free, Paleo breakfast casserole that includes chorizo. I usually make it on the weekend and we enjoy it for breakfast during the week. About to prepare my latest version, I found that the grocery store had sold-out of chorizo for the Super Bowl! (Like What?)
I had some plain breakfast style sausage at home, so I decided to make my own, homemade version. This is what I came up with after looking at many, many, recipes. I played with the recipe several times so we have LOTS of chorizo in the freezer! (WINNING!)
While homemade chorizo sausage tastes a little different than what I purchase from the grocery store, it is easy to prepare and I think it tastes much better.
What makes me happy about making homemade chorizo sausage is that I can control what goes into it. Let's face it, we seldom get to peek at the ingredient list when purchasing the products made in-house at the grocery store. I never know if there is any hidden sugar, dairy or gluten in their products.
Making my own spice mix puts me in control!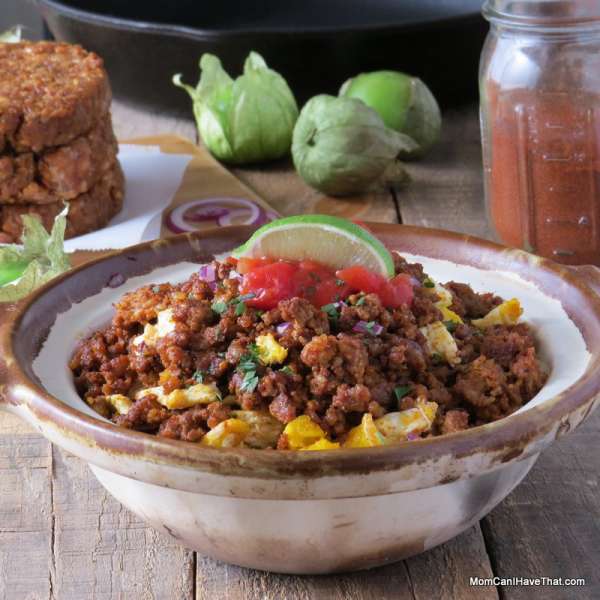 The hardest part in preparing homemade chorizo sausage is assembling the ingredients; the list is quite long. But, I have noticed that some of the best dishes, those that deliver the best complexity of flavors, have long ingredient lists. Some of my favorites are Mexican Mole sauce, Indian and Thai curries and anything created by Chef Paul Prudhomme. I suggest using real ground chiles instead of the pre-mixed chili powder sold in the store.
The recipe makes two pounds of very flavorful sausage – enough to freeze for next time. I think you are going to love it!
May I suggest using a little homemade chorizo sausage in your scrambled eggs or adding it to your low carb, gluten-free Chorizo Chile Rellenos (with a great new photo!). You wont be sorry that you did!
If you have never tried making a Mexican Mole sauce before, try my quick and dirty Faux Mole Sauce (new photos coming soon). It's great served over poultry & especially delicious on chicken tacos and chalupas!
1/8 of the recipe (4 oz raw weight) is 2 net carbs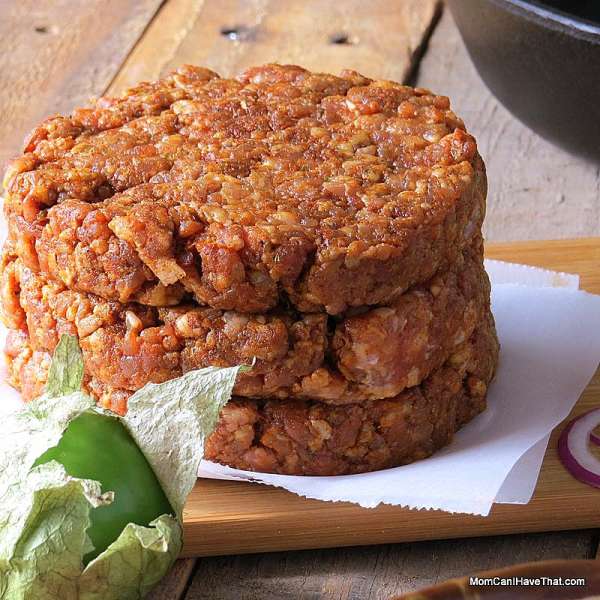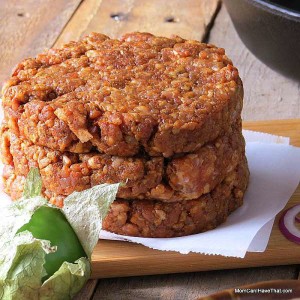 Fresh Homemade Chorizo Sausage Recipe
Delicious homemade chorizo using fresh sausage lets you be in charge of what goes in it. So easy to make, you'll wonder why you ever bought it in the store!
Print
Pin
Rate
Ingredients
2

pounds

fresh pork sausage
Chorizo Seasoning Blend
2

tablespoons

chili powder

1

tablespoon

+ 1 teaspoon ground cumin

1

tablespoon

granulated garlic

1

tablespoon

smoked paprika

1

tablespoon

sweet paprika

1

teaspoon

onion powder

3/4

teaspoon

salt

1

teaspoon

ground coriander

1/2

teaspoon

dried oregano

rubbed

1/2

teaspoon

dried thyme

rubbed

1/2

teaspoon

cinnamon

1/2

teaspoon

white pepper

1/2

teaspoon

black pepper

1/2

teaspoon

chipotle chile powder

or more

1/4

teaspoon

ground clove

1/4

teaspoon

cayenne pepper

or more

1/4

teaspoon

ground bay leaf

or sage

1/4

cup

vinegar

red wine or cider is my preference
Instructions
Put the fresh pork sausage into a large bowl and add the vinegar. Mix the vinegar into the sausage with a hand mixer.

Into a smaller bowl, measure all of the dry seasonings for the chorizo and blend together. Sprinkle the chorizo seasoning over the pork sausage and mix with the hand mixer until all of the ingredients are incorporated, evenly.

Divide the pork into four 1/2 pound (or 8 1/4 pound) servings. Shape into patties, wrap, and freeze what you are not going to use right away.

It will keep in the refrigerator for 5 days before cooking.
Notes
Nutrition Facts
Fresh Homemade Chorizo Sausage Recipe
Amount Per Serving
Calories 494
Calories from Fat 414
% Daily Value*
Fat 46g71%
Carbohydrates 3g1%
Protein 14g28%
* Percent Daily Values are based on a 2000 calorie diet.
Nutrition
Calories:
494
kcal
|
Carbohydrates:
3
g
|
Protein:
14
g
|
Fat:
46
g
|
Fiber:
1
g