29 Low Carb Muffins & Scones for a Grab-and-Go Breakfast!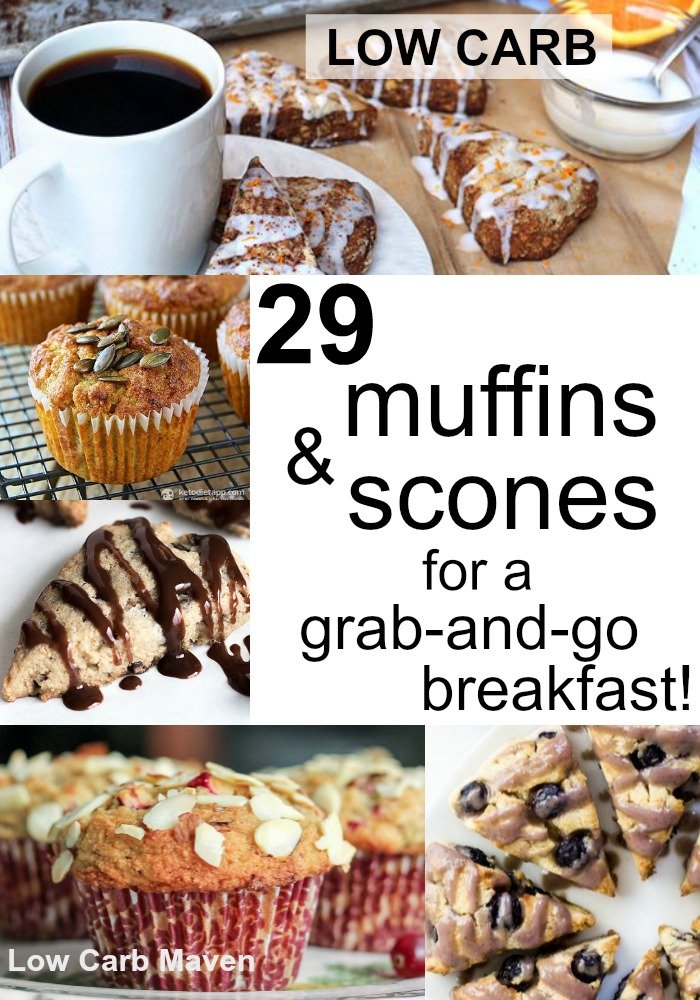 To me, Fall is the perfect time for sitting down with a muffin and a cup of coffee in the morning. It's nice and quiet after the kids have gone off to school and I finally have some time to think. But some mornings only afford enough time to get the kids ready for school and then out-the-door I go.
Our crazy busy lives are often filled with work, families, keeping things running at home and other obligations. I don't know about you, but sometimes I feel I spread myself too thin. Do you feel the same? It's a wonder we even have time for breakfast some mornings. Here are 24 great recipes for low carb breakfast muffins and scones for those busy grab-and-go mornings. Now, there's no excuse for a healthy and nourishing low carb breakfast.
Here are some of my favorite recipes for low carb breakfast muffins from some of my favorite low carb and keto bloggers from around the web. Enjoy!
29 Low Carb Muffins & Scones for a Grab-and-Go Breakfast