29 Low Carb Muffins & Scones for a Grab-and-Go Breakfast!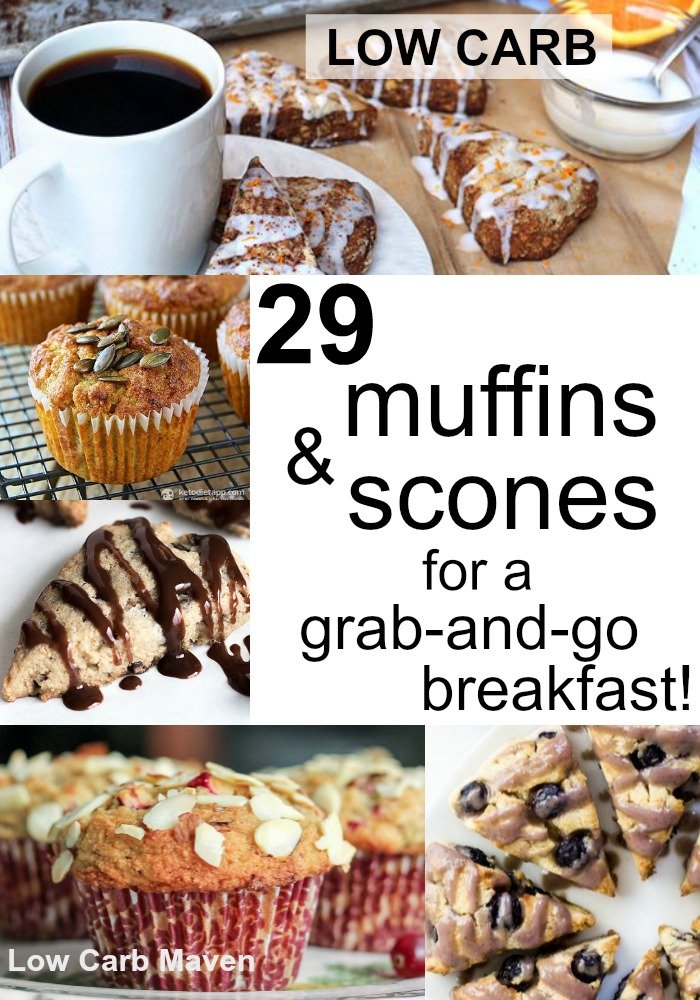 To me, Fall is the perfect time for sitting down with a muffin and a cup of coffee in the morning. It's nice and quiet after the kids have gone off to school and I finally have some time to think. But some mornings only afford enough time to get the kids ready for school and then out-the-door I go.
Our crazy busy lives are often filled with work, families, keeping things running at home and other obligations. I don't know about you, but sometimes I feel I spread myself too thin. Do you feel the same? It's a wonder we even have time for breakfast some mornings. Here are 24 great recipes for low carb breakfast muffins and scones for those busy grab-and-go mornings. Now, there's no excuse for a healthy and nourishing low carb breakfast.
Here are some of my favorite recipes for low carb breakfast muffins from some of my favorite low carb and keto bloggers from around the web. Enjoy!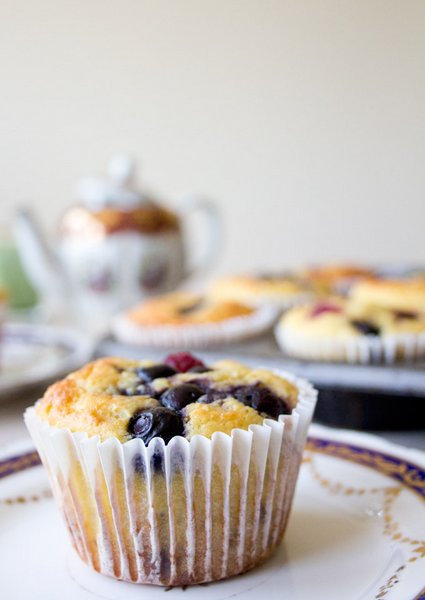 Grab and Go Muffins – Sugar Free Londoner
Although these muffins may resemble their traditional counterparts, they're made of nutritious grain-free ingredients like yogurt, almonds, eggs and berries.  They keep you full for hours as well as satisfy that sweet tooth.  The batter's prepared in the blender, so they're fast and easy to make as well as a "quick grab" on the way out of the house.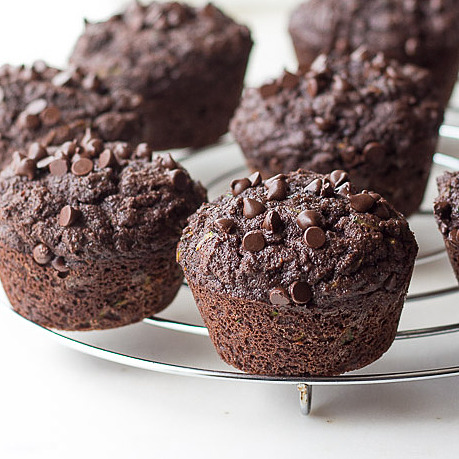 Chocolate Zucchini Muffins – Low Carb Maven
Who said that you couldn't indulge on a low carb diet or keto diet? These chocolaty muffins are rich and moist, and since they're made from coconut flour, they are the perfect nut-free and grain free option. Zucchini gives them incredible moistness and chocolate chips make them irresistible.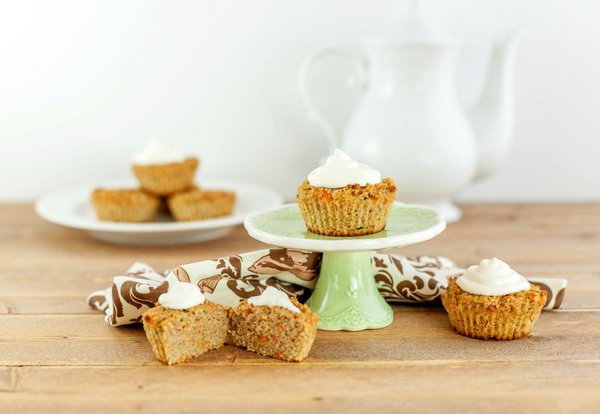 Carrot Cake Zucchini Muffins – Beauty and the Foodie
Who doesn't like carrot cake? These carrot cake zucchini muffins will have the family fighting over the last one. Made from coconut flour, these low carb muffins are perfect for those who can't have the traditional almond flour usually a staple in low carb and keto baking. Don't skip the delicious cream cheese frosting!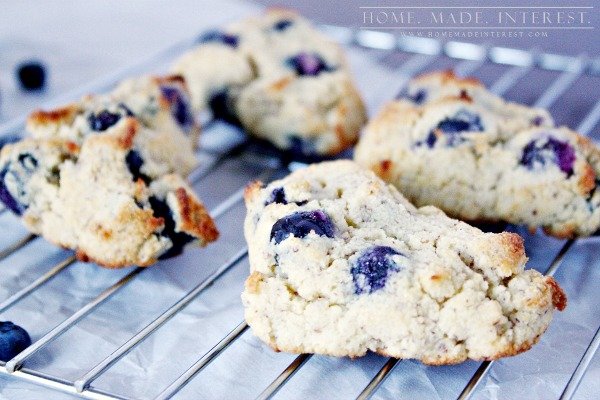 Blueberries and Cream Scones – Homemade Interest
When trying to make healthier choices, some may choose to drink tea over artificially sweetened sodas. It comes down to choices, but you don't have to give up your favorite foods, especially if you use wholesome low carb ingredients like almond flour, coconut flour, cream and low carb fruit like berries. A favorite sugar-free sweetener makes them even better. Try these blueberry ans cream scones for a real breakfast treat.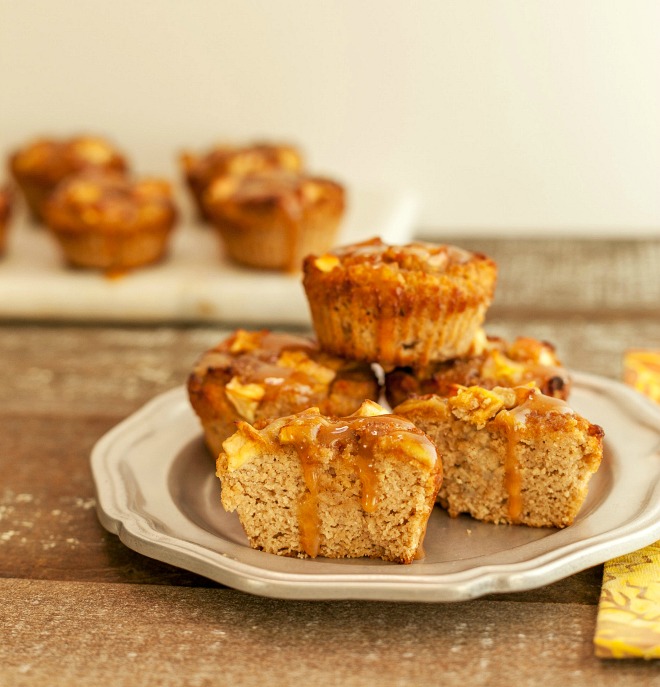 Caramel Apple Muffins – Beauty and the Foodie
Who can forget their first ooey-gooey caramel apple? Such a fun treat but not great for your teeth! These healthful low carb caramel apple muffins will have you thinking back on fun-filled Fall days. Made with unsweetened apple sauce and enhanced with an easy low carb caramel drizzle they will have you reaching for another.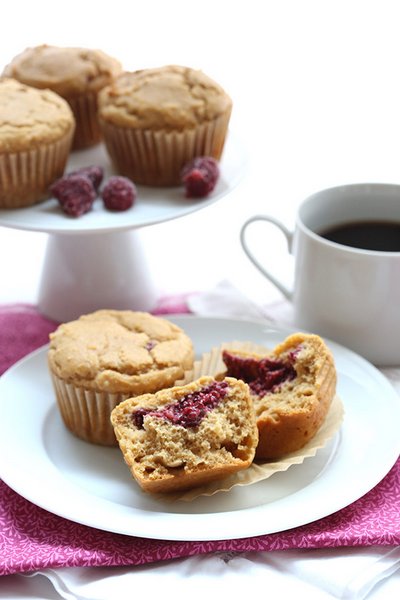 Peanut Butter and Jam Muffins – All Day I Dream About Food
Peanut butter and jelly is a well loved combination, but certainly not keto or low carb. Try these tasty muffins which feature a low carb raspberry chia jam are! They're packed with protein to help keep you full and perfect for those grab-and-go mornings.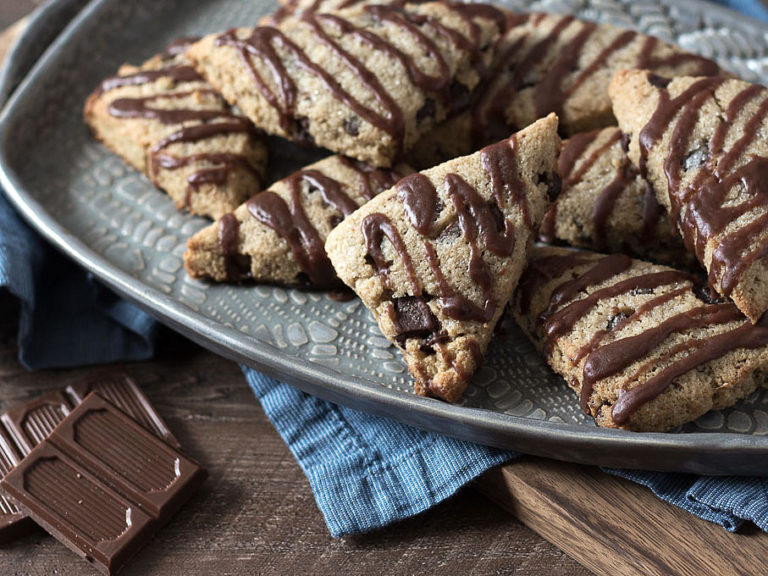 Low Carb Chocolate Chip Scones – Low Carb Maven
You can still enjoy tea-time with these low carb chocolate chip scones, made from almond flour and sugar-free dark chocolate chips. They taste as good as anything you would find at your local coffee shop and they are gluten-free and grain-free. With their crisp exterior and soft interior, they are a healthful sweet treat any time of day.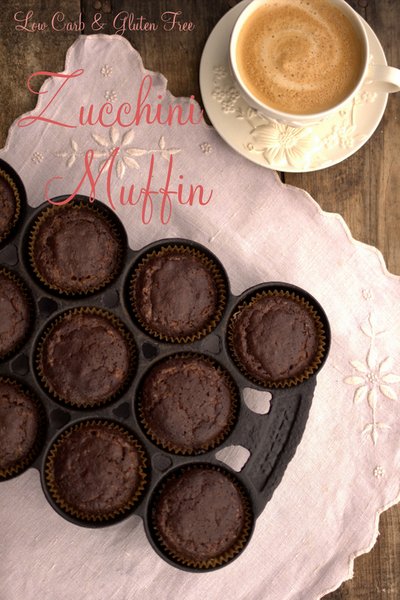 Chocolate Zucchini Muffins – Maria Mind Body Health
Zucchini makes healthy low carb muffins and baked goods extra moist. This "healthified" recipe for chocolate zucchini muffins uses almond flour but is also great with peanut flour which is another low carb option that's also high in protein.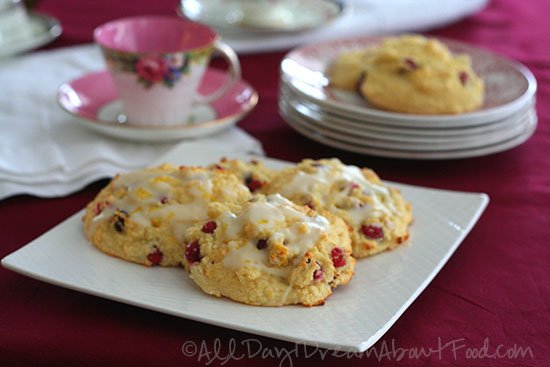 Cranberry Orange Drop Scones – All Day I Dream About Food
Choosing to follow a low carb and gluten-free lifestyle can be scary for some. Alternative, gluten-free flours don't behave the way traditional ingredients do. Thanks to low carb and keto bloggers who love to experiment and create new recipes, low carb eating is an enjoyable experience. Who can resist the traditional seasonal flavors of cranberries and orange in this great recipe? Scones for breakfast anyone?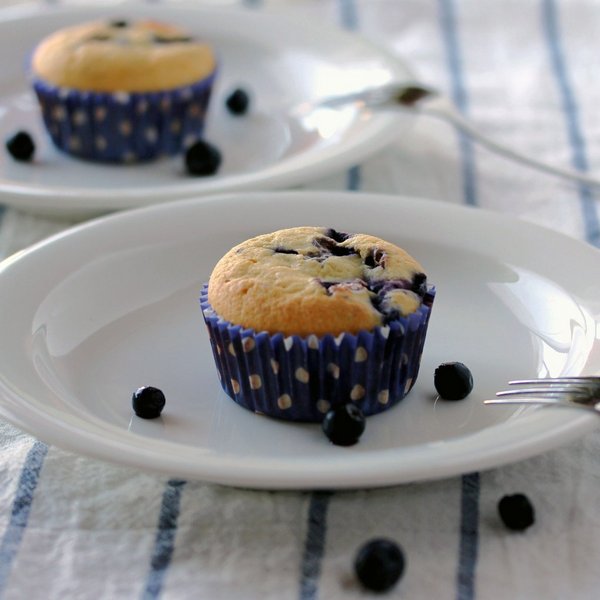 Low Carb Blueberry Muffins – Low Carb So Simple 
If a 5 ingredient fix is what you are looking for, these low carb blueberry muffins may be what you need. Made with coconut flour and blueberries, they are free from the usual allergy-causing nuts and their grain-free to boot. They're a great optional school treat for those with kids in a peanut-free school.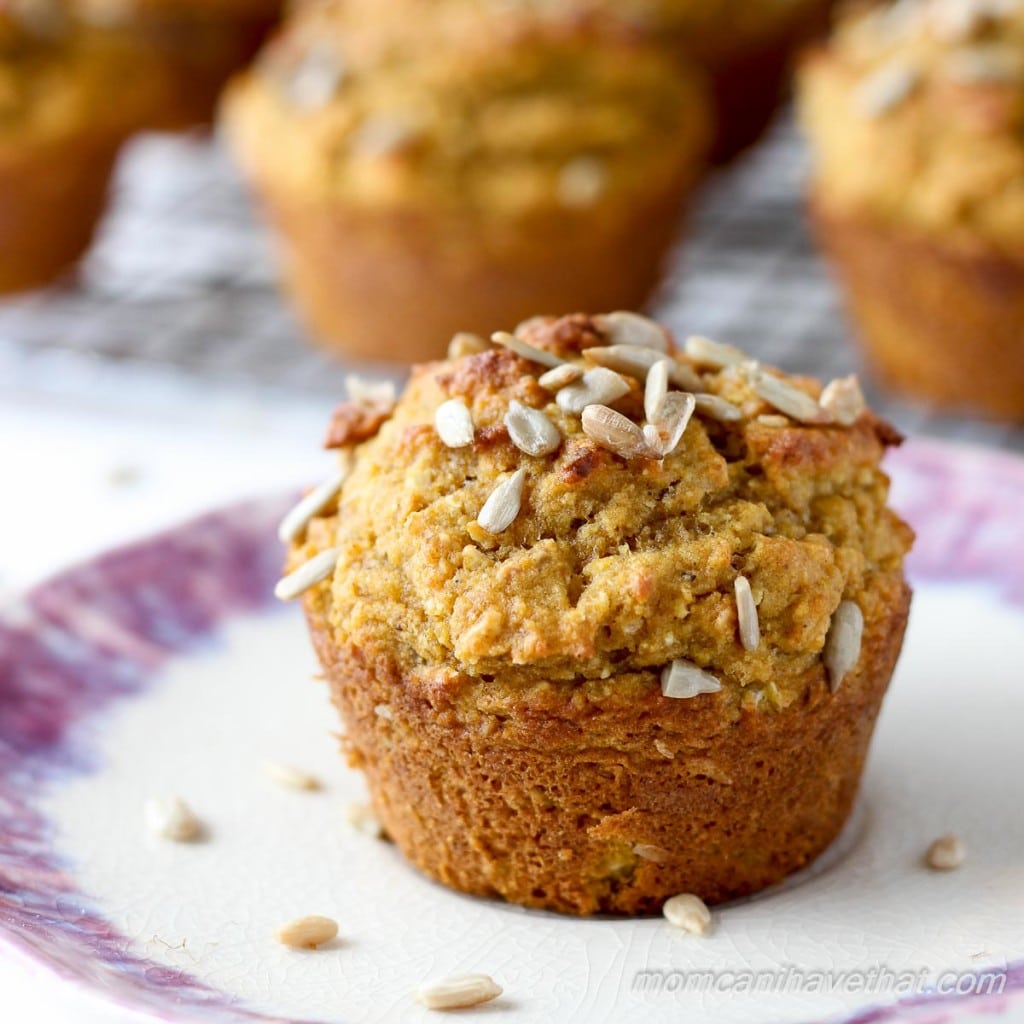 Pumpkin Breakfast Muffins – Low Carb Maven
Sometimes you want a healthy breakfast muffin that keeps you nourished and full all morning. Muffins are the perfect portable breakfast for those morning when you're pressed for time. Made with nuts, seeds and psyllium powder, these muffins are perfectly satisfying. They freeze great, too.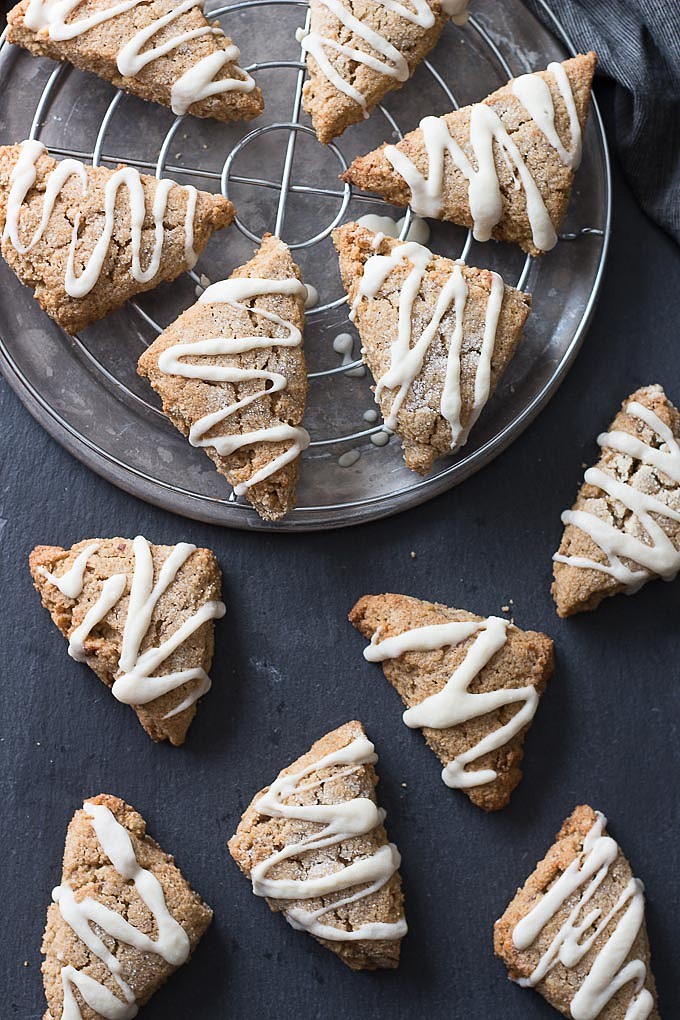 Maple Walnut Scones – Low Carb Maven
Are you missing the popular Starbucks Maple Oat Nut Scone? This low carb copy-cat tastes very much like the original – without all of the sugar! Easy to make and easy to eat, these gluten-free and grain-free scones are good enough to share with company, but you may want to keep them all for yourself!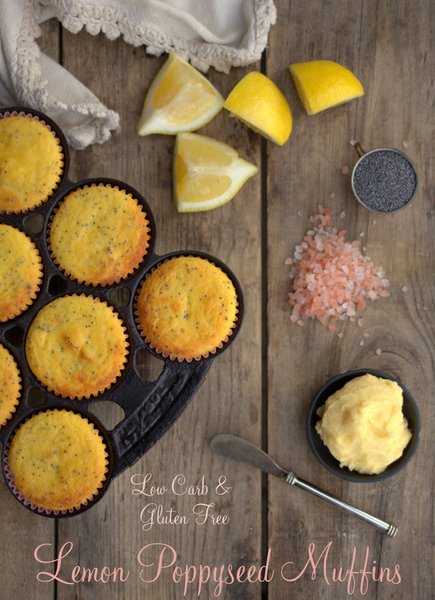 Lemon Poppyseed Muffins – Maria Mind Body Health
Coconut flour is a great low carb flour substitute. Baked goods come out soft, fluffy and so low in carbs. Make sure to use lots of eggs as coconut flour absorbs a lot of liquid. These lemon poppyseed muffins use almond flour to keep them grain-free and pleasantly moist.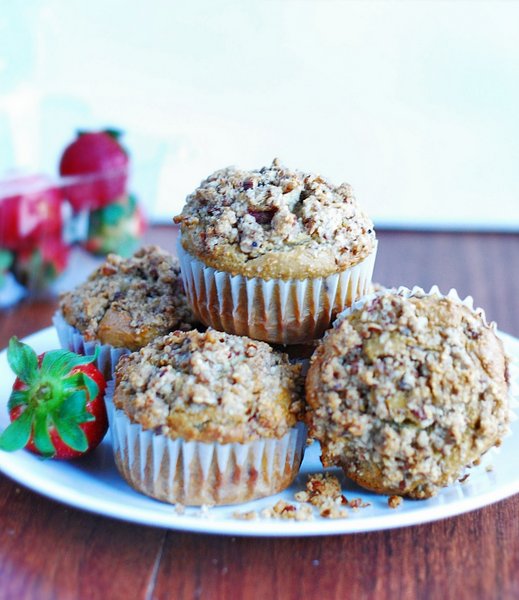 Low Carb Strawberry Muffins – The Low Carb Diet
Low carb baked goods typically have more protein and fat than traditional baked goods. Moreover, nut flours and seed flours contain more naturally occurring vitamins, minerals and trace elements than refined wheat flour (which has to add nutrients back after processing). These nice looking muffins contain sweet strawberries and a streusel topping. How can you resist?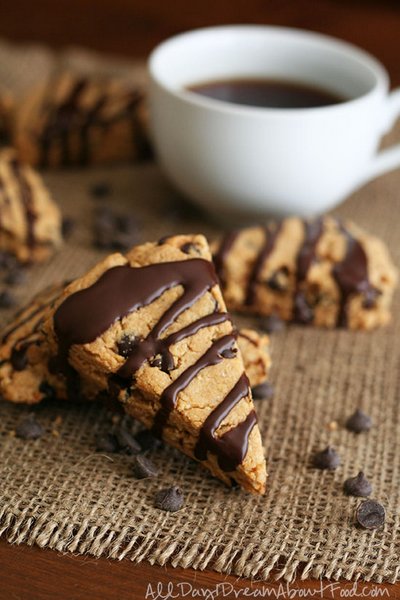 Peanut Butter and Chocolate Scones – All Day I Dream About Food
Peanut butter and chocolate are always a winning combination. This scrumptious low carb scone recipe uses almond flour, peanut flour, peanut butter and chocolate to tantalize the taste buds. Low carb? You'd never guess!
29 Low Carb Muffins & Scones for a Grab-and-Go Breakfast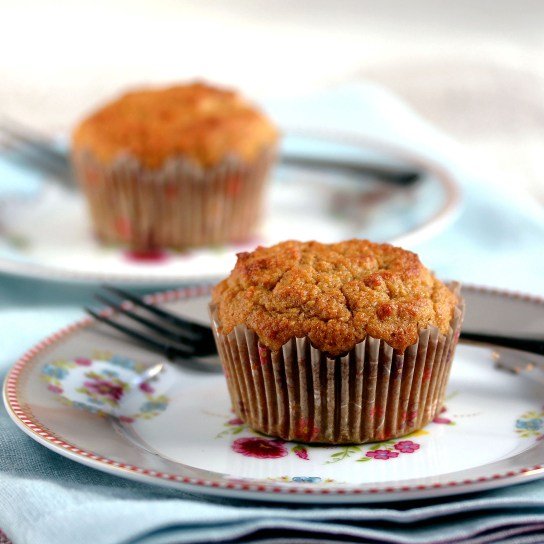 Pumpkin Spice Muffins – Low Carb So Simple
If you have a few cans of pumpkin hiding in the pantry, consider making these pumpkin spice muffins. Made with coconut flour, they are a good nut-free, low carb option for Fall. With just 5 ingredients, baking from scratch just got easier.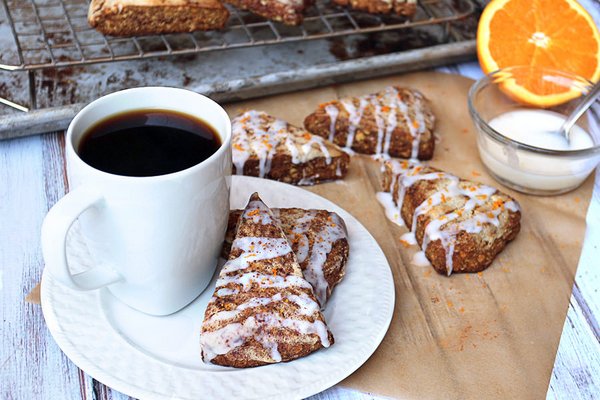 Low Carb Cinnamon Orange Scones – Ruled Me
Although British low carbers may scoff at the idea of triangle shaped U.S. scones, one bite of these and they'll agree that low carb scones of any shape can be delicious. It's hard to believe that indulging in the occasional low carb scone can actually help keep you on track.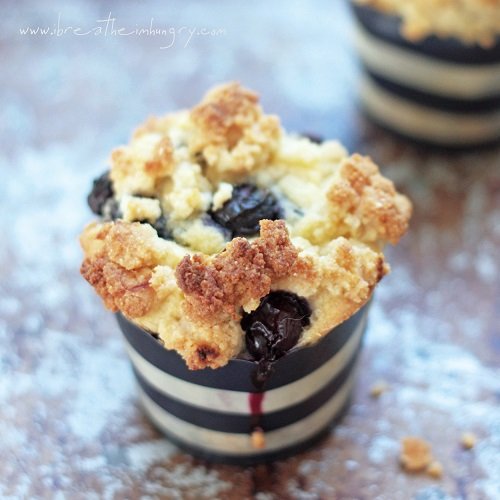 Blueberry Struessel Muffins – I Breathe I'm Hungry
Blueberry muffins are always a favorite and I have it on good authority that they make everything better! This low carb version uses almond and coconut flours and tops the muffin with a streusel and a cream cheese icing. This very popular muffin is always a favorite.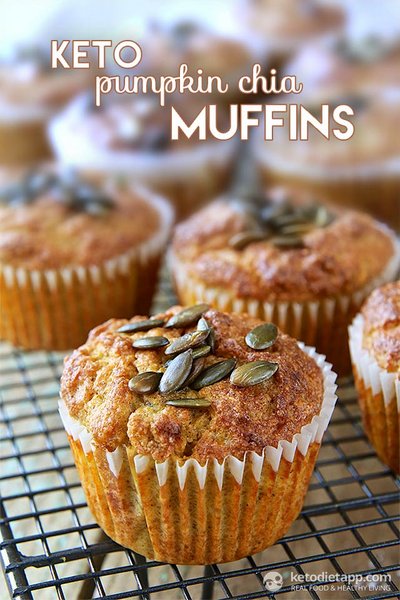 Pumpkin Chia Muffins – Keto Diet Ap 
This innovative breakfast muffin recipe uses almond flour, chia seeds and a trick with the eggs to produce light and fluffy keto pumpkin muffins. Sometimes getting low carb baked goods to rise is a challenge, it's good to have a few tricks up your sleeve when developing a new recipe.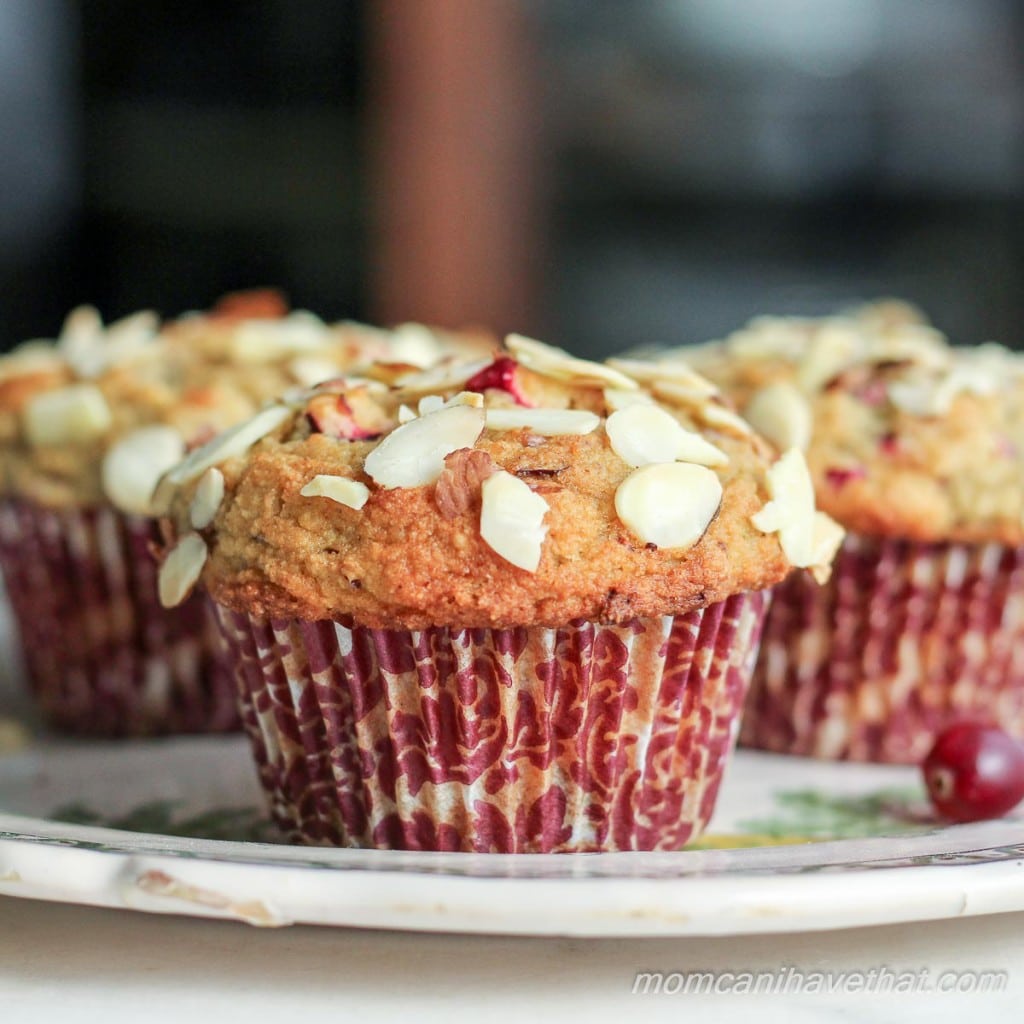 Cranberry Almond Crumb Muffins – Low Carb Maven 
Small amounts of low carb fruit like strawberries, raspberries and blackberries can be enjoyed on a low carb diet. Many people don't think about fresh cranberries. This recipe uses just enough for a great cranberry taste with out bumping the carb count too high. Speaking of high, look at the dome on these beauties!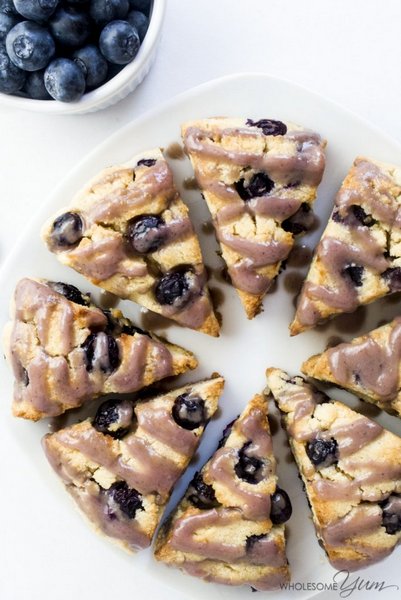 Glazed Blueberry Scones – Wholesome Yum
I would hop out of bed faster in the mornings if I had these glazed blueberry scones waiting for me in the kitchen. Almond and coconut flour make them healthy and keep them low carb and grain-free. The glaze is easy to make and elevates these scones to new heights.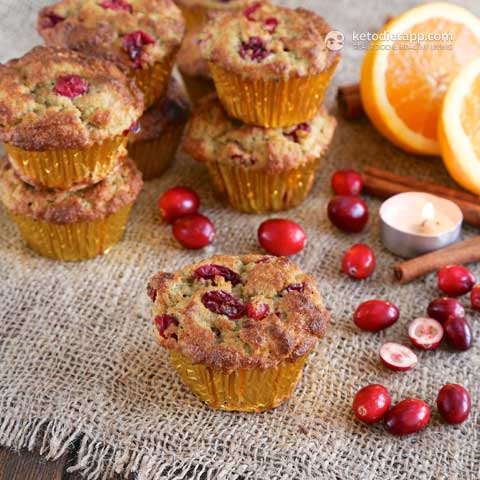 Cranberry Orange Muffins – Keto Diet Ap 
These cranberry orange chia seed muffins are another great offer for on the go breakfast. cranberry and orange are a great combination, especially during the holidays.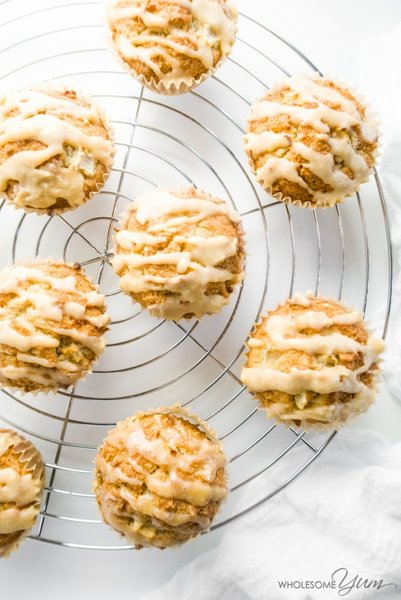 Salted Caramel Apple Muffins – Wholesome Yum
What a wonderful way to enjoy the flavors of apples and caramels in a portable muffin. This recipe uses almond flour, granny smith apples and caramel flavoring to give you that great Fall flavor with low carb ingredients.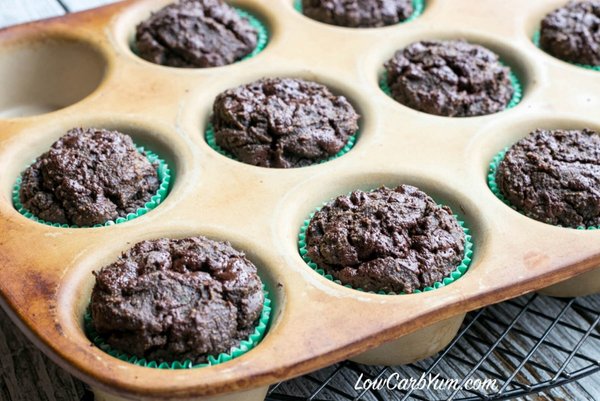 Double Chocolate Muffins – Low Carb Yum
These double chocolate muffins include two avocados in the recipe to introduce healthy fats into low carb and keto diets. If you are following a low carb diet than you know that the bulk of daily calories comes from healthy fats and not meat or carbohydrates.
Peanut Butter Chocolate Chip Muffins – Maria Mind Body Health 
Peanut butter, peanut flour and sour cream keep these great tasting keto peanut butter chocolate chip mufffins low carb and higher in protein than typical muffins. They are so good that they can be enjoyed at any time of the day.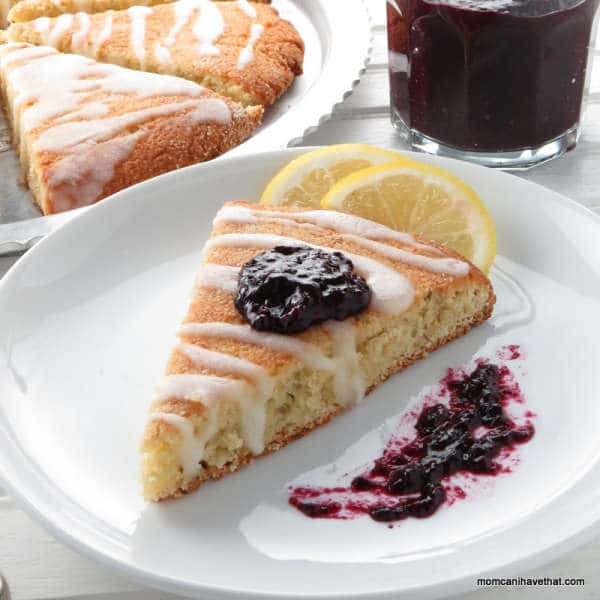 Lemon Ginger Scones – Low Carb Maven
Lemon and ginger is a great combination in this low carb scone recipe. Try them with a great tasting chia seed jam for the ultimate low carb breakfast treat. This dairy-free combination is perfect for those avoiding dairy.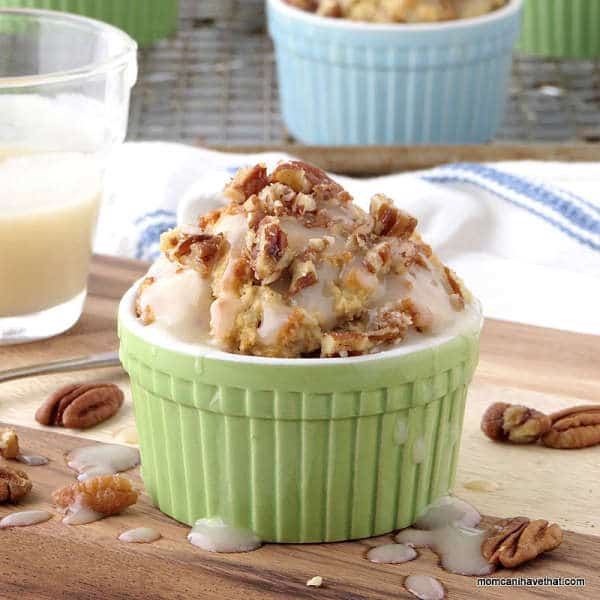 Maple Bacon Pecan Muffins – Low Carb Maven 
Maple, bacon and pecans are an amazing combination in these low carb muffins that are not only gluten-free, grain-free but dairy-free as well. With the sweet, smoky, salty flavor combination, they will be hard to resist. These muffins are dairy free for those who need to avoid dairy.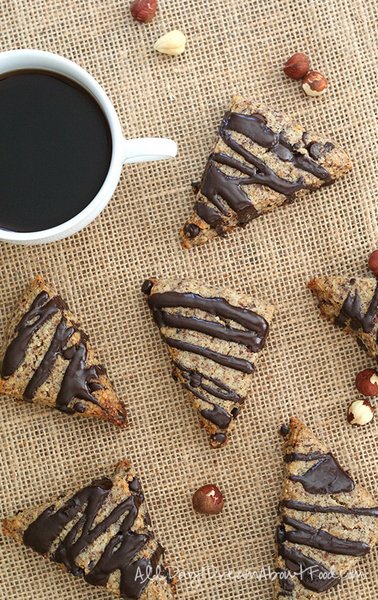 Hazelnut Chocolate Scones – All Day I Dream About Food  
The combination of hazelnut flour and sugar-free chocolate make a divine breakfast treat that is much healthier and lower in carbs than nutella. Hazelnut flour is lower in carbs than almond flour and of course, always grain-free.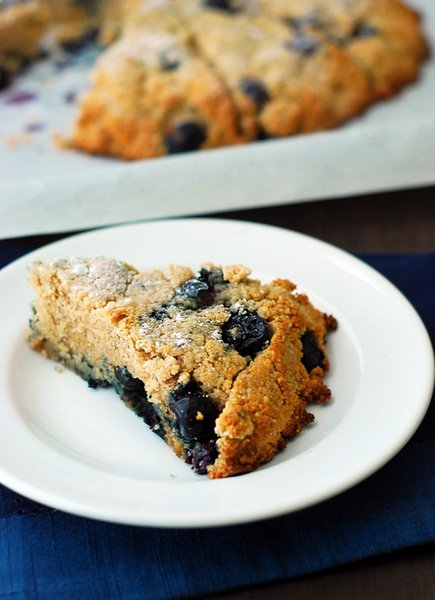 Low Carb Blueberry Scones (Vegan) – The Low Carb Diet 
I get more and more questions about following a vegetarian low carb diet. While a little harder to do, it is not impossible. These low carb blueberry scones, with their crunchy "sugared" top are even vegan!
29 Low Carb Muffins & Scones for a Grab-and-Go Breakfast