These simply delicious Instant Pot salmon recipes show how you to make tender flaky salmon in minutes in your electric pressure cooker. No more bland dry fish here. Low carb keto options included in the descriptions!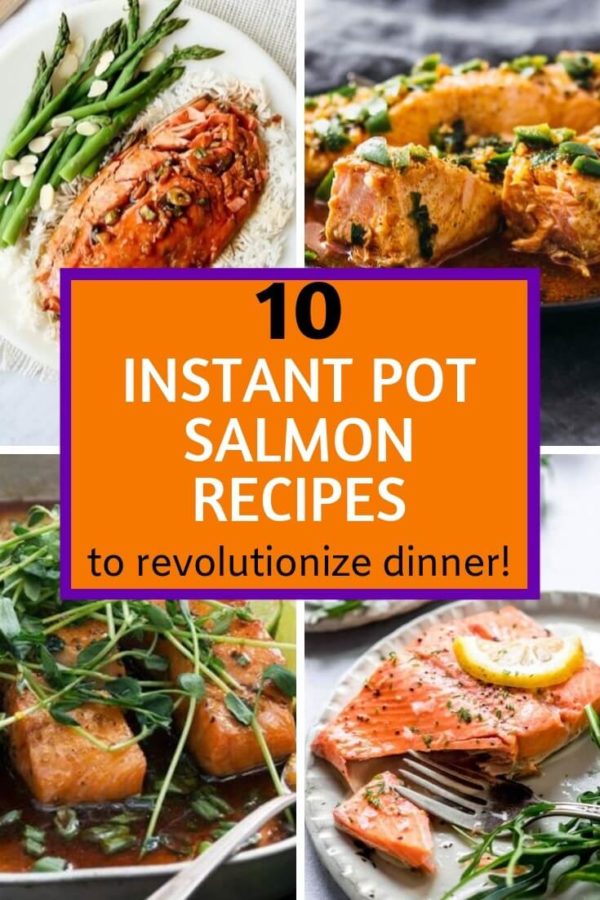 THIS POST INCLUDES AFFILIATE LINKS TO SHARE THE THINGS I LOVE.
Cook salmon in the Instant Pot? You bet! As the Instant Pot gains more popularity with home cooks the number of innovative recipes developed specifically for them is on the rise. After all, this is not the pressure cooker of your grandmother's or even your mother's time. These workhorses come with multiple functions and accessories to help you make all the things!
Pressure cookers have evolved into wondrous multi cookers which brown, saute, steam, slow cook and even hold low temperatures. Added control over pressure and heat combined with the ability to set cook time provide enough finesse to cook something as delicate as fish to perfection.
These 10 Instant pot salmon recipes showcase the versatility of today's pressure cookers.
Here's what you will need…
Equipment:
Instant Pot (or pressure cooker/multi cooker with similar functions)
Steamer basket, steamer rack or trivet
You might also like this delicious Salmon with Vodka Sauce recipe