A scrumptious low carb coconut lemon curd cake featuring a moist low carb coconut cake, sugar free lemon curd, and an easy whipped cream frosting.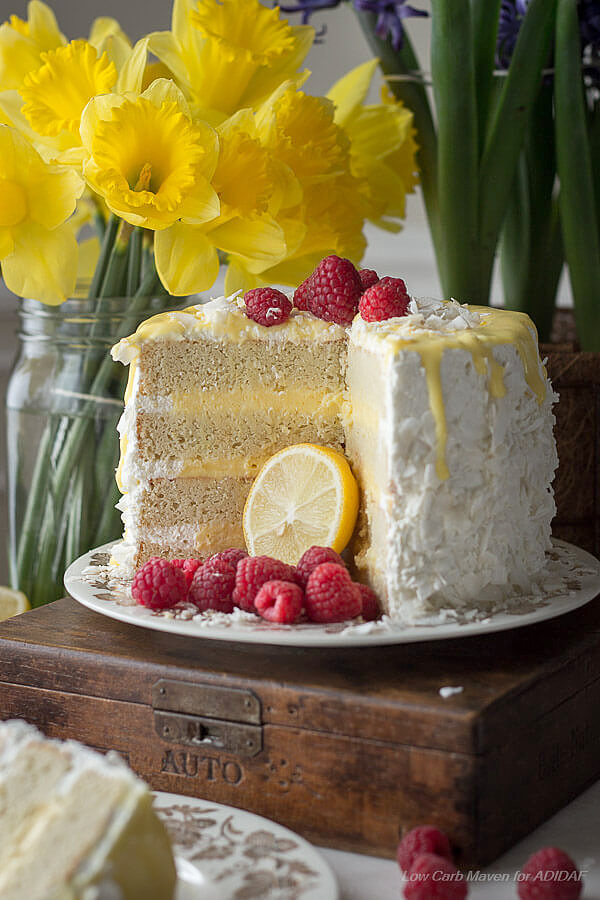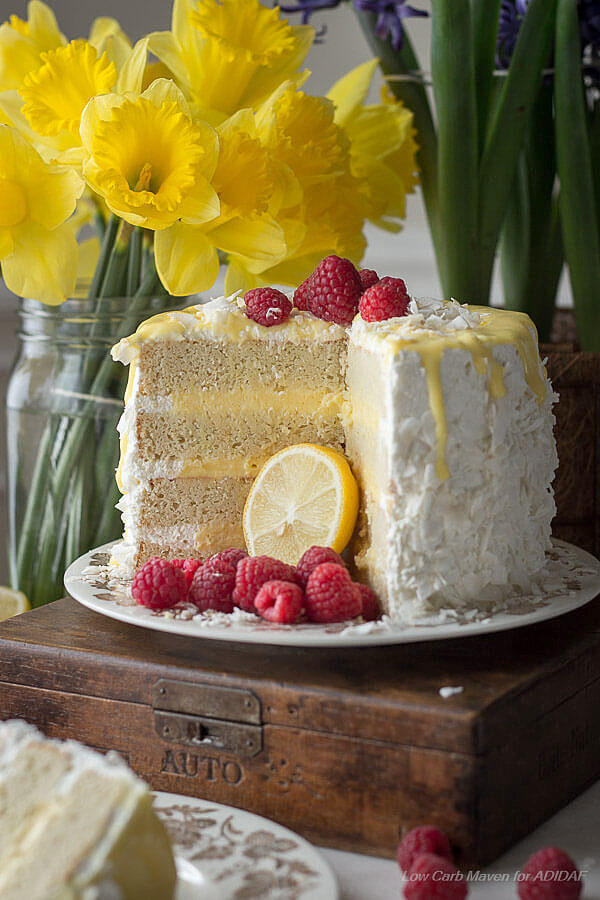 Spring is in full swing in Southern California and I couldn't be happier. At the moment my rose bushes are ready to bloom and the neighbor's citrus trees are full of blossoms. I don't know if you've smelled orange or lemon blossoms before, but they have an amazingly strong sweet-floral scent – one that accompanies me on my evening walks this time of year. It often brings to mind the song "Lemon Tree" by Peter, Paul, and Mary, a favorite of my father's when I was a child.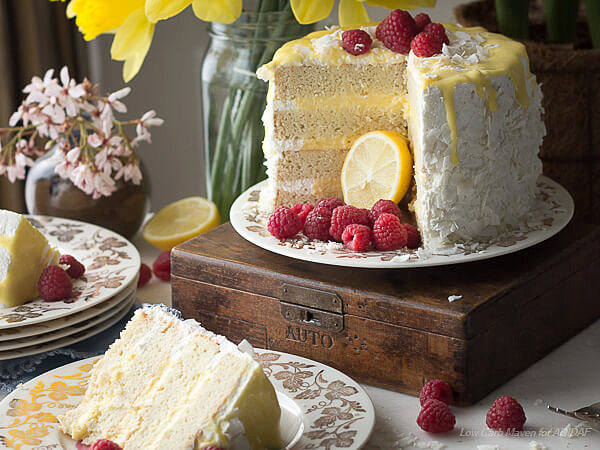 I love all things lemon, especially a great low carb lemon bars or Carolyn's lemon sour cream pie. But as much as I love lemon, I love coconut, too. I can't think of a better way to celebrate spring than with my two favorites flavors in this beautiful low carb coconut lemon curd cake.
We low carbers are pretty lucky. Our low carb ingredients are not only nutritious, they taste great. And, the variety of low carb recipes and sugar free desserts available on the internet nowadays astounds me. Part of that reason is we've discovered that combining our low carb products results in the best possible texture and flavor – like in this coconut cake.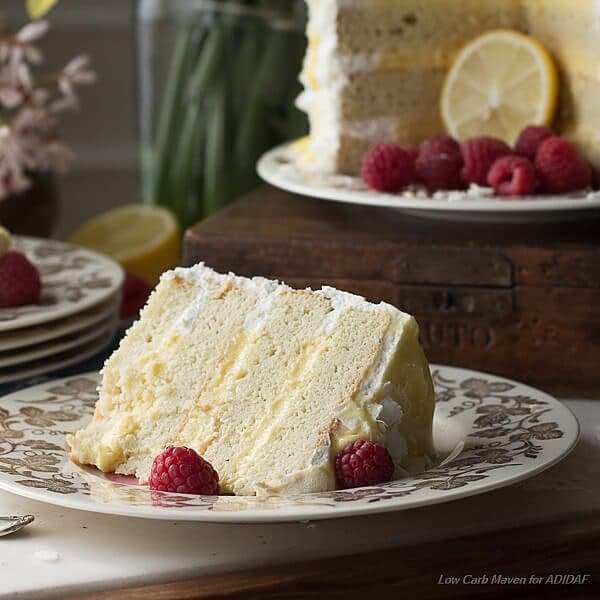 I combined Honeyville almond flour for a nice moist crumb with Bob's Red Mill coconut flour with its capacity to absorb moisture and increase yield. This time I skipped the whey protein powder, opting to use more coconut flour for a stronger coconut flavor. It's scrumptious.
I'm so proud to have this recipe posted on All Day I Dream About Food. The extreme generosity of bigger bloggers helps smaller bloggers like me.