Tagatesse (Tagatose) low carb sweetener is a new low calorie and sugar-free sweetener used in Europe and now available in the US. It has 75% less calories than sugar.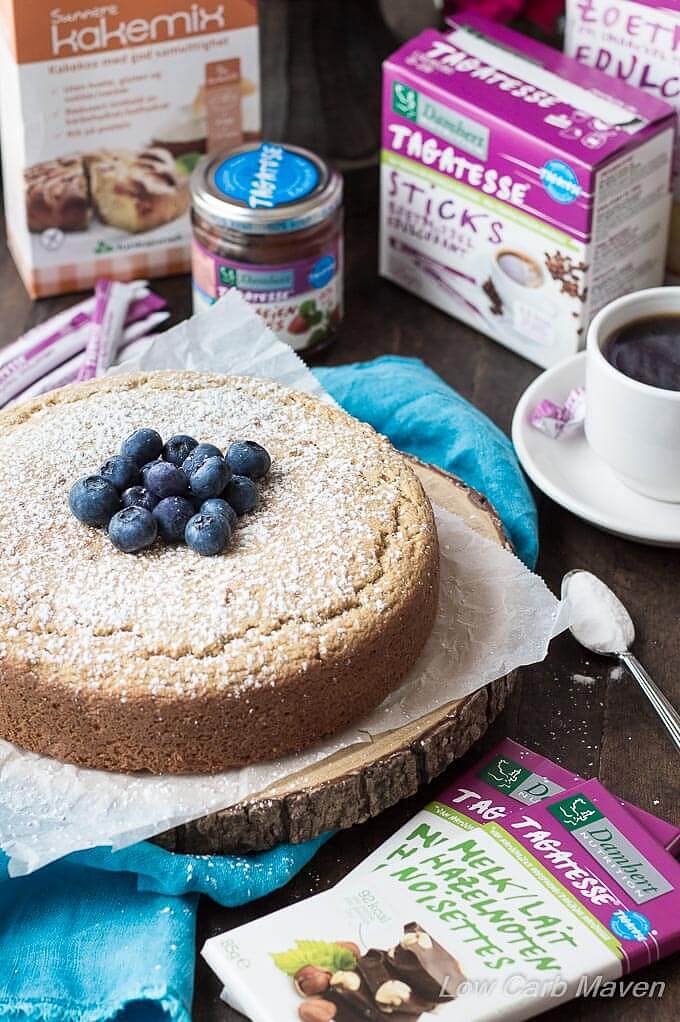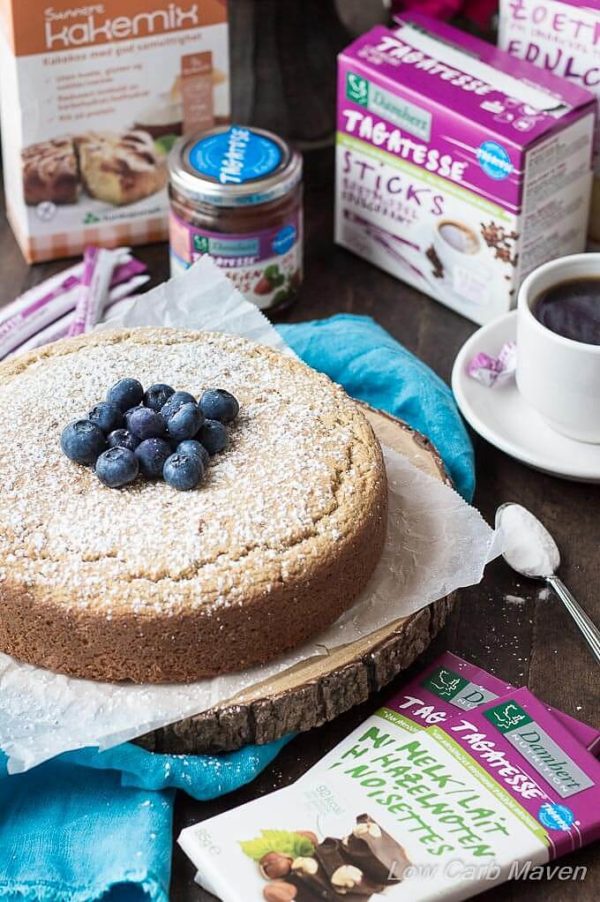 [I received no monetary compensation for this post, only products to try. However, this post may contain affiliate links. Purchasing through a link may result in my earning a small commission at no extra expense to you.]
—————————-
I answer a lot of questions about which sweetener is best for a low carb diet. I usually point people to my article, "The Best Low Carb Sweeteners and How to Use Them". This article lists all of the low carb sweeteners and discusses how to get the best "sugar" taste. I recently updated the list with a new sweetener.
Sukrin USA recently sent me a care package featuring their new low carb sweetener Tagatesse. It felt like an early Christmas and my family loved the products we received. They were more than generous and sent their full product line which consisted of:
one sugar-free chocolate hazelnut spread
a sugar-free raspberry jam (shown)
2 sugar-free hazelnut chocolate bars (shown)
2 packages of sugar-free (but not low carb) dark chocolate and milk chocolate covered cookies
one sugar-free yellow cake mix (shown)
a box of Tagatesse sweetener (shown)
one box individual coffee/tea sticks (shown)
All were delicious and had a true-sugar-taste. If you buy one product, you must try the chocolate hazelnut spread. The chocolate bars were very good and the jam was perfect. I look forward to trying the sweetener in a few dessert recipes.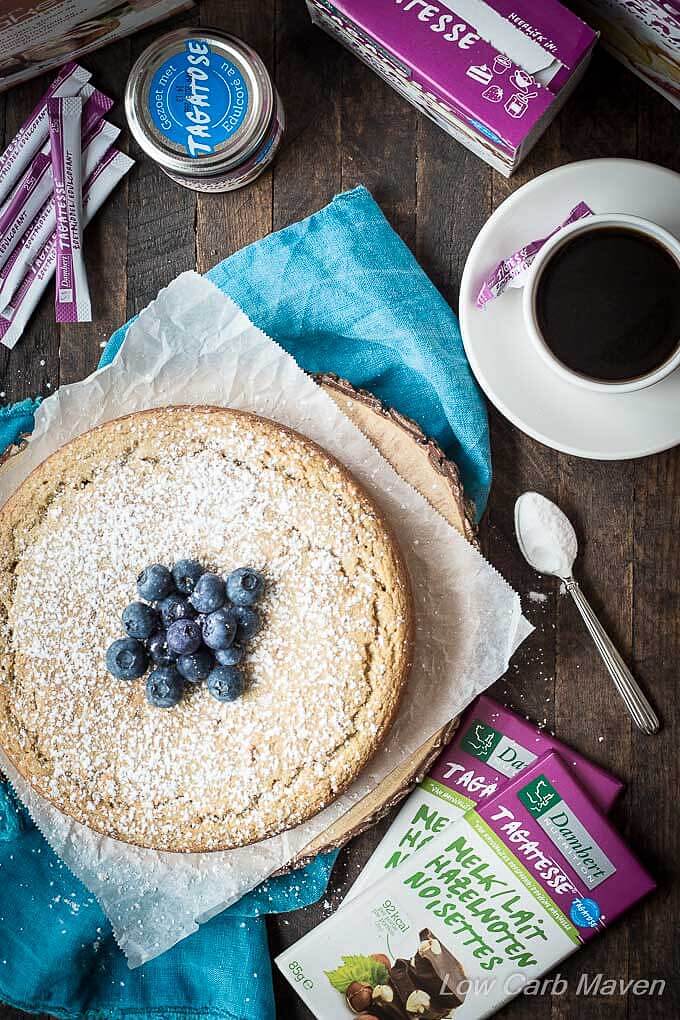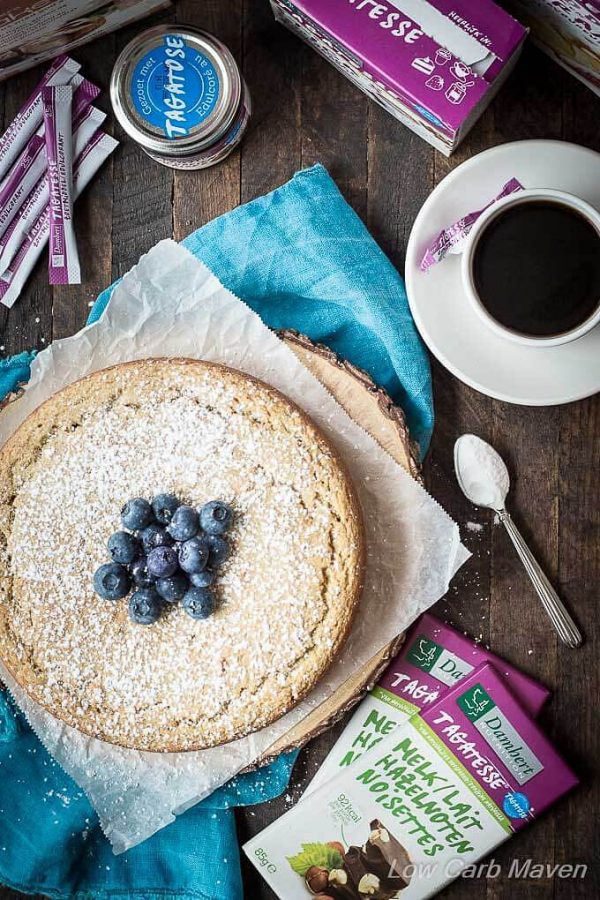 What is Tagatesse?
Tagatesse is a low calorie/low glycemic sweetener made from tagatose, food fibers (isomalt, inulin and oligosaccharides), and Sucralose (0.02%). It has 75% less calories than sugar and is twice as sweet. It is lactose and gluten-free, and browns/caramelizes just like regular sugar. This sugar-free sweetener has a clean sweet taste that's perfect for those who dislike the cooling effect of erythritol.
Currently, Tagatesse is produced by Belgian company Damhert Nutrition and is imported by Sukrin USA. European countries use it in sugar-free products, some of which are available for purchase at Sukrin USA. The sweetener has a lot of fiber, so pay attention to portion size to avoid any tummy discomfort. Like any low carb sweetener, go slow until your body becomes used to it.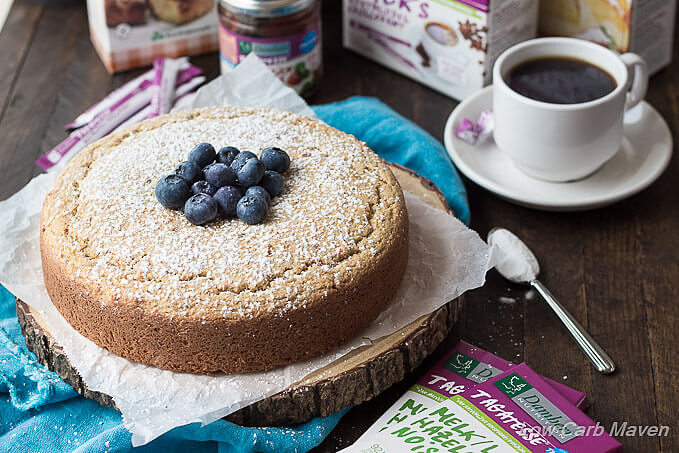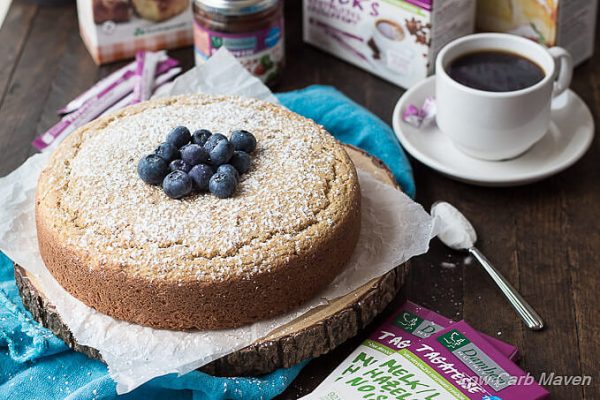 [NOTE] While Tagatesse does not raise blood sugar, it is partially absorbed by the liver like fructose. Because it's sweetness is doubly concentrated and only a small amount is needed, this may not be an issue. I have not found any studies that show it impacts liver or triglycerides. As with any new product, if you are diabetic, test your blood sugar to see how it affects you personally.
To find out more about Tagatesse read:
To see the complete product line, go to Sukrin USA.