Sukrin Sunflower Pumpkin Seed Bread is a dense, chewy, flavorful low carb bread full of healthy seeds. Reminiscent of a good European specialty bread, this one is Low carb, Gluten-free, Dairy-free and Nut-free.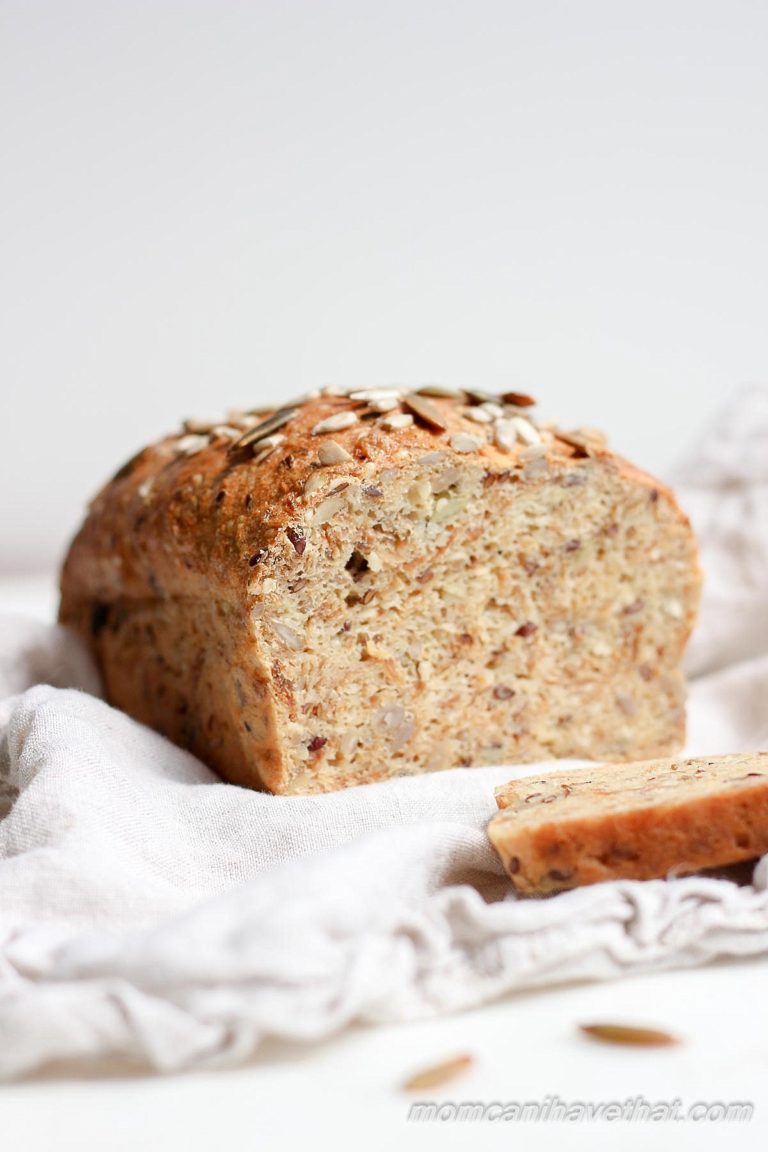 Whoa!
This bread is amazing.
It's right in my wheelhouse with it's chewy, nutty texture and flavor. It tastes much like a good European style whole grain or muesli bread – well, because it is! Except it's low carb, gluten-free, dairy-free and nut free. What? Yes!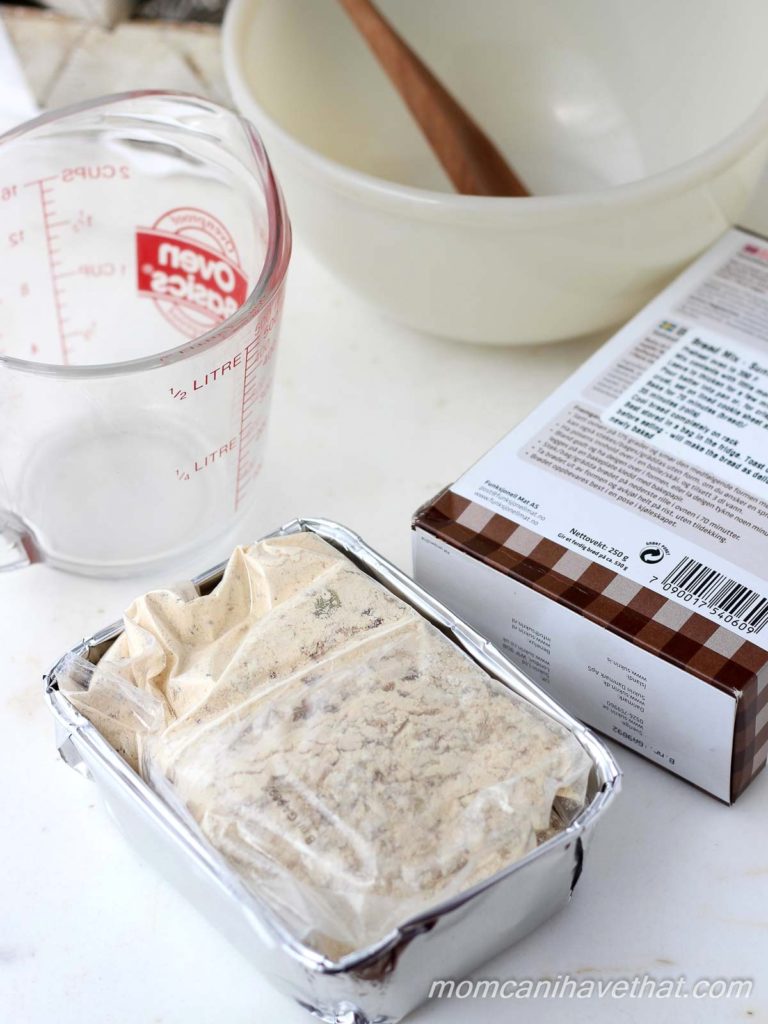 Several weeks ago Sukrin USA contacted me wondering if I would like to try their products. I love trying new products and of course said yes. They sent me the entire product line which you can see in this Sukrin post. It's important to know that I am not affiliated with Sukrin, compensated by Sukrin, nor does this post contain affiliate links for Sukrin. I was gifted the product and all thoughts and opinions are my own.

Don't you just love that sweet little cream colored milk-glass bowl? I got it at the corner Antique store just for these pictures. I love buying, re-using and re-purposing old things – they remind me of my grandmother. My favorite places to get props for photos are at the Salvation Army, Antique stores, Ebay, Tuesday Morning and Target. Anyway…..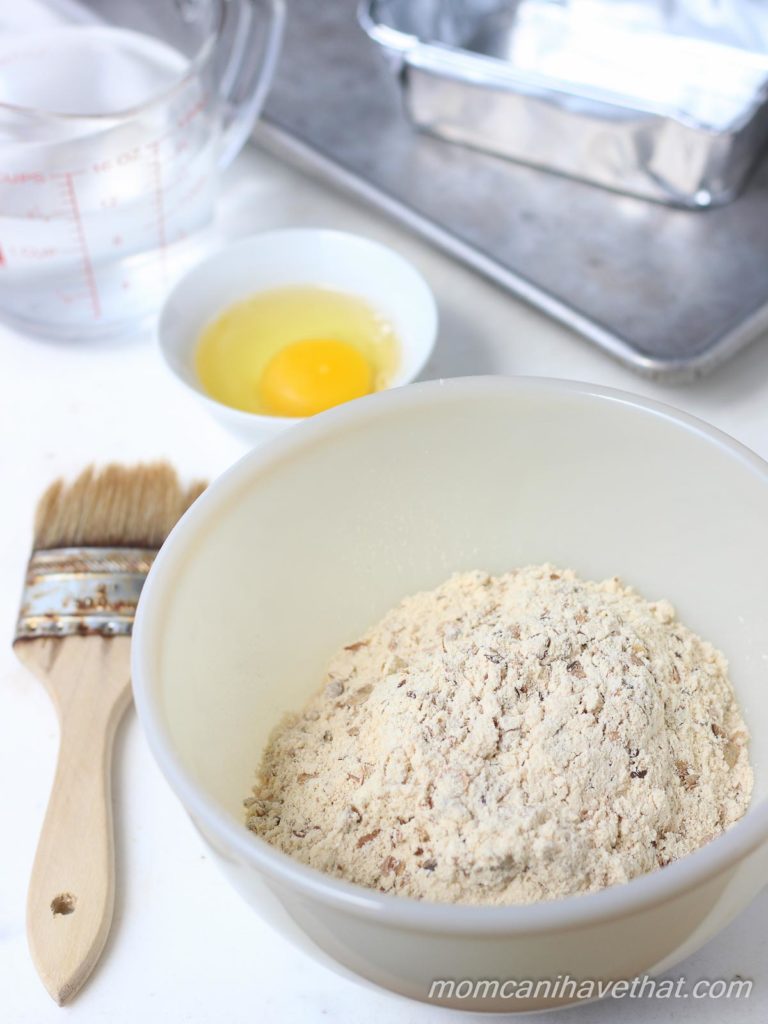 Here are a few facts about this Sunflower Pumpkin Seed Bread Mix. It is made from natural organic and or non-GMO ingredients. As I've mentioned, it is low carb (1 net carb per serving), gluten-free, dairy free and nut-free. How many low carb bread recipes and products are actually nut-free? Exciting, no?
The instructions on the box are clearly written and easy to read. The only ingredient I needed to add was water. Sukrin even included an appropriately sized aluminum baking pan in the box. The mix contains lots of sunflower seed kernels and pumpkin seeds. I added the water and mixed with a hand mixer until the ingredients were incorporated. Then, I let the mixture sit in the bowl for 5 minutes. I oiled the aluminum pan with a little olive oil and then oiled my hands. Using a rubber spatula, I scraped the bread dough out of the bowl and into my hands, shaping it until it resembled a football (American) and then I flattened the ends until I knew it would fit into the pan. The dough is very stiff, so don't be alarmed.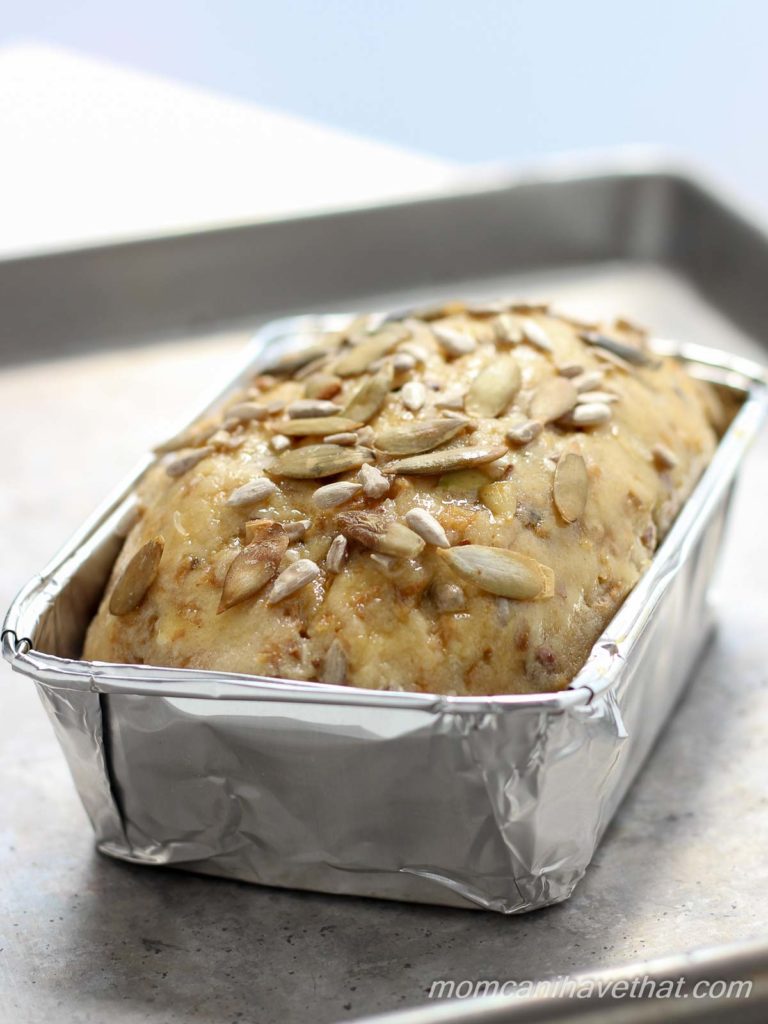 I dropped it into the pan and brushed the top with a beaten egg then sprinkled extra sunflower seed kernels and pumpkin seeds on top. The egg wash serves two purposes, it helps the bread brown and helps the seeds adhere to the top of the loaf. I put the loaf on a small sheet pan and placed it in a preheated oven (350 degrees) for exactly 70 minutes. I let the bread cool enough to handle and removed it from its pan to a cooling rack. My husband and I enjoyed the heel with some salted butter. It was so delicious. The dimensions of the loaf are 4.5 x 3.5 x 2.5 inches.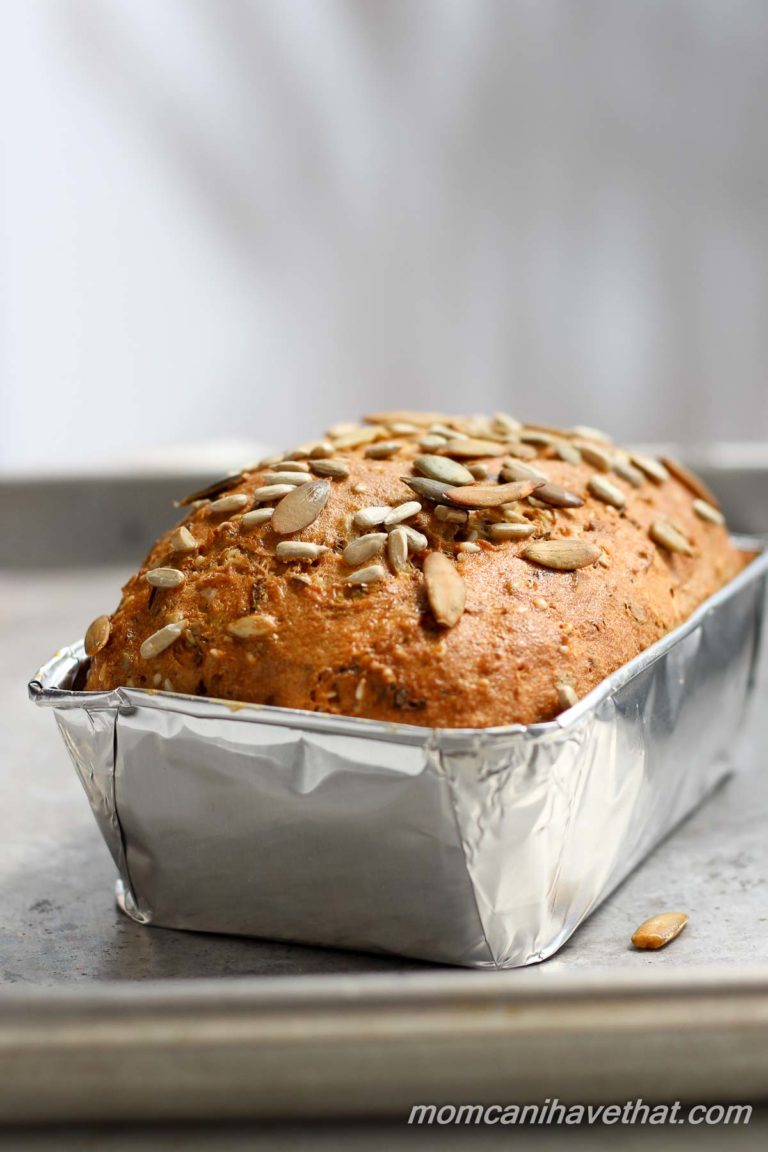 Here are my thoughts. I really liked the bread. I honestly feel that it is similar to a gourmet European specialty loaf. The mix is pricey, but when I thought about how much I might pay for a specialty loaf from a specialty bakery, it sounded more reasonable, especially because we're talking about low carb ingredients, which are more expensive to begin with. It is a very small loaf, but filling and substantial with a satisfying bite and chew. And while it would make a tiny sandwich, it's just the perfect size for a piece of toast to have with breakfast or to enjoy with butter at a meal. I would definitely keep a box in my pantry for my husband and I to use as a breakfast treat – perhaps with poached eggs? I loved it.
[NOTE: A reader with Diabetes tested the bread and said that it did not impact her blood sugar.]