Sugar free caramel brulee lattes are the low carb version of the Starbucks holiday coffee. This cozy caramel coffee drink will let you have your festive drink while maintaining your low carb lifestyle.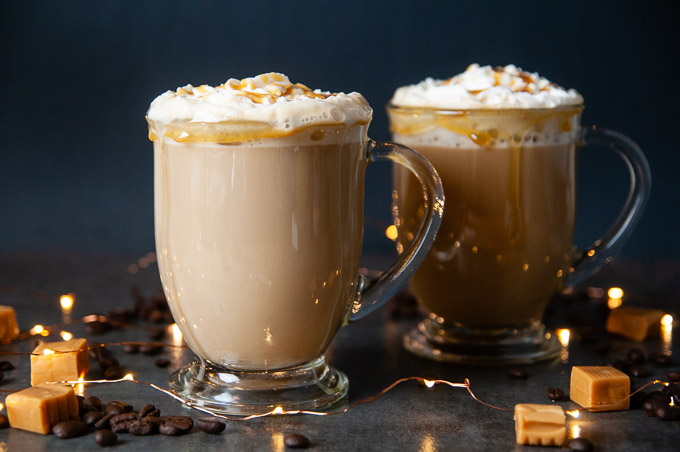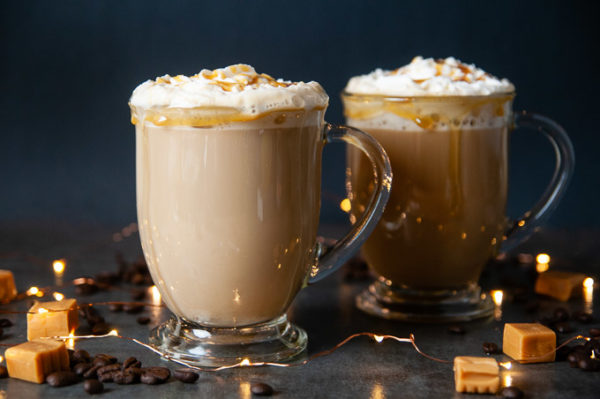 THIS POST INCLUDES AFFILIATE LINKS TO SHARE THE THINGS I LOVE.
It's no secret that I am a girl that can't live without my coffee drinks. In fact, as I write this post, I'm wearing my shirt that says Falala-Latte. But as I've gotten older, something has happened to me. The drinks I used to love so much at Starbucks taste too sweet and make me feel kind of yucky now.
This is especially true about the caramel brulee latte. And of course, I had to go out the day Starbucks was giving out the free reusable cups and get one. Because that's the kind of girl I am. I know. It's embarrassing.
Anyway, I ordered a caramel brulee latte because I was intending to treat myself. It was overly sweet and left me with a nasty I-had-way-too-much-sugar headache.
But I still love my fancy coffees and want to enjoy them without the sugar hangover.
A Low Carb Caramel Brulee Latte for that Starbucks Craving!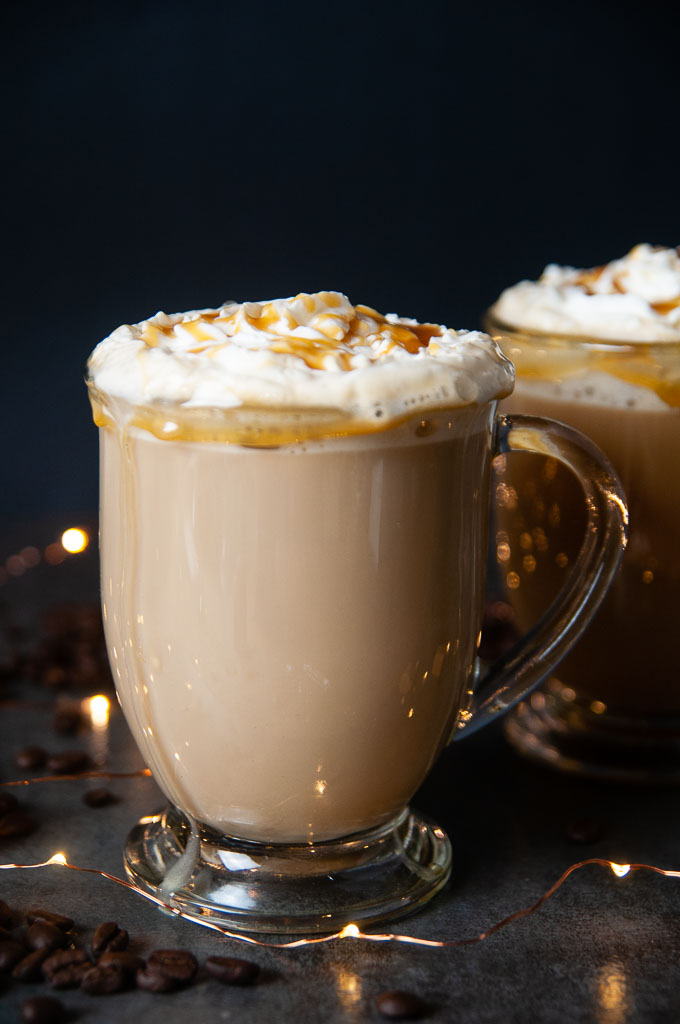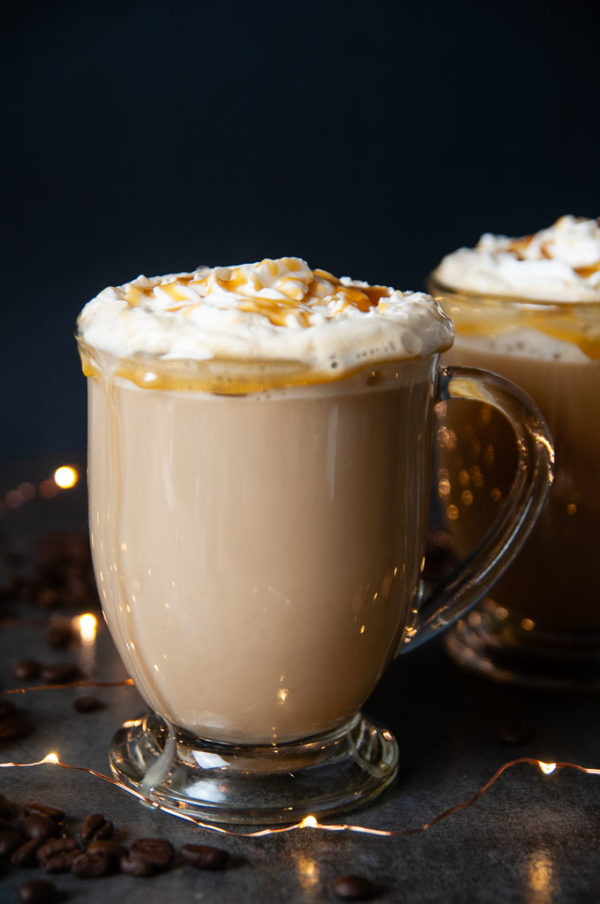 That's where this sugar free caramel brulee latte comes in. I feel very deprived during the holiday season if I can't enjoy my festive seasonal coffee drinks. But not only do I genuinely not enjoy overly sweet drinks anymore, the version in Starbucks is really bad for you.
According to Starbucks, a 16 ounce caramel brulee latte clocks in at 450 calories. Plus it has a whopping 70 grams of carbs and 47 of those are from sugar! No wonder why I couldn't drink it.
My sugar free caramel brulee latte has a fraction of the calories and none of the sugars and carbs. So you can enjoy it guilt free with no sugar hangover afterwards.
Making a Sugar Free Caramel Brulee Latte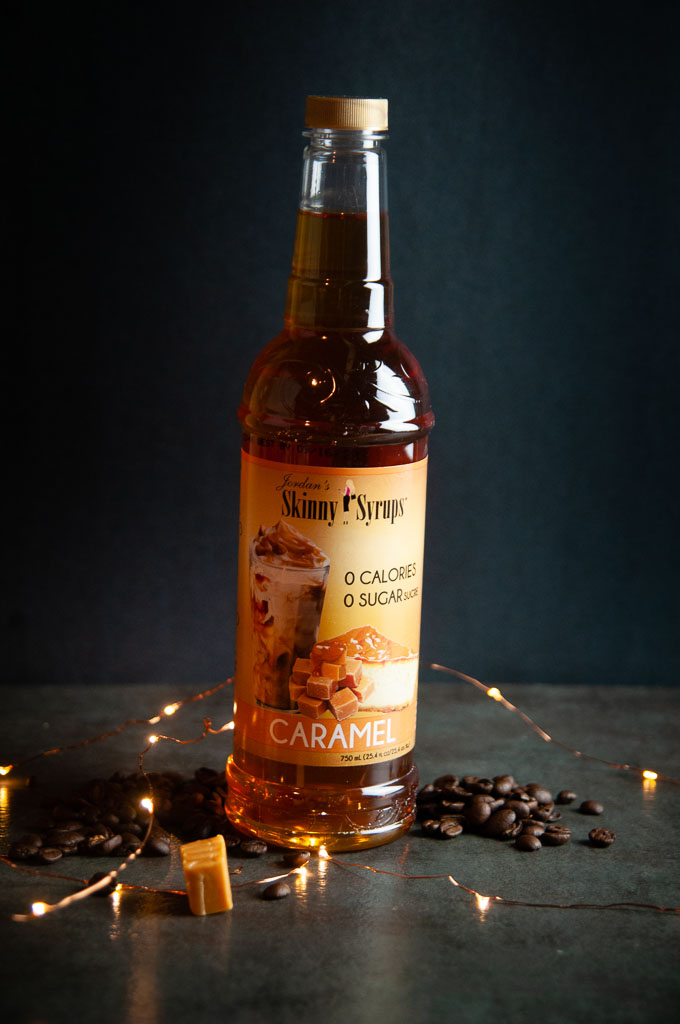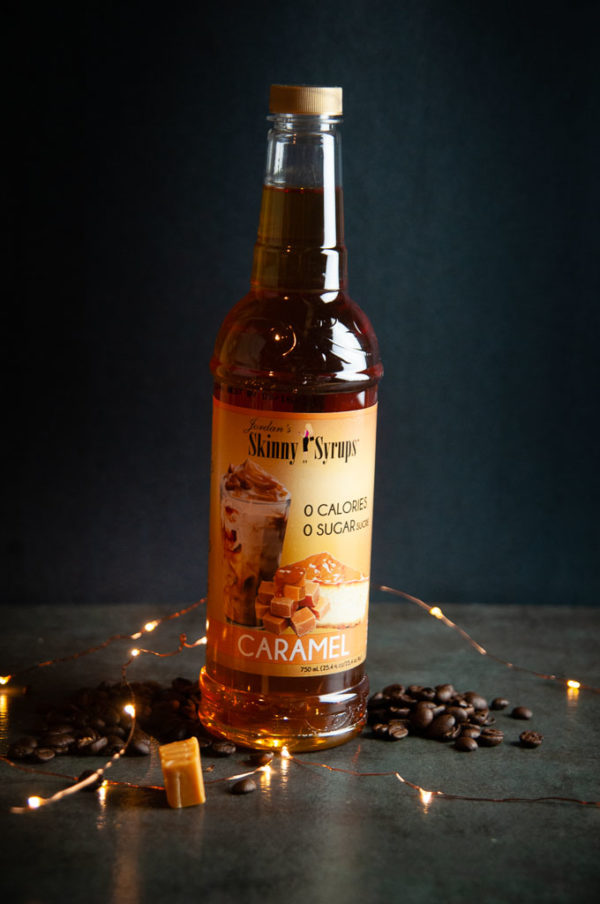 Making these low carb caramel brulee lattes is so easy I wonder why I was ever frequenting the coffee shop! Just pour yourself 1 cup of freshly brewed, good coffee. Really, get the good coffee. It's worth it.
I like buying fresh coffee beans and grinding them myself for coffee shop style coffee. Add your heavy cream or unsweetened almond milk to the coffee and some sugar free caramel syrup to your coffee. I ADORE the Skinny Mixes caramel syrup but use whatever you like. I recommend you give it a taste and then add your sugar free sweetener to suit your taste. I only needed a teaspoon of it.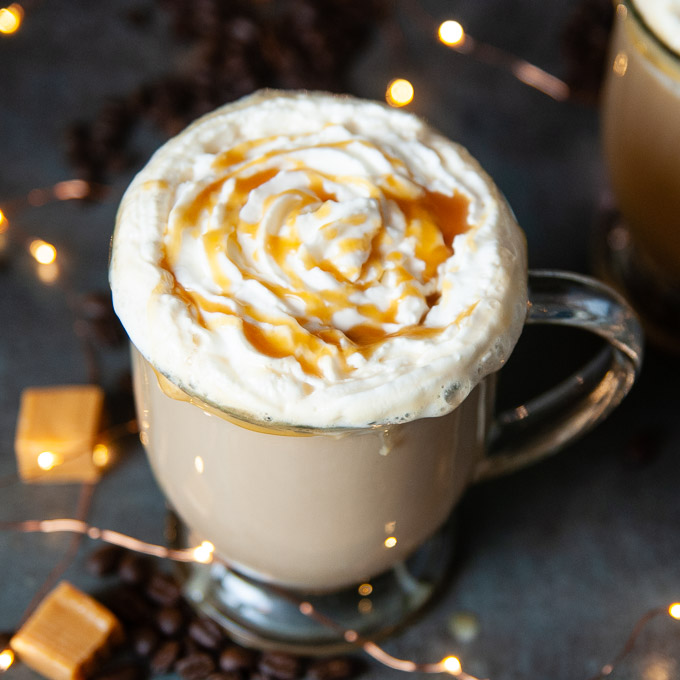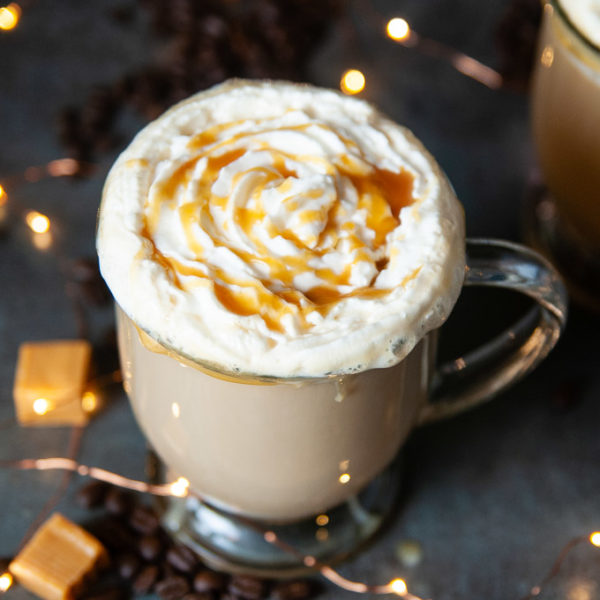 You can top it with milk foam like I did for my keto pumpkin spice chai teas or you could use these premade milk foams by Skinny Syrups if you prefer to take a shortcut. However, because this is a holiday drink, I'm going for sugar free whipped cream here for the ultimate indulgent treat. Then I finish the whole thing with a drizzle of Kim's fabulous sugar free caramel sauce.
BOOZY BEVERAGE NOTE: Oh and if you want a coffee cocktail, add a shot of vanilla vodka like I did for these low carb vanilla Russian coffees. Delicious!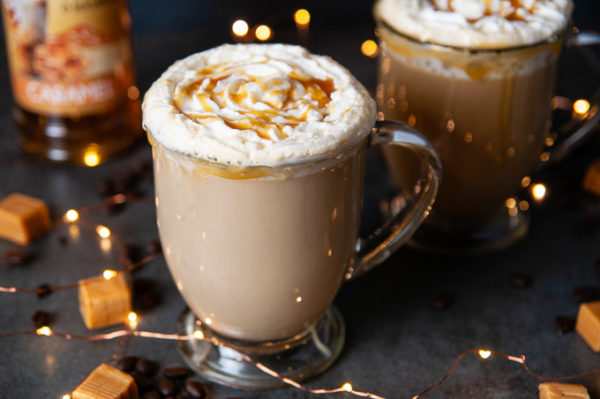 Whether or not you jazz it up with some alcohol, you've got a festive holiday coffee drink in the comfort of your home that doesn't kill your diet and lifestyle goals.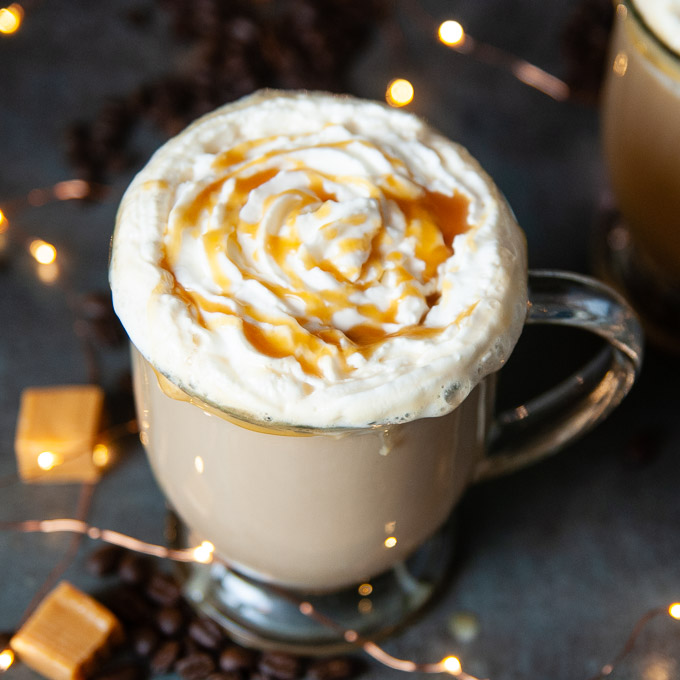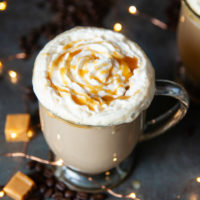 Sugar Free Caramel Brulee Latte
A sugar free low carb caramel brulee latte allows you to enjoy the Starbucks holiday beverage while maintaining a low carb lifestyle
Print
Pin
Rate
Ingredients
2

cups

brewed coffee

good quality

4

tbs

heavy cream

(or coconut milk)

2

tbs

Skinny Mixes Caramel Syrup
Instructions
Pour 2 cups of coffee. Add 2 tablespoons of heavy cream to each cup and one tablespoon of Skinny Mixes caramel syrup. Add your favorite low carb sweetener if desired. Top with 1 tbs of your favorite low carb whipped cream and a drizzle of sugar free caramel if desired.
Notes
To make this drink lower calorie or dairy free, substitute in plain unsweetened almond milk instead of heavy cream.
Nutrition
Calories:
106
kcal
|
Carbohydrates:
1
g
|
Protein:
1
g
|
Fat:
11
g
|
Saturated Fat:
7
g
|
Cholesterol:
41
mg
|
Sodium:
16
mg
|
Potassium:
139
mg
|
Sugar:
1
g
|
Vitamin A:
441
IU
|
Calcium:
20
mg