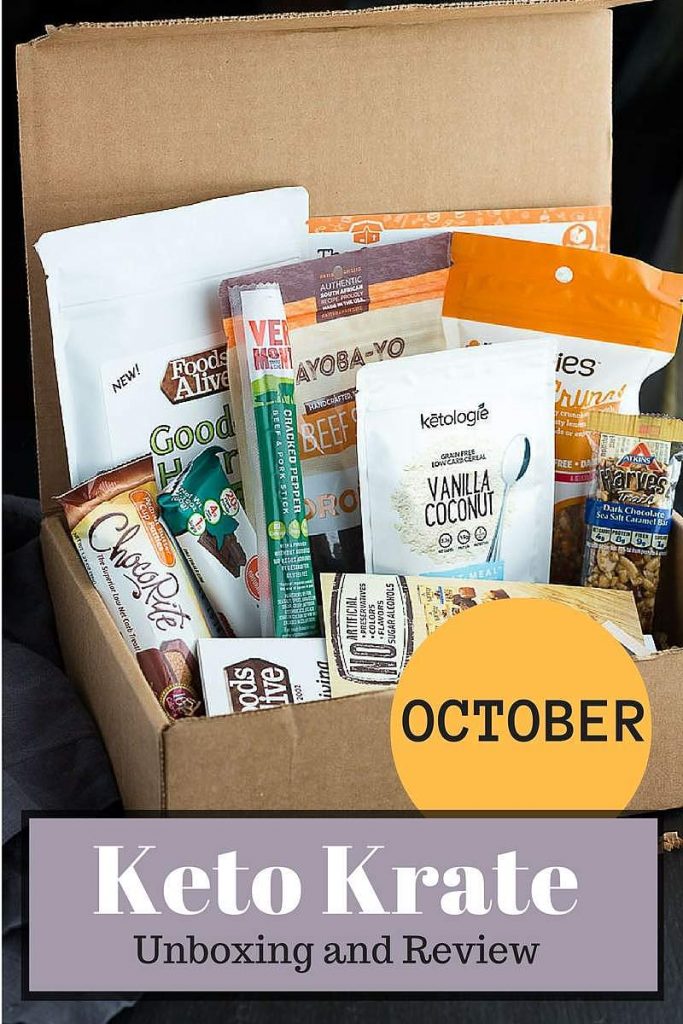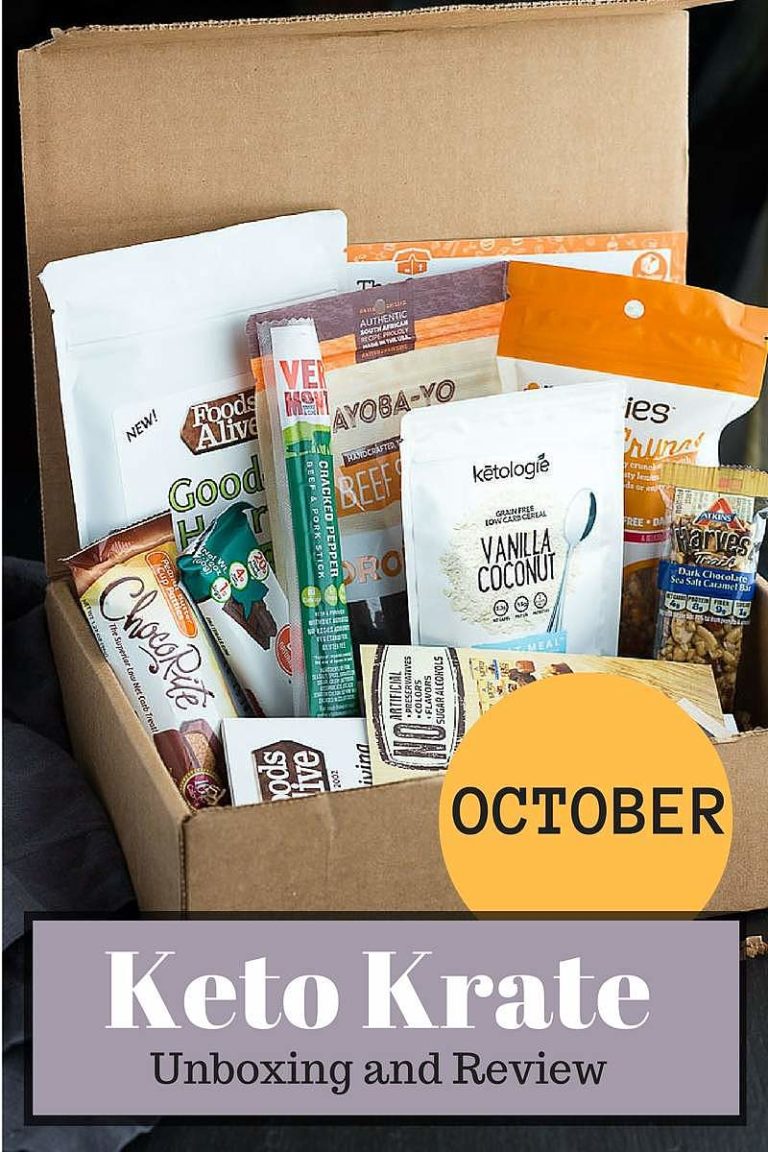 [This post contains affiliate links, but all thoughts and ideas are my own.]
I'm so excited to receive and give my first Keto Krate review. I often see Keto Krate reviews and unboxings on other low carb and keto blogs and I sometimes wonder what the hype is all about. With box subscription services all the rage at the moment, I wanted to see what the fuss was about and why Keto Krate is so special. I subscribed and I'm quite impressed.
Here's what I found out about Keto Krate. They search out the best keto snacks to offer a nice variety of quality products. Then, they package them up and send them to your front door. You can expect to receive 6-8 keto items in your keto krate along with $20 in discount codes. The products range from savory or sweet snacks, protein bars, breakfast items, drinks, dressings, flavorings and sweet treats. None of the products contain maltitol – your blood sugar and tummy will thank you for that one!
Not everyone will be interested in subscribing, but if you are a bonafied new product junkie like I am, it's a great way to sample new products. It's also the perfect gift for those people in your life who are hard to buy for – we all have someone like that in our families, right? Keto Krate might be the perfect match for them! Also, if you're the type to get bored of food quickly and are always on the hunt for something new, this service may especially appeal to you.
Now, on to the products in the October 2016 box.
[Psssst! Turn your phone sideways to view the table correctly! :)]
Vanilla Coconut Noat - Meal by ketologie is made from ground flax, ground dried coconut, coconut flour, nuts, whey protein powder and is sweetened with stevia. Just add water and microwave for a comforting warm breakfast. It was a little sweet, but good for those who miss their morning oatmeal. I added an additional 1/4 cup of almond milk to get a creamier texture. 3.3 net carbs per serving.
rawkies Smoked Paprika Crunch was delicious. This crunchy snack is made from seeds and flax and is grain-free, gluten-free, vegan, egg-free, dairy-free, sugar-free and nut free. My husband I really liked this savory "granola bar" type snack. 1 net carb per serving.
South African Ayoba-yo Droewors Beef Sticks and Vermont Smoke and Cure's Cracked Pepper Beef and Pork Stick were amazing! These high quality products brought me back to childhood trips across country and the Slim Jims, pepperoni sticks, and beef jerky my dad would buy for us kids to snack on in the car - BUT BETTER! The Ayoba-Yo uses grassfed beef in it's beef sticks and Vermont Smoke and Cure's Beef & Pork Sticks are antibiotic-free, gluten-free & hormone-free. Both products are zero carbs per serving & delicious! I loved them.
ChocoRite Peanut Butter Cup Patties taste just like everyone's favorite peanut butter cup - but at 1 net carb per 2 bars, they would be a great sub on Halloween. They are very high in fiber so don't over indulge. They tasted great! I let my husband have this one and he gobbled it up. 1 net carb
D's Natural's Mint Cocoa Chip Now Cow Bar was a great protein bar for when you're on-the-go. Although at 4 net carbs, it is high in fiber and total carbs, so indulge responsibly or break it up into thirds and enjoy over the course a few days for a tasty and completely satisfying dessert! But, I piggishly ate the whole thing for lunch. 4 net carbs
Atkins Harvest Trail Bar is new in the Atkin's product line. It's Dark Chocolate, Sea Salt & Caramel Bar is similar to a granola bar and very good. This new line does not contain maltitol! My kids shared this one as a snack. 4 net carbs
Foods Alive's Good-n Hearty Onion Ring Clusters are super amazing. The package suggests topping salads with these tasty, crunchy flavor bombs. We did and they were great. BUT, I'm going to put them on green bean casserole for Thanksgiving!!! 2.5 carbs per serving.
One more thing. I really like how Keto Krate is supporting small businesses by buying and including their products in their "krates" which they then ship to the masses. They get two-thumbs-up and a bunch of feel-good-points from me.
Signup for my Newsletter
Subscribe to get our recipies by email.