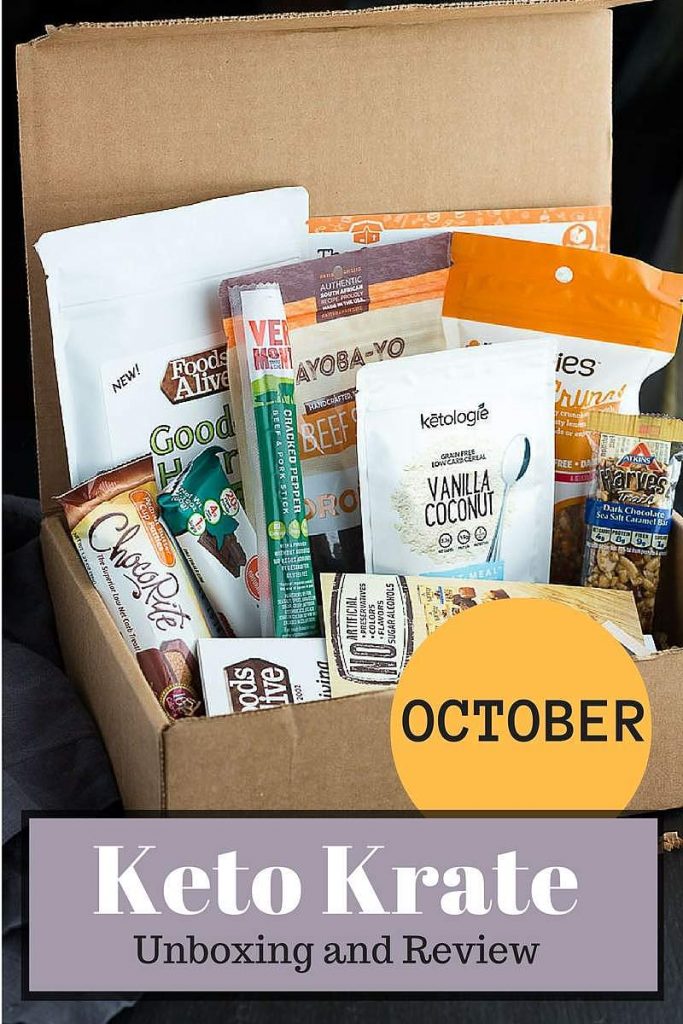 [This post contains affiliate links, but all thoughts and ideas are my own.]
I'm so excited to receive and give my first Keto Krate review. I often see Keto Krate reviews and unboxings on other low carb and keto blogs and I sometimes wonder what the hype is all about. With box subscription services all the rage at the moment, I wanted to see what the fuss was about and why Keto Krate is so special. I subscribed and I'm quite impressed.
Here's what I found out about Keto Krate. They search out the best keto snacks to offer a nice variety of quality products. Then, they package them up and send them to your front door. You can expect to receive 6-8 keto items in your keto krate along with $20 in discount codes. The products range from savory or sweet snacks, protein bars, breakfast items, drinks, dressings, flavorings and sweet treats. None of the products contain maltitol – your blood sugar and tummy will thank you for that one!
Not everyone will be interested in subscribing, but if you are a bonafied new product junkie like I am, it's a great way to sample new products. It's also the perfect gift for those people in your life who are hard to buy for – we all have someone like that in our families, right? Keto Krate might be the perfect match for them! Also, if you're the type to get bored of food quickly and are always on the hunt for something new, this service may especially appeal to you.
Now, on to the products in the October 2016 box.
[Psssst! Turn your phone sideways to view the table correctly! :)]
[table id=3 /]
One more thing. I really like how Keto Krate is supporting small businesses by buying and including their products in their "krates" which they then ship to the masses. They get two-thumbs-up and a bunch of feel-good-points from me.