Philly Cheese Steak Wraps are a great low carb breakfast solution for leftover steak or deli roast beef. They can be made in about 10-15 minutes.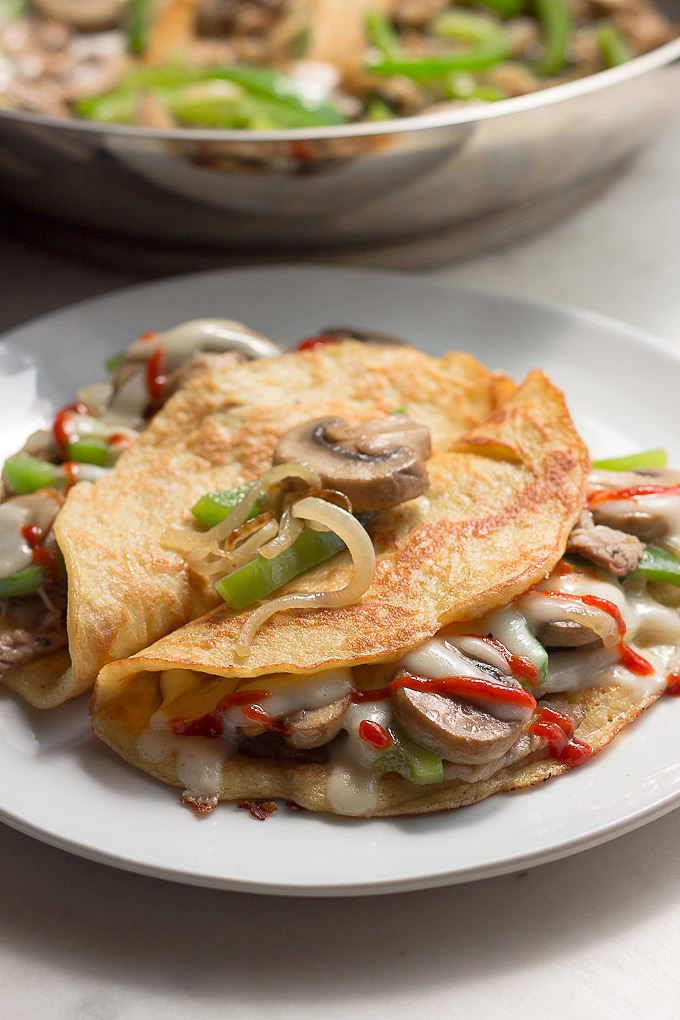 Breakfast on a low carb diet can be the best part of the day. For years, I either skipped breakfast to save on calories or ate a small bowl of cereal or a dry piece of toast. Of course, I also used fat free, non-dairy creamer in my coffee to cut down on fat – and I always wondered why I was ravenous two hours later!
Adding eggs and healthy amounts of fat to your diet when you are watching carbs, is not only good for you, it helps keep you nourished and satisfied. Now, I'm rarely hungry until lunch. But some days I just don't feel like an egg. Low carb and keto wraps to the rescue! You can fill them with almost anything for an easy and healthful breakfast wrap or lunch. Have you tried my Almost Zero Carb Wraps yet? They're great in these Philly Cheese Steak Wraps!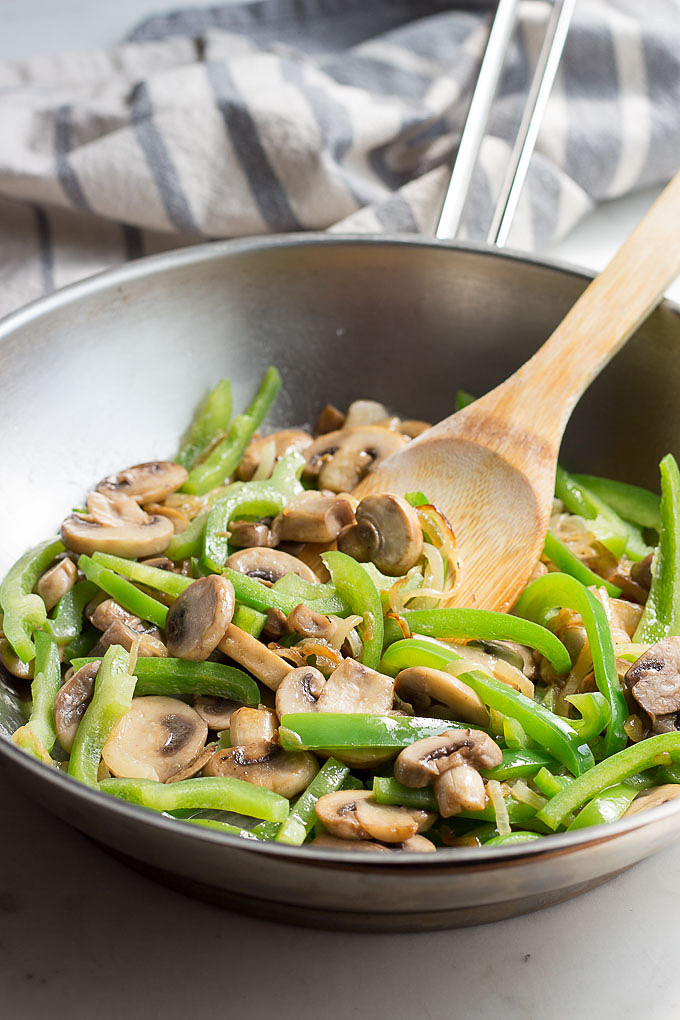 Do you remember steak-ums? My parents used to get them when I was in high school for homemade Philly cheese steak sandwiches. It was my first time having them and they instantly became my food obsession for the next few months.
I'm often looking for ideas to re-purpose leftover steak or roast beef. Typically, I enjoy it with eggs the next day, serve it sliced on a nice steak salad or eat it wrapped in lettuce with mayo and tomatoes for a quick lunch. While visiting my folks last year, I was shocked to hear that they did not eat leftover steak. Neither of them like it, but my father will sometimes "pickle it" to have on a sandwich the next day. I guess they cook just enough for the two of them to eat for dinner and that's it. I love leftover steak and often make more than we need at one meal.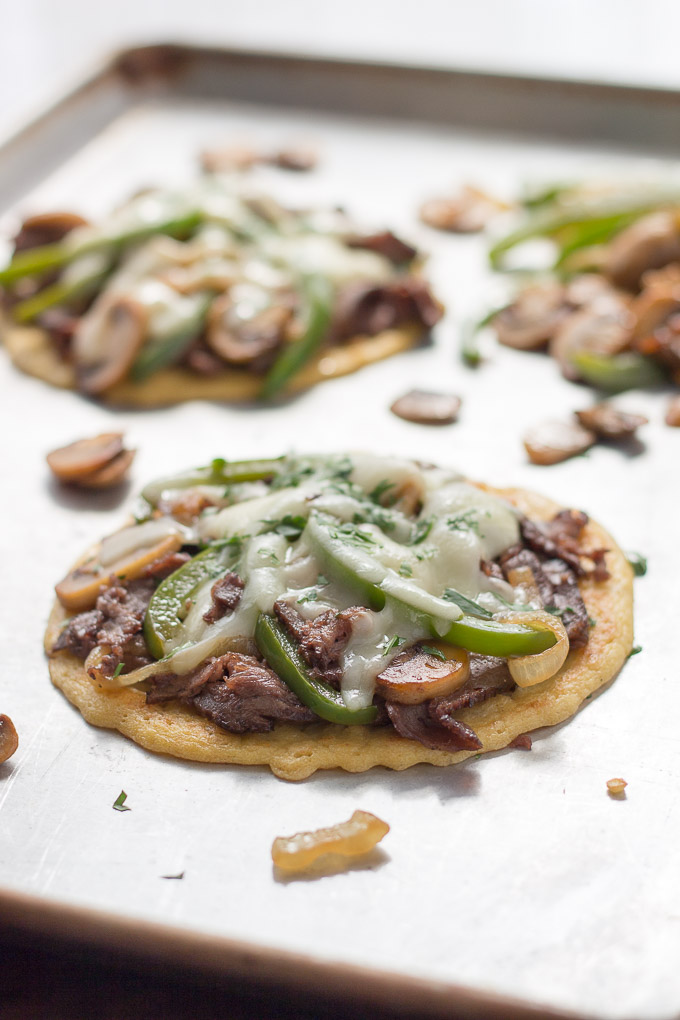 I made a huge London Broil for dinner the other night. The middle was thicker and a bit on the rare side, so I saved it to make Philly cheese steak burritos (for the kids) and these low carb Philly cheese steak wraps. Wowie! We all thought they were pretty darn great and I liked that they were so easy make.
Any leftover steak or roast beef will do for this recipe, as will deli roast beef. After that, all you need is a green bell pepper, some mushrooms, an onion, Worcestershire sauce and some Provolone cheese. I start by sauteing the mushrooms in the pan. Next, I add the peppers, stir and saute until the peppers are crisp tender. I turn off the heat and add the steak just long enough to heat through. Add Worcestershire sauce for flavor, salt and pepper to taste and that's it! It's great on it own, with eggs or in these great Philly cheese steak wraps.
These quick and easy Philly Cheese Steak Wraps are 2 net carbs each!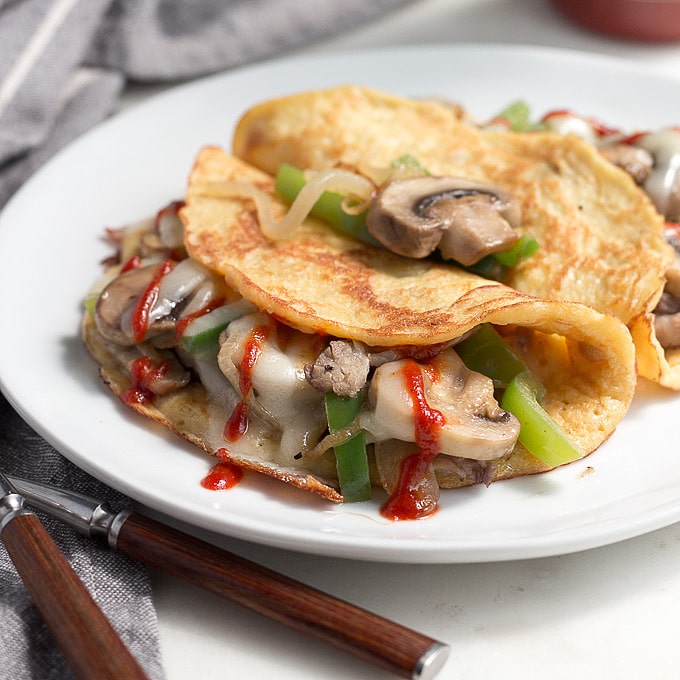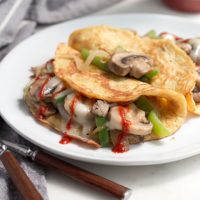 Philly Cheese Steak Wraps
Philly Cheese Steak Wraps are a great low carb breakfast solution for leftover steak or deli roast beef. They can be made in about 10-15 minutes.
Print
Pin
Rate
Ingredients
8

oz

thinly sliced left over steak or deli roast beef

1

medium

green bell pepper

cut into strips

4

oz

sliced button mushrooms

1/2

small

onion,

sliced into 1/4-inch rounds

2

tbsp

butter or olive oil

1

tbsp

Worcestershire sauce

4

slices

Provolone cheese
Instructions
Place a large non-stick frying pan over medium heat.

Slice the bell pepper and onion. Set aside.

Over medium heat, saute the onions for 1-2 minutes until they begin to soften. Add the mushrooms and stir to coat them with the butter. Let them cook for 2 minutes on one side, then stir. Add the peppers, mixing thoroughly. Cook for 1-2 minutes, stirring occasionally.

Turn off the heat and add the steak or roast beef and Worcestershire sauce – off heat , then stir to heat through. Taste and season with salt and pepper. Remove the Philly steak mixture from the pan.

Heat 2 wraps in the pan. Add 1/4 of the cheese steak mixture to each wrap and top each with a slice of cheese. Cover with a lid or foil for 1 minute. If the cheese hasn't melted, drizzle 1 tablespoon of water into the pan and cover to steam for 30 seconds to 1 minute. Fold them over and serve. Repeat the procedure with the remaining two wraps and remaining ingredients
Notes
Nutrition Facts
Philly Cheese Steak Wraps
Amount Per Serving
Calories 445
Calories from Fat 288
% Daily Value*
Fat 32g49%
Carbohydrates 3g1%
Protein 28g56%
* Percent Daily Values are based on a 2000 calorie diet.
Nutrition
Calories:
445
kcal
|
Carbohydrates:
3
g
|
Protein:
28
g
|
Fat:
32
g
|
Fiber:
1
g
Bacon and Egg Breakfast Wraps with Avocados (low carb, keto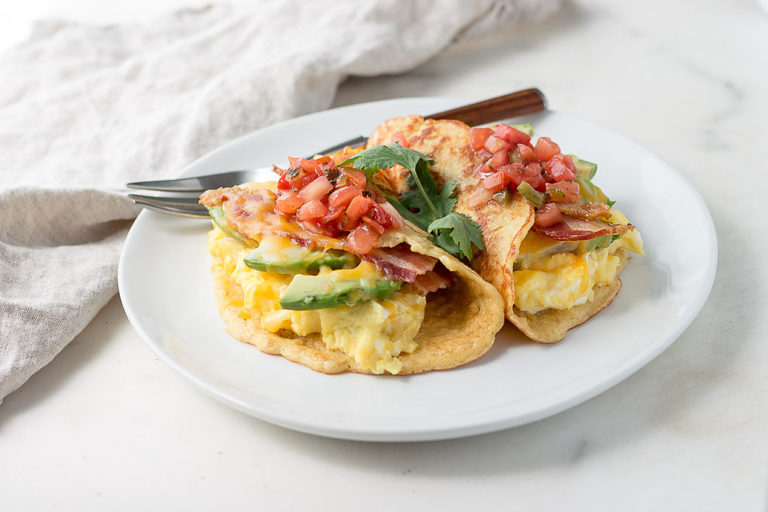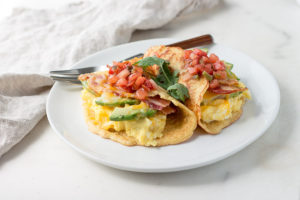 Almost Zero Carb Wraps (keto, low carb)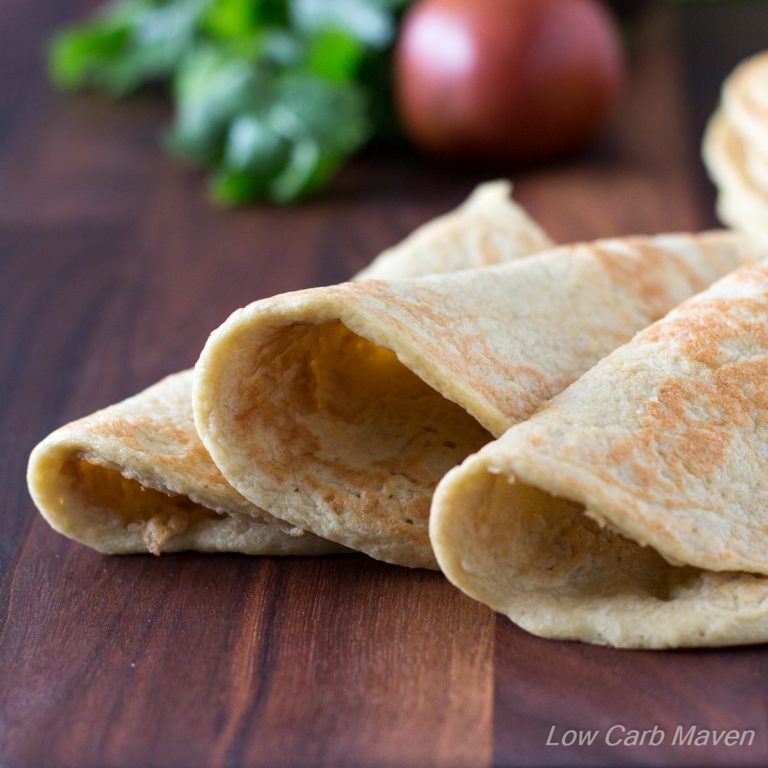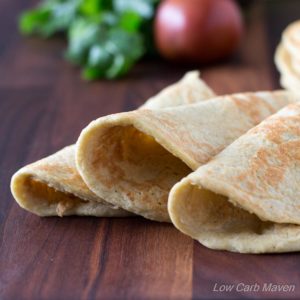 Zucchini Breakfast Boats (low carb, keto)