Are you looking for great low carb keto snacks? Read my review of the March Keto Krate box subscription and this month's fantastic products.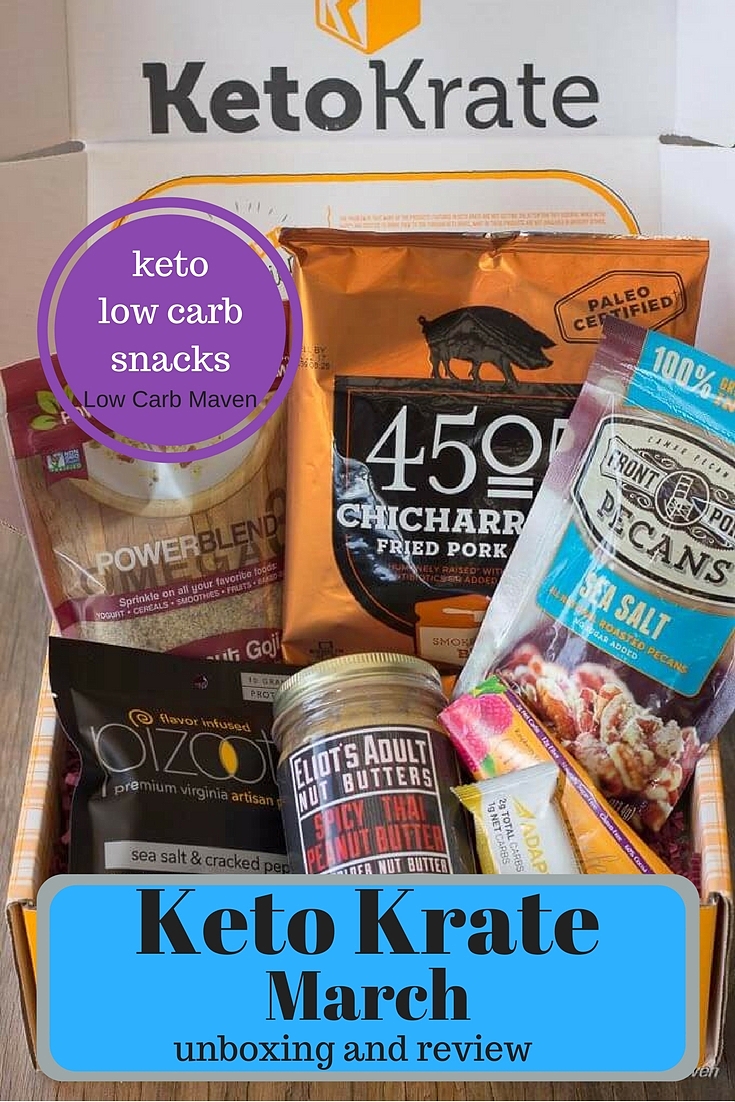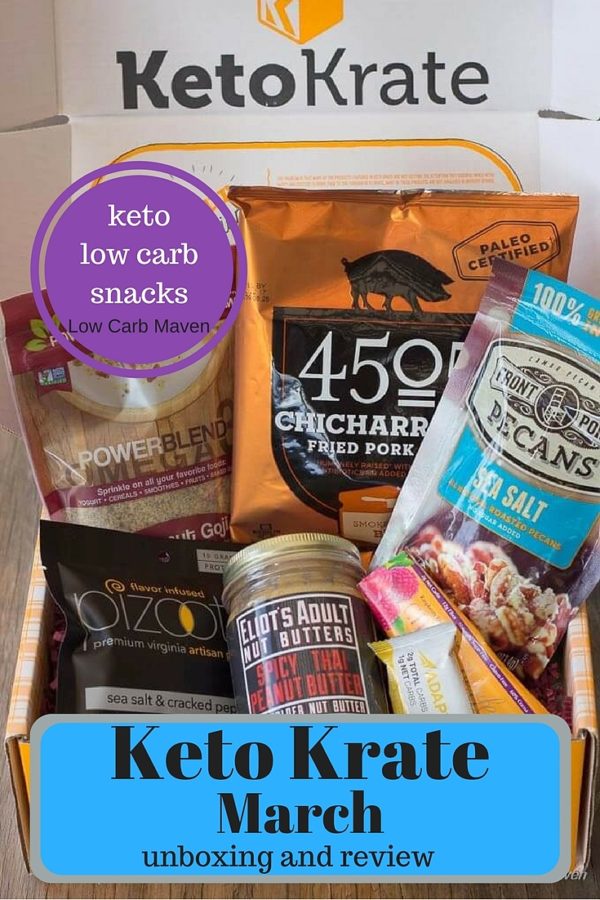 (This post contains affiliate links. Purchasing through a link will result in my earning a small commission at no additional cost to you. This helps me continue to provide free recipes.)
It's time for my monthly review and unboxing of my March Keto Krate subscription. I look forward to receiving my box each month and really enjoy trying all of the keto approved snacks and new products. This was my favorite box yet – really!
Why Keto Krate?
They search out the best low carb keto snacks to be able to offer a nice variety of quality products. Then, they package them up and send them to your front door. This supports start up and small business by spreading the word of new products. I like that.
What is Keto Krate?
Keto Krate is a monthly box subscription service that delivers low carb keto approved snacks right to your door. You can expect to receive 6-8 keto items in your keto krate along with $20 in discount codes. The products range from savory or sweet snacks, protein bars, breakfast items, drinks, dressings, flavorings and sweet treats. None of the products contain maltitol – your blood sugar and tummy will thank you for that one!
Who buys Keto Krate?
Are you a bonafied new product junkie? Are you always searching for new keto snacks? Yes? Then this is for you. It's also a great way to sample new low carb and keto products. Keto Krate is the perfect gift for those people in your life who are hard to buy for – we all have someone like that in our families, right?
MARCH PRODUCTS:
To Order your subscription of Keto Krate click here.