Easy low carb rolls made with the fathead dough recipe have a great bread-like texture. Make the perfect dinner rolls and sandwich rolls in minutes.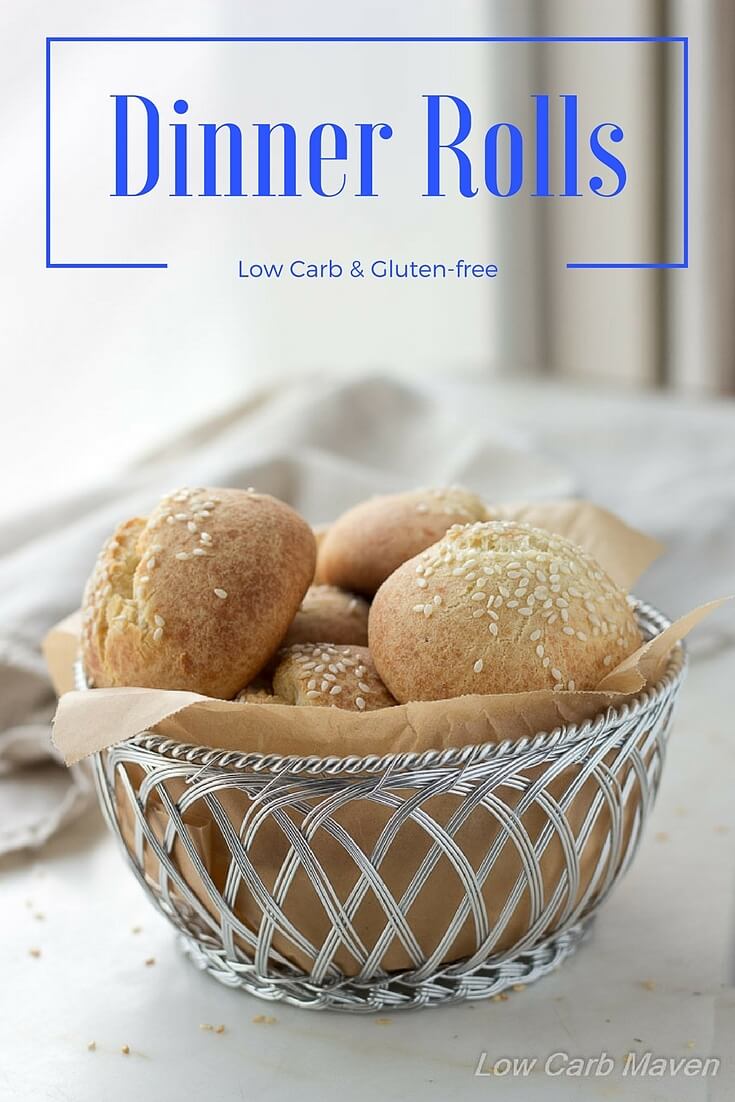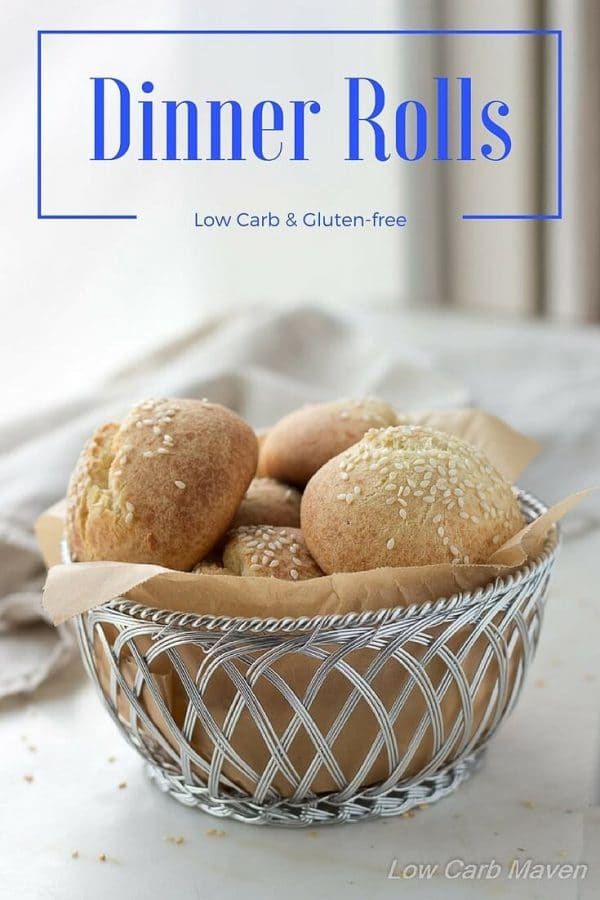 While I was growing, up we had bread with every meal. Sometimes it's form changed based on where we lived and what was for dinner. We equally liked biscuits, tortillas, bolillos, sourdough bread, crackers, cornbread, muffins and dinner rolls. There were no favorites – it was BREAD after-all. At the time, the concept of low carb rolls was unheard of.
I never subscribed to the "bread with dinner" thinking myself, but I admit to missing the occasional roll. Some dinners are made for rolls; soups and stews come to mind as do pot roasts and entrees served with a delicious pan sauce. These meals need a little "something" to sop-up those lovely flavors.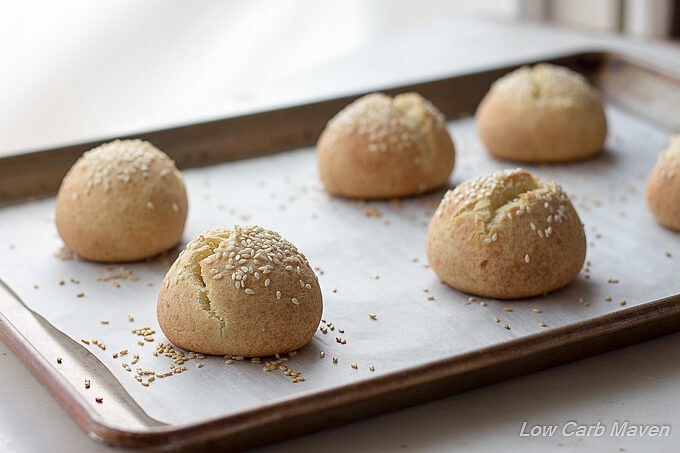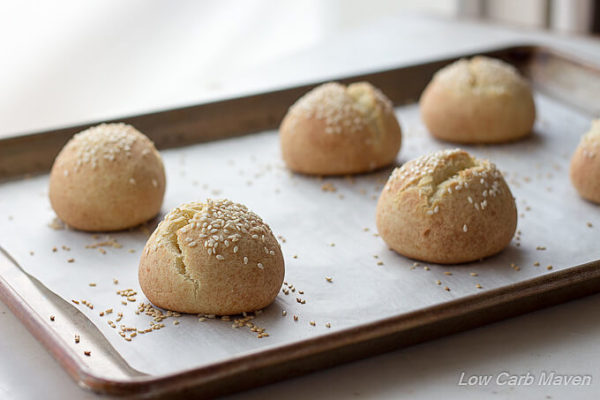 Thanks to the hard work and creativity of low carb home cooks and bloggers, we have several low carb roll recipes available to us. Some are made with coconut flour or almond flour, other recipes call for psyllium powder, and still others combine separated eggs and cream cheese (like Oopsie rolls and cloud bread). Yes, they are each tasty in their own way, but we've made concessions.
But with this recipe, you don't have to. It is so easy that you'll have the dough made in 5 minutes flat. And since the rolls bake in 12 minutes, you'll have great tasting low carb rolls ready for dinner in no time! We can thank the versatile fathead dough recipe and CookysCreations original recipe for our new bread friend.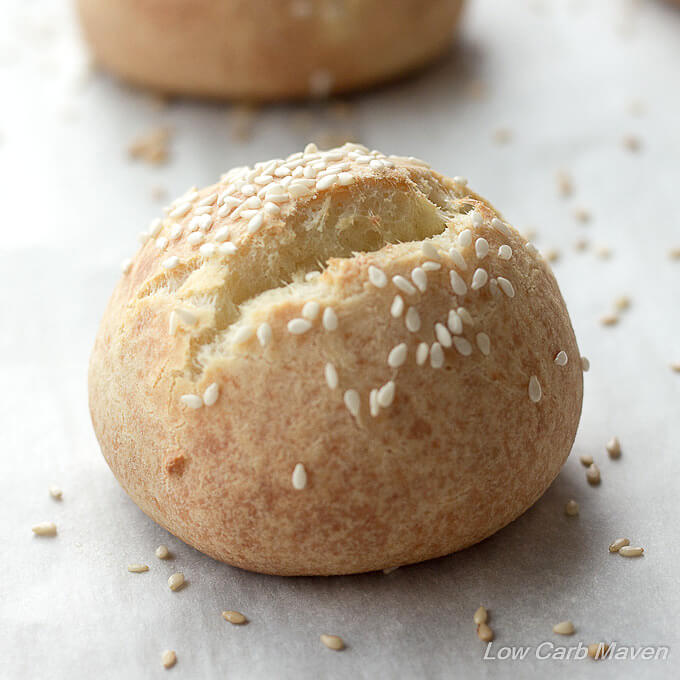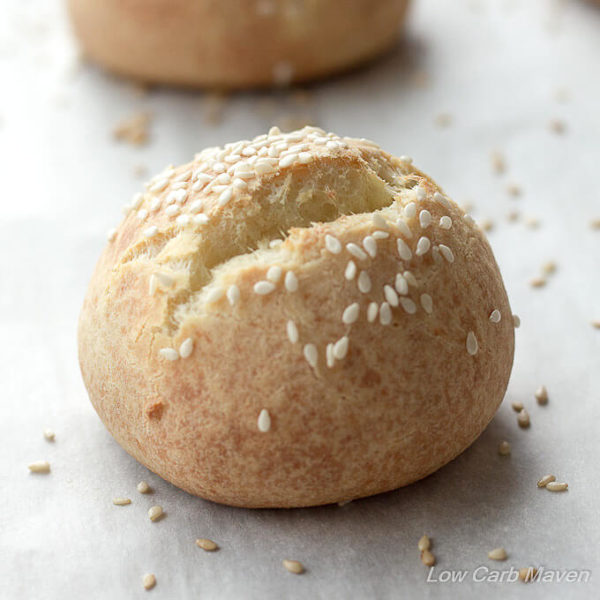 How to Make Low Carb Rolls
Melt mozzarella and cream cheese together. Add the cheese to a food processor and process with an egg until completely combined. Add the dry ingredients and process again. Freeze for 15 minutes, shape with oiled hands, place on a lined baking sheet and bake. It couldn't be easier.
[NOTE:] These are not exactly the same texture as real bread rolls, but are the closest I've had in years. The protein powder helps provide a really nice bread-like texture. If you don't have protein powder or don't like it, try subbing coconut flour or oat fiber (NOT oat flour). Oat fiber is not certified gluten-free so it's not for celiacs. (UPDATE: A reader let me know that the Trim Healthy Mama brand of oat fiber is certified gluten-free)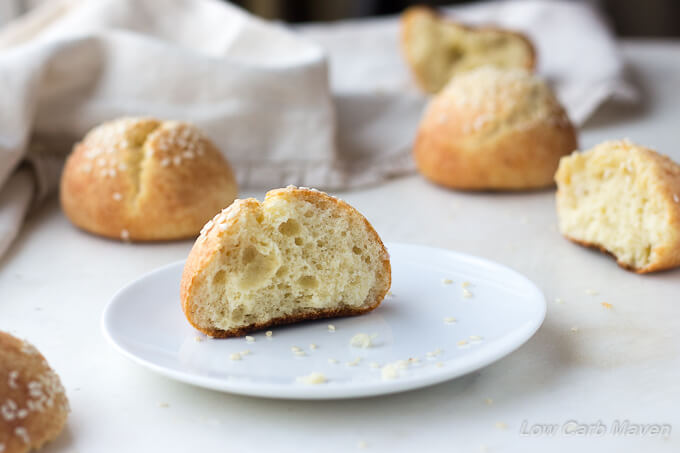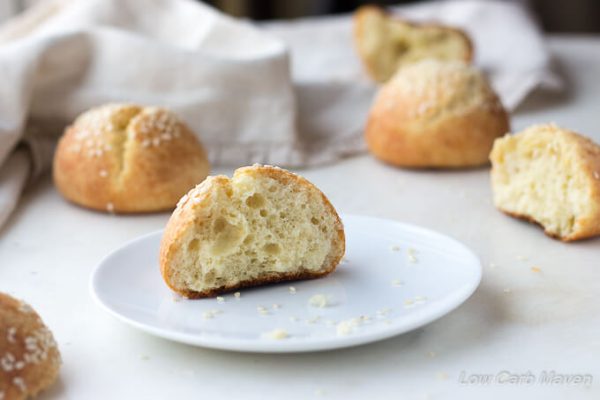 Due to nutrient dense ingredients, these low carb rolls are hearty and filling.
Each low carb roll is 2 net carbs!
[This post and recipe may contain affiliate links. Purchasing through a link may result in my earning a small commission.]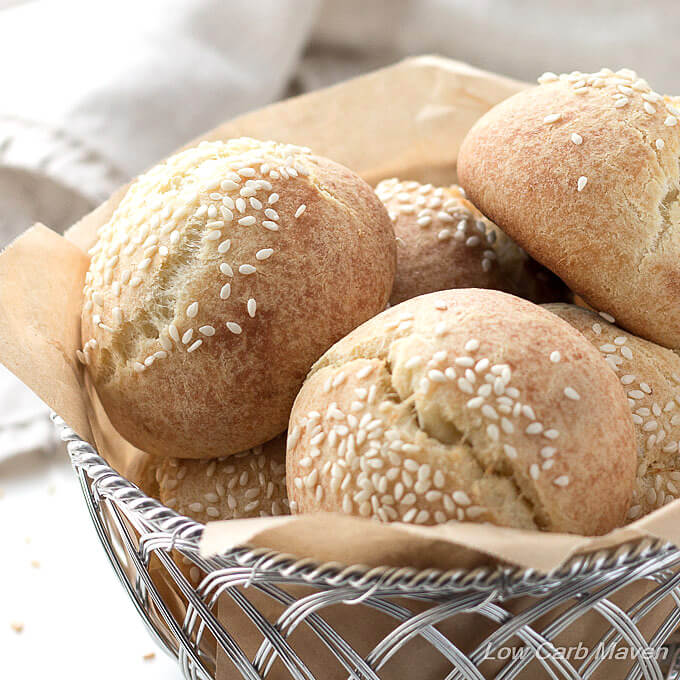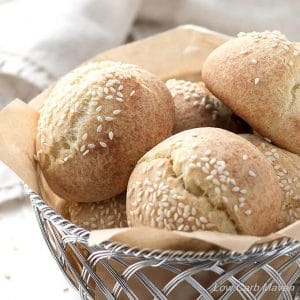 Easy Low Carb Roll Recipe with Fathead Dough
Easy low carb rolls made with the fathead dough recipe have a great bread-like texture. Make the perfect dinner rolls and sandwich rolls.
Print
Pin
Rate
Ingredients
1 1/2

cup

shredded part skim mozzarella cheese

2

ounces

cream cheese,

cubed

1

large

egg

1 1/4

cup

almond flour

2

tbsp

whey protein powder

(or coconut flour or oat fiber or 1/4 c. more almond flour

1

tsp

baking soda

(or 1 tbsp baking powder)
Instructions
Melt the mozzarella and cream cheese together in a microwave-safe bowl at full power for 1 minute. Stir, then heat another 30-45 seconds, it should be molten. Scrape the cheese into the bowl of a food processor and process until thoroughly mixed. Add the egg and mix until blended.

Add the dry ingredients to the food processor and process until thoroughly combined (about 10-15 seconds).

Spray a piece of cling film with oil and scrape the bread dough onto the center of the cling film. It is VERY STICKY. Gently shape the dough into a disk or rectangle and place in the freezer to cool until the oven is ready. (NOTE: if your dough is not very sticky, then it does not need to go into the freezer.)

Preheat the oven to 400 degrees F and position the rack to the middle of the oven. Line a cookie sheet with a piece of parchment or a Silpat. (NOTE: I place an old metal pie plate in the bottom of my oven while preheating. Then, I add about 6 ice cubes to it when the rolls go in. This forces them to rise.)

When the oven is ready, remove the dough from the freezer and cut into 8 pieces. The dough will stick like crazy to the knife. It's' okay.

Lightly oil your hands and gently roll a portion of dough into a ball and drop it onto the prepared cookie sheet to flatten the bottom. Repeat the process for the remaining dough. Sprinkle with sesame seeds, poppy seeds, or dehydrated onion, pressing very gently into the dough to adhere.

Bake for approximately 13-15 minutes. The dough will brown and may split. Enjoy. Keep extra rolls in the refrigerator (or freezer) and gently warm before eating.
Notes
*Baking powder is not needed in this recipe as the acid in the cream cheese reacts with the baking soda, activating it. BUT, if you aren't getting a nice rise from the rolls, use 1 TBSP of baking powder instead. (Because they are gluten-free, they will shrink a little as they cool.) MORE NOTES: 
I reduced the brown color in the photos with my photo editor. My rolls get brown. 
I used protein powder and baking soda for the rolls in the photos. People complained that their rolls didn't rise with the baking soda, so I removed that and left the baking powder.
I used the bakers trick of preheating a metal pan in the bottom of the oven and added about 6 ice cubes when I put the rolls in the oven. This makes a nice moist environment and encourages them to rise.
Just like yeast doughs, the mozzarella dough takes some time to get used to. If it's too warm, it's very sticky and hard to handle. If it's not overly warm, you don't need to put it into the freezer.
I shaped them into perfect round balls and dropped them from a few inches onto the sheet pan. Then, I baked them. I have found that egg washes, although they help any seeds stick to the outside, are completely absorbed into the dough and do not leave a nice shiny surface like regular dough does.
Holes… I handled the dough very gently when I made these. Perhaps that's why mine had more holes?
The texture is not exactly like real rolls. As they cool, the fat from the cheese firms up and the texture becomes firm and may even seem a little dry. Warming them gently will help them soften up again.
Nutrition Facts
Easy Low Carb Roll Recipe with Fathead Dough
Amount Per Serving
Calories 165
Calories from Fat 117
% Daily Value*
Fat 13g20%
Sodium 104mg5%
Carbohydrates 3g1%
Protein 10g20%
* Percent Daily Values are based on a 2000 calorie diet.
Nutrition
Calories:
165
kcal
|
Carbohydrates:
3
g
|
Protein:
10
g
|
Fat:
13
g
|
Sodium:
104
mg
|
Fiber:
1
g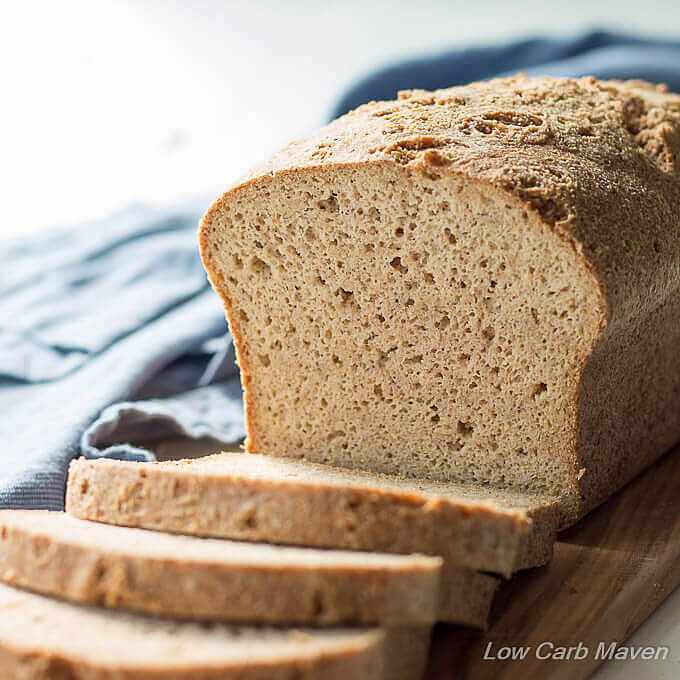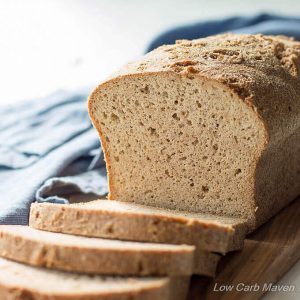 Best Low Carb Keto Psyllium-Flax Bread Recipe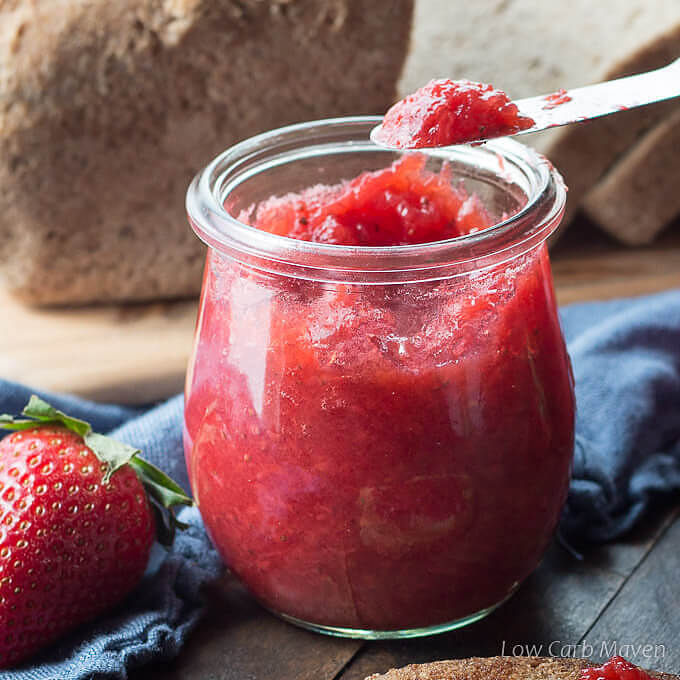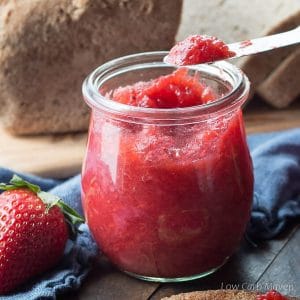 Low Carb Sugar-free Strawberry Jelly (Jam)