A low carb banana cream pie almost like grandmother made — except that this one is low carb and gluten-free. This pie takes two basic recipes and blends them together to make something that reminds me of my childhood.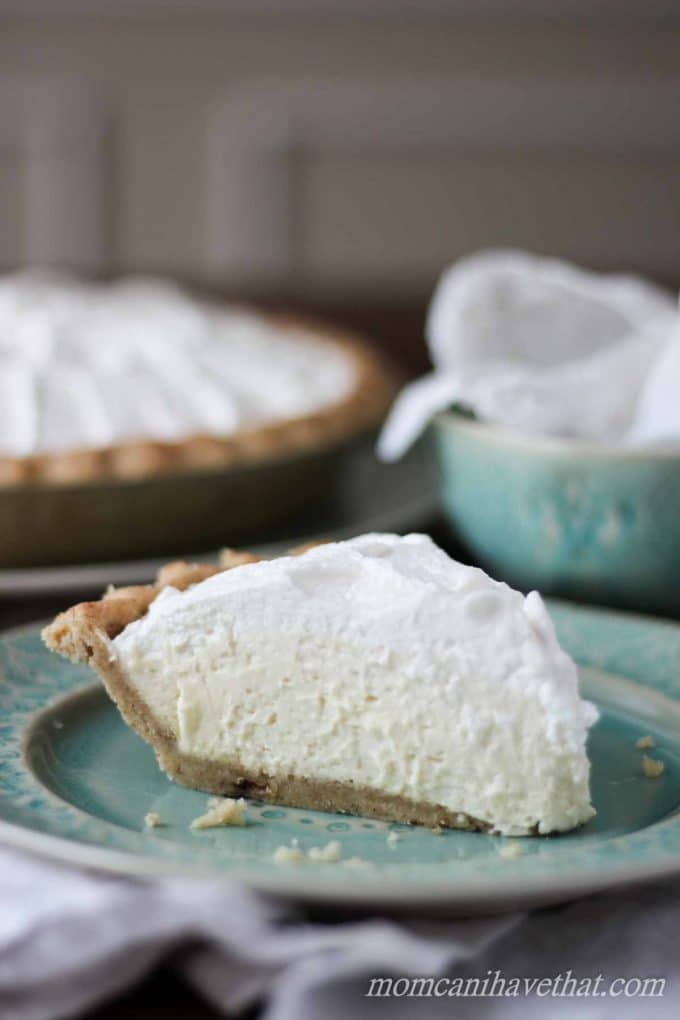 Today I received a post card from my loved ones who have been on a two week vacation. My husband and both kids each took their turn writing something loving and telling me how much fun they are having. They were vacationing at Santa Maria Island in Florida for a week and now are on a cruise which takes them to Jamaica, Grand Caymen, and Cozumel before returning to Florida. I will be happy to have them home on Sunday.
It's funny. When my mother asked me last week if I missed them, I told her no — which was the truth. She stammered about how it was strange that I didn't miss them. This is a woman who after dropping my brother and me off at Summer Camp, insisted that she and my father go camping near the Summer Camp because she missed us. She has a soft heart.
But it's true, I didn't miss them. They texted me all day long and Facetimed me twice a day. It wasn't until Sunday that the panic set in. I knew that I wouldn't be able to talk to them at all until they arrived back in Florida – which is this Saturday. So here it is Humpday (no humpday jokes please) and I know that the end is in sight. Yea!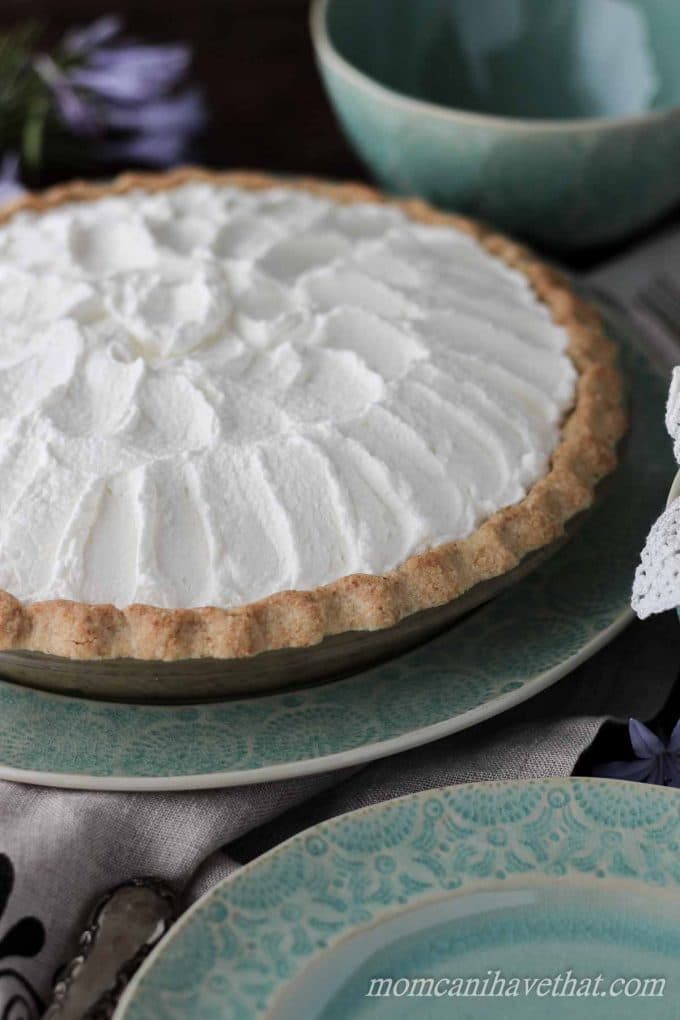 Now, I know I said that I was going to post a Low Carb Chocolate Lasagna today, but I wanted to try one more round of photographs before I posted it, so I decided to make this yummy banana cream pie instead. I hope you don't mind. It's really good and I'm not even sorry that I ate that slice right after taking photos or even that my family wasn't here to have a piece. Now that wasn't nice to say, was it. It's okay, this pie is so easy to make that I can whip one up in no time.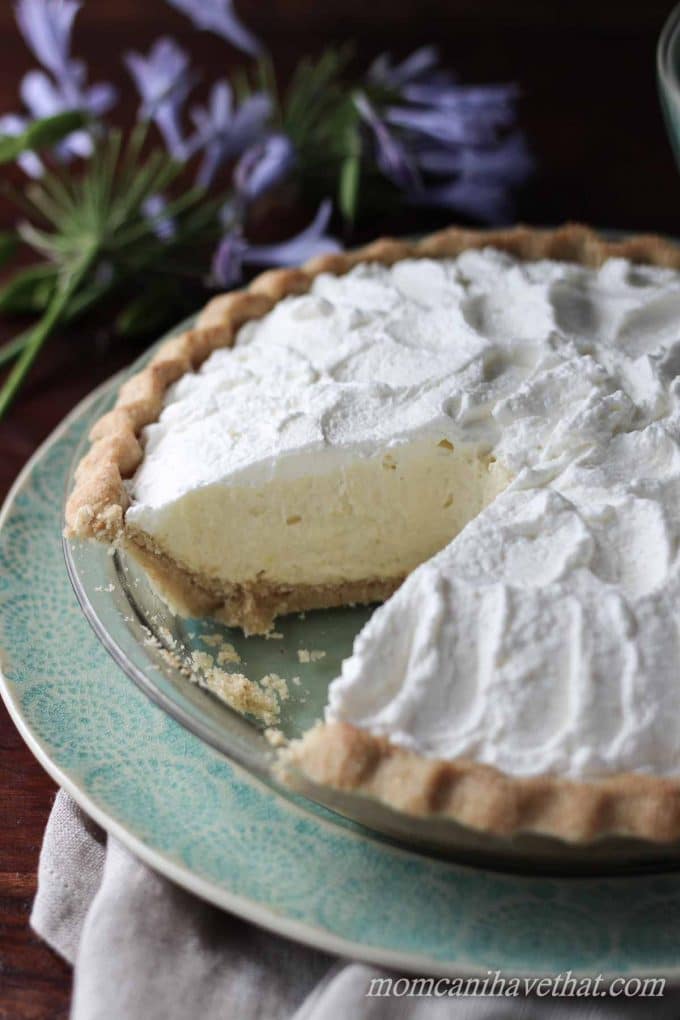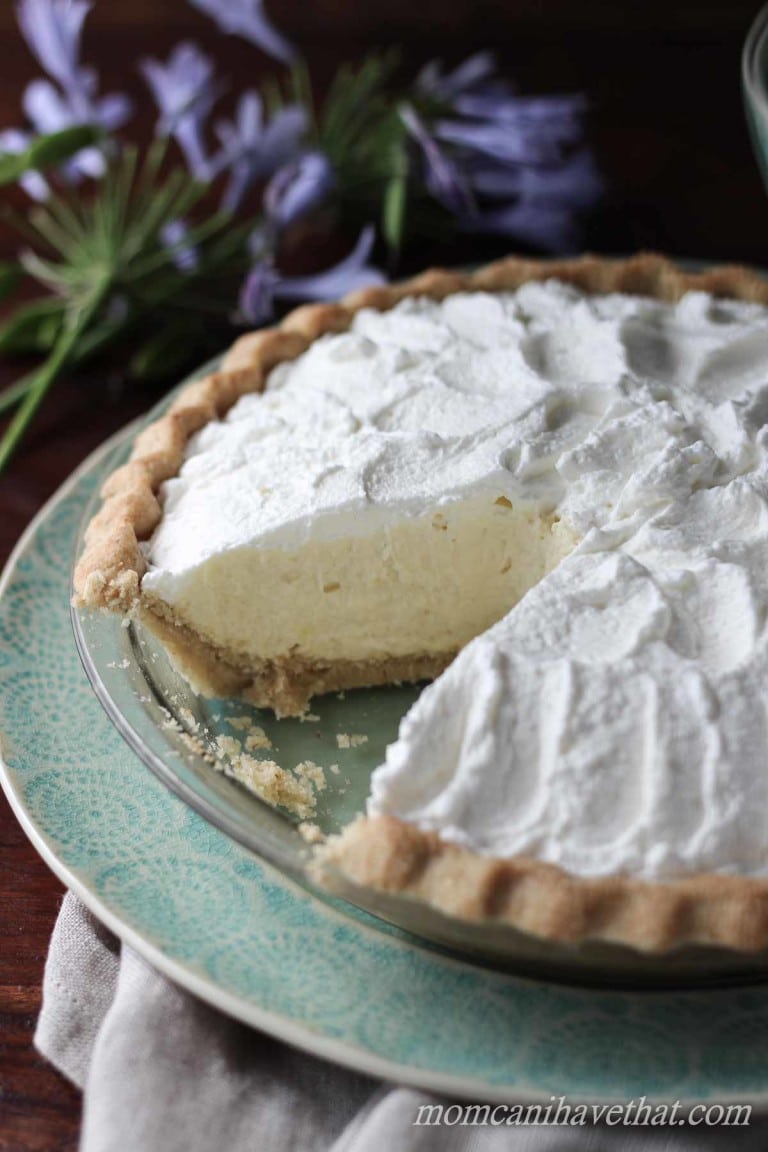 As I mentioned this low carb banana cream pie combines two basic recipes; low carb walnut pie crust and  low carb vanilla pastry cream. That's why I preach so much about learning the basics. Knowing the basics will give you lots of possibilities. Let's look at some:
change the crust and the flavor profile changes: walnuts, pecans, almonds or hazelnut crusts would all be great
add vanilla to the pastry cream for a vanilla cream pie, banana extract for a banana cream pie, almond extract for an almond cream pie
using coconut milk pastry cream and adding coconut results in a coconut cream pie
spread a thin layer of sugar-free chocolate on the bottom of the crust before adding the filling or add shaved chocolate to the top
add cocoa powder to the whipped cream and change the recipe again
using chocolate pastry cream and adding banana extract results in a chocolate banana cream pie
Isn't this fun?
Go have some fun in the kitchen and make this pie!
Low Carb Banana Cream Pie is 5 net carbs per serving
[Disclosure: This recipe contains affiliate links .]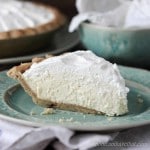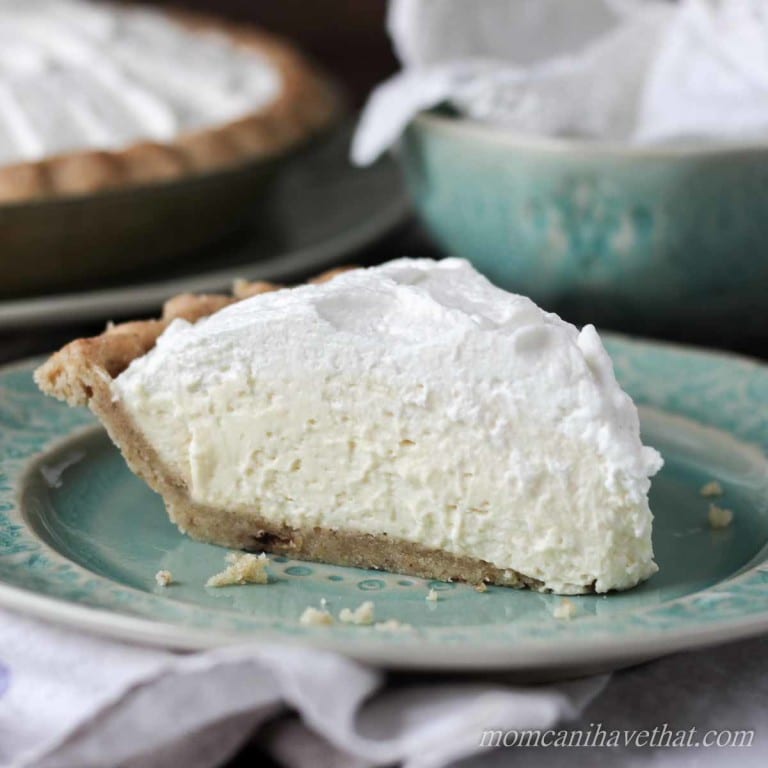 Gluten-Free, Low Carb Banana Cream Pie
A banana cream pie almost like grandmother made -- except that this one is LOW CARB and GLUTEN-FREE. Three basic steps makes it a breeze to put together!
Ingredients
Low Carb Crust
1

batch Low Carb Walnut Pie Crust

as per directions
Banana Cream Filling
1

cup

heavy cream

1/3

cup

almond milk

1/3

cup

erythritol

2

tablespoons

cornstarch

(or arrowroot)

1/8

teaspoon

xanthan gum

3

large

egg yolks

2

large

eggs

1

teaspoon

vanilla

1

teaspoon

banana extract

1

pinch salt

2

tablespoons

butter

1/2

teaspoon

stevia glycerite
For Filling and Topping
1 1/2

cups

heavy cream

your favorite sweetener to taste

powdered if granulated
Instructions
Make the Low Carb Walnut Pie Crust as per instructions or use your favorite recipe for low carb pie crust. Cool completely.

Banana Cream Filling: Ready a strainer by the stove.

Place the cream and almond milk in a medium sauce pan, and turn the heat to medium - low.

Add the erythriltol, cornstarch, xanthan gum and salt to a medium heat-proof mixing bowl and mix together with a small whisk. Separate 3 of the eggs adding the yolks to the dry ingredients in the bowl. Add the two whole eggs to the bowl and whisk together.

If bubbling and simmering hasn't occurred around the sides of the saucepan, turn the heat up to medium until it does. Then turn-off the heat and while whisking the egg mixture continuously, pour all of the cream into the mixing bowl in a thin stream.

Put the pot back on the stove and scrape the egg and cream mixture into the pot. Quickly rinse out the bowl, swipe with a paper towel, and set next to the stove with the strainer over the top.

Turn the heat to medium low and begin whisking the pastry cream. Nothing will happen for about 2½ minutes and then it will start to thicken-up slightly. Whisk a little faster. At about the 3 - 3½ minute mark, it will begin to thicken. Whisk briskly and cook for 1 minute more BUT don't let the mixture boil or the eggs will scramble.

Turn off the heat and remove the pot from the stove, still whisking briskly for another minute. Whisk in the vanilla, banana extract,

stevia glycerite

and butter. Then, pour the pastry cream through the strainer, catching any cooked egg bits.

To cool, push a piece of plastic wrap right on top of the surface of the pastry cream and place in the refrigerator OR make a water bath by putting ice and water in a large bowl, setting the smaller bowl with the pastry cream into the water bath, and stirring until cool. Then cover and refrigerate.

Whipped Cream: Whip the cream until firm but not totally stiff. Sweeten per your taste.

Assembly: Remove the banana cream filling from the refrigerator and beat it with a hand mixer until it is lightened a little - just 30 seconds or so. Add 1/4 of the whipped cream to the filling and fold it in with a rubber spatula. Add another 1/4 of the whipped cream, again folding it into the filling.

Put the filling into the crust and smooth to the edges. Add the remaining whipped cream to the top and spread over the low carb banana cream filling.

Refrigerate several hours before serving.
Recipe Notes
If divided into 12 servings: (5 net carbs)
Calories: 398, Fat: 39, Carbohydrate: 8, Fiber: 3, Protein, 8.
Nutrition Facts
Gluten-Free, Low Carb Banana Cream Pie
Amount Per Serving
Calories 478
Calories from Fat 423
% Daily Value*
Total Fat 47g 72%
Total Carbohydrates 9g 3%
Protein 9g 18%
* Percent Daily Values are based on a 2000 calorie diet.
Signup for my Newsletter
Subscribe to get our recipies by email.