Easy and oh-so-satisfying, low carb stuffed peppers are great for keto diets. Make this family friendly meal ahead for convenience and eat leftovers for lunch the next day (or freeze for later).
Watching your carbs? Stuffed peppers have built-in portion control for easy meal planning. Bake these keto pepper recipes in the oven or cook them in the slow cooker or Instant Pot. (See instructions for all three below.)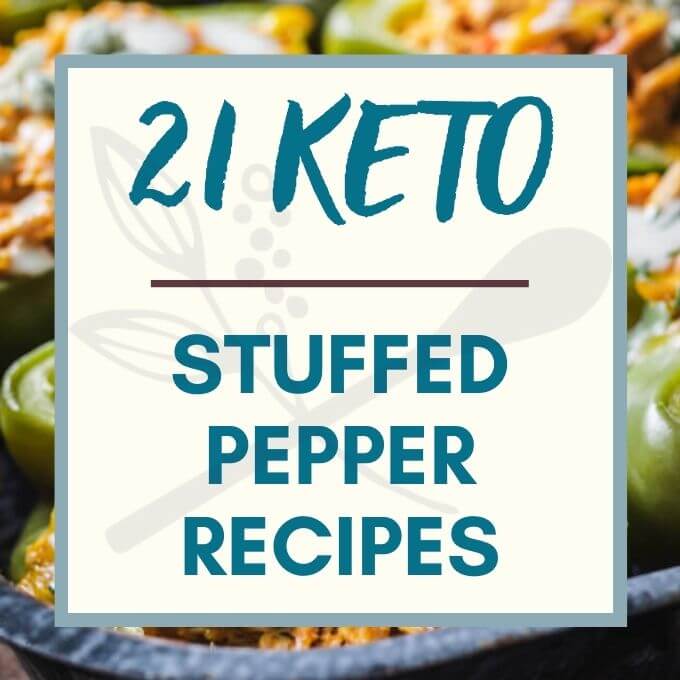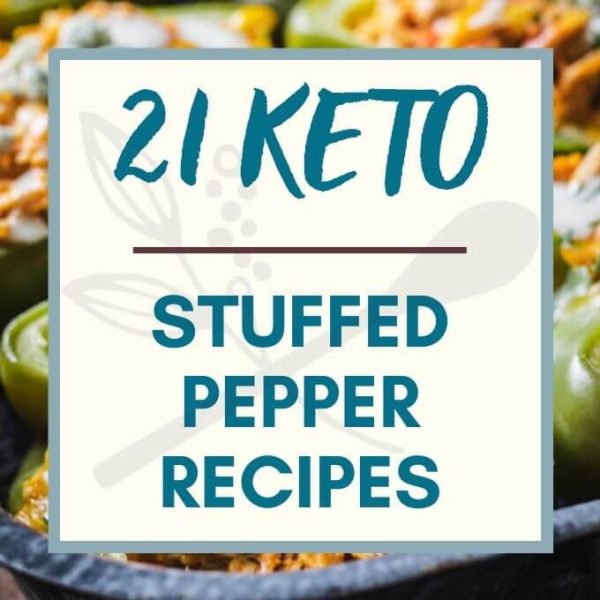 Bell Peppers Are Keto
At 4 net carb per medium green pepper, bell peppers are a great low carb vegetable for keto diets. Sweeter red, yellow and orange bell peppers are typically 4.5 net carbs per medium pepper. And while kids prefer sweeter peppers, choosing green bell peppers can save you money.
Healthy Stuffed Bell Peppers Without Rice
Make healthy stuffed bell peppers without rice to fit any low carb keto diet. Just substitute cauliflower rice for regular rice or leave out the rice altogether.
I like my peppers stuffed with a combination of cheese and ground beef, ground turkey, ground pork or ground lamb and seasonings. Keto friendly options are almost endless.
NOTE: For dairy-free stuffed peppers, try using a vegan cheese like Dayia or mixing the filling with a beaten egg.
Keto Stuffed Peppers Baked or Cooked in Slow Cooker
It's easy to cook your keto stuffed peppers in the oven or a crock pot so dinner is ready when you need it.
HOW TO BAKE STUFFED PEPPERS IN THE OVEN: Bake stuffed peppers covered at 350 F for 30 minutes and uncovered for 15-20 minutes more. Finish under the broiler if you desire more browning. (I use a 9×13 inch Pyrex casserole dish like this from Amazon.)
HOW TO COOK STUFFED PEPPERS IN THE SLOW COOKER/ CROCK POT: Place stuffed peppers in the crock pot and add lid. Cook on high for 3-4 hours or low for 6-8 hours. (I love using my casserole crock pot (affiliate link) for stuffed peppers.)
Stuffed Peppers in the Instant Pot
HOW TO COOK STUFFED PEPPERS IN THE INSTANT POT: Directions for cooking stuffed peppers in the instant pot (affiliate link) will vary depending on the recipe. Stuff peppers with a cooked filling or raw. You'll be impressed with the cooking times.
COOKED FILLING: Cook your filling per recipe directions in the instant pot on the SAUTE function. Wash pot and add trivet (steamer rack) and 1 cup (8 oz) of water. Add stuffed peppers to the pot. Place lid, turning pressure release knob to SEAL. Press "PRESSURE COOK" or "MANUAL" and set the time for 5 minutes. When done cooking, hit the "QUICK RELEASE" and let out the steam.
RAW MEAT FILLING: Cut slits on the bottom of the pepper to release grease. Mix your fillings and stuff peppers. Add trivet to Instant pot and 1 cup (8 oz) water. Arrange stuffed peppers in the pressure cooker and add the lid, turning the pressure release knob to SEAL. Press "PRESSURE COOK" or "MANUAL" and set the time for 8 minutes. Allow the electric pressure cooker to RELEASE PRESSURE for 6-8 minutes. Release the remaining pressure by turning the release knob to "QUICK RELEASE". Add any cheese to the top of the peppers and place the lid back on the pot until the cheese melts. Serve.
Reheating and Freezing Stuffed Peppers
HOW TO REHEAT STUFFED PEPPERS: Reheat stuffed peppers in the microwave or bake covered at 350 F until heated through.
HOW TO FREEZE STUFFED PEPPERS: Freeze cooked peppers individually or together as a whole meal in an airtight container or zip bag. Thaw overnight in the refrigerator before reheating.
BEST Keto Stuffed Peppers Recipes