Are you on the lookout for low carb ketogenic snacks for your LCHF diet? Do you find it exciting to find and try new low carb snack options? Read this Keto Krate December Review and learn about the latest and greatest keto products.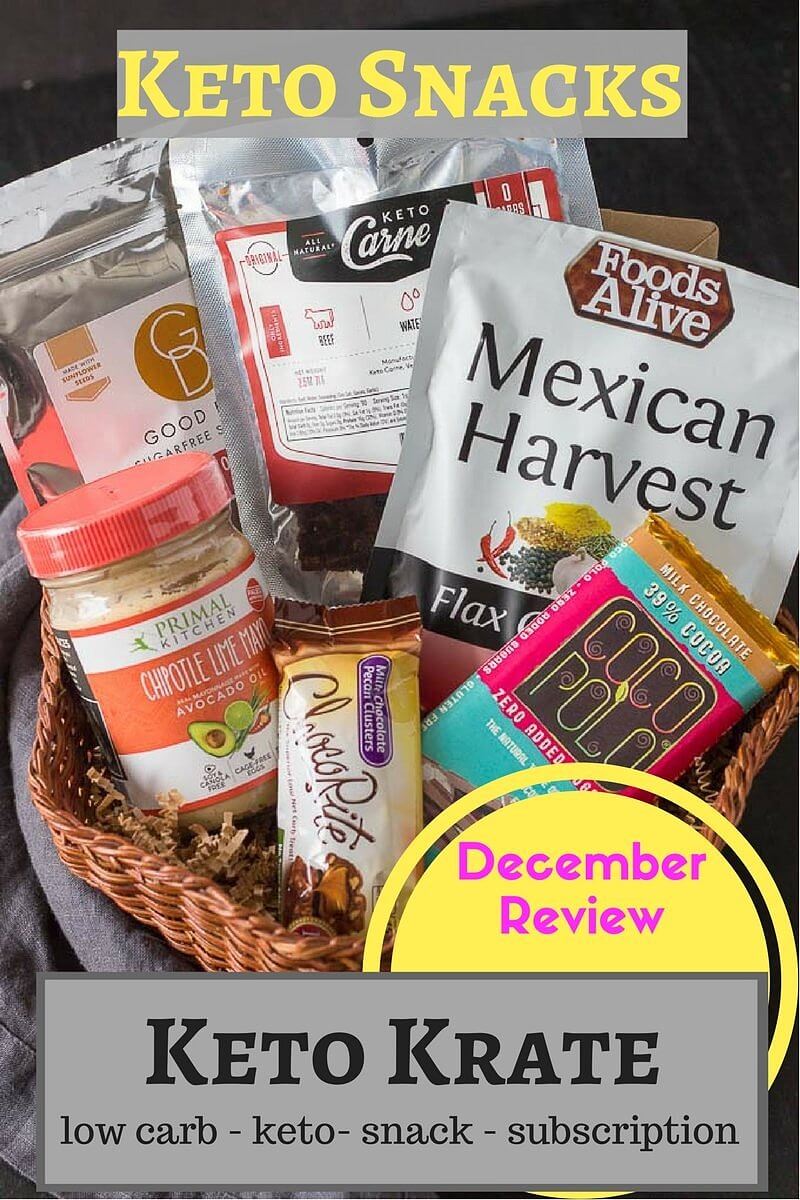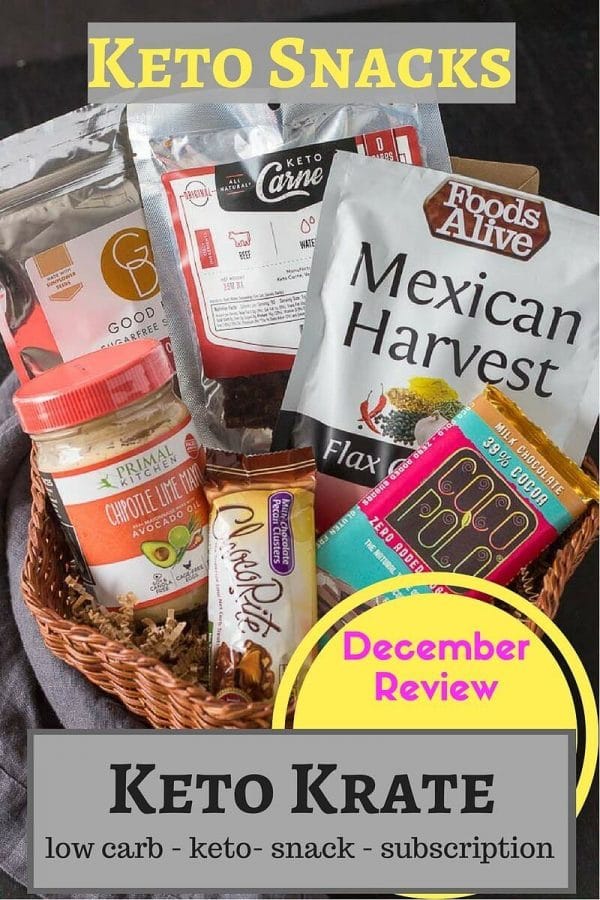 The Keto Krate December delivery was much anticipated at my house. We look forward to the new products sent to our door each month. Some people spoil themselves with trendy coffees and teas, but I enjoy trying the latest healthy low carb keto snacks from people who are also passionate about health. This months Keto Krate contained 6 high quality products that we really enjoyed as well as $20 in discounts codes to re-order our favorites.
Give a Keto Krate subscription – the ultimate keto gift for the New Year.
Holiday Promo – 25% off for December
Here's what's special about Keto Krate. They search out the best keto snacks to be able to offer a nice variety of quality products. Then, they package them up and send them to your front door. You can expect to receive 6-8 keto items in your keto krate along with $20 in discount codes. The products range from savory or sweet snacks, protein bars, breakfast items, drinks, dressings, flavorings and sweet treats. None of the products contain maltitol – your blood sugar and tummy will thank you for that one!
Not everyone will be interested in subscribing, but if you are a bonafied new product junkie like I am, it's a great way to sample new products. It's also the perfect gift for those people in your life who are hard to buy for – we all have someone like that in our families, right? Keto Krate might be the perfect thing for them! Also, if you're the type to get bored of food quickly and are always on the hunt for something new, this service may especially appeal to you.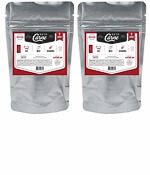 Keto Carne is fantastic tasting beef jerky made with three ingredients: beef, water and seasonings. It contains no sugar, making it the perfect portable high protein keto snack. It is very chewy, which is great for signaling the brain you are eating, but probably not suitable for kids. It was very tasty.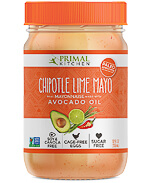 Primal Kitchen Chipotle Lime Mayo: Primal Kitchen, started by Mark Sisson of Mark's Daily Apple promises healthy, nutrient dense products free of sugar, gluten, dairy, soy and canola. I haven't tried this product yet, I opened the jar and it smells amazing. I look forward to using it on my Almost Zero Carb Wraps!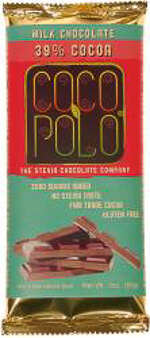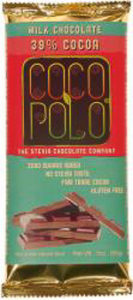 Cocoa Polo 39% Milk Chocolate is insanely delicious. Sweetened with non-GMO erythritol, stevia and inulin from chicory, each serving has 4 grams of sugar (from the milk) and 5 net carbs. They offer several flavor varieties. Their dark chocolate bar contains 1 net carb. I will be trying all of their flavors.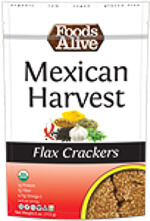 Foods Alive Mexican Harvest Flax Crackers are an organic, non-GMO, vegan, Kosher, and raw cracker that seasoned to taste like tacos. The seasoning is great, but I thought that the crackers – although crispy and crunchy, were a little slimy. After having several I really enjoyed the flavor. They are a sturdy cracker perfect for dips. They offer 7 varieties.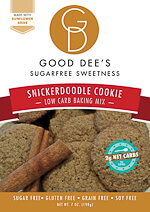 Good Dee's Snickerdoodle Cookie Mix is undoubtedly the easiest and tastiest low carb cookie mix I have tried – just add oil or butter and 1 egg. I had my 8 year old son mix them for me! The cookies are crispy and delicious. Made from sunflower seeds, they're perfect for those with nut allergies. Each cookie is 2 net carbs.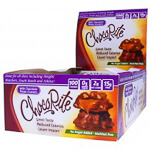 Choco Rite Milk Chocolate Pecan Clusters from Health Smart Foods were the treat of the week. Sugar free caramel covered in pecans and chocolate were a great take on pecan turtles. The candies are sweetened with glycerine, sucralose, prebiotic fiber and erythritol. Each package is 2 net carbs.
——————————————–