Try Keto Krate snack subscription service for 5-8 great low carb sugar-free snacks delivered to your door every month. Check out the Keto Krate August Review and products.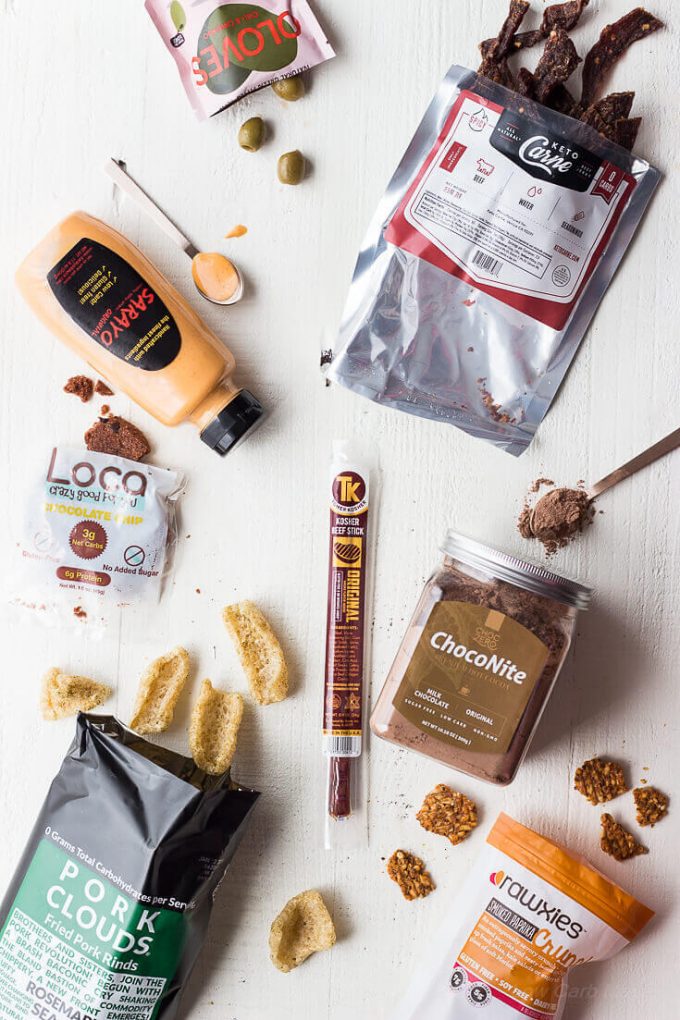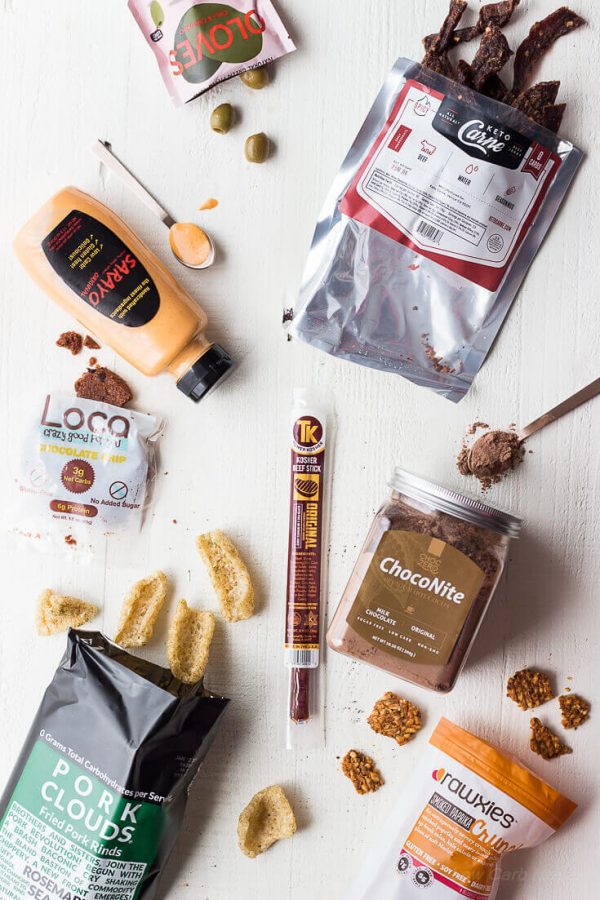 (This post contains affiliate links. Purchasing through a link will result in my earning a small commission at no additional cost to you.)
Subscribe to Keto Krate and receive 6-8 low carb keto approved snacks (& $20 of discount codes) delivered right to your door. The products range from savory or sweet snacks, protein bars, breakfast items, drinks, dressings, flavorings and sweet treats. None of the products contain maltitol – your blood sugar and tummy will thank you for that one!
Keto Krate procures the best low carb keto snacks and delivers them to your front door. This supports start-up and small business by spreading the word of new products. I like that.
If you are a bonafied new product junkie or are searching for new keto snacks, then this is for you! It's a great way to sample new low carb and keto products. Keto Krate is the perfect gift for those people in your life who are hard to buy for – we all have someone like that in our families, right?
August Keto Krate Review and Products:
Oloves Marinated Olives. Great tasting olives in a cute little package. I'm a big fan of olives and really appreciated being able to have these in a grab and go pack.
Keto Carne Spicy Beef Jerky. I have never been disappointed with any of the beef jerky selections sent by Keto Krate. Keto Carne's ingredient list is short and simple: Beef, water, seasonings. It's always a pleasure receiving this in my Krate.
Sarayo Spicy Mayo. This mayo is so good I ate it on anything I could; burgers, eggs, low carb bagel sandwiches, salads. I will be sad when I run out!
Loca Low Carb Chocolate Chip Cookie. I'm a cookie monster so I was happy to see these in my box. The taste is pretty good and the texture resembles a soft store bought cookie with out the chewiness.
Tomer Kosher Beef Stick. Great. I love these things. Many of the sticks and jerky I try are pretty salty so I liked the level of seasoning in these. I thought they were just right and so good!
ChocoNite Hot Chocolate Mix. This makes a pretty decent cup of low carb hot chocolate. I was happy with the convenience of this cocoa mix and plan to make it for my kiddos all Fall/Winter.
Pork Clouds Rosemary & Sea Salt Pork Rinds. Boy was I happy to finally try Pork Clouds. They are great. I really liked the rosemary and salt seasoning on them. A real winner.
Rawxies Smoked Paprika Crunch. My son loves these and his eyes lit up when he saw them in the box. They make a great crunchy snack. They're one of my faves.
Wonder what your Keto Krate will look like when it arrives? Look for the bright orange box!