Hearty homemade hot pockets with a tangy-sweet sloppy Joe filling and an easy-to-make keto mozzarella dough (fathead dough) will have you saying WOW!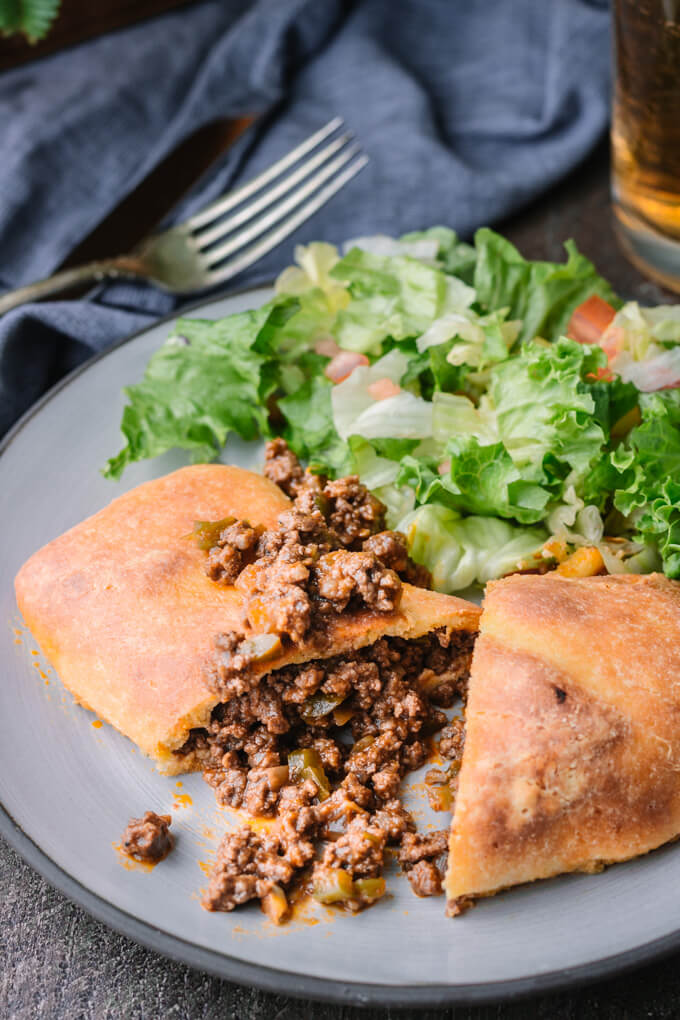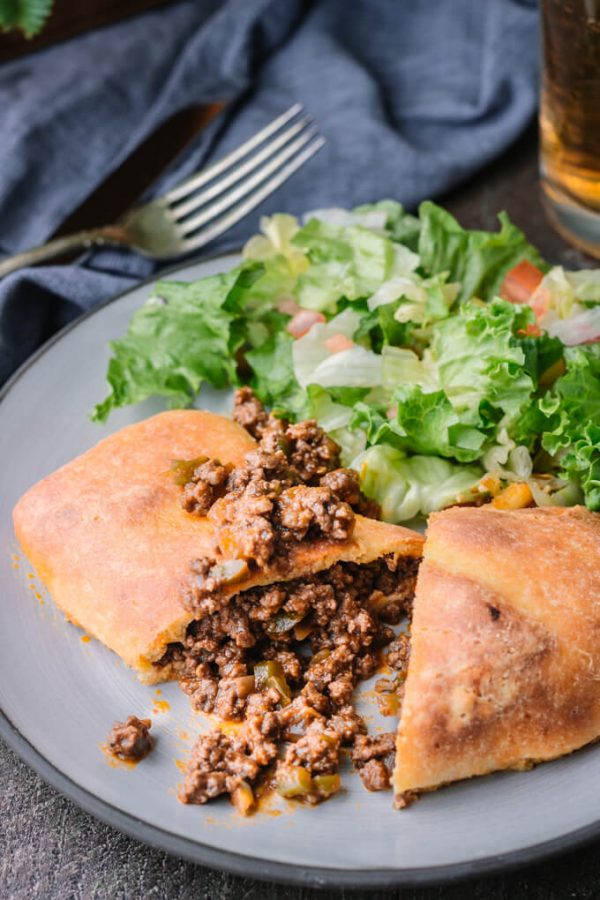 What's my new favorite dinner? Hot pockets stuffed with my delicious homemade sloppy Joe filling recipe. I can not get enough of this delicious hearty meal and neither can my family!
Next time you make sloppy Joes, double the filling set it aside (freeze it) so you can make these bad boys in minutes. You won't be disappointed.
Homemade Hot Pockets with Sloppy Joe Filling (keto!)
The ever popular hot pocket is an American version of savory hand pies. Meat pies, pasties, samosas, calzones, strombolis and empanadas are common hand pie (hot pocket) varieties found in ethnic communities across the United States. And they are all delicious!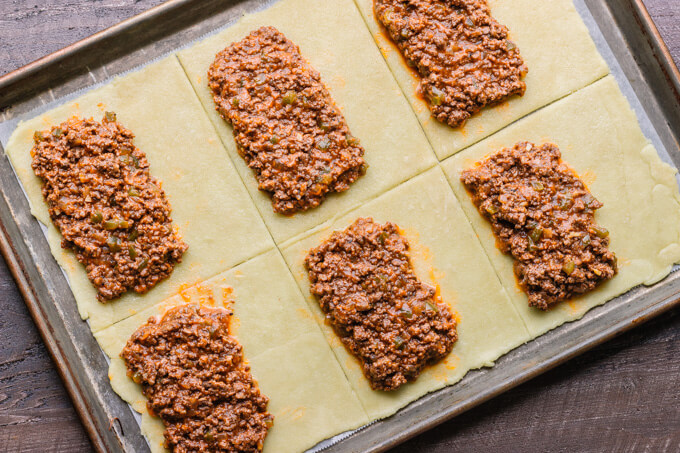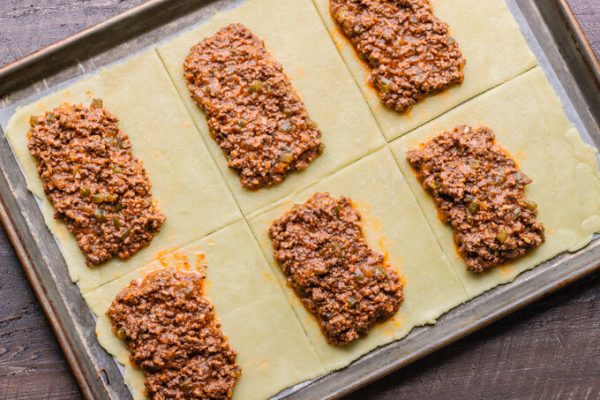 What is a hot pocket (hand pie)
Hot pockets (or hand pies) were developed to fill the need for portable meals or snacks that could be eaten in-hand while on-the-go. They can be fried or baked (baked versions are easier for home cooks) and filled with almost anything.
In America, the name hand pie brings to mind a fried dough pocket with a sweet filling (think, Mcdonald's apple pie or Pop Tarts). While the words hot pocket conjure an image of a popular processed convenience food item found in the frozen section of the grocery.
Ham and cheese hot pockets and pizza pockets are very popular, but my new favorite is a good homemade sloppy Joe hot pocket!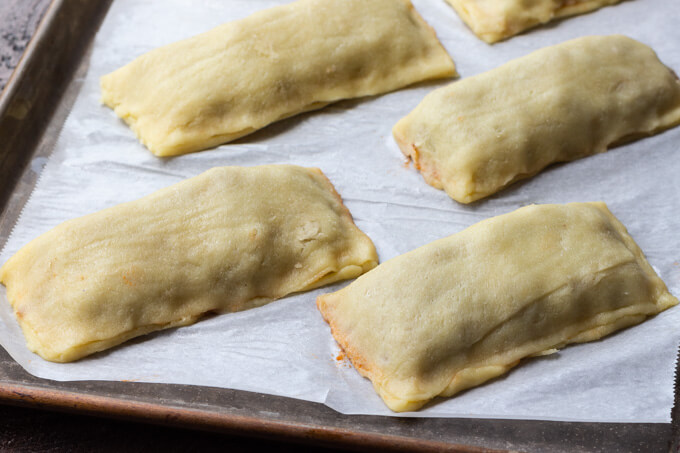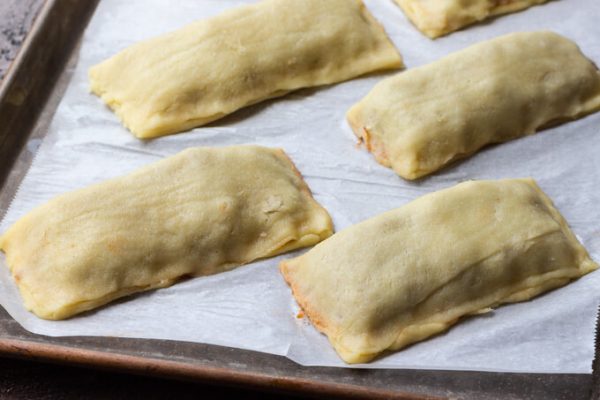 Homemade Hot Pocket Dough
To make hot pockets at home, use store bought pie dough, puff pastry dough, or pizza dough as the base or pocket. But I find that a making a quick dough from mozzarella cheese is easier and faster. Mozzarella dough (or Fathead dough) is popular with those following a low carb and keto lifestyle and takes minutes to make.
Since this is a low carb blog, I use the keto fathead dough made from mozzarella and a homemade low carb sloppy Joes recipe to keeps carbs at a minimum.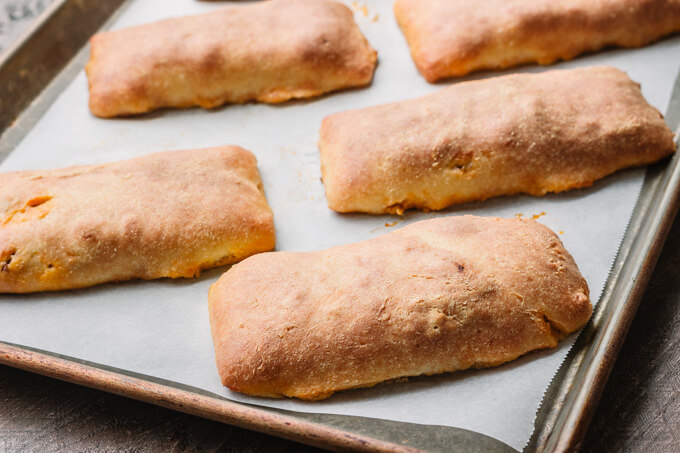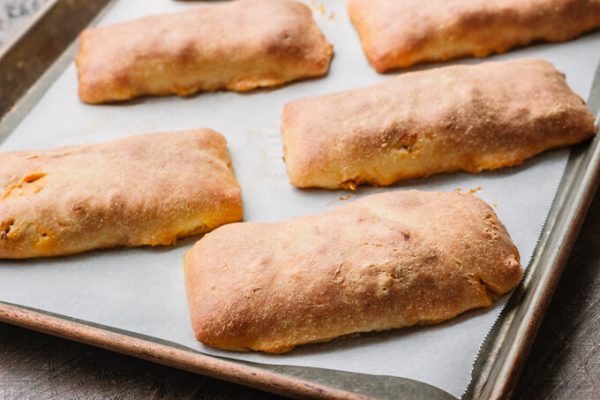 How to Make Sloppy Joe Hot Pockets
Making homemade hot pockets with sloppy joe filling is relatively easy. Make the hot pocket dough and roll it out. Cut into 6 even rectangles, add the filling to one side of the dough. Fold over and seal. Bake until the tops are browned.
To make the process even easier, I often prepare a triple batch of sloppy joe filling and refrigerate or freeze the extra. It's a great trick for advance meal planning or meal prep. It's also nice to have something in the freezer to pull out for a busy week.
This makes a great entree when served with a side salad. It's great for both lunch or dinner and keeps me full for hours.
[Post and recipe may contain affiliate links. Purchasing through a link may result in my earning a small consideration at no additional cost to you. This helps me maintain the site.]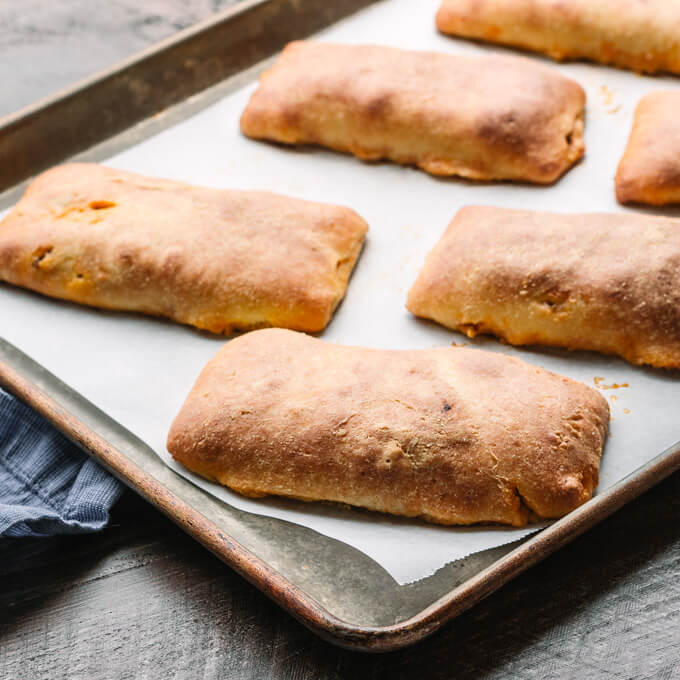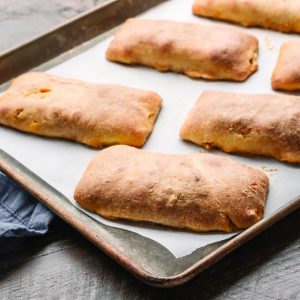 Homemade Sloppy Joe Hot Pockets (keto)
Hearty homemade hot pockets with a tangy-sweet sloppy Joe filling and an easy-to-make keto mozzarella dough (fathead dough) will have you saying WOW!
Print
Pin
Rate
Ingredients
Hot Pocket Dough
1 1/2

cups

pre-shredded mozzarella or Monterey Jack cheese

(5 oz/142 g)

2

ounces

cream cheese

1

large

egg, beaten

1 1/3

cups

almond flour*

(4 oz/113 g)

3

tbsp

whey protein powder

(makes a nice bread texture)

1/4

tsp

baking soda
Instructions
Preparation:
If you don't have sloppy Joe filling pre-made, then make your favorite recipe and let it cool in the pan. If you have leftover or pre-made sloppy Joe filling, then warm it gently in the microwave.

Preheat the oven to 400F and place the rack in the middle position. *Fluff up the almond flour with a whisk before measuring to remove lumps.
Hot Pocket Dough:
Put the Mozzarella (or Monterey Jack) cheese into a medium microwaveable bowl. Place the pieces of cream cheese on top and microwave for 1 1/2 – 2 minutes or until very well melted. Remove and stir until creamy and smooth.

Add the beaten egg to the melted cheese and stir to combine. This will take some coaxing. Add the almond flour, protein powder and baking soda. Mix with a rubber spatula until thoroughly combined. Let the dough cool for a few minutes. If it is too hard to mix, try heating it just slightly to make it soft again.

Cut two sheets of parchment big enough to cover the entire bottom of a large sheet pan. Spray them with baking spray, then using a rolling pin, roll the hot pocket dough between. I flip the whole thing over once or twice and reposition the paper, keeping the dough in the middle. Roll the dough until it is as big as the parchment paper – cutting and patching to make a rectangle with even thickness.
Assembly:
With a large sharp knife, cut the dough down the middle lengthwise, cutting it in half. Then cut the dough crosswise into thirds. (See pictures in post)

Place 1/3 cup (1/6 of the sloppy Joe filling) on to a short side of a hot pocket dough rectangle, leaving space all around. Spread it evenly on that half of the dough, keeping the space all the way around.

Carefully fold the dough over the filling and press the seams together. You can use your fingers or a fork.

Bake for 15-20 minutes or until browned on top. Serving size is 1 pocket. Net Carbs 5 g.
Storing and Reheating:
When completely cool, wrap and store in the refrigerator. Reheat in the microwave or wrap in foil and bake in the oven (or toaster oven) at 350 until warmed through.

These freeze nicely. Let thaw completely in the refrigerator before reheating.
Notes
Nutritional values reflect using my homemade sloppy Joe recipe which is linked to in the recipe. It makes approximately 3 cups and I used 2 cups (or 4 servings).
Nutrition Facts
Homemade Sloppy Joe Hot Pockets (keto)
Amount Per Serving (1 g)
Calories 379
Calories from Fat 257
% Daily Value*
Fat 28.5g44%
Carbohydrates 8g3%
Protein 23g46%
* Percent Daily Values are based on a 2000 calorie diet.
Nutrition
Serving:
1
g
|
Calories:
379
kcal
|
Carbohydrates:
8
g
|
Protein:
23
g
|
Fat:
28.5
g
|
Fiber:
3
g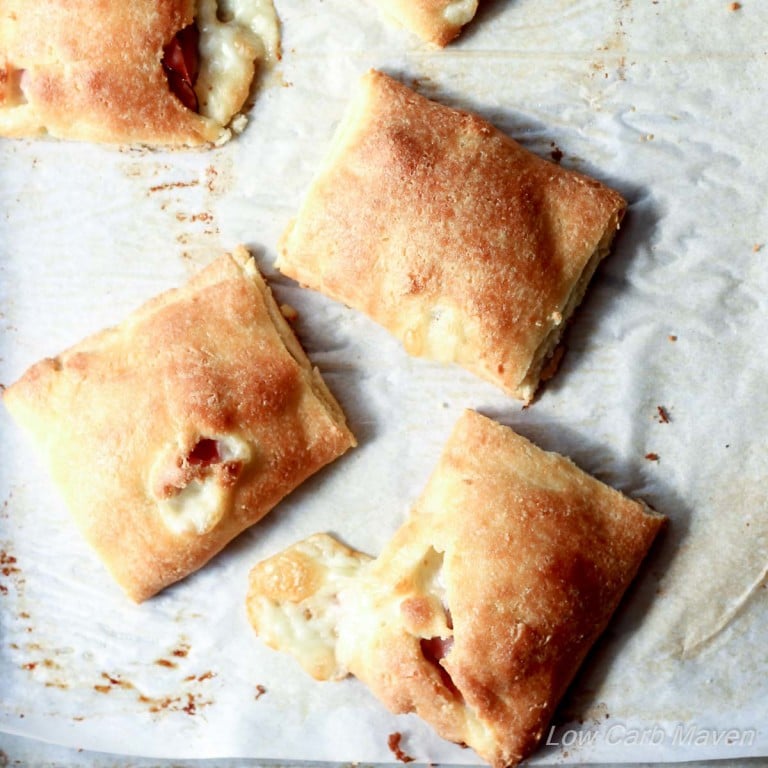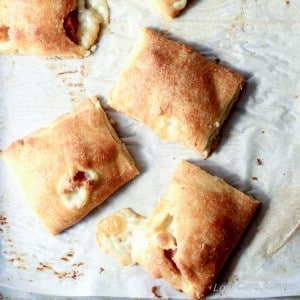 Ham and Cheese Hot Pockets (low carb, keto)