Ripe Summer peaches and melon blended with sweet white wine and exotic cardamom make for a nice sophisticated popsicle.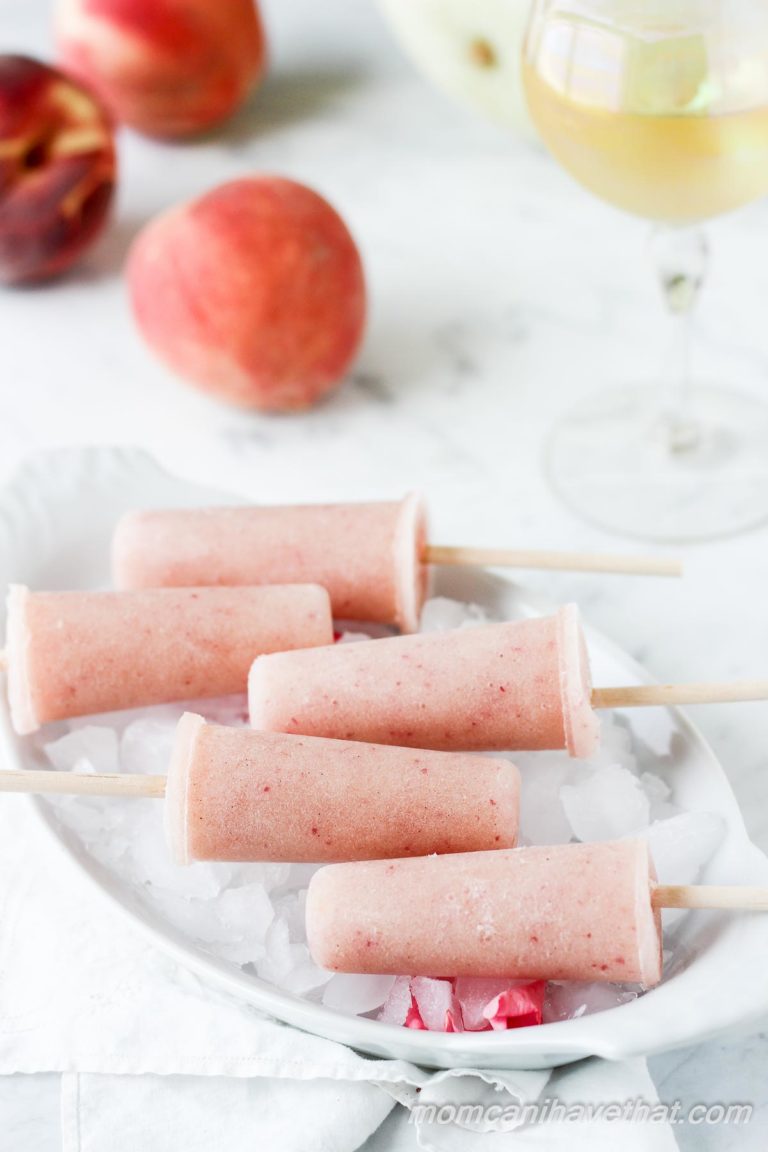 For some, Summer is just about over and Fall is about to begin. For those of us in the Inland Empire in SoCal, it's just heating up. Our hottest days are in the Fall and it's not uncommon for it to be 100 – 110+ when I pick-up my children after school all August, September and part of October. To help keep us cool I offer lots of cold drinks, ice cream, smoothies and popsicles.
Popsicles are more fun than a ice cream or lolly pops. To me they bring to mind the music of the ice cream truck as it made its way through our neighborhood in the Summer evenings. Do you remember bomb pops, the red-white-and-blue popsicles? They were a favorite for a while. Of course, Otter Pops have always been popular and they are popular with my kids as well. No, I don't buy them for my kids, but sometimes the school will pass them out when it's hot outside. Before having kids, I went through a phase where lime popsicles were a favorite. A few months ago I posted a recipe for 1 carb lemon buttermilk popsicle which kept me cool just before school ended. They were also just a nice snack.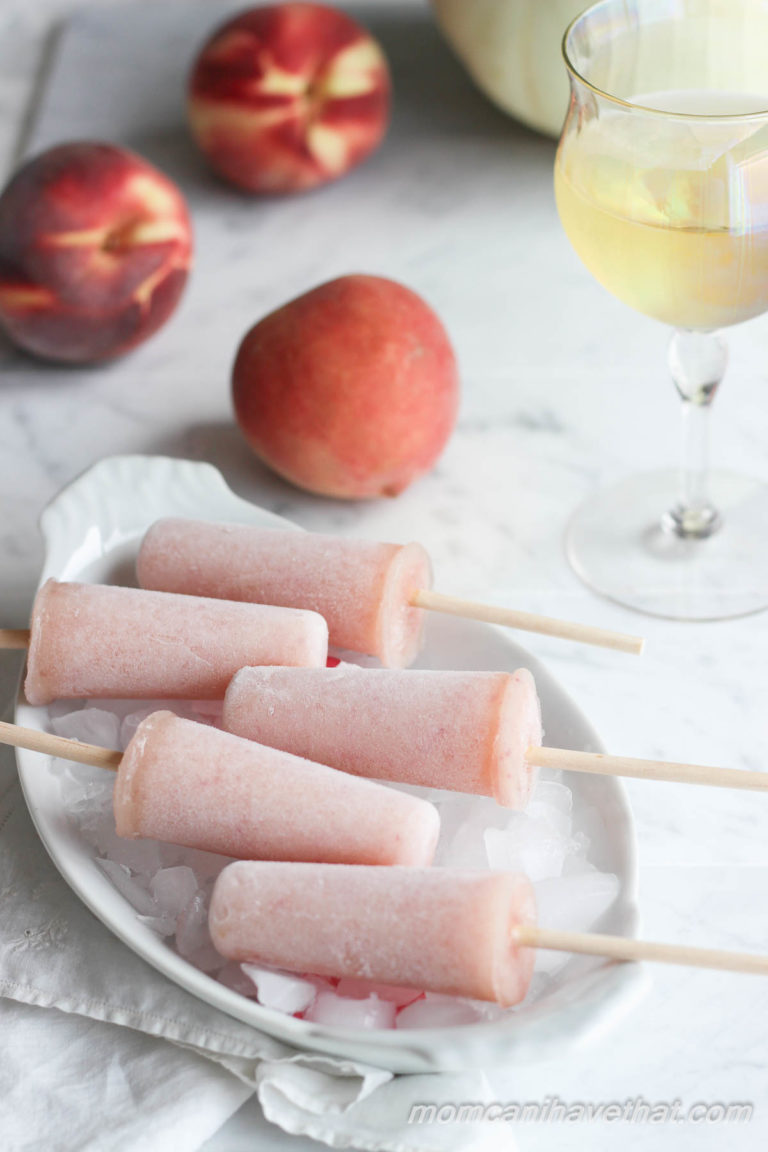 But these popsicles are for the adults and I don't mind telling you that they are really fun.
My family went on vacation and left me with some overripe fruit. I typically don't eat fruit because it is so full of sugar, but I feel guilty wasting food so I made these great popsicles. The Gewurtraminer Peach Melon Popsicles are a dessert. If you are unfamiliar with gewurztraminer wine, it is a light and sweet tasting wine which pairs perfectly with Indian and Thai curries. It tastes really nice with the melon and peach, but one could use Reisling or even champagne if one wanted. For me, I wanted something light.
Gewurztraminer Peach Melon Popsicles are 3 net carbs each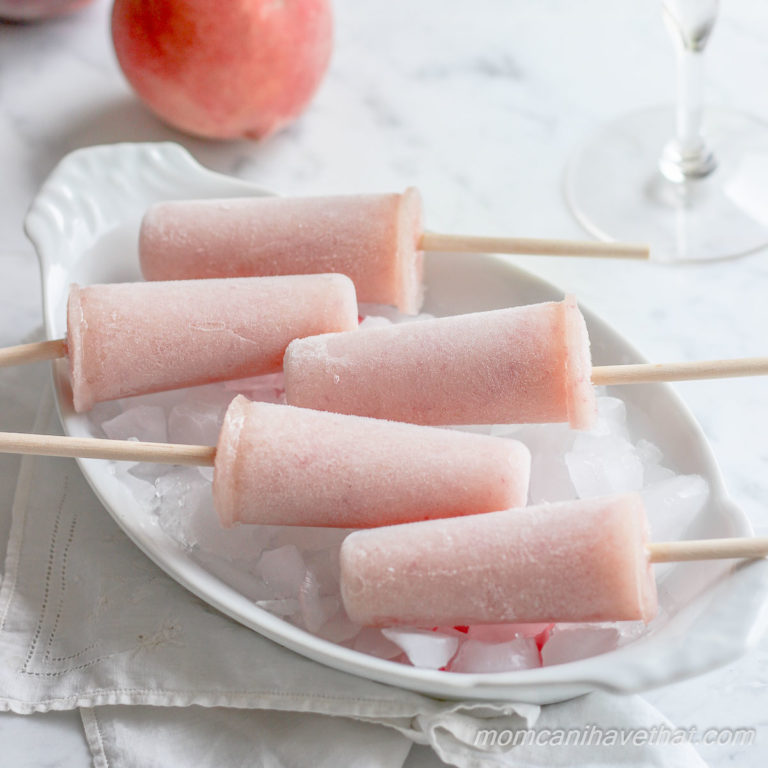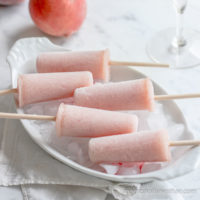 Gewurztraminer Melon Peach Popsicles
Gewurztraminer Peach Melon Popsicles: Ripe Summer peaches and melon blended with sweet white wine and exotic cardamom make for a nice sophisticated popsicle.
Print
Pin
Rate
Ingredients
14

ounces

white peaches with skin

two large

8

ounces

white or green melon like honeydew

1/4

cup

erythritol or xylitol

or 2 tablespoons honey for Paleo

1/2

cup

Gewurztraminer

or dry Riesling or your favorite white wine

1

tablespoon

lemon juice

teaspoon

scant 1/4 cardamom

or finely ground black pepper
Instructions
Remove the stones from the peaches leaving the skin on, slice them in to large pieces and put them in a blender.

Cut the flesh of the melon off of the rind, cut into large pieces and add to the blender.

Add the wine, lemon juice and cardamom.

Blend until smooth. Taste and adjust seasonings or add a little more sweetener if you prefer.

Pour into 16 small popsicle molds and freeze
Notes
Although these are only 3 net carbs per popsicle, if you have diabetes, you should test your blood sugar to see how this recipe affects you.
Nutrition Facts
Gewurztraminer Melon Peach Popsicles
Amount Per Serving
Calories 16
% Daily Value*
Carbohydrates 3g1%
* Percent Daily Values are based on a 2000 calorie diet.
Nutrition
Calories:
16
kcal
|
Carbohydrates:
3
g
Lemon Buttermilk Popsicles (low carb)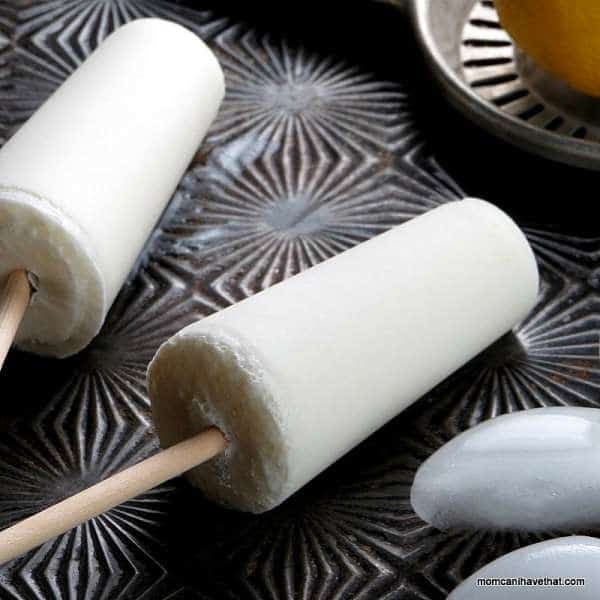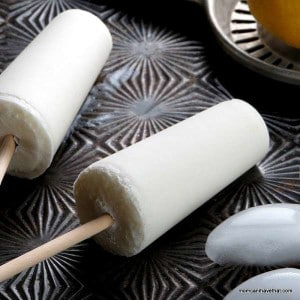 Strawberry Buttermilk Ice Cream (low carb)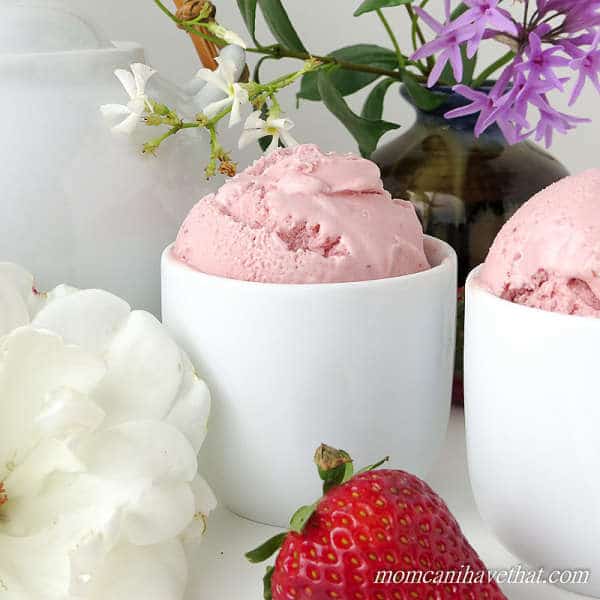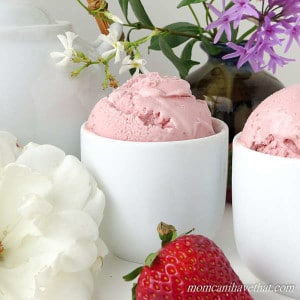 Blueberry Buttermilk Ice Cream (low carb)