Low Carb German Buttercream Frosting is perfect for those requiring a frosting free of gluten, casein, and sugar.
I love cakes and cupcakes. There is nothing more beautiful than a layer cake decked-out in fluffy white frosting or a cupcake with that beautiful, mounded swirl, of sweet-velvety-goodness on top. We've all heard the phrase "frosting makes the cake", and it is oh-so-true.
Over the years, I have created many low-carb frostings. The best low carb version I came up with was about half butter and half Greek yogurt. It was very fiddly. If the ingredients weren't the exact temperature, it would break, leaving a watery mess that had to be gently heated and re-mixed. Xanthan gum helped a bit to keep the mixture emulsified, but sometimes the low carb sweeteners wouldn't completely dissolve and the frosting would be a little grainy. It tasted great though.
Other sugar-free frostings I tried, were coconut cream based or coconut oil based and just never turned out well because they melted very quickly. Non-hydrogenated palm oil shortening was a good choice, but again, I ran into the problem of the low-carb sweeteners not dissolving completely, leaving a sweet tasting but gritty product. Depressing.
I am happy to announce that I have finally had total success!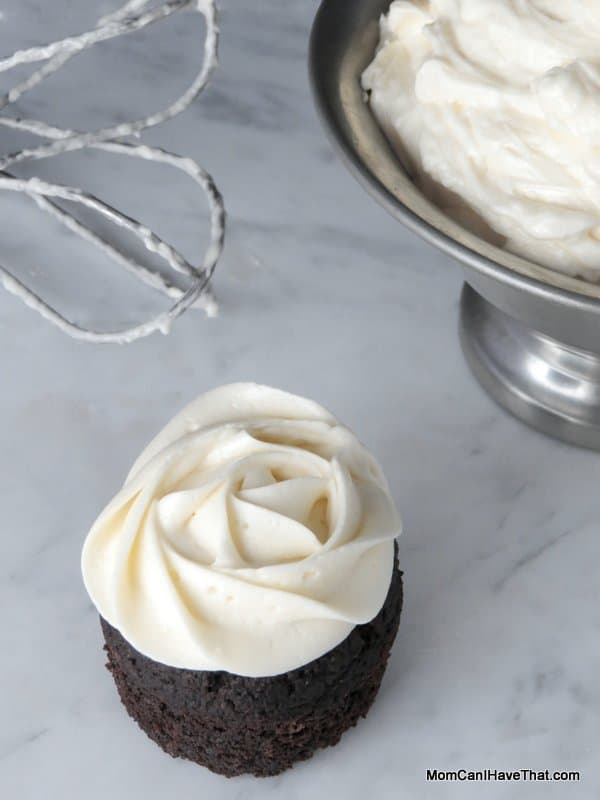 This is the most beautiful low carb, sugar-free, dairy-free buttercream frosting I have ever made. With all of the ingredient constraints I face in daily cooking, due to food allergies and dietary concerns, I thought a fantastic frosting would never be possible. This one is silky, fluffy, lightly sweet, and substantial enough for the middle layer of a layer cake. And although it doesn't hold up to heat as well as a real-butter frosting, it is considerably more tolerant than most Paleo or Vegan concoctions made from whipped coconut milk or coconut oil.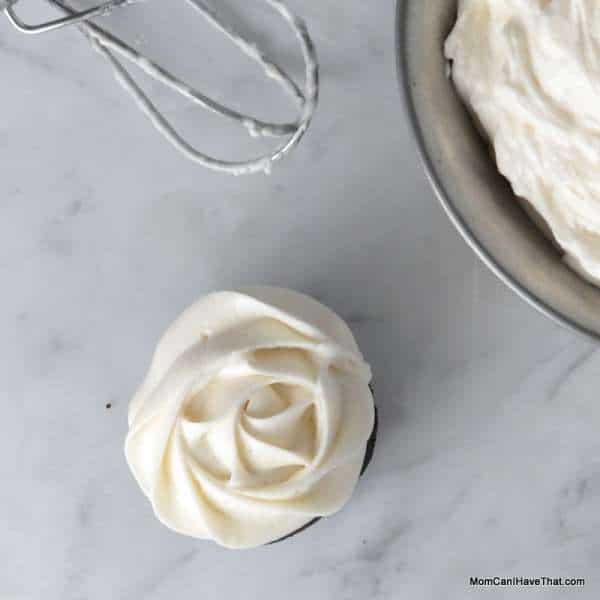 The process begins with a sturdy, sugar-free and dairy-free vanilla custard (pudding) that is slowly whipped with air. I used xylitol for the sweetener here because it resists re-crystallization upon cooling. (note: if you have dogs make sure they do not eat any product made with xylitol!)
Then, two pounds of butter (I use non-hydrogenated palm oil shortening and ghee) is slowly incorporated and the amount of frosting balloons to a voluminous to 10 cups! I know that's a lot of buttercream frosting, but since the process is a little time consuming, I make the full-size batch and keep it in the freezer because it freezes beautifully.
I can't take any credit for the original German Buttercream recipe which I saw posted at Bravetart. But since it was made with milk, butter and sugar, I needed to find suitable substitutes that work for my family. My sugar-free, casein-free, and low carb re-do won't wreck your blood sugar or send your kids into a frenzied sugar high! I hope you try it and let me know what you think.
PS — If you are just low carb and don't have any other dietary concerns, you HAVE to try this with butter and cream! Yum!
Dairy Free German Buttercream Frosting is 8 net carbs per cup!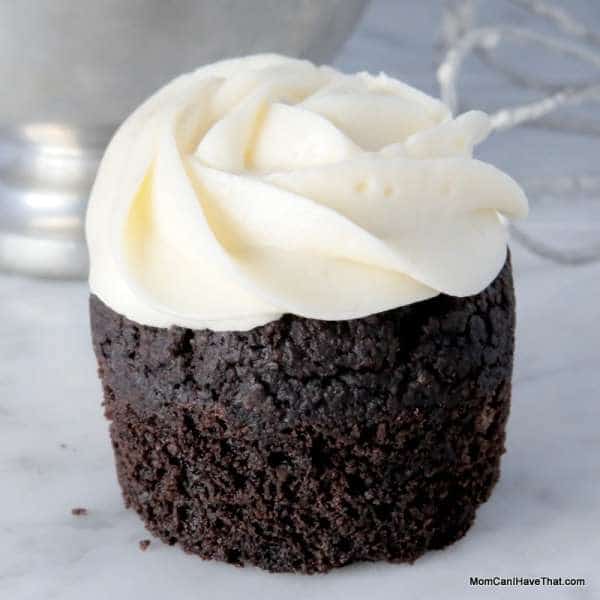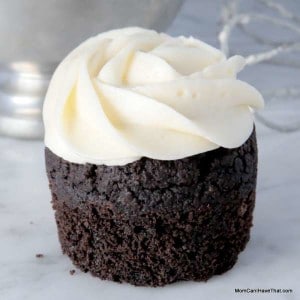 German Buttercream Frosting
Light as a feather and gluten, casein and sugar-free. This buttercream will be a favorite!
Print
Pin
Rate
Ingredients
16

ounces

coconut milk

full-fat

1/4

teaspoon

salt

10

ounces

xylitol

1 1/2

ounces

cornstarch or arrowroot powder

(necessary to provide structure for the frosting)

2

large

eggs

2

large

egg yolks

22

ounces

palm oil shortening

non-hydrogenated

10

ounces

ghee

or more shortening

1

cup

Swerve Confectioner's Style

1

teaspoon

vanilla

1

tablespoon

vanilla

1/2

teaspoon

NOW Better Stevia Glycerite
Instructions
Custard

: Cook the coconut milk in a medium sauce pan over medium heat until simmering. Partially fill a large mixing bowl with ice and a little bit of water and set aside.

In a medium mixing bowl, mix the cornstarch and xylitol together. Add the eggs and egg yolks and whisk thoroughly together. When the coconut mixture is hot and steaming, start pouring it slowly into the egg mixture, whisking all the while. Because the xylitol gets cold as it melts, you don't have to be too concerned about scrambling your eggs. When all of the coconut milk has been incorporated, pour the mixture back into the sauce pan and cook over medium heat.

Whisk the mixture continuously while over the heat. Because the xylitol will still be melting, it will take the mixture several minutes to get hot. DO NOT STEP AWAY FROM THE STOVE. Be patient and whisk the custard the whole time until it becomes very thick like a pudding. Continue cooking for one minute more. You want to cook the starch out so that the custard and frosting don't taste like cornstarch.

Pour the custard back into the original medium mixing bowl and place the bowl into the larger bowl that has been partially filled with ice. Stir the custard until COMPLETELY cool. Add 1 teaspoon of vanilla.

Shortening

: Warm the ghee gently. Weigh the palm oil shortening into a medium mixing bowl and mix it with a hand mixer until soft. Add the ghee and mix completely. Set aside.

Frosting

: Scrape the cold custard into the bowl of a stand mixer, and using the whip attachment, mix on medium for several minutes to begin incorporating air into the custard. Now, slowly add the shortening mixture to the custard 2 tablespoons at a time, waiting until each addition is completely incorporated before adding more. When half of the shortening is incorporated, start alternating adding in the Swerve sweetener. Do this for all of the shortening. It will take some time.

Begin adjusting the flavor of the buttercream frosting by adding the vanilla 1/2 teaspoon at a time. This is also the time to adjust the sweetness. I use stevia glycerite. I will also add a few drops of liquid Splenda (EzSweetz) if I think it needs it. Use what you feel comfortable with but remember that any granulated sweetener is going to feel gritty when eaten unless it is powdered, first.

Use right away or freeze. It keeps forever in the freezer. Just put it in the refrigerator the night before and leave it on the counter a while just before use. Whip it before using.
Notes
Nutrition Facts
German Buttercream Frosting
Amount Per Serving
Calories 998
* Percent Daily Values are based on a 2000 calorie diet.
Nutrition