Here are 20 of the most decadent chocolate keto desserts for low carb diets. These delicious sugar-free desserts are also gluten-free and 6 net carbs and under!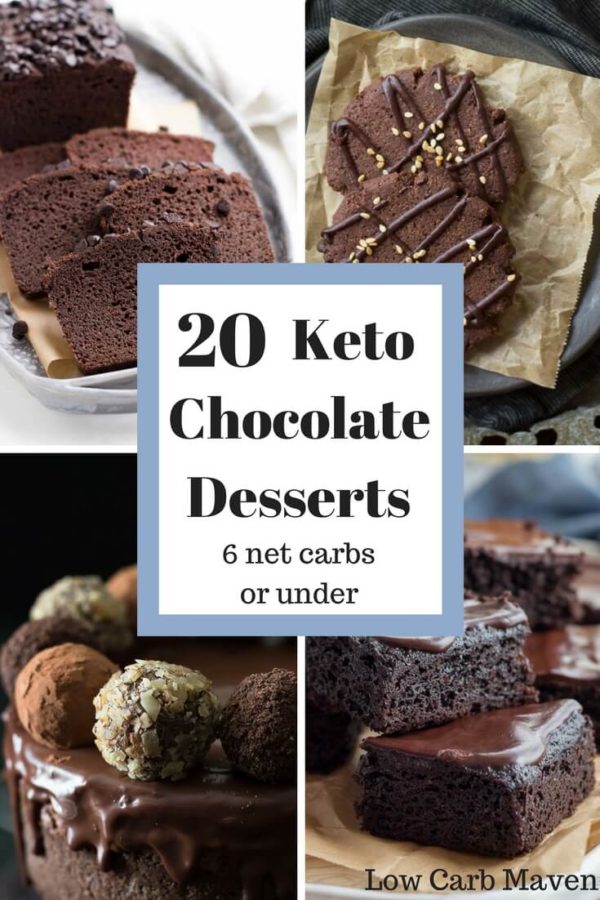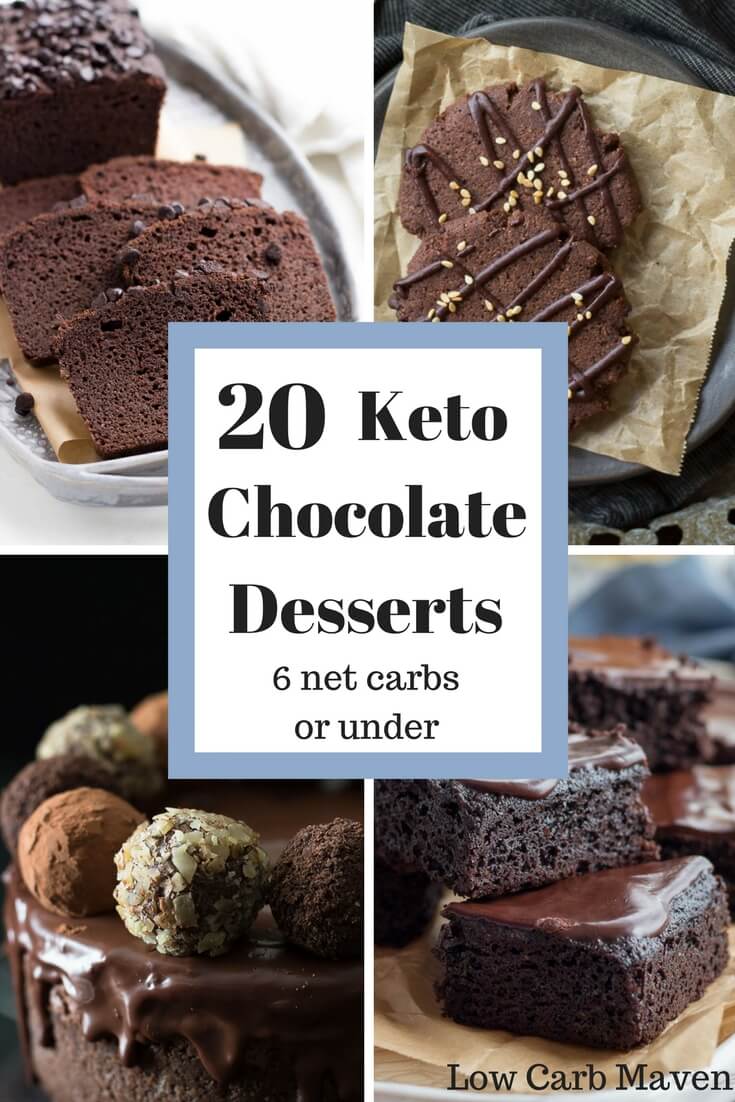 Decadent Chocolate Keto Desserts!
Choosing a low carb ketogenic lifestyle helps many gain blood sugar control, reduce insulin levels, lose weight and journey towards optimum health. It's a lot of work to count carbs, watch macros and source healthy food and recipes. After all of the effort it would be a shame to undo any progress with a chocolate craving!
These decadent chocolate keto desserts will help keep you on track. Low carb desserts are rich and satisfying. This list includes some of the best sugar-free chocolate desserts around. Not only are they delicious, they are guilt-free.
While all of the desserts listed below are gluten-free, they are not necessarily nut-free. They are, however, higher in nutrition than traditional treats and very low in sugar. And because each of these delicious chocolate keto desserts is between 1 – 6 net carbs, you can indulge in the occasional treat!
20 Decadent Chocolate Keto Desserts Under 6 Net Carbs!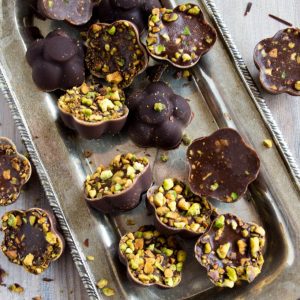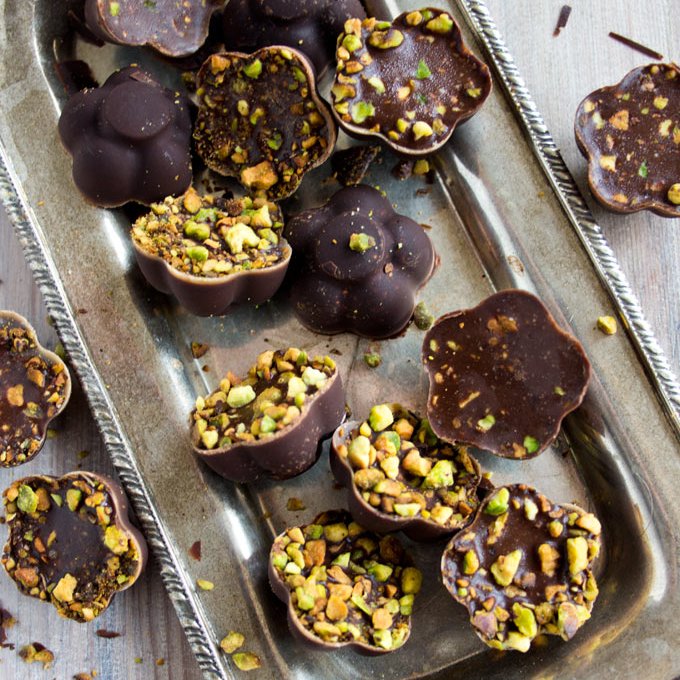 Sugar Free Pistachio Chocolates  Deliciously dark, nutty and so intensely chocolaty you'll want the moment to last forever. – Sugar Free Londoner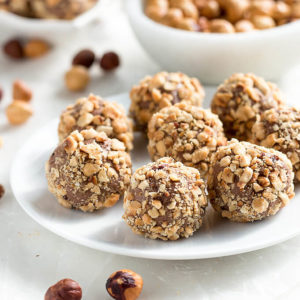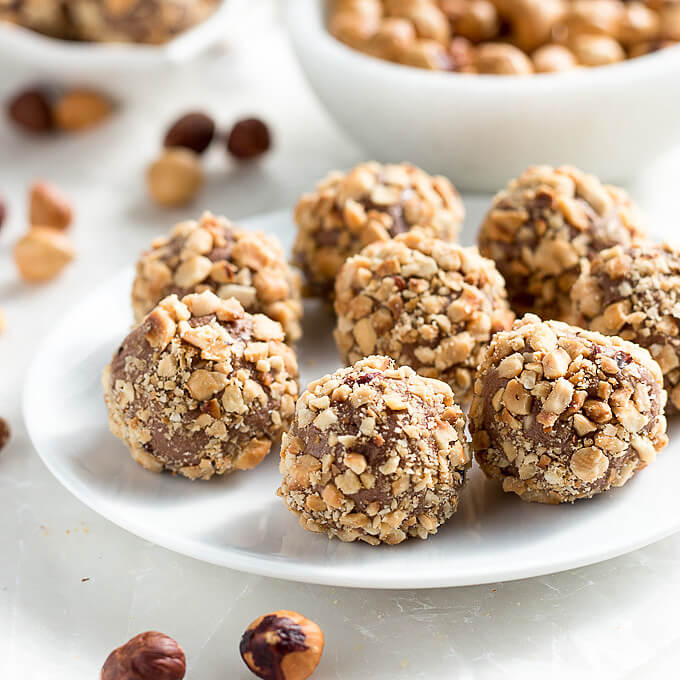 Low Carb Keto Hazelnut Truffles is an easy keto hazelnut truffles recipe made from sugar free milk chocolate, heavy cream, and toasted hazelnuts. – Low Carb Maven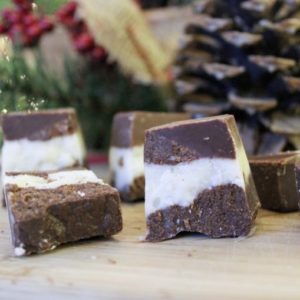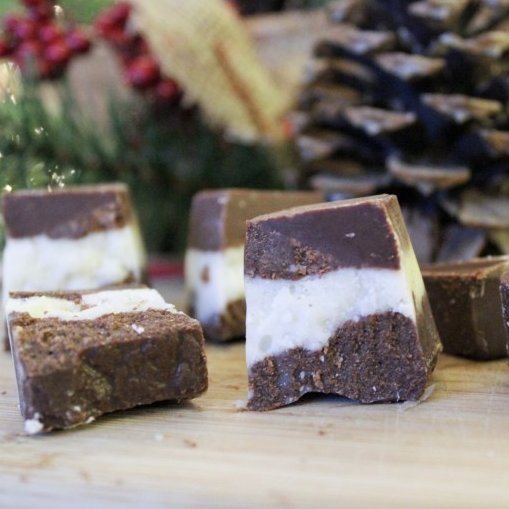 Sugar Free Mounds Fudge is creamy chocolate fudge with a dreamy layer of coconut. This fudge is reminiscent of what used to be one of my favorite candy bars. – My Montana Kitchen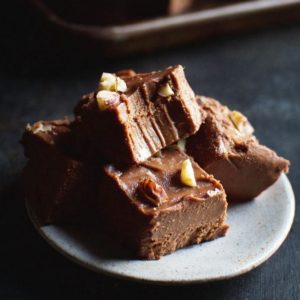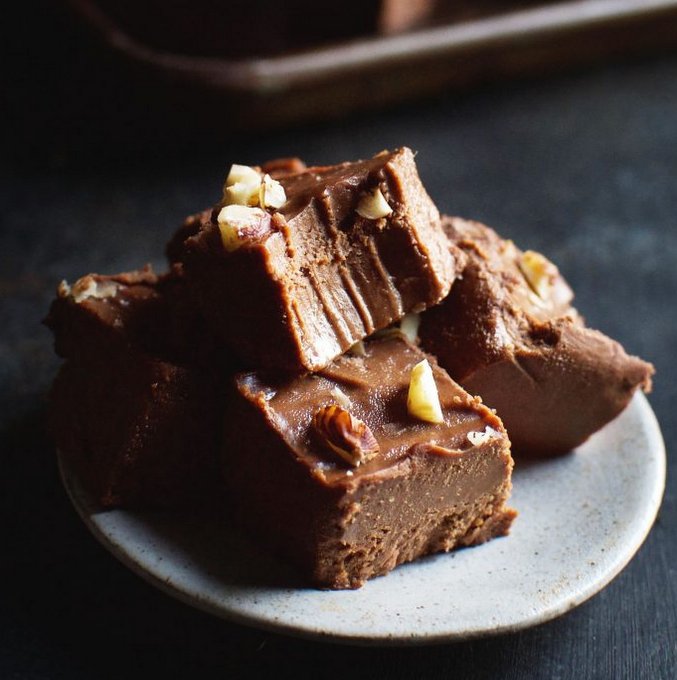 This Low-Carb Homemade Nutella Fudge is the perfect guilt-free and decadent treat for the holidays. – Simply So Healthy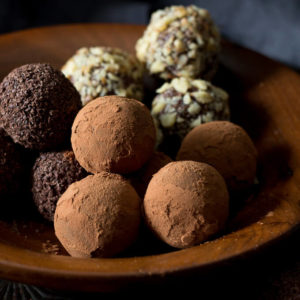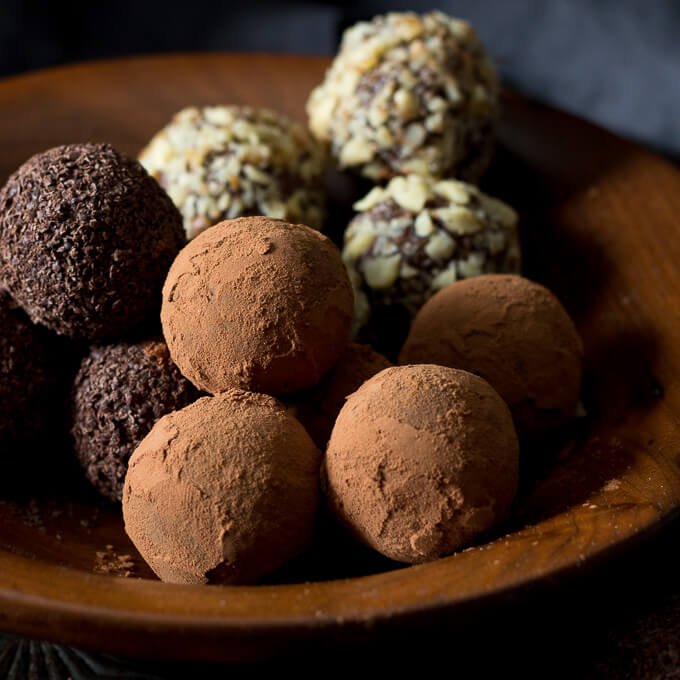 These Sugar-free Chocolate Truffles are silky smooth, sinfully rich, and so simple to make! They're the perfect low carb keto chocolate dessert. – Low Carb Maven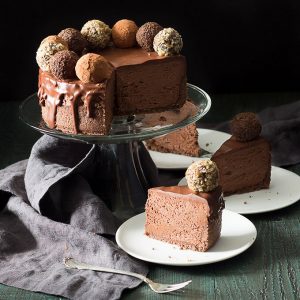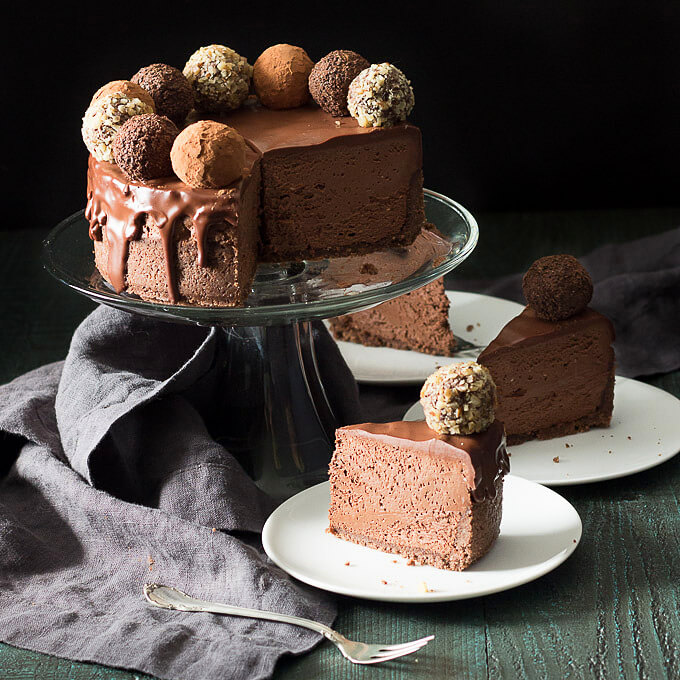 Sinfully rich Low Carb Chocolate Truffle Cheesecake is for serious chocolate lovers only. It's perfect with a good cup of coffee. – Low Carb Maven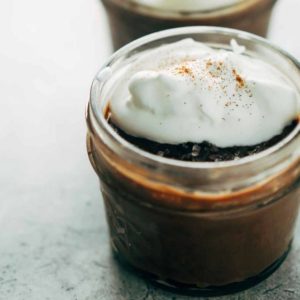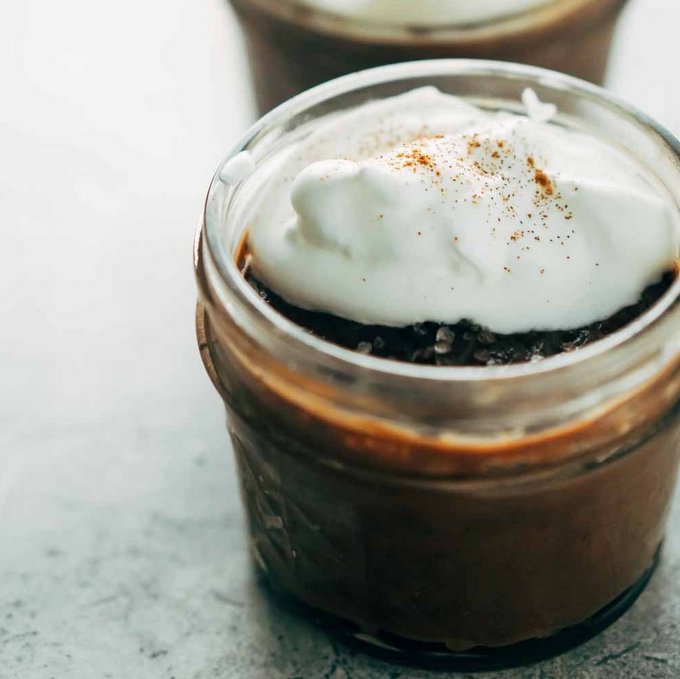 These Keto Chocolate Pots De Creme are made sous vide and absolutely decadent and an excellent choice for a special occasion! – Ketogasm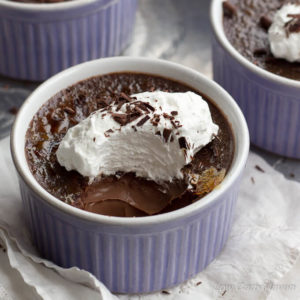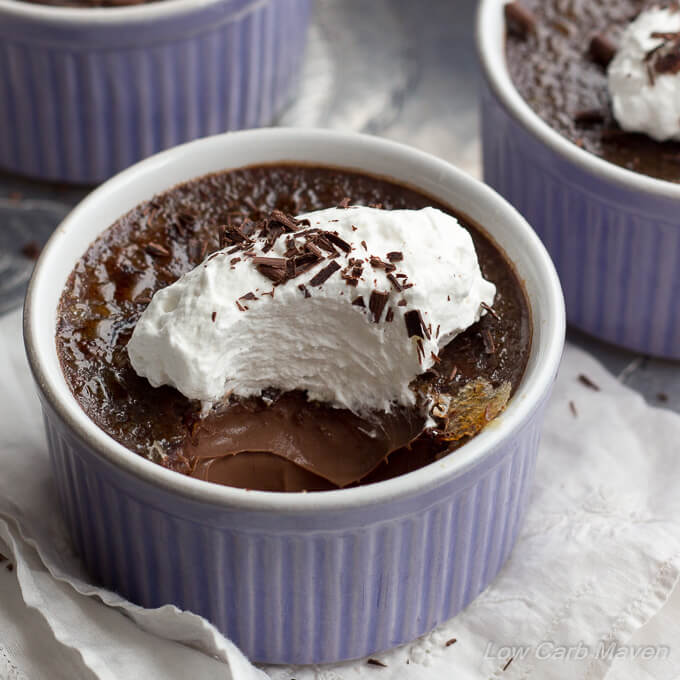 Low Carb Chocolate Truffle Creme Brulee is rich, chocolatey and so decadent! No one would believe this dessert is low in sugar and ketogenic. – Low Carb Maven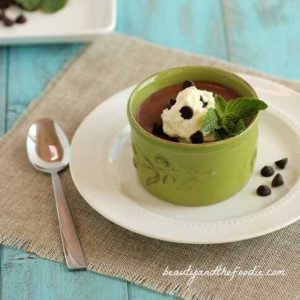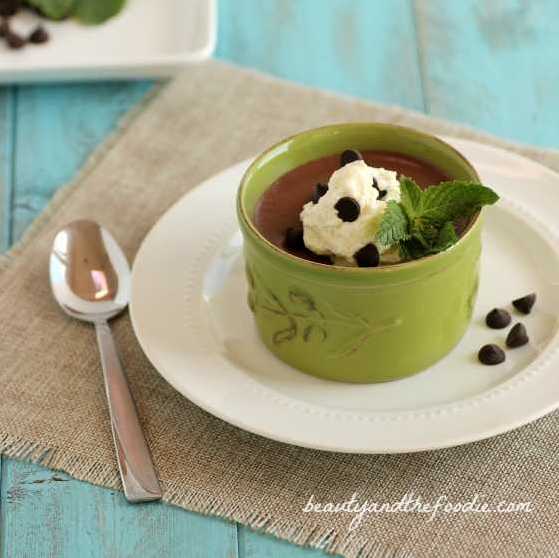 Chocolate Mint Pudding is a rich creamy chocolate pudding with mint accents. – Beauty and the Foodie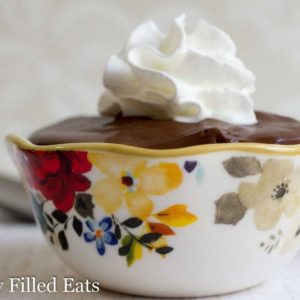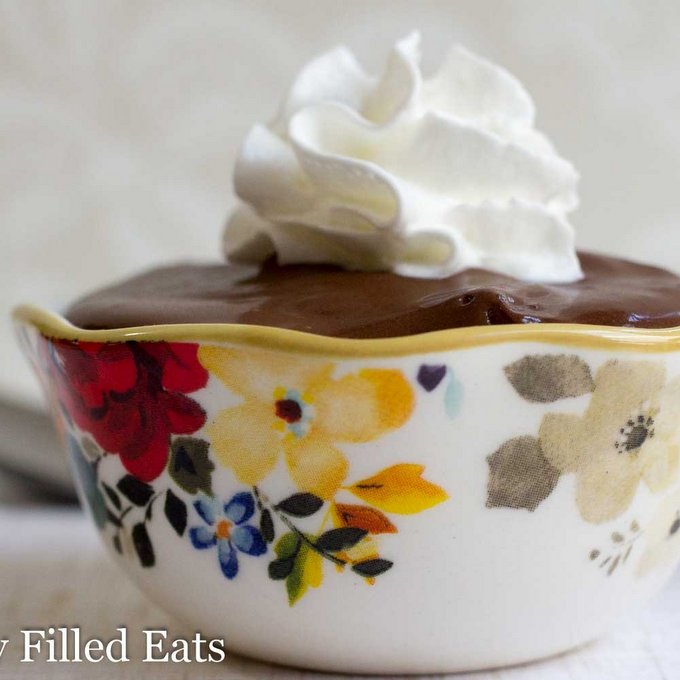 This Rich Chocolate Pudding (dairy free) will satisfy any chocolate lovers craving. It is so smooth and creamy no one will ever guess it is dairy and sugar free. – Joy Filled Eats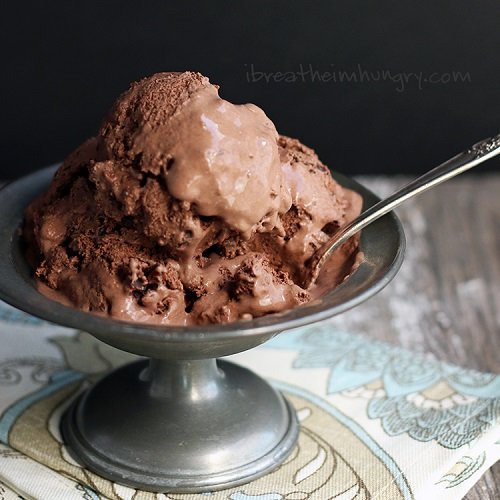 This Low Carb Chocolate Bacon Toffee Ice Cream boasts chocolate covered bacon in rich low carb chocolate ice cream. It's a truly decadent chocolate keto dessert! – I Breathe I'm Hungry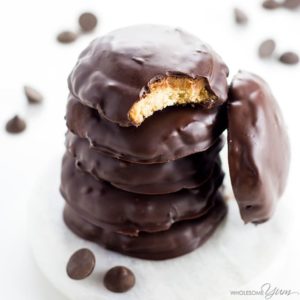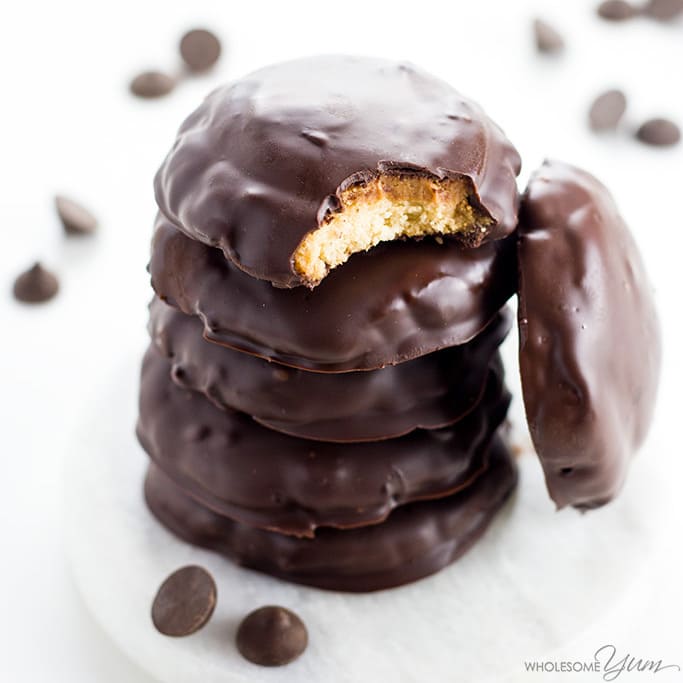 This copycat Tagalongs Cookies Recipe is easy to make and tastes just like the real ones! – Wholesome Yum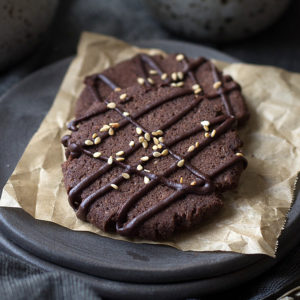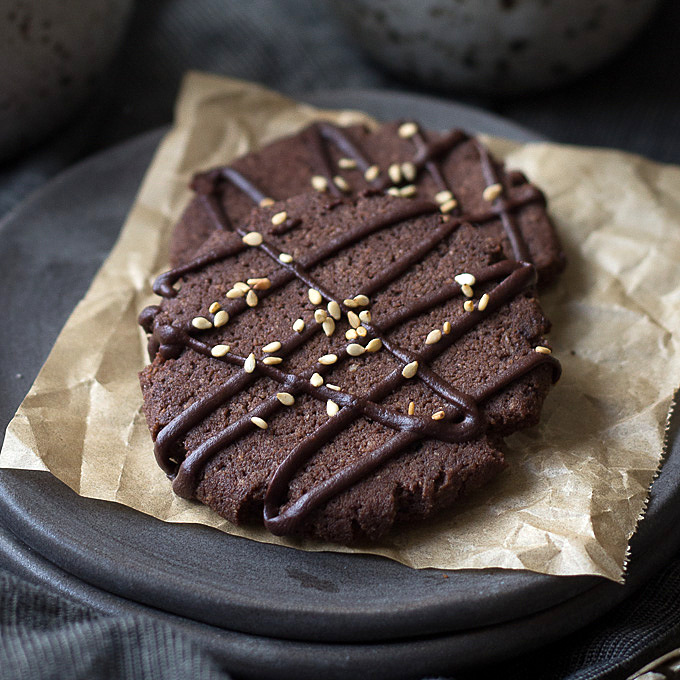 If you like cookies and brownies, then this Low Carb Chocolate Sesame Cookies recipe is for you. I've never had a cookie quite like them. – Low Carb Maven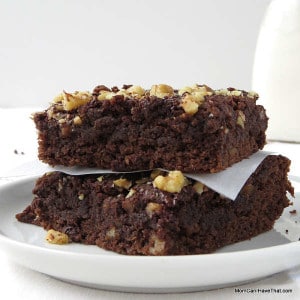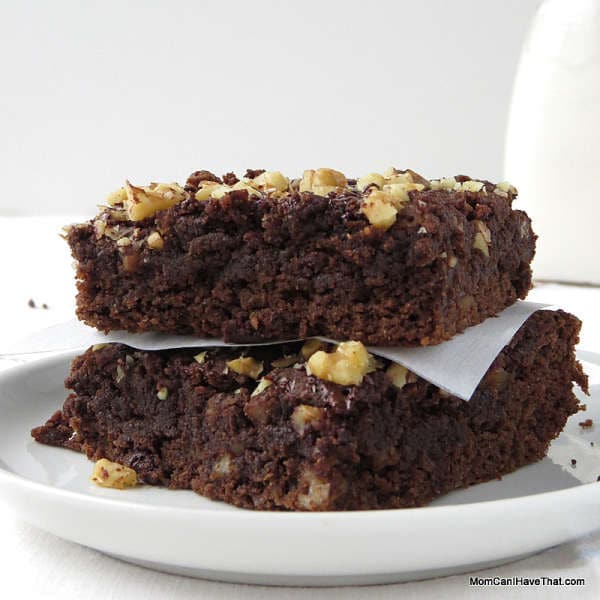 Low Carb Keto Chocolate Banana Brownies (Dairy-free) are super moist thanks to coconut milk, making them a great Keto-Paleo treat. – Low Carb Maven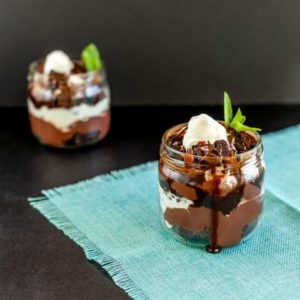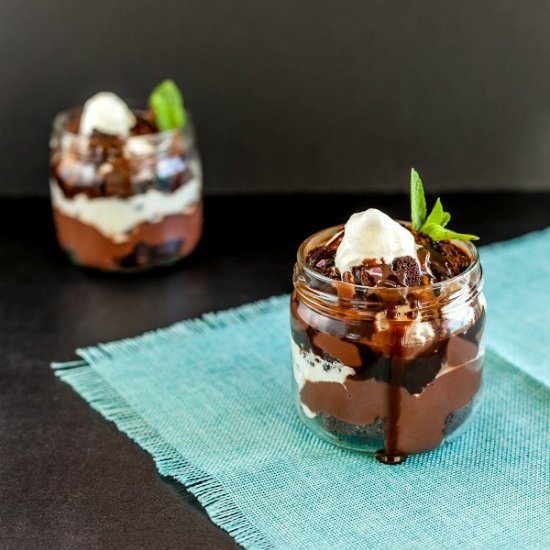 Fudge Brownie Lava Parfaits are insanely chocolaty, magical goodness that is paleo, and gluten free with a low carb version – Beauty and the Foodie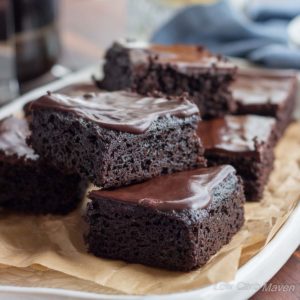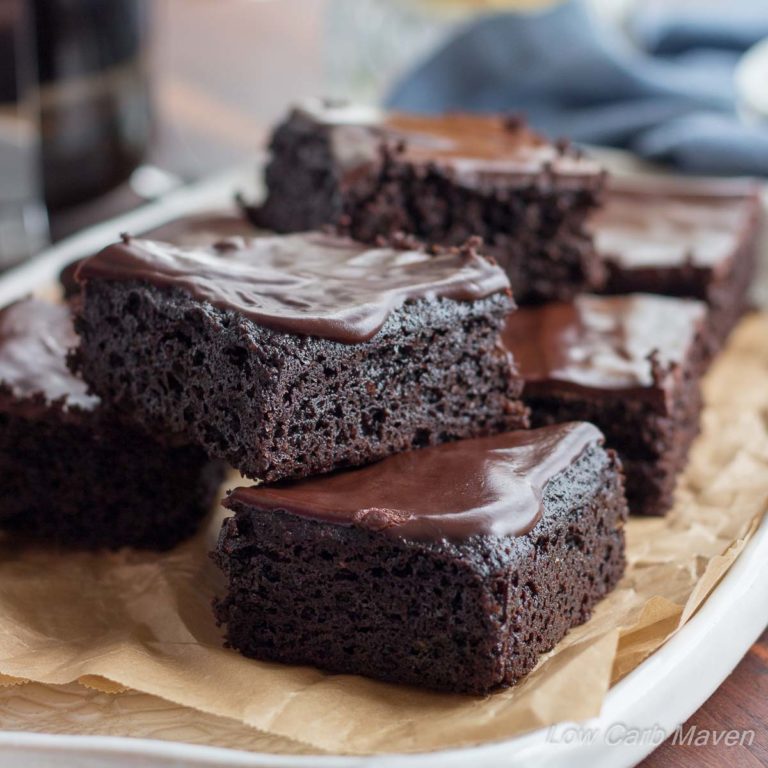 These Amazing Keto Brownies are one of the tastiest keto brownies my family ever enjoyed (recipe from Martina of Keto Diet App.) – Low Carb Maven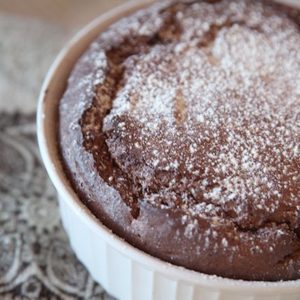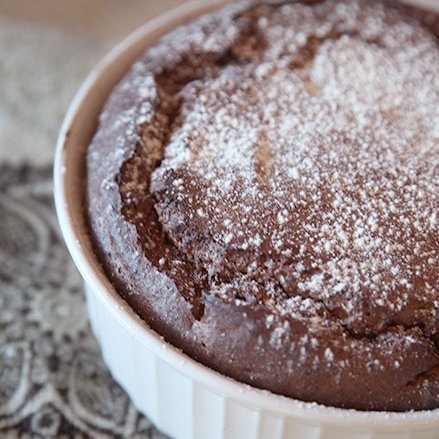 A Chocolate Souffle with great nutritional value. The unsweetened chocolate makes it just sweet enough with out causing sweet cravings or spiking insulin. – The Nourished Caveman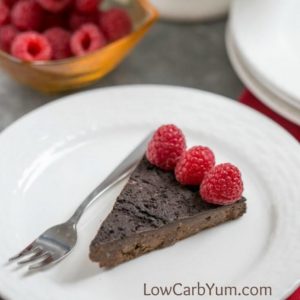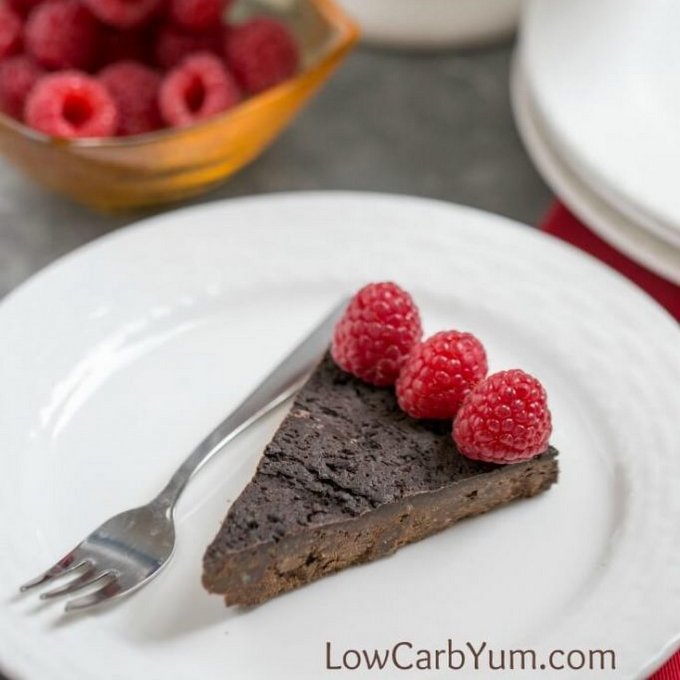 A dense Keto Flourless Chocolate Cake for those following a low carb keto diet. It's a simple dessert that only rquires five common ingredinets. – Low Carb Yum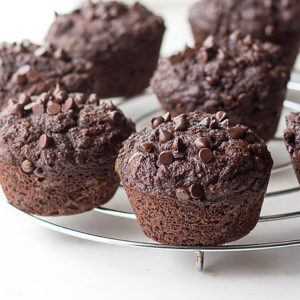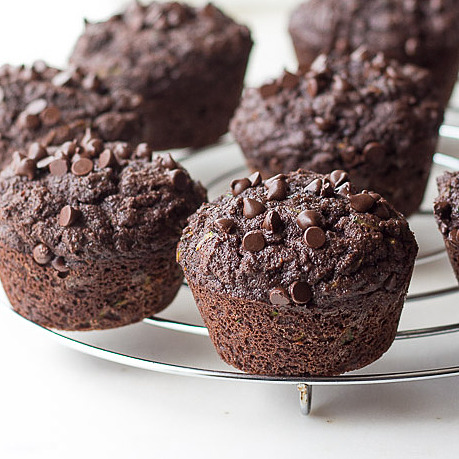 A recipe for Low Carb Chocolate Zucchini Muffins that are moist and chocolatey. Made from coconut flour, they are a healthy and safe snack for school lunches and the perfect keto treat. – Low Carb Maven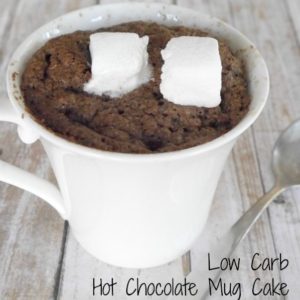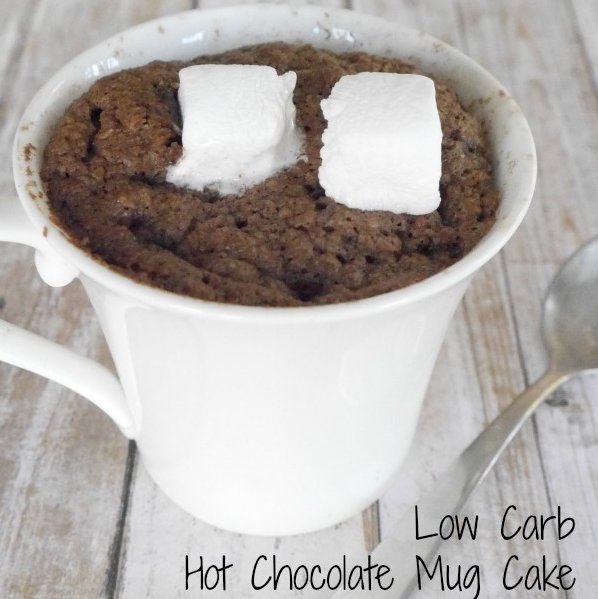 Enjoy this Low Carb Hot Chocolate Mug Cake as a low carb and sugar free treat! – Step Away From The Carbs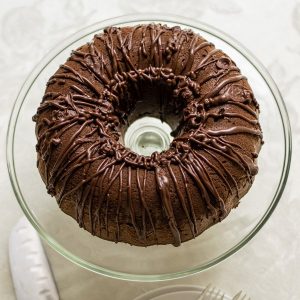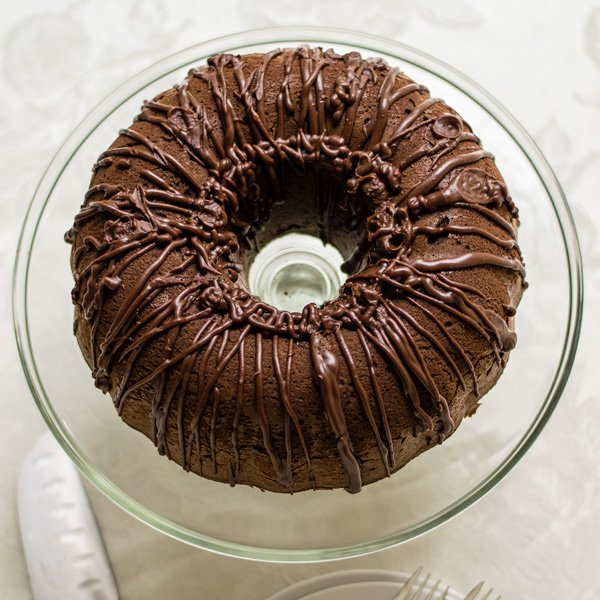 A very moist gluten free Triple Chocolate Bundt Cake  made with almond flour and coconut flour. With frosting, this recipe under 350 calories and only 5 net carbs per thick slice. – Drop the Sugar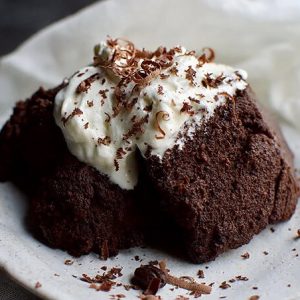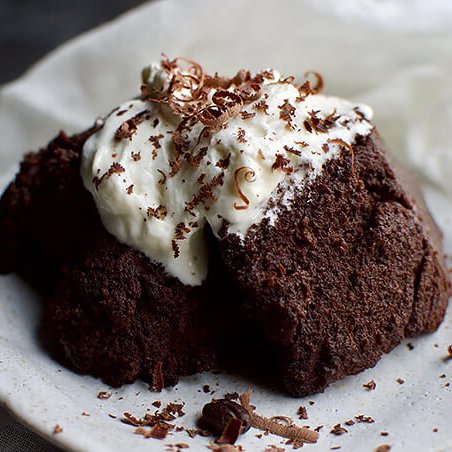 Slow Cooker Chocolate Pudding Cake  is a cross between a rich chocolate soufflé and a gooey pudding. – Ruled Me
Signup for my Newsletter
Subscribe to get our recipies by email.