Here are 20 of the most decadent chocolate keto desserts for low carb diets. These delicious sugar-free desserts are also gluten-free and 6 net carbs and under!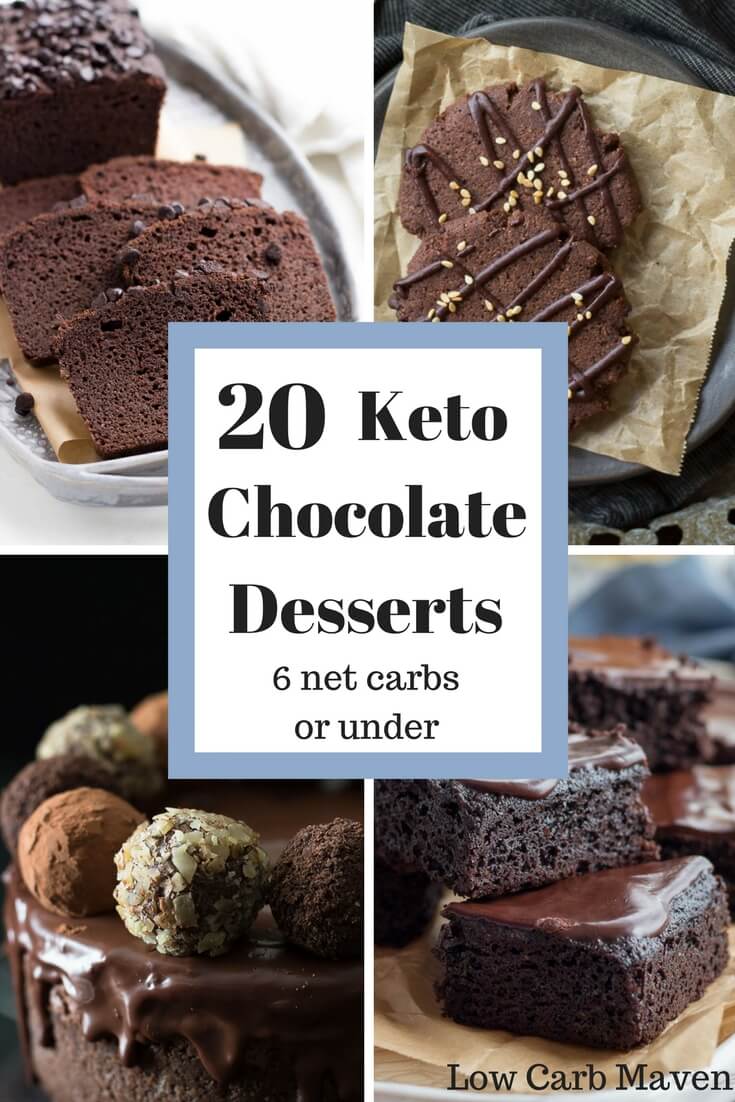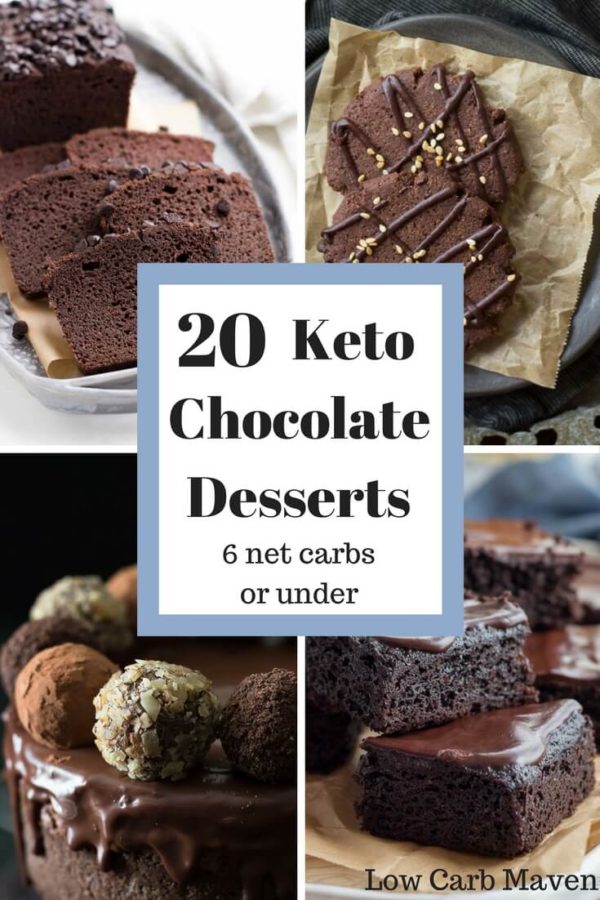 Decadent Chocolate Keto Desserts!
Choosing a low carb ketogenic lifestyle helps many gain blood sugar control, reduce insulin levels, lose weight and journey towards optimum health. It's a lot of work to count carbs, watch macros and source healthy food and recipes. After all of the effort it would be a shame to undo any progress with a chocolate craving!
These decadent chocolate keto desserts will help keep you on track. Low carb desserts are rich and satisfying. This list includes some of the best sugar-free chocolate desserts around. Not only are they delicious, they are guilt-free.
While all of the desserts listed below are gluten-free, they are not necessarily nut-free. They are, however, higher in nutrition than traditional treats and very low in sugar. And because each of these delicious chocolate keto desserts is between 1 – 6 net carbs, you can indulge in the occasional treat!
20 Decadent Chocolate Keto Desserts Under 6 net carbs!