I am so happy to tell you about Butcher Box – quality hormone-free meats delivered to your door.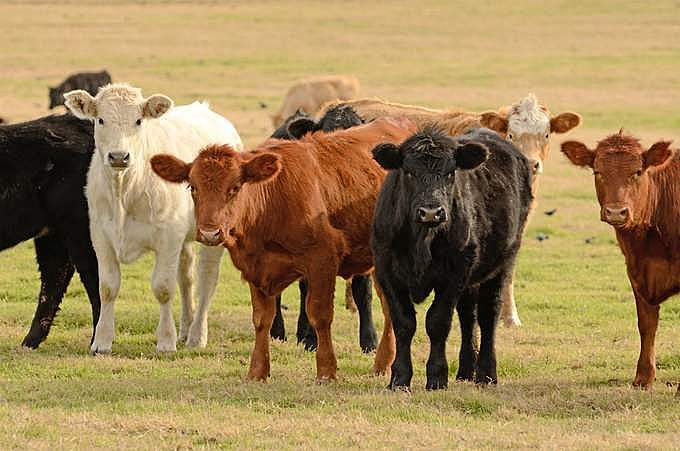 Healthy choices, particularly those related to healthy eating, have become increasingly important in our everyday lives. This is evidenced by the mainstream conversations we're having about organic produce, non-GMO foods, farmer's markets, CSA's, and meat shares. Since becoming a mom, I've focused on providing my family the best I can – – including the food I buy and the meals I serve. I'm actively choosing to add more wholesome ingredients, like grass-fed and hormone-free meats, to our weekly meals.
I'm lucky, I can purchase grass-fed beef at my specialty butcher shop. It costs more, but I'm willing to trade slightly smaller portions for better flavor, improved nutrition, and the thought of happy cows running through grassy fields. For me, it's a win. Unfortunately, not everyone who wants better quality meat has access to it.
Let me introduce you to Butcher Box!
Butcher Box ships quality grass-fed beef, heritage pork, and organic chicken to your door. They taste test every cut from the farmers and if they don't like it, they don't ship it. The meat is hormone-free, antibiotic-free, and free of GMOs.
Butcher Box offers 4 different boxes: all-beef, mixed-box, beef and organic chicken, beef and heritage pork. You can also add onto your order; I hear the bacon and roam sticks are awesome! Each box is carefully packed to ensure that the product reaches you in top condition. Curated recipes and information about some of the cuts of meat are included.
NOTE: I was sent an all beef box for review. I enjoyed everything in the box and found the meat flavorful and tender. In fact, I was so impressed that I have signed up to be an affiliate!
There was plenty of meat for my family of four to have seven meals at less than $4 per person. Here's what I've made so far…
Thai Beef Satay with Peanut Sauce (low carb, gluten-free, keto)

Cube Steak Cheesy Scrambled Eggs and Asparagus (low carb, keto)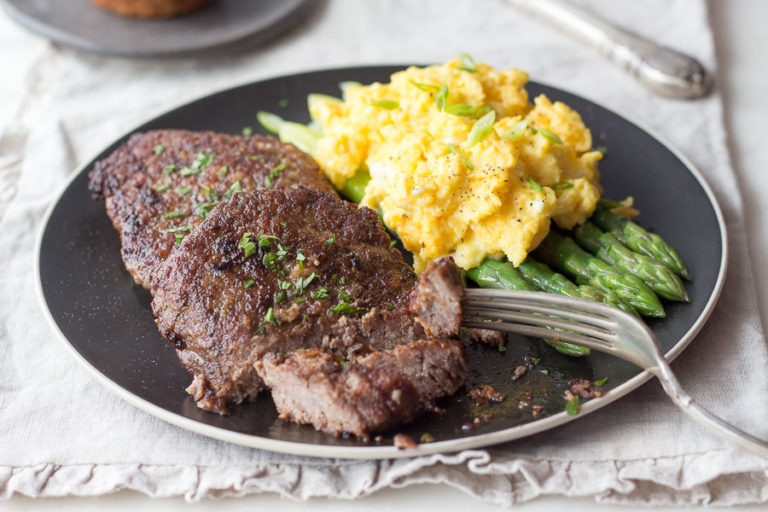 Pepper Crusted Flat Iron Steak with Sauteed Radishes and Tops. (Low Carb, Keto)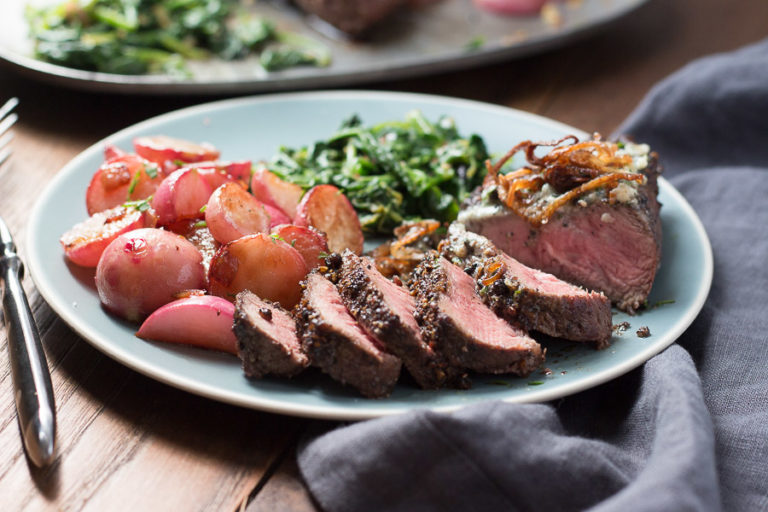 This butcher box review is not a sponsored post. I was sent a box for review and loved it. All words and opinions are my own.
This post has affiliate links. If you purchase through a link I will earn a small commission at no extra charge to you. It's programs like this that help me continue to provide high quality recipes for free. Thank you for your support!