This version of Bangalore Chicken Curry is a supremely easy and can be made in 30 minutes with a rotisserie chicken. It's Low carb, gluten-free & dairy-free.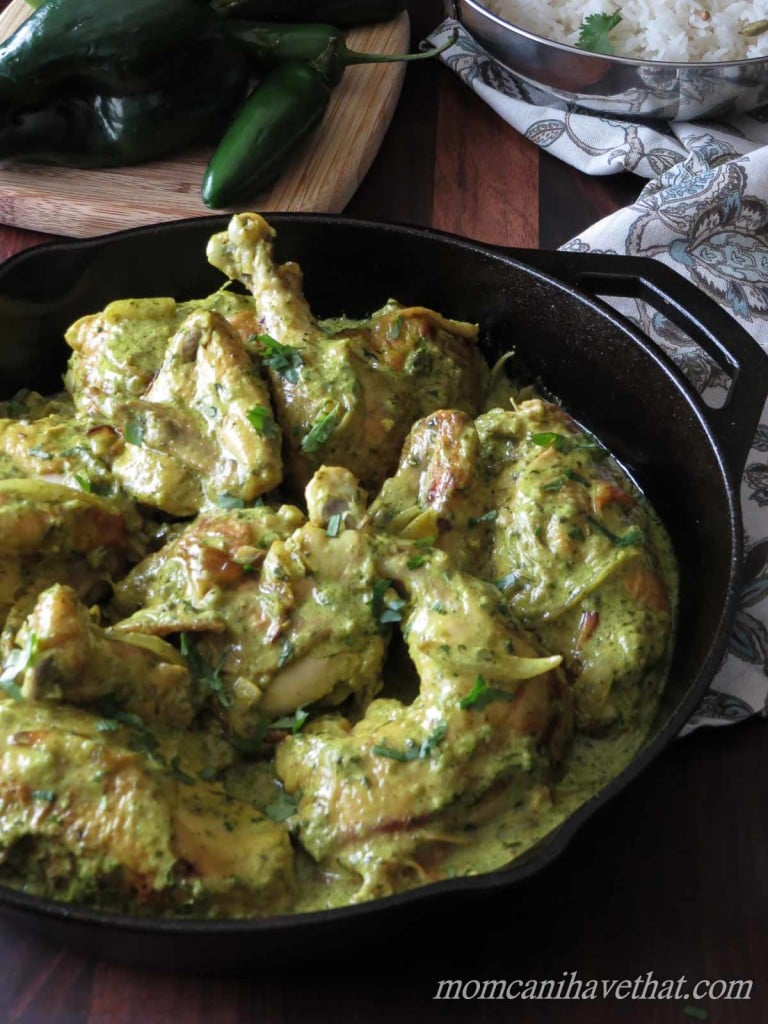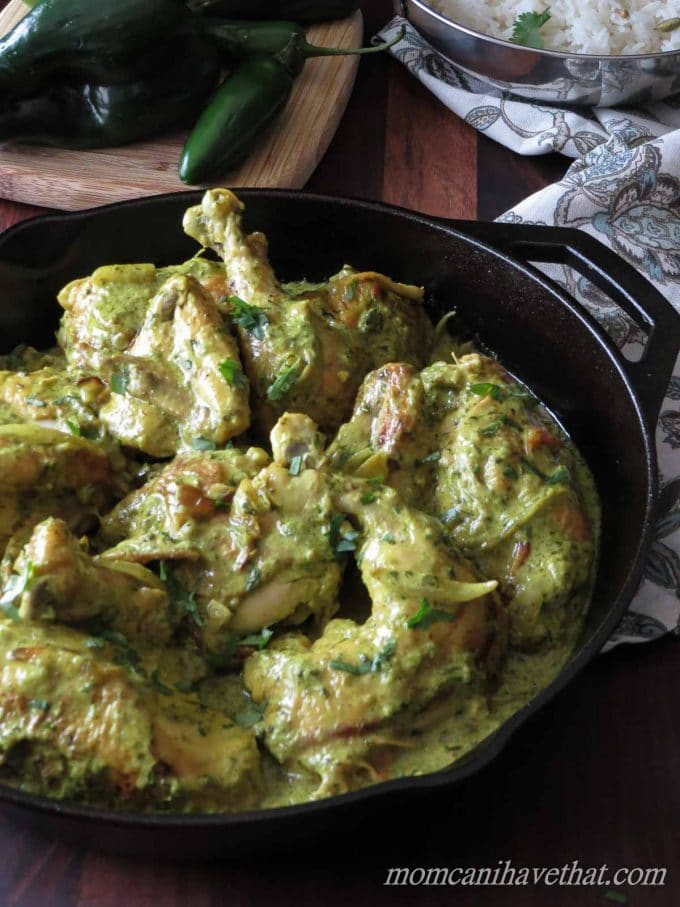 I'd like to thank Lauren at Wicked Spatula for featuring this recipe at her beautiful lifestyle and food blog. She shares Paleo recipes made with real ingredients. Her treats are not low carb, but her salads and main dishes are amazing. I find a lot of inspiration looking at the pictures on her site.
Now, on to the post…
With two young children and working full-time on my blog, I am not above making things easy on myself. This is one such recipe. With a few tweaks I was able to bring the combined prep and cook time to 30 minutes without sacrificing flavor.
In my house, we like a lot of spice. I don't mean spice as in burn your mouth down and bring out the soppapillas and honey kind of spice, I mean flavorful combinations of herbs and spices that contribute to complex flavor. Some of the most interesting flavors to me, are found in Thai and Indian Cuisines, especially in curries.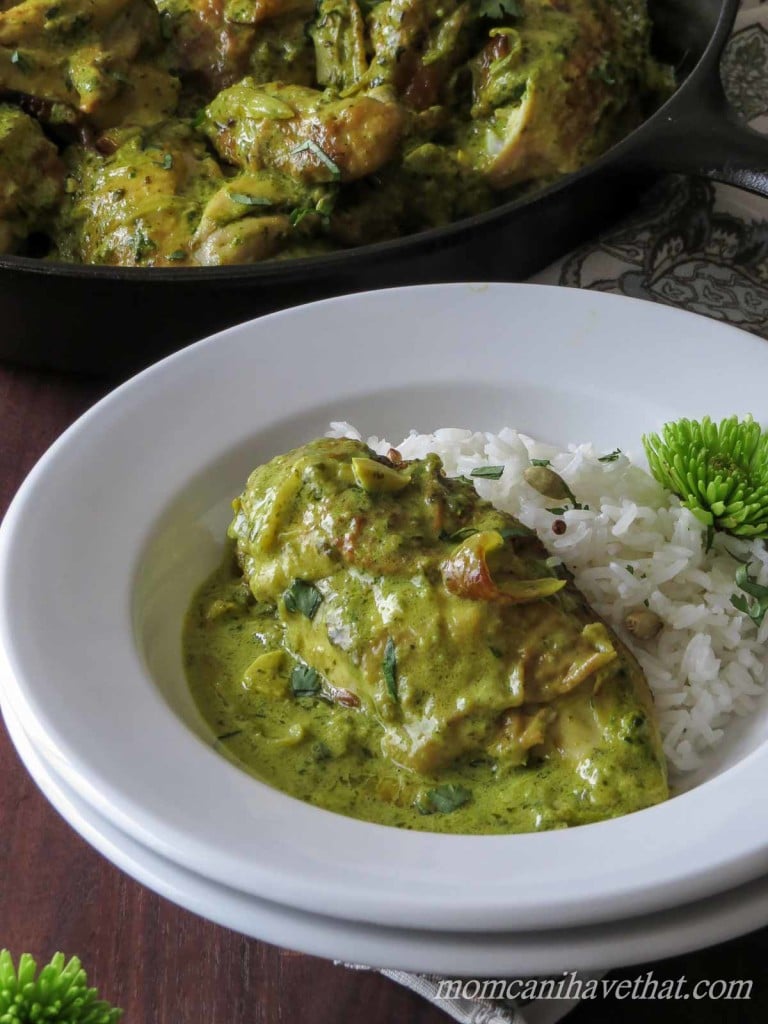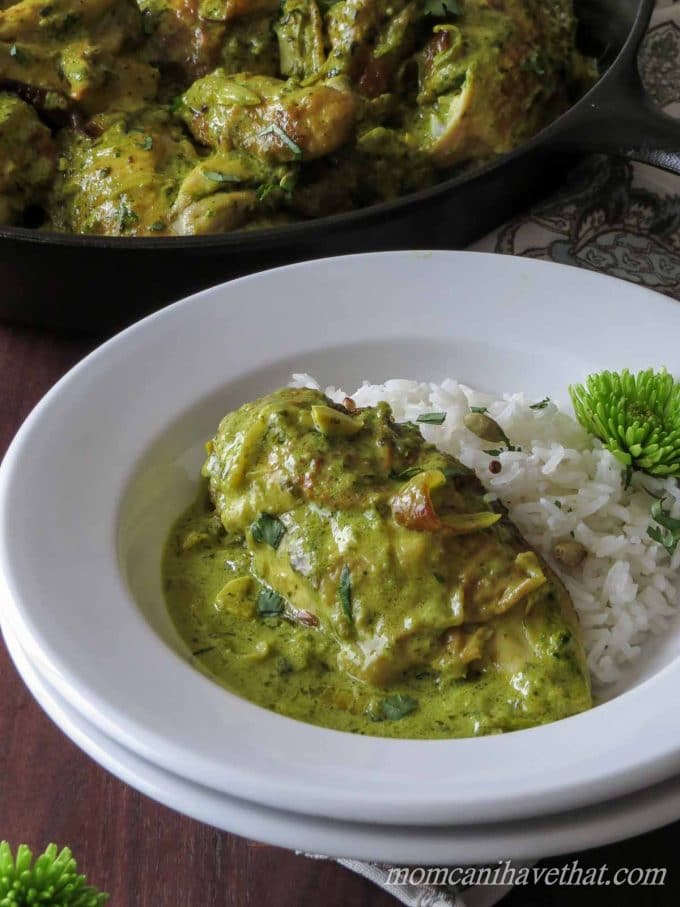 This recipe was adapted from one of my favorite cookbooks Complete Indian, by Hamlyn. I can't tell you how many hours I have spent looking at the pictures of the delicious Indian curries, chutneys, and desserts in this book. I have hand written notes in the margins on at least half of the pages; notes where I have made changes to simplify a recipe or where I have attempted to lower the carbs, or both. I have made this recipe for Bangalore Chicken Curry, many different ways over the years; with whole cut-up chicken, chicken thighs, boneless-skinless chicken breast and this time with rotisserie chicken. This small change results in the curry being ready in about 30 minutes while requiring a minimum amount of work.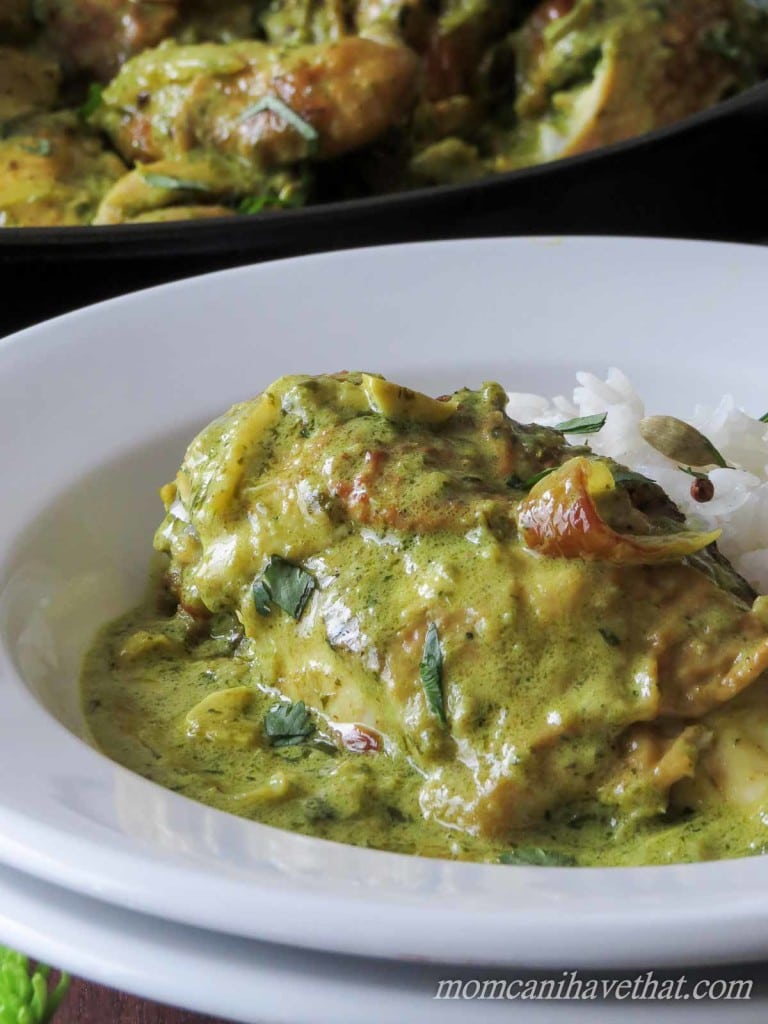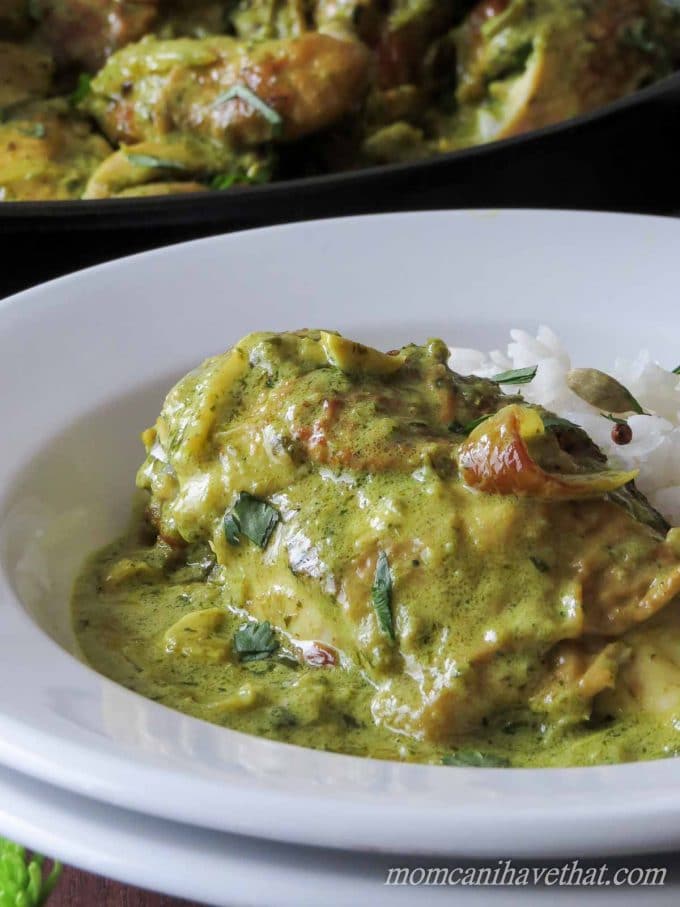 The beauty of the recipe is that it works with all kinds of peppers, too. I've used bell peppers, serranos, poblano and a combination of mild and spicy varieties. Sometimes I leave them uncooked, and other times I char the peppers, removing the outer skin — it adds a nice smokey flavor. Which ever combination of chicken and peppers you decide to use, I'm sure you will love this Bangalore Chicken Curry as much as my family does.
NOTE: Turmeric is a bright yellow spice that stains like crazy if it gets on your cloths (and counters), especially when cooked in oil. Be careful when working with turmeric.
Bangalore Chicken Curry is 6 net carbs per serving
This WONDERFUL curry is being featured on Wicked Spatula.