Deliciously tart and bright, this sugar-free lemon curd comes together in 10 easy minutes with no double boiler or food processor needed. Run, don't walk, to your keto kitchen to make this low carb lemon curd today!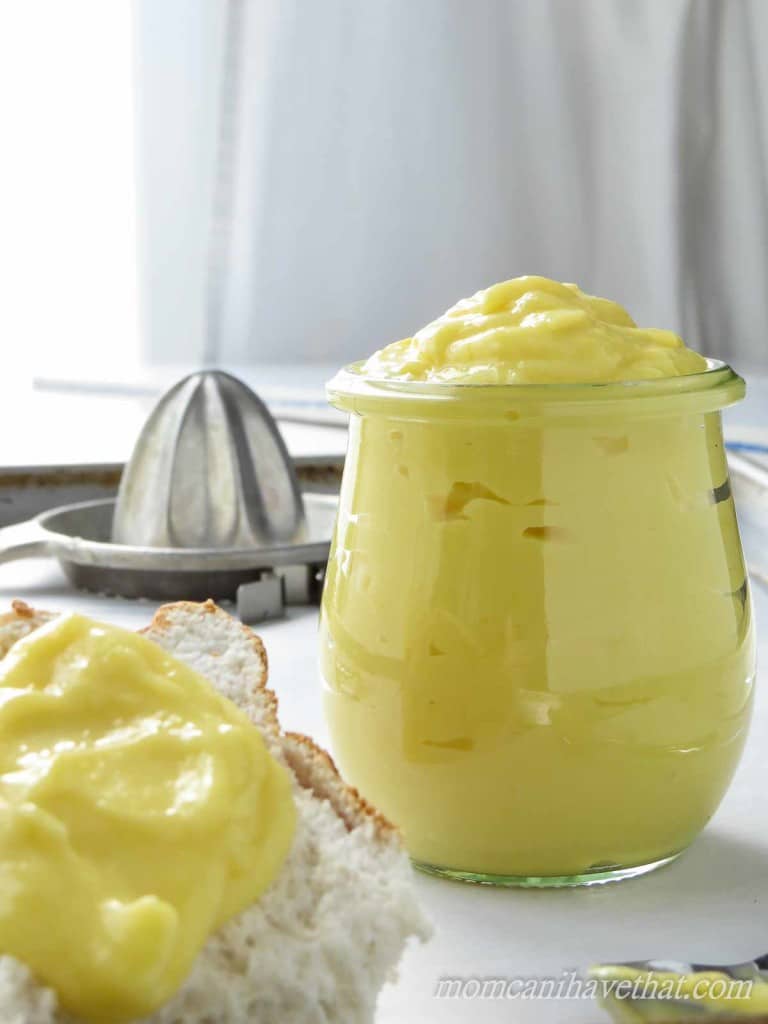 THIS POST INCLUDES AFFILIATE LINKS TO SHARE THE THINGS I LOVE.
Did you know about 20 years ago I took Culinary Arts at my local community college? The program was quite comprehensive and I fully intended to work in restaurants upon graduation. Instead, we bought a house in another town and began our adoption journey.
A favorite recipe I learned how to make in class was lemon curd. I had always thought that making it would be hard but it's super quick and easy. No fancy equipment here – just a pot and a whisk!
The best sugar-free lemon curd you will ever eat!
It's not surprising that often times the foods that are the most delicious are the foods that are the simplest to make. This easy lemon curd recipe is no exception. It's tangy and bursting with bright lemon flavor. It's so delicious I could eat it right off the spoon.
My sugar-free lemon curd gives you all the tangy flavor of traditional lemon curd with no added sugar. Instead I use a natural low carb sugar alternative: an erythritol and stevia blend which measures 1:1 for sugar.
Are Lemon Curd and Lemon Pie Filling the Same?
No. Lemon curd is a tart spread flavored with lemon juice and zest. Its main ingredients are eggs, sugar, and lemon. It's cooked on the stove like a custard and served chilled.
Lemon curd is slathered on bread and pastries at breakfast, spooned over cakes and used to fill crepes, tarts and cakes. It is not a pie filling, but can be made into a pie filling upon altering the recipe.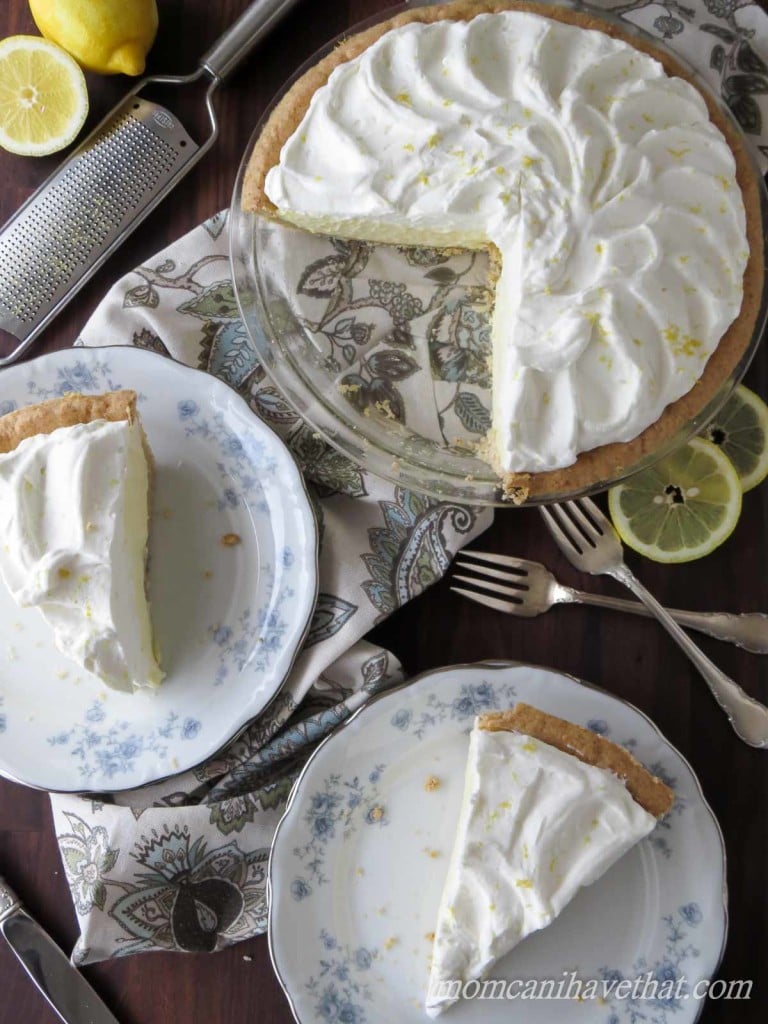 Low Carb Lemon Curd Ingredients
A good lemon curd doesn't call for many ingredients. Mine calls for whole eggs, egg yolks, lemon juice, lemon zest, butter, and natural low carb sweeteners.
Adding a tablespoon of arrowroot/cornstarch helps thicken this into the most beautifully silky custard. Although, the cornstarch or arrowroot is optional, don't omit if you plan to use this lemon curd to make my lemon curd pie. Omitting the starch lowers the total carbs for the whole recipe by 7 grams and results in a thinner (runnier) spread.
What Kind of Lemons Should I Use?
Lemons are the star of this recipe, contributing the citrusy bright flavor that I love so much. Because they are so important, you need to make sure you use the right lemons. To get the nice tart zing in this low carb lemon curd, make sure to use tart lemons like Eureka or Lisbon not Meyer lemons, which are much sweeter and less acidic.
If you taste this and find that it is a little too tart for your liking, balance the tartness out by using a little more low carb sweetener. If the lemons are more watery, which sometimes they are, and the flavor isn't tart enough add 1-3 packets of True Lemon crystallized lemon juice. It can be found in the grocery store or on Amazon. They also make great lemon mug cakes!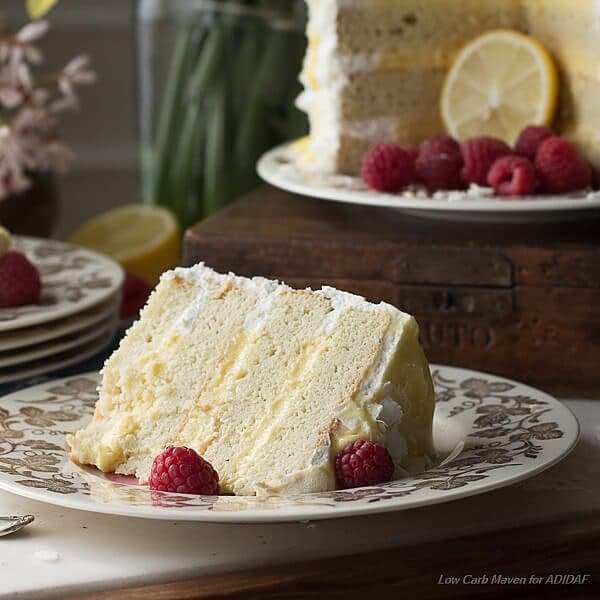 Make This Easy Lemon Curd Recipe in Minutes!
This recipe is very easy to make and only takes a few minutes. You only need a sieve, a pot and a whisk! (See post for complete instructions.)
Stir the dry ingredients together in a medium pot.
Roll the lemons on the counter to get them juicy.
Zest the lemons, juice them, and measure ¾ cups of juice.
Separate the eggs adding the yolks to the whole eggs and beating well.
Strain the juice and eggs into the pot and whisk ingredients to blend.
Place the pot over medium-low heat and whisk until the curd is thickened and coats the back of a spoon.
Add the remaining ingredients.
Cool and refrigerate in an airtight container.
Use within two weeks.
While you can keep this sugar free lemon curd stored in your fridge for 2 weeks, it won't last that long. Trust me! Everyone will go crazy for this delicious tangy spread!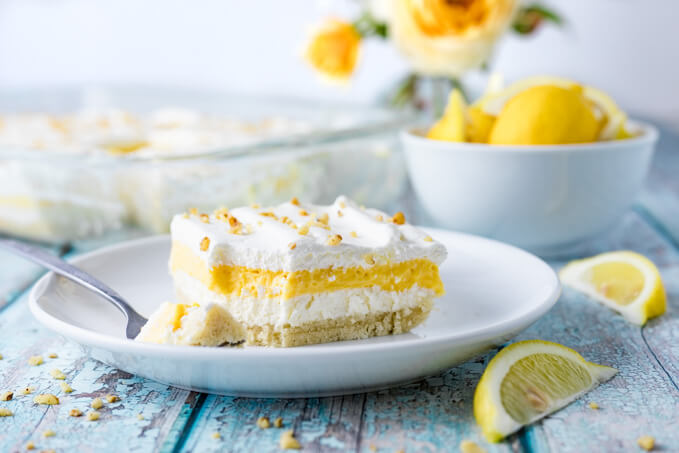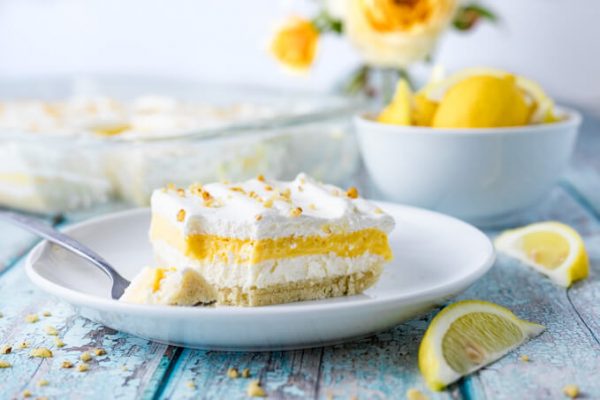 What To Do With Lemon Curd or Put Lemon Curd On?
While eating it directly off a spoon certainly is an option for fellow lemon lovers, you can use this sugar-free lemon curd for the following delicious things:
● Lemon Curd Pie
● Low Carb Lemon Lush
● low carb lemon tarts
● Low Carb Crepes
● slathered on low carb toast, scones and muffins
● spooned over low carb angel food, bundt, and pound cake
● used between layers in low carb layer cakes like this Coconut Lemon Curd Cake I developed for All Day I Dream About Food
● low carb cupcake and pastry filling
● low carb lemon curd ice cream
● mixed into yogurt
And if you aren't going to eat it yourself, you can put it in a pretty jar and tie a bow on it and give it to your friends and family this holiday season. Everyone raves about this lemon curd so it's a gift you know will be appreciated and enjoyed.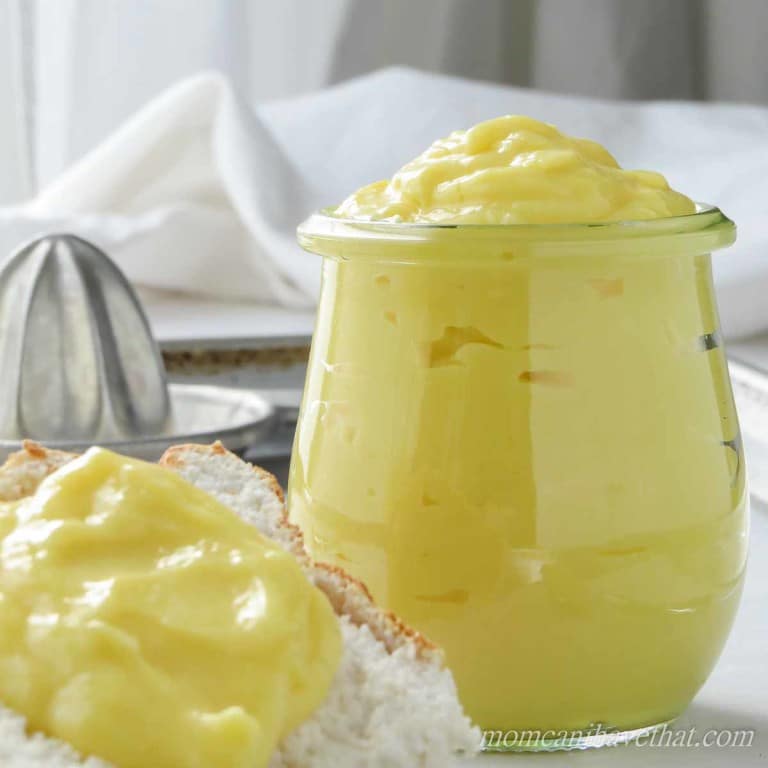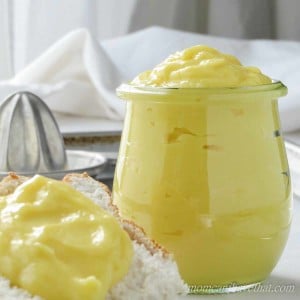 My Favorite Low Carb Lemon Curd
An easy recipe for low carb lemon curd that's tart, sugar-free and doesn't require the use of a food processor or double boiler. Do you have 10 minutes?
Print
Pin
Rate
Ingredients
3/4

cup

(6 ounces) lemon juice,

about 3-4 large lemons

1/2

cup

low carb sugar

(or Swerve, or Lakanto Monkfruit)

4

large

eggs

4

large

egg yolks

the zest from all of the lemons

1/4

teaspoon

stevia glycerite

6

tablespoons

salted butter

1

tablespoon

arrowroot powder

(tapioca starch or cornstarch)
Instructions
Measure the erythritol and arrowroot powder and put them in a medium pot. Stir together.

Roll the lemons on the counter to get them juicy, then zest the lemons adding the zest to the erythritol.

Separate 4 eggs and add the yolks to the erythritol in the pot. Add the 4 whole eggs to the pot and whisk the eggs and erythritol together.

Juice the lemons and measure 3/4 cup. Strain the lemon juice and stir it into the eggs.

Turn the heat to medium and continuously whisk the mixture until it begins to thicken – it only takes a few minutes. Turn the heat down to medium-low and continue whisking. The lemon curd will thicken – all at once

Remove the pot from the heat and continue to stir with the whisk for one minute more. Pour into a clean container and add the

stevia glycerite

and salted butter incorporating completely.

To cool, place a piece of plastic wrap right on top of the low carb lemon curd and refrigerate. I like to make a water and ice bath in a larger bowl, set the bowl with the lemon curd inside of the bigger bowl and stir the lemon curd until it is cool.

Store in an airtight container and refrigerate up to 2 weeks.

Makes about 2 cups. Serving size is about 3 tablespoons with 2.5 net carbs per serving.
Nutrition
Calories:
120
kcal
|
Carbohydrates:
2.6
g
|
Protein:
3.74
g
|
Fat:
10.7
g
|
Cholesterol:
187
mg
|
Sodium:
81
mg
|
Fiber:
0.1
g
|
Sugar:
0.64
g