These Low Carb Bagel Dogs or pretzel dogs are easy to make with the Fathead dough recipe. Just wrap, roll, and bake. The perfect low carb or keto lunch, snack, or meal.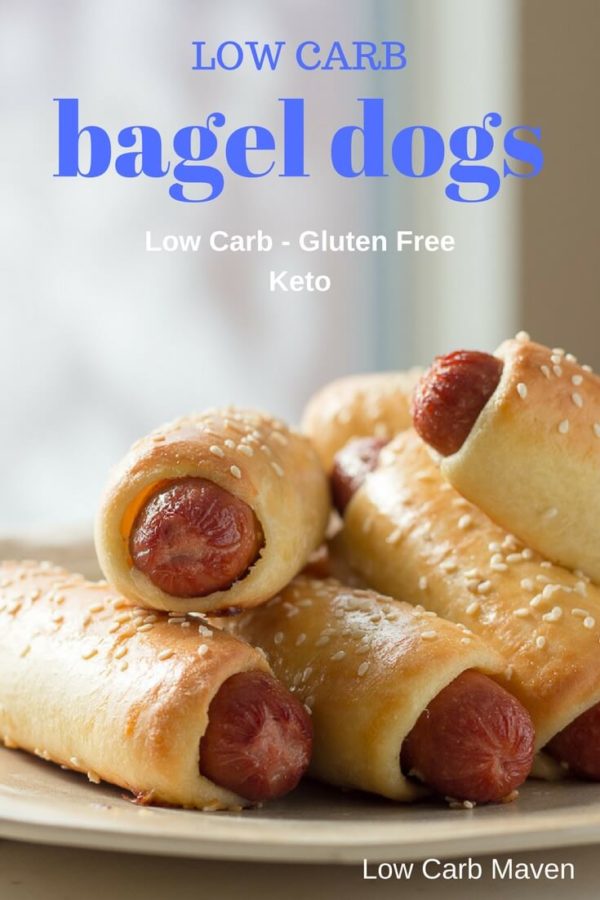 Low carb bagel dogs. Who ever thought you would be so good? Hot dogs wrapped in low carb Fathead dough and baked in the oven until golden brown. Why have I not made you before? I saw the original recipe for everything bagel dogs on The Primitive Palate about 2 years ago. Honestly, I looked at them and said, "Meh." I'm just not a big hot dog person.
I've HAVE been known to eat a low carb corn dog on occasion. I even have a recipe for them on the blog which I published over two years ago. They're low carb and gluten free, but call for cornmeal in the batter for that authentic corn dog taste. They will undergo a recipe update this month. A new photo would be nice as well. But I was talking about bagel dogs.
…