Philly Cheese Steak Wraps are a great low carb breakfast solution for leftover steak or deli roast beef. They can be made in about 10-15 minutes.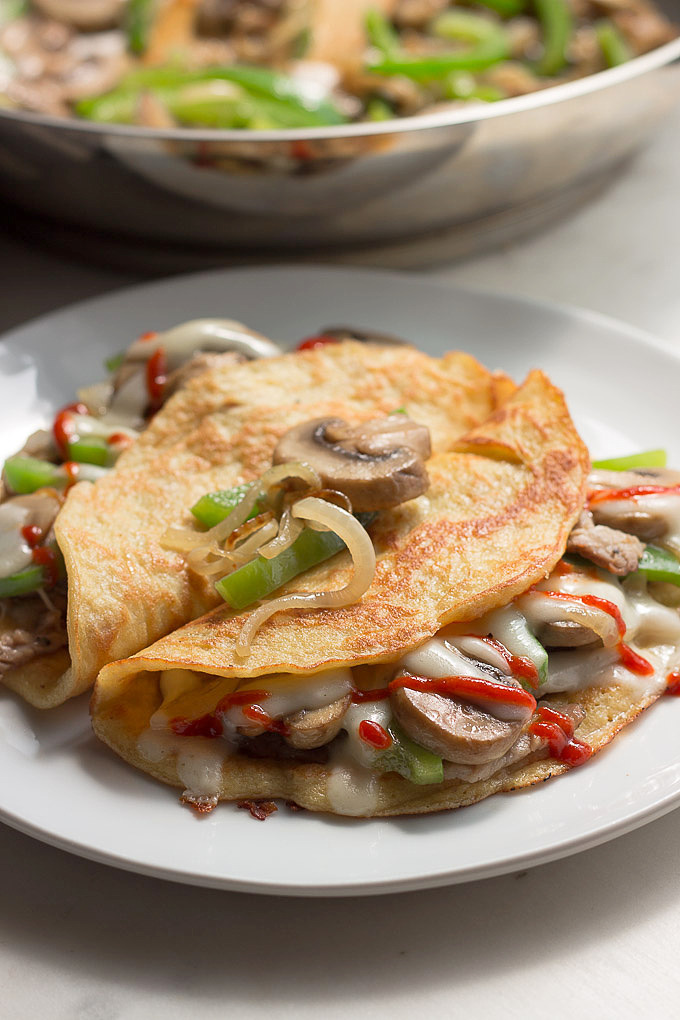 Breakfast on a low carb diet can be the best part of the day. For years, I either skipped breakfast to save on calories or ate a small bowl of cereal or a dry piece of toast. Of course, I also used fat free, non-dairy creamer in my coffee to cut down on fat – and I always wondered why I was ravenous two hours later!
Adding eggs and healthy amounts of fat to your diet when you are watching carbs, is not only good for you, it helps keep you nourished and satisfied. Now, I'm rarely hungry until lunch. But some days I just don't feel like an egg. Low carb and keto wraps to the rescue! You can fill them with almost anything for an easy and healthful breakfast wrap or lunch. Have you tried my Almost Zero Carb Wraps yet? They're great in these Philly Cheese Steak Wraps!
…